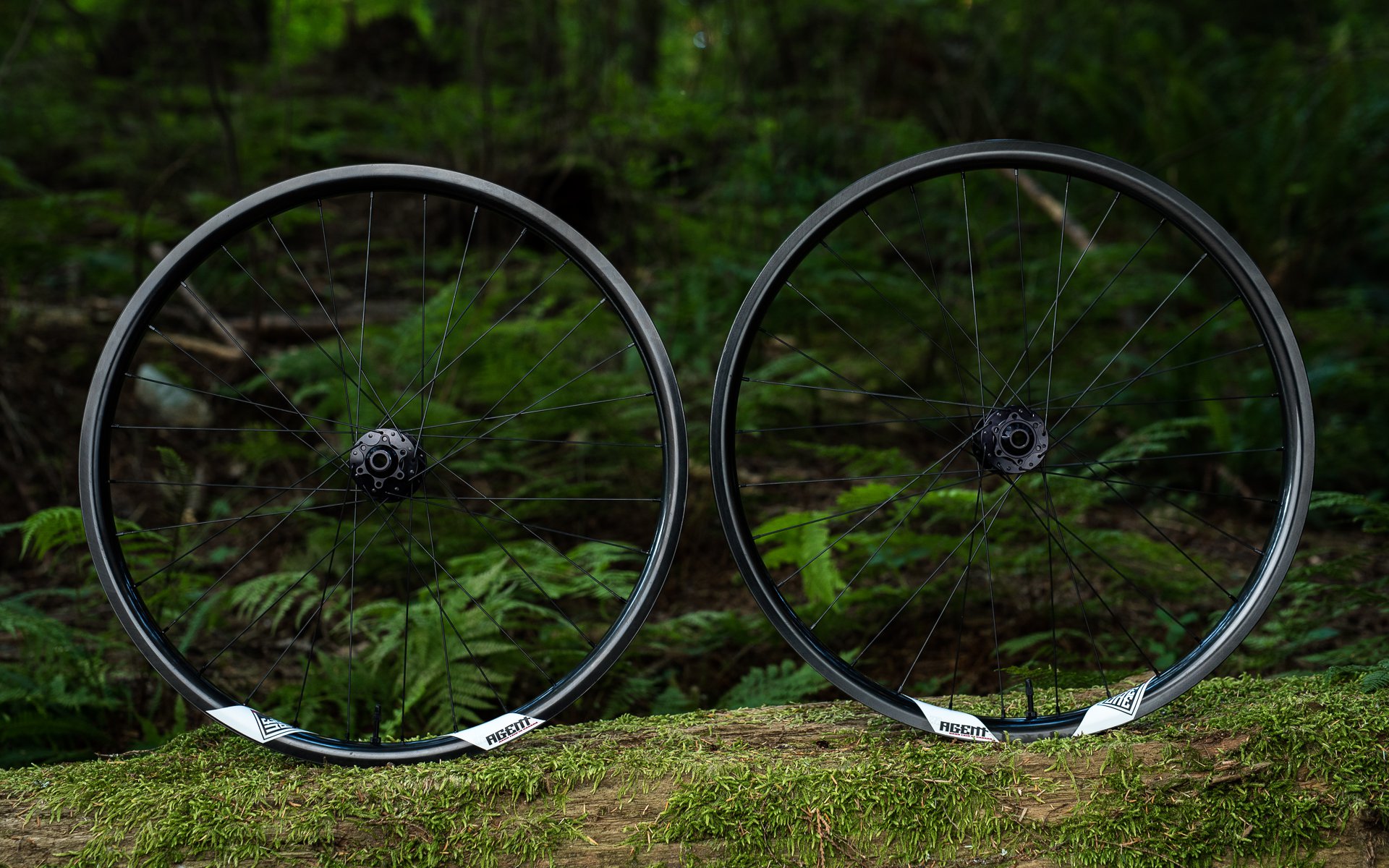 Long Term Review
We Are One Agent Wheelset
Back in October, I gave everyone a mid-term review on the We Are One Agent wheelset. Back then I'd put about 1,000km on the wheels, with the majority of that mileage over a relatively dry summer. I wanted to give you all an update on how things were going, but without having abused the wheels in the wet I wasn't comfortable calling it a day for testing. Since then we've had a rather wet winter, and I've been doing my fair share of riding. 
Since October I've logged about 300km of riding on these wheels. That might not sound like a ton of mileage, but that'd be just about the life of an 11-speed chain and chainring for me. That distance took about 42 hours of saddle time and logged 16,000m of vertical. Here's the kicker; since my last review we've had 79 days of rain, 773 mm of the stuff according to environment Canada. In short, lots of wet, steep, rugged, riding ... my favourite kind.


Agent Rims
Like I mentioned in my previous articles, I'm especially impressed with the quality of the rims from We Are One. The carbon is gorgeous, and in places you normally wouldn't expect. The rim is as well made inside the tire as on the exterior surface. The tire fit has been excellent, making tubeless inflation a breeze. In terms of durability, I haven't princess tested these, and I have yet to touch the spoke tension on these wheels (in general terms). The wider rim bead seemed to make these easier on tires than most other carbon wheels I've tested. I'm always careful with my tire pressures, but I don't think I had a single flat tire on these wheels... maybe one in the Whistler Bike Park. The rims are as straight and true as the day I installed them. 
The exterior has seen a ton of abuse, with some gouges in the surfaces from rocks, but the rims seem flawless structurally. Quality, function and performance wise it's hard to find fault with the Agent rims. Ride quality wise, I really liked these wheels. The wheels felt precise and accurate to me, but not harsh or jarring. I think this is likely due to the rims being fairly stiff in the direction of travel but fairly compliant in the vertical direction. My office worker hands survived the toughest enduro stage I've ever done – the Whistler EWS Top of the World to Ride Don't Slide stage – partly thanks to the compliant nature of the wheels. Great performance, quality, fit, durability, and ride quality make it hard to find any faults with the Agent rims.


Project 321 Hubs
I was impressed with the Project 321 hubs by the mid-term review, but I'm now thoroughly impressed. I've yet to do anything to these, and they've seen plenty of harsh wet rides. The bearings are still tight with no play. The freehub is smooth and still has perfect engagement. The wheels spin with ease. My only criticism is that the black anodizing could be blacker, it's a bit on the purple side. 


Issues
The only issues I've had with the wheelset so far is I've had three spokes fail in the rear wheel at the spoke nipple. I chatted with We Are One at length about this and they admitted that the first pre-production rims (which I'm on) had an incorrect spoke hole angle drilled into them. This put a bending load on the spoke at the nipple and could cause fatigue failures of the spoke. The production Agent rims have a revised drilling angle to prevent this bending stress. I'm normally hard on spokes and almost every rear wheel I ride has spoke failures. It's a relatively minor issue, one that I'm accustomed to seeing on most wheels I ride and it sounds like We Are One have sorted it out already.
Options
Originally the We Are One wheels were only available with Project 321 hubs. However, We Are One have recently launched the Agent wheelset with six new hub options ranging from DT Swiss 350 for 1,597 CAD to Chris King for 2,297 CAD. There are also two new rim profiles too, the Insider XC rim and the Outlier DH rim. I think the options are great, as it makes getting into the excellent We Are One rims even more affordable. And let's be honest the DT Swiss 350 hubs on the cheapest wheels are excellent.

After almost a year of thoroughly testing these, putting them through 1,300 km of the harshest abuse I could dish out, I'm very impressed with the We Are One Agent wheels. At this point, I'd normally be through two to three aluminum rims. Add the purchase cost of the aluminum wheels, plus rims and rebuilds, and I'd be darn near the cost of the We Are One Agent wheels with the DT 350 hubs. Factor in the lifetime warranty from We Are One, and running these will be cheaper than aluminum rims for me. The only issue I had over the entire review was a few broken rear spokes, which is normal for me, and We Are One say they've resolved this issue with all production Agent rims. With such good performance and few issues, I'm left with no reasons to recommend away from these wheels. They're light, feel great on the trail, excellent performing, durable, and are a locally made awesome product. 
Two enthusiastic thumbs up from me. Hopefully the We Are One guys can't catch me to take them back.