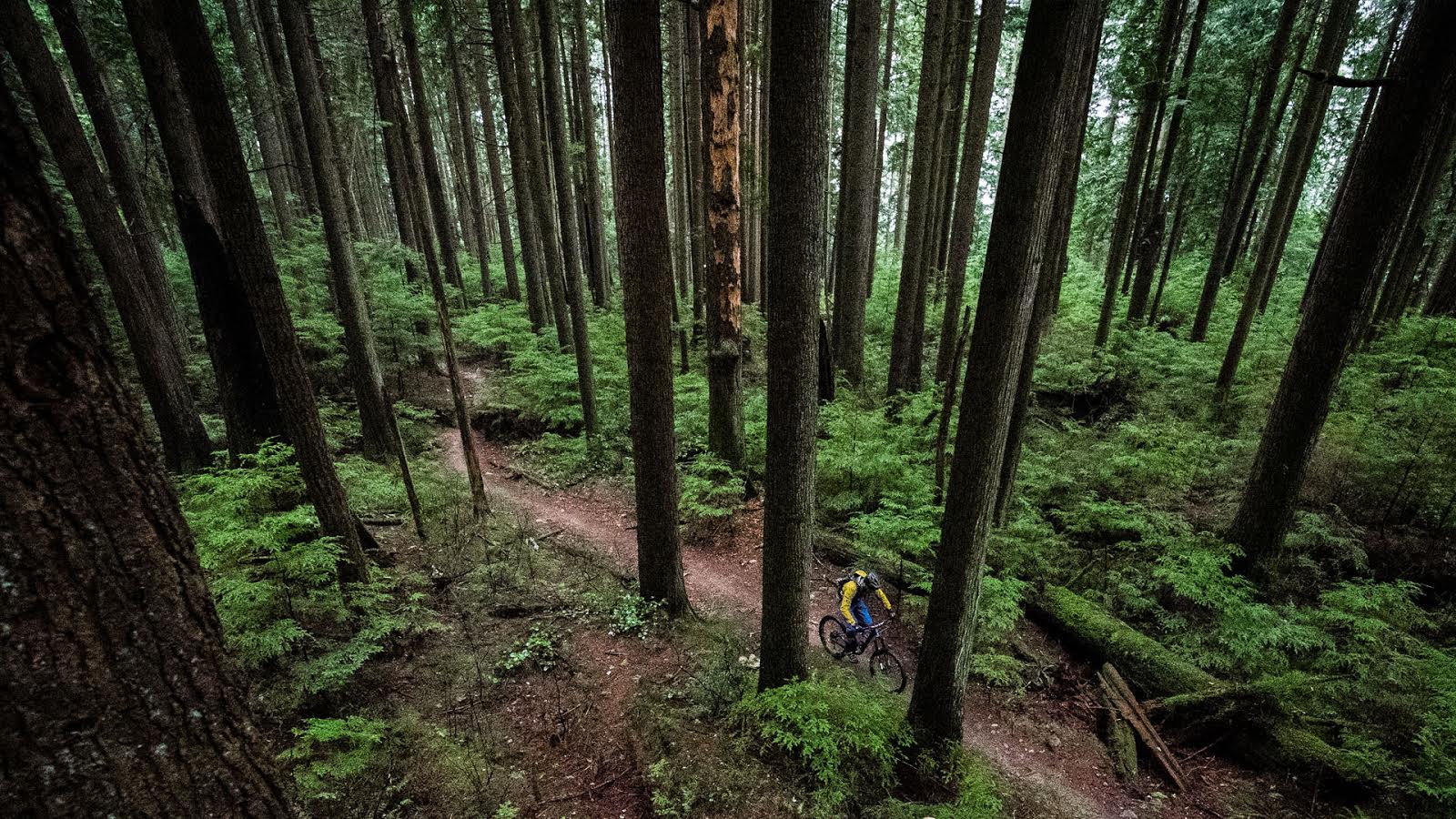 Wade Simmons' Shore Play
Wade Simmons is starting up a guiding business here on the Shore. Shore Play has both scheduled pro rider tour dates throughout the summer as well as the ability to do custom tours for up to 10 people at a time. We caught up with Wade in advance of his first weekend of business…
---
NSMB: Hey Wade, we hear you're starting up a new guiding business here on the Shore. What's it all about?
Wade: Yeah Morgan, the idea as been brewing in the head since, well the late-nineties really with buddy Kenny Maude – he opened a bike shop, that's another story – but it's finally come to fruition. I've witnessed, and am currently involved with similar operations (Endless Biking, Big Mountain Adventures) and truly believe, that here on the Shore, there was need for a high-end guiding company. If you travel to other meccas like Moab, Sedona, Chamonix, Whistler and the like, you will find multiple guiding companies; Google MTB guiding for the North Shore and you get one… now two! It was time to fly the dream and I took the leap.
NSMB: Who else is on board for guiding?
Wade: I am lucky to have some great friends who also happen to be professional riders with their own respected following. So it was natural to approach guys like Shandro, Vanderham, Tippie, etc and offer them an outlet to invite people to ride with them and "experience the Shore" through their eyes, or more specifically their lines! When asking each rider "what they wanted to showcase", as expected they all had different ideas – Hestler loves the big all mountain tour, Shandro is the more Tech DH style all mountain where Tippie and Gully just want to hammer laps with people and high-five all day. Who doesn't want to do that?
NSMB: You say you're going to show off some hidden gems – do you mean you'll be showing people secret trails? Can you show me a secret trail?
Wade: Secret trails? Nothing is secret if you go for a hike….BUT we definitely will not be riding any illegal trails or un-sanctioned trails. We are operating a legit business with insurance and permits; it would be careless to do anything irresponsible. By hidden gems, we are talking about riding the Shore with people who know how to link up the trails in an efficient manner. I'm talking about things like climbing up Old Buck to the powerlines and accessing Pingu that way, then hitting Severed or riding up to Dales – the little nuances that only a local has figured out over time.
NSMB: The riding landscape of the Shore has changed a lot in the past few years. You must see an opportunity to show off some of the new goods…
Wade: Yes, the Shore is in an awesome state! The thing that I'm most excited about is that all the new work is making mountain biking more appealing to a different demographic, beginner and intermediates have many new routes to access. And the silver-lining is that a well built beginner trail is enjoyed by all levels of riders! It's our passion at Shore Play to show people a well rounded Shore experience: a little new school, a little old school and a little sweating peppered in.
NSMB: Does the newfound variety of trails mean anyone is welcome?
Wade: Absolutely everybody is welcome!! I think that over time our clientele will sort itself out. This is a new venture for us, so we are prepared for anything…I hope!
NSMB: Your own style of pedaling the Shore involves extended loops of singletrack… do you have tours that could show locals a thing or two about their own back yard?
Wade: I am a man of adventure, and I get bored easily. So this characteristic enabled me to really peel back the outer layers of the obvious Shore and get creative. I think I've opened up some new trail opportunities to people with the guide book Locals' Guide to North Shore Rides (available in the NSMB online store) with partner Sharon Bader, and now I want to expand on this and personally show tourists and locals alike what is possible.
NSMB: We saw you doing tours at MEC Bikefest a couple weeks back; is it full speed ahead over at Shore Play?
Wade: Yes, the MEC Bikefest was Shore Play's public launch! It's been well received and supported by our families, friends and peers and the bottom line for us at Shore Play is to give an uncompromising ride experience where people will come back craving more Shore! Shore Play is up and running, please have a look at ShorePlay.ca and see if you can make a tour – we would love to show you our backyard!
NSMB: Thanks Wade! Hopefully we can join you sometime!
---
Ride with Wade and his buds, learn new loops on the Shore… sounds like guaranteed fun!