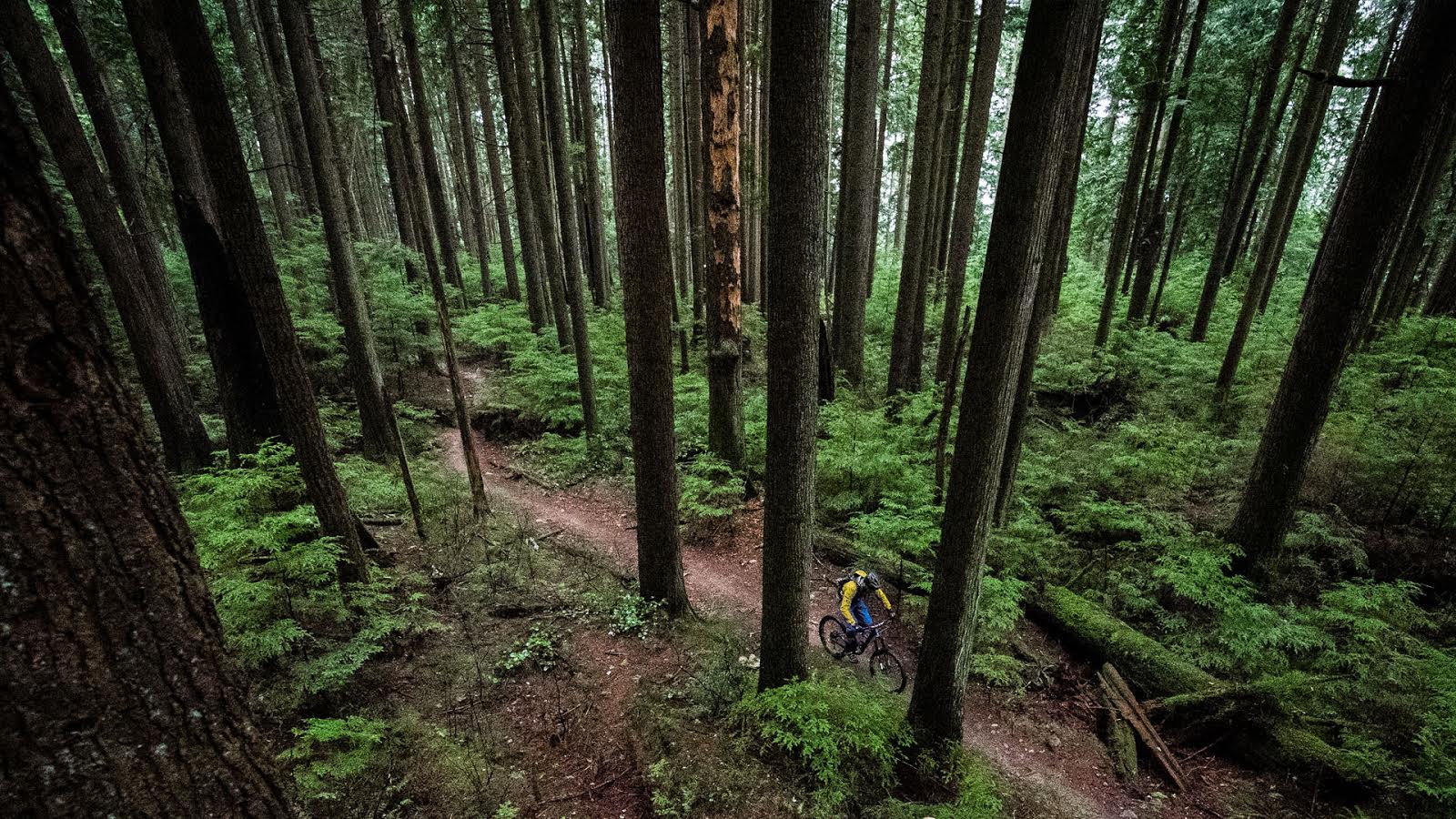 Vorsprung TLA Damper Upgrade for Fox CTD Forks
Steve Mathews of Vorsprung Suspension (not to be confused with Stephen Matthews of internet bicycling fame) has enough mechanical engineering knowledge to tweak most people's minds, let alone their suspension. If it wasn't for mountain bikes, Steve would probably be studying and tinkering with leverage ratios and suspension for F1 cars. But bikes are his passion, and delivering optimum suspension performance is his goal.
Steve explains:
Vorsprung was born out of a recognition that Whistler – arguably the world's most famous mountain biking destination, and rightly so – lacked a specialist suspension service centre to meet its ever-growing needs, particularly when it came to the more complex topics of suspension customization. As a mechanical engineer with a lot of suspension experience on both the practical and theoretical sides, a love for bikes and a love for this part of the world, it made a lot of sense for me to kick this off, and in 2012 Vorsprung Suspension was born. As a brand-neutral service centre, we service almost anything, we've focused on three main things since our inception:

1. Keeping riders riding with minimum downtime – often meaning overnight turnaround, 5pm dropoff and 10am pickup.
2. Maintaining the highest possible levels of mechanical and customer service.
3. Improving the way your bike rides.

As long as we're hitting all 3 key notes, we're stoked.
Steve, like most people who have ridden Fox's 2013 CTD fork, saw what you could call "room for improvement" in the damper. The lack of fine tune compression adjustment paired with the fact that the Descend mode had negligible compression damping at all, encouraged Steve to test and develop his own damping assembly as an aftermarket alternative.
Steve explains how the TLA damper works:
When the 34 CTD was released, it was one of the most poorly-received forks of the past decade, which was almost entirely due to the compression damping assembly – not just in terms of performance, but also adjustment and tunability. However, it has a brilliant chassis – lighter and lower than the 36 whilst still maintaining almost the same stiffness. Rather than telling our customers "Sorry, you're stuck with it", we set about working out what needed to be done to fix it.

Asking pretty well everyone around Whistler who owned a stock CTD fork for feedback, we soon gathered that literally nobody was actually using all three modes (the Climb mode being the least used mode), some people were only using one mode (invariably Trail), and that the softer Descend mode and the Trail mode were often considered to be "backwards" in that a lot of people climbed in the softer Descend mode to give the front wheel more compliance and grip, then descended in the Trail mode just to try to get some support. Obviously increasing the support was the first order of the day.

That could have been achieved simply by re-valving the stock damper, but that still meant that even if you had the most adjustable CTD damper on offer, you were left with, at best, a useless Climb mode, a slightly-tunable Trail mode and a non-adjustable Descend mode. That seemed almost wasteful given the potential of the chassis, and after installing a couple of the Fox 2014 factory upgrades on customers' forks with less-than-stellar feedback, we were firmly convinced that the CTD compression damper needed to be changed on a more fundamental level.

The concept of the TLA is fairly simple – give people the ability to flick between a firm mode and a soft mode, and let them choose exactly how firm or soft each of those modes is. Back it up with valving appropriate to their requirements to handle the high-speed damping, and it really is a tangible improvement in every respect (except weight – it adds a massive nine grams to the fork). And that's before we go into the technicalities of the damper design, where you now have parabolic needles to give a linear adjustment range over 12 clicks in both soft and firm modes, and valving configurations that allow us to independently control stack stiffness and opening thresholds.
Ride Impressions
Like a lot of other people, I was less than impressed by the out-of-the-box performance of Fox's 2013 CTD damper. Testing Vorsprung's new damper was a relief for my bike and my body.
With the Fox CTD damper, I experimented with the few settings I had for a while, and after quickly figuring out that the "climb" mode was of little to no use to me, I went from my preferred setting being a heavily oversprung "descend" mode to a slightly less oversprung "trail" mode, which at least offered some form of compression damping. However, the compression damping offered was mostly in the beginning stroke, with a very linear feel once you were deeper in the travel, and very little high speed compression, resulting in heavy dive from bigger hits. As I was generally using the "trail" mode on the CTD, this is where I will draw most of my comparisons from.
The new damper addresses all the issues I had with the CTD. It has a lot more high speed compression than I was used to on the original damper, and in my "descend" mode (the softer of the two settings), which I spend most of the time in, I have some low speed compression damping, but not so much that I would get the "platform" feel of the CTD. The extra high speed compression damping means that on the big hits the fork now has a much more progressive feel, instead of blowing right through its travel. Vorsprung tuned the damper to exactly how I wanted it to ride, and now the fork feels a whole lot more predictable, and I can hit things with much more confidence.
Having better tuned compression damping also allowed me to drop 5PSI out of my air spring, without resulting in the dreaded dive. Now I am running close to the recommended pressure for my weight, and the fork feels much more compliant in the beginning stroke, but still sits up when faced with a series of bigger hits.
The TLA damper is designed, developed and tested in Whistler, machined in Vancouver, custom valved for each customer, and only works with FIT cartridge dampers (trail adjust or non-trail-adjust) – not the open bath ones, 2013 or 2014 models. Price is $330CAD + gst and includes a full fork service (usually worth $120 as it is). The kit isn't available as a self-install kit because pulling the CTD damper apart requires specific tools, but the TLA System uses the same tools for assembly so that anybody who is/was capable of servicing your CTD damper will also be capable of servicing your TLA System damper. To arrange for installation, email steve@vorsprungsuspension.com; full details are available on Vorsprung's website here.
---
More options in the aftermarket means more choice for the consumer – and more adjustment is a good thing for those who want the most out of their fork.