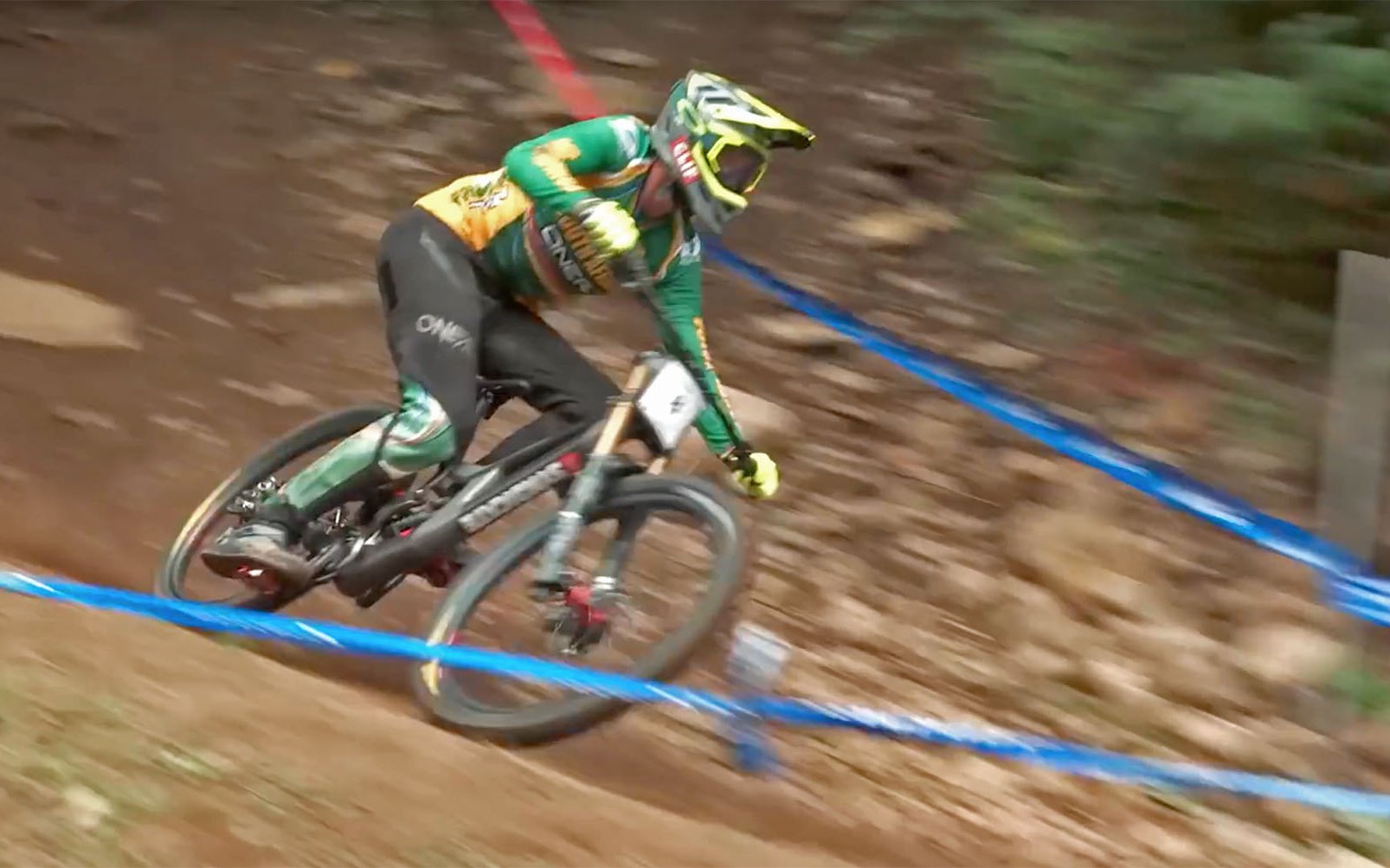 Video
Vital RAW (1) from World Champs Practice 2019
Troy Brosnan will likely have a great race, assuming he isn't injured badly, since he crashed hard in practice as has been his custom lately. Lots of impressive riding from Danny who is due for a result. In fact much of the field is hungry after the French domination, punctuated only briefly by Laurie Greenland.
Is anyone betting against a French win in Quebec?
Troy's view of his crash.