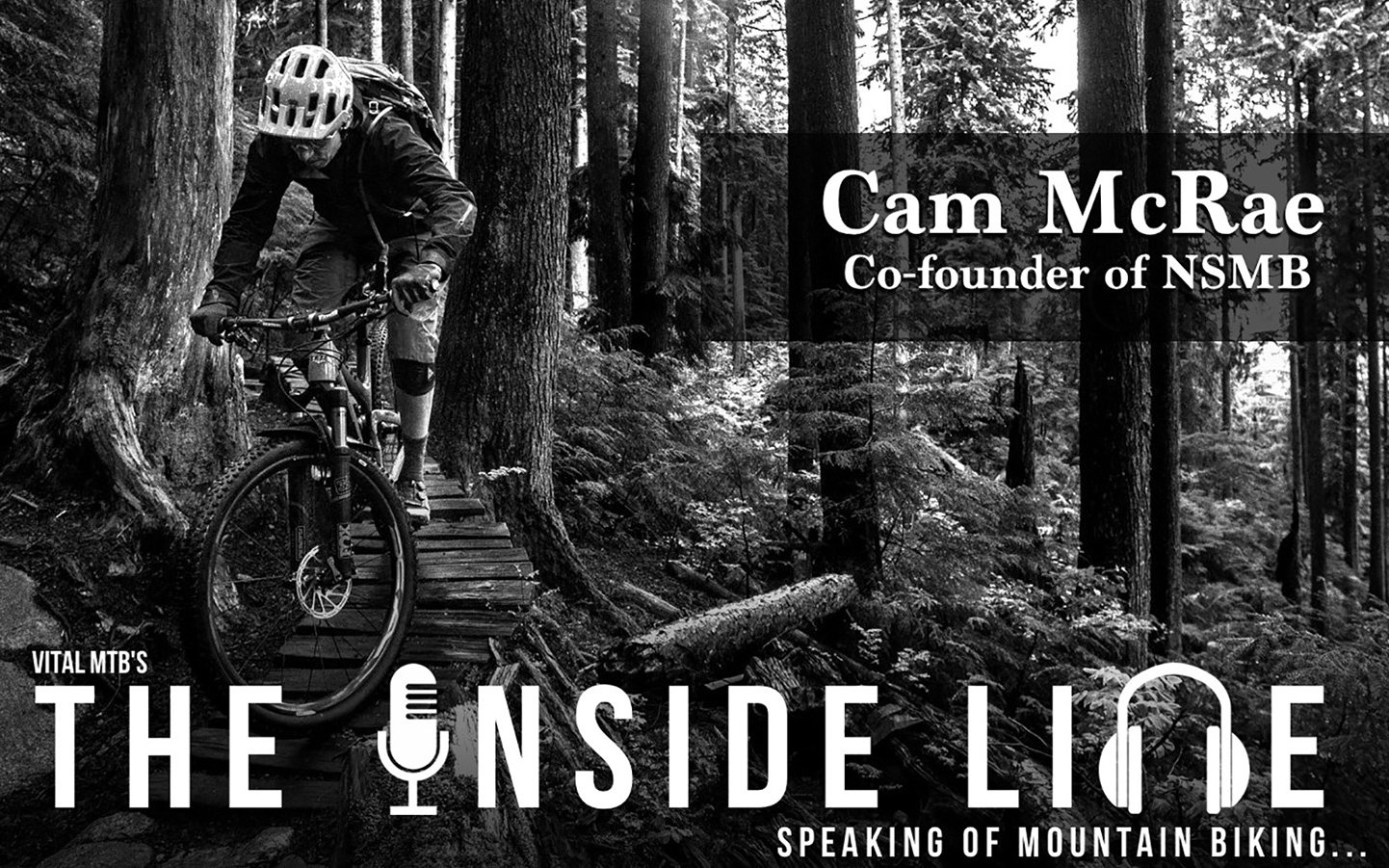 The Inside Line
Vital Podcast with Cam McRae
I was a little surprised when Shawn Spomer of VitalMTB asked me to do a podcast with him. Partially because we operate in the same space and I also wondered why anyone care about what I have to say? As it turns out Shawn is such a good interviewer that it was even interesting enough for my kids to sit through by choice. Below is Shawn's generous and flattering intro. Thanks Shawn! 
---
It's hard to believe that NSMB.com is almost 20 years old. Cam McRae and two friends saw a void in mountain biking content that reflected their aggressive riding styles and instead of starting a print magazine, decided that the internet was the most effective way of sharing the gospel of MTB. Fast-forward to today and NSMB is a highly respected editorial outlet sharing the authentic mountain biking experience. Cam trusts his instincts and follows his soul with the content that he and NSMB produces. From Dangerous Dan to Digger to the modern enduro bike, Cam has seen it all. Learn more about his history and his passion for our great sport.
 -spomer

Click here to get the podcast on iTunes (and to subscribe to Vital's excellent Inside Line podcast) or stream it below. 
I should note that I failed to find an opportunity to give a shout out to my business partner and friend Pete Roggeman. Pete has been with us on and off since the beginning (and full time for the last five years or so) and without his savvy mind and tenacious spirit, we never would have made it this far. There are bunch of other people I'd like to give props to as well like Morgan Taylor, Uncle Dave Tolnai, Andrew Major all of our testers and contributors... It's a long, long list. Thanks to everyone who has lent their passion and energy to this little project of ours! - Cam McRae