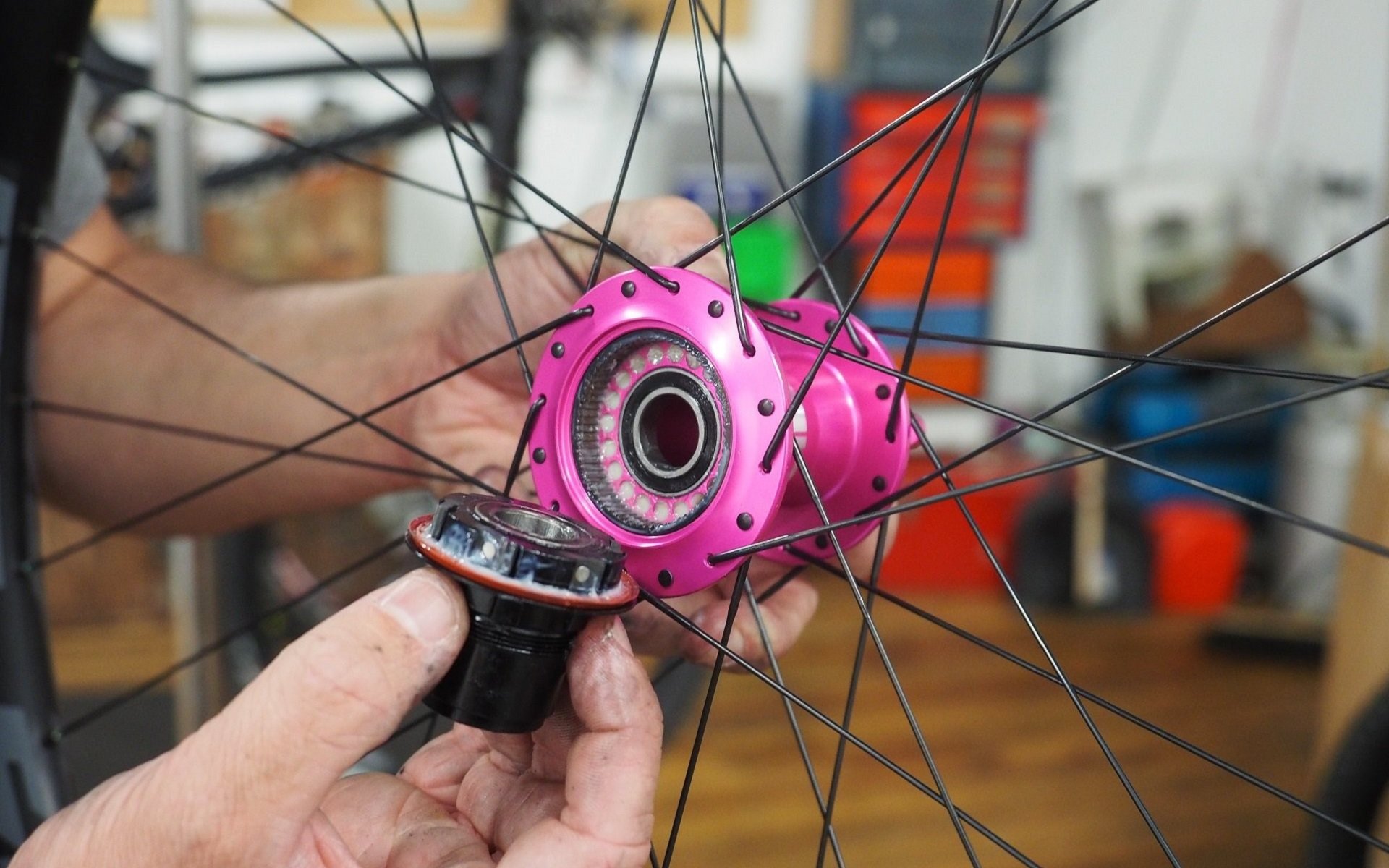 EDITORIAL
Varying Degrees Of Engagement
Zero To Ten
Hub engagement is always a murky and muddled topic to wade into. While ultra-fast-engaging hubs have a passionate fan base, there are many riders who don't belong to said church. Some simply don't know what they don't know, having never experienced near-instant hub engagement. Some ride in terrain where sudden ratchets and thrusts aren't a routine part of mountain bike riding. Some ride exactly where I ride, and how I ride, and are quite happy with lower engaging setups. And, some local folks even prefer a less exact relationship between rotations of the cranks and wheel.
I'm not trying to change anyone's mind. Please, own your experiences. I do not believe that the quickness with which a hub engages, or the novelty of its engagement mechanism, is a key determinant of its relative value. I know from experience that bikes with much less precise power applications are still massive fun to ride in the woods.
But, as someone who jumps back and forth between hubs with radically varying degrees of engagement, it seems to me that discussing where a faster-engaging hub delivers a better riding experience is worthwhile.
For the purpose of this submission, fast-engaging hubs are anything with less than 5° of rotation between engagement points. An Industry Nine 1/1 hub with 0 to 4° between engagement points feels less exact than the same brand's top-end Hydra hub with 0-to-0.52° of rotation between engagement points, but out on the trail, the laws of diminishing returns places these systems in the same category.
Conversely, despite some companies' claims relative to their past products, anything with 0-to-10° or greater engagement, is much less exact in technical terrain without applying some thoughtful techniques. I'll talk more about that below but I'd consider these lower engagement hubs.
Mapped over the last couple of months I can split most of my hours on a bike, on trails, between four different hubs. The Shimano Deore hub on the Trek Roscoe 7 shares the 36pt, 0-to-10°, engagement of the DT Swiss 350 hub I was running on my Marin Rift Zone, and now on my Marin El Roy. My Waltworks V2 was running a pair of Chris King hubs with much faster 72pt, 0-to-5°, engagement. During my last few rides I've been on the Project 321 G2 hubs I started reviewing in October 2017, they feature 216pt, 0-to-1.66°, engagement
20° Of Ryan
The benefits or quick engaging hubs generally involve technical climbing or sudden power moves, which may involve slower-rolling through jank or on structures. But there's a whole other side of hub engagement I had never considered before reading Ryan Walter's treatise on the subject disguised as a We Are One Wheel review.
I borrowed some 18t DT Swiss ratchets, aired up my Industry Nine Hydra wheelset, and then went in the woods to ride chundery corners comparing 0-to-20° engagement with what's effectively instant-on. I only came to one conclusion, but it's a doozy. I'm just not f*cking good enough at riding mountain bicycles to notice the difference that a hub with a greater average rotation between engagement points makes on my suspension.
I easily resolved this issue by swapping my hub engagement experimenting over to a hardtail and with zero millimetres of travel, hub engagement doesn't affect rear suspension performance at all. Rather than looking at the suspension performance in the fast-and-steep-and-deep, I'm focused on how points of engagement influence slower-trail technical entertainment.
Ratchet Revolutions
One sentiment that comes up regularly when I talk about my love of fast-engaging hubs, is that they're entirely unnecessary when it comes to thriving on a bike in technical terrain. That is to say that riders claim that any sections they aren't making on a 0-to-10° or 0-to-20° engaging hub wouldn't go any better on a much more direct-drive option.
I have oodles of micro-specific North Shore examples where I'd lightly disagree. Riding a less precise hub requires a much more thoughtful technique and I occasionally mess-up and dab when I feel a faster hub option gives me more leeway. I need to be sure that the hub is engaged as I ride into a technical feature, which often involves pedaling in a slightly-harder gear. Any time I ratchet my pedals to clear through a bike-grabbing techy bit of terrain I need softly rotate back to a point where I can feel the hub is rotating near the next engagement point.
It's not that this stuff doesn't become second nature with enough hours on the bike, but going back and forth, I spend way more time thinking about my pedals on the 36pt DT 350 or Shimano Deore hubs compared to hubs with much faster uptake where I can just assume full support anytime I start to pedal.
Pumping along on rollers - dirt, rock, or wood - hub engagement doesn't come into question, until it does. When I mess up and need a quick pedal stroke, a fast engaging hub makes the difference between committing or shitting. The same goes for keeping my balance on teeter-totters, uphill skinnies, and narrow single-track - up, down, or across, navigating through aggressive roots or rocks.
Even so, it's quick accelerations on and into technical uphills where more exact hub engagement makes the biggest difference for me. Those moments when a quick ratcheting motion and a flawless amount of pressure on the pedals just barely squeaks the front wheel through a steep uphill switchback. Or when a full-body-burst, timed with a rare perfect pedal stroke, boosts me up and over a gnarly root section from a near standstill.
I love trying those sorts of uphill power moves, and that's doubly true when I push on my pedal and my bike near-instantly starts to go while I can keep my brain fully focused on the task at hand. Or, at least if there's spare brain power it's being used on important parent-ride multi-tasking - like what I'm making for dinner.
I always have fun riding mountain bikes, but I generally have more fun riding mountain bikes with faster-engaging hubs which is why I continue to direct folks towards them.
That said, with the right focus and technique I'm not claiming there's any magical skill-boosting going on. Just an increased margin of error that has me making sections the first time rather than having to hike back up for a do-over.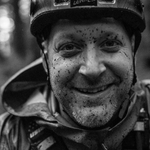 Andrew Major
Height - Steve Buscemi-ish
Wait - Patiently
Ape Index - T-Rex
Age - The same as DOS
Favourite Trail(s) - Pipeline (thank you Ken!) to Lower Crippler (thank you Andy!)
Favourite Song(s) - Level Best or Wear Clean Drawers, this week
Favourite Colour - Cosmic Lilac
Bar Width - It depends
Reach & Stack & ETT - It depends
Crank Length - 175mm except when it's 170mm
Wheel Size - Hot For Mullets