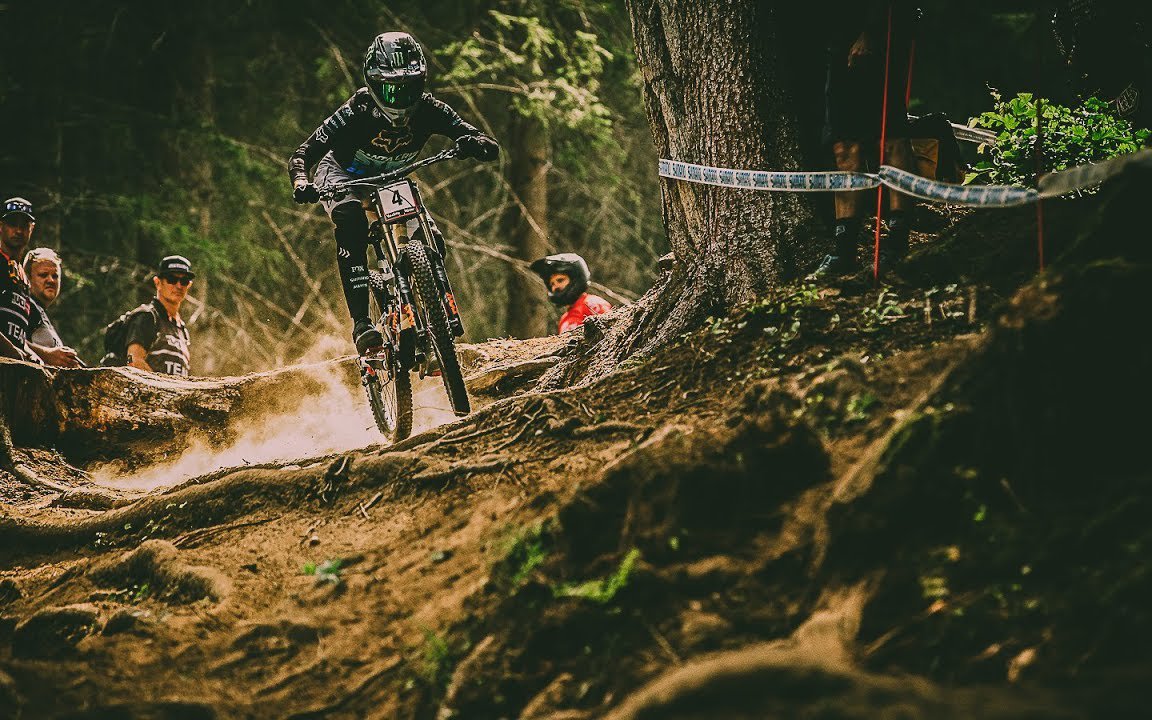 Practice Day Roundup
Is Val di Sole the Toughest World Cup Track of the Year?
CathroVision: Val di Sole World Cup 2019 – Day 2
There's just too much to look at and not enough time! Val di Sole is flipping nuts. Cathro walks the entire track during b-practice then again for a-practice and riders are battling.

How DH Riders Tame Val di Sole's Snake with Eliot Jackson & Bernard Kerr
Eliot Jackson's back in Val di Sole for round eight of the 2019 UCI MTB World Cup, and he's joined by Bernard Kerr. This pure Italian-style downhill track is riddled with roots, rocks and tight hairpins but who can figure out this puzzling track and find their flow on the Black Snake?
Can Amaury Pierron make it a back-to-back win? Will Loic Bruni hold on to the leaders jersey? Is Tracey Hannah going to hold onto the number one spot?
Fox Dialed – Val di Sole Suspension Pro Tips
The first day of practice at Val Di Sole is in the bag. Heaps of the riders spent the day puzzling over line choices and suspension setups, all to save fractions of a second for that winning run when it counts. Fox also share suspension pro tips from Jordi and his team of World Cup mechanics.