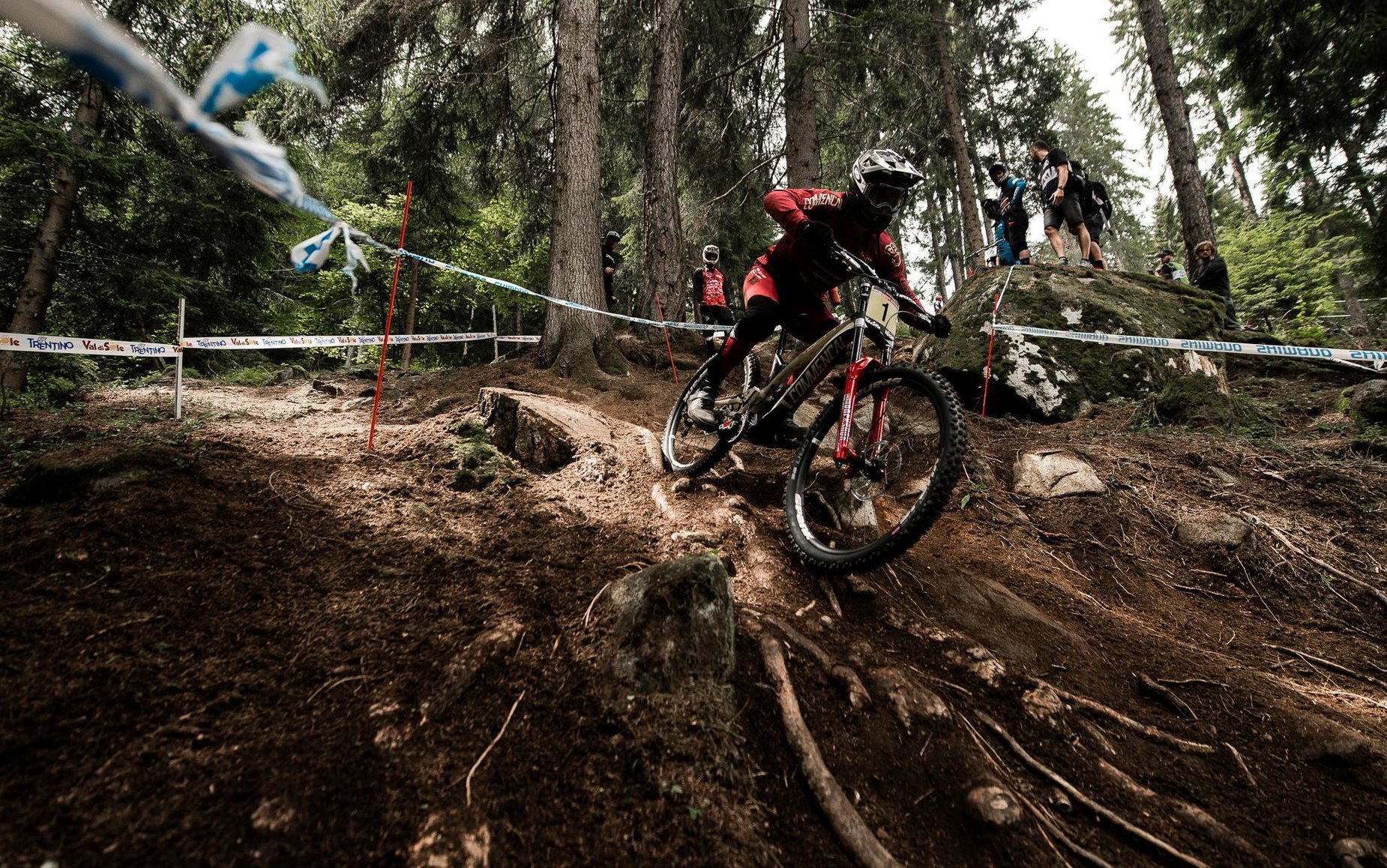 Results
Val di Sole DH World Cup Results
The ever-changing conditions of Val di Sole continued for finals day. Racers were greeted by a dry track and they took to it with aggression, but rain threatened throughout the day. Thankfully it never came. 
Top 5 Elite Men
Amaury Pierron – 3:36.788
Laurie Greenland – 3:37.312
Danny Hart – 3:37.449
Luca Shaw – 3:39.036
Thomas Estaque – 3:39.254



Top 5 Elite Women

Tahnée Seagrave – 4:26.424
Rachel Atherton – 4:26.547
Monika Hrastnik – 4:28.029
Tracey Hannah – 4:29.718
Veronika Widman – 4:35.824

Top 3 Junior Men
Thibaut Daprela – 3:53.411
Henry Kerr – 3:54.546
Patrick Butler – 3:56.790



Top 3 Junior Women
Valentina Holl – 4:43.057
Anna Newkirk – 5:00.413
Mille Johnset – 5:00.673


2018 UCI World Cup DH Overall 
After an eventful race in Val di Sole positions in the overall has shifted about. The Men's overall remains with Amaury Pierron on top, but back from him, things are switching up! Myriam Nicole's injury saw her miss the chance to race and gave Rachel Atherton the opportunity to get back the number one plate. Myriam drops to third. 
In the juniors, Australian Kye A'Hern has lost his number one spot after missing out on the race today. Valentina Höll remains consistent at the top of the Junior Women rankings. 
UCI World Cup DH Overall: Elite Men
UCI World Cup DH Overall: Elite Women
UCI World Cup DH Overall: Junior Men
UCI World Cup DH Overall: Junior Women