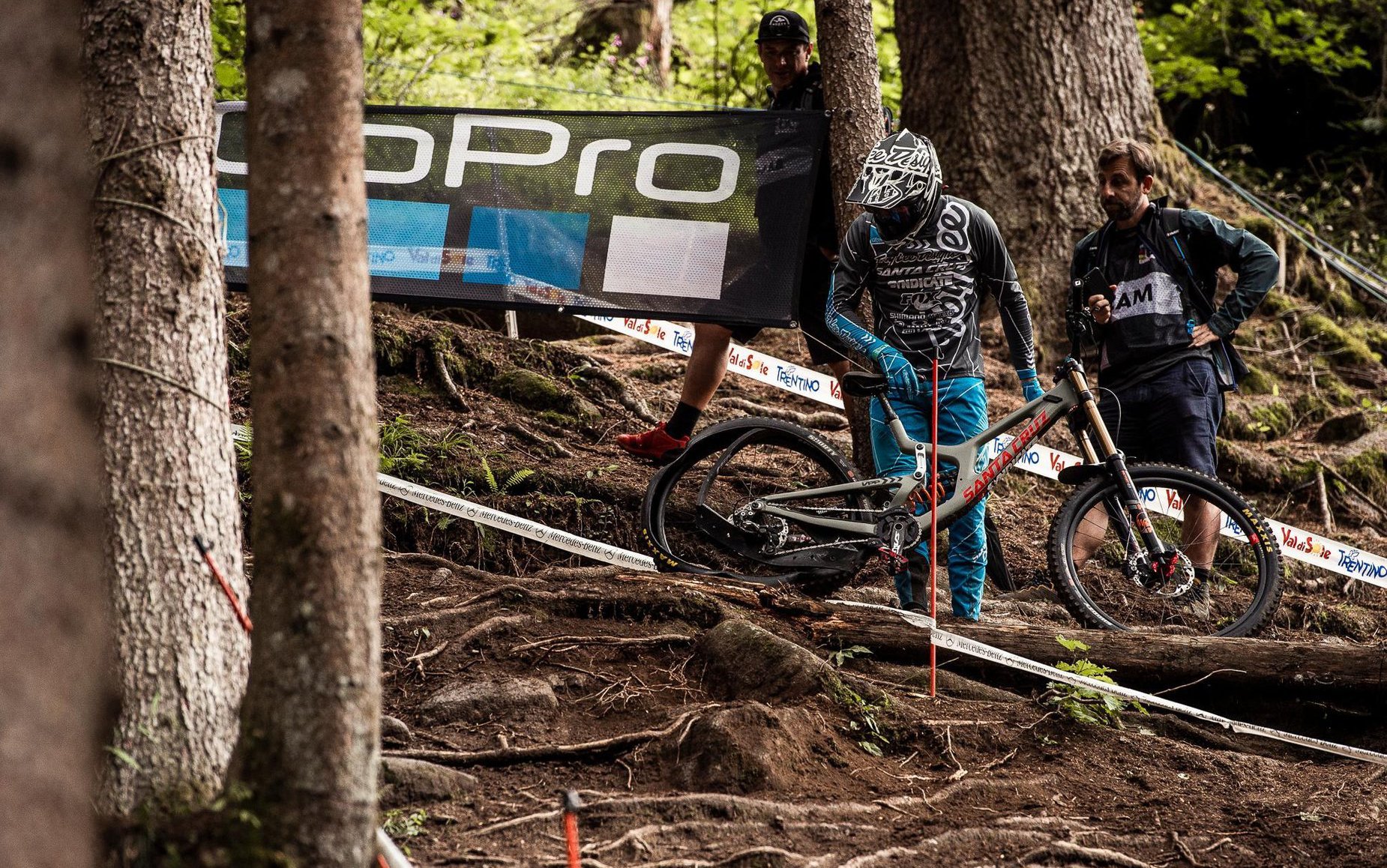 VIDEO
Val di Sole DH World Cup - Practice Video Round Up
Things in Val di Sole have been anything but easy for the world's fastest downhillers this week. With rain predicted early on, racers have had plenty of time to mentally prepare for the challenges ahead. Some have done so successfully – world number one, Amaury Pierron – while others have battled continually just to make it down the mountain. 
Practice Highlights

Aaron Gwin Struggles With Thumb Injury
Rob Warner took a ride up the lift at VDS with Gwin, catching up on his injury, thoughts on the track and much more. Unfortunately Gwin injured his thumb in a crash prior to qualifying today and didn't complete his run. He is protected and has said he will try to battle through the injury come race day. Time will tell if he's able to make a go of it. 

Ride Along with Gee Atherton
Jump aboard with Gee for his track preview for a good look at the Black Snake. But imagine it in the wet as you watch and listen to Gee's feedback…