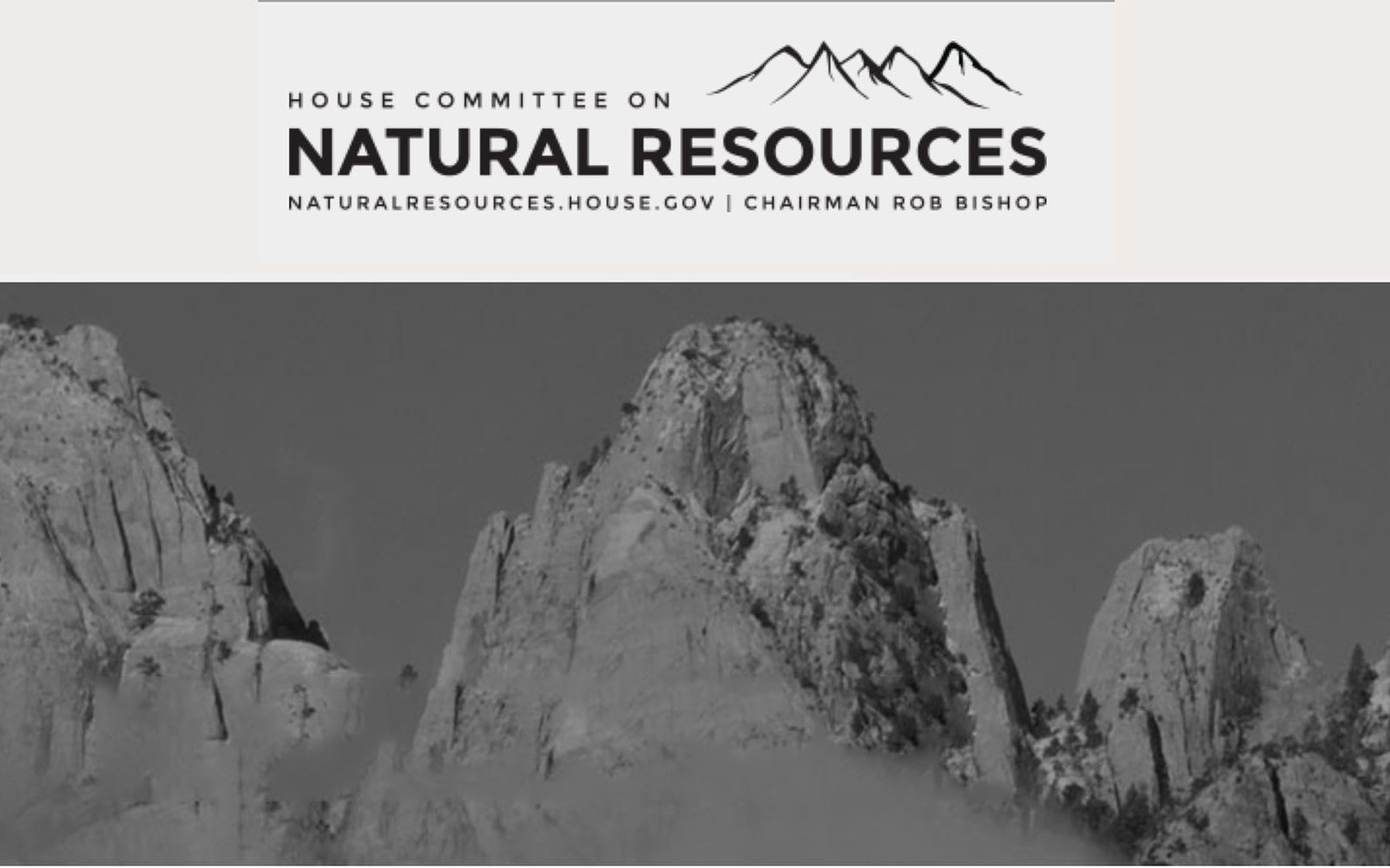 Get On the Case!
US Committee Debates MTB Access in Wild Areas
DO NOT WAIT UNTIL TOMORROW.
MAKE TIME TODAY... 3 MINUTES MAX!
GET 3 OTHER PEOPLE TO DO THE SAME.

Tomorrow morning (12/13/17) HR 1349 will go through full mark up in the House Committee on Natural Resources. This is the crucial day for all we have worked hard for! The bill will be debated and amended among committee members. There have already been some good clarifications since last week's hearings.
You need to call and/or email your representative on the committee TODAY and express your support for HR 1349. We understand opponents are lighting them up. They need to hear from A LOT more people who support this modest legislation.
Here is the list of members:
naturalresources.house.gov/about/members.htm

Find phone numbers and member websites here:
(click on name to open page... go to "contact me"... enter your zip+4 digits (https://tools.usps.com/go/ZipLookupAction_input)... fill out form and state your support. So easy to do!)

Best to speak from your heart, but here's a simple statement:
"Dear Congresswoman/man__________
As you consider HR 1349 during tomorrow's mark up, I want you to know this bill has my full support. It is simple, provides modest reform, and helps restore the intent of those who worked so hard to create our Wilderness Preservation System. It does NONE of the things the opponents of it are likely screaming at you about. None! Some Wilderness areas and their trails are suitable for all types of human powered recreation, some trails are not. I know my local forest officials are capable of determining such things, as they already do that in all public lands. Thank you in advance for supporting HR 1349."
Double down and email the committee:
naturalresources.house.gov/contact/
Post to their FB page using the "Constituent Badge"... we are told many members of Congress are getting quite FB savvy and this badge thing shows who is their constituent and who is not. They'll be paying attention to what you write on FB.
facebook.com/help/157047021494292

Here's a proposed (positive for us) amendment that the committee will vote on tomorrow morning. This is just informational; you don't need to comment on it.
naturalresources.house.gov/…/markup_memo_--_h.r._13…

Ready Go! If you find better ways to contact your member of Congress, please share how you did it in the comments below. THANKS!