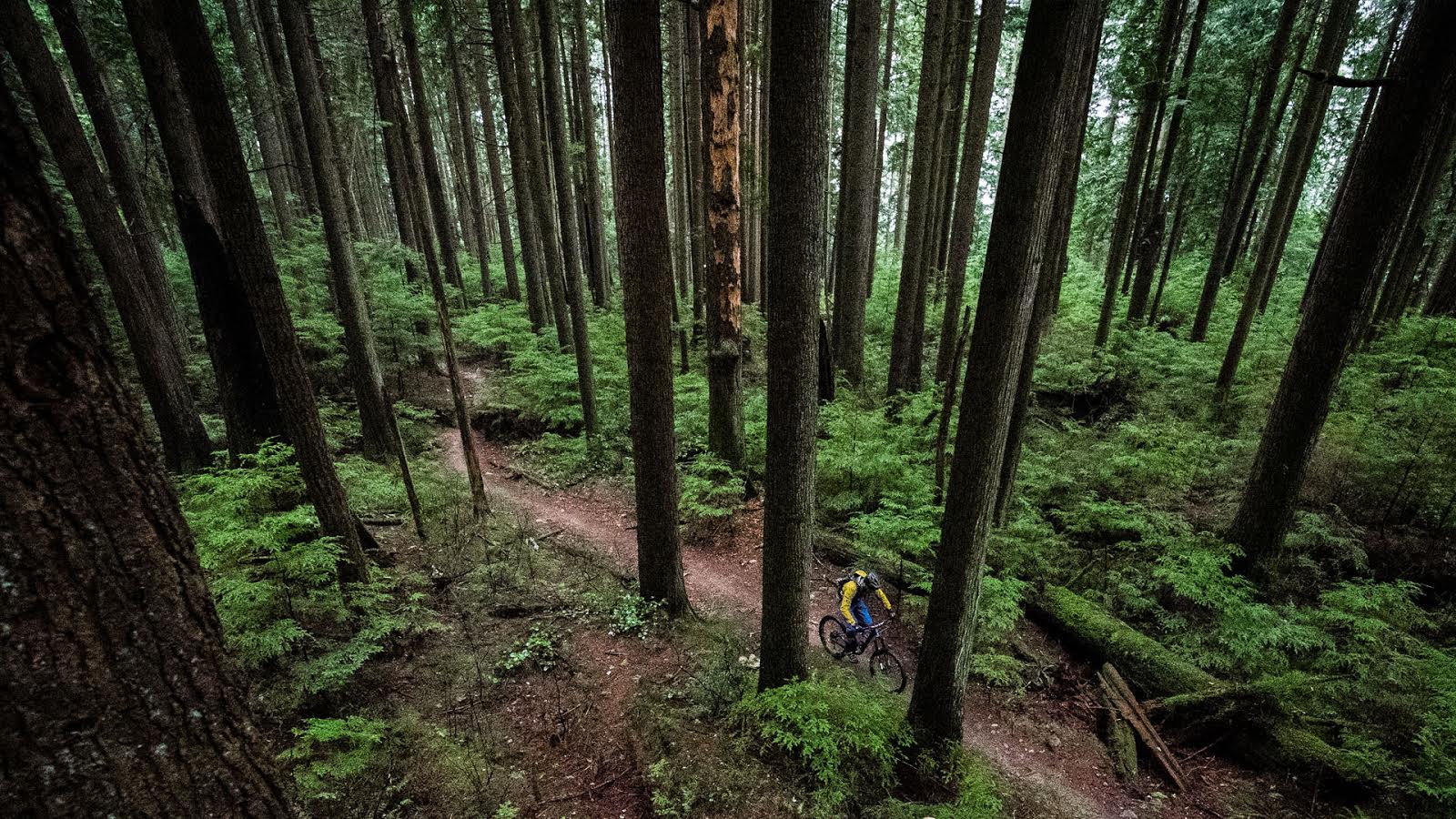 Urge SupAcross Helmet: Reviewed
Urge Bike Products seems to have taken a backwards approach to helmet development relative to the rest of the mountain bike industry. When I first learned of the company in 2010 they offered helmets for downhill and enduro, a then all-but-unheard of discipline on these shores. Then came a DJ helmet, followed by one for commuters. Only late in 2013 did they bring a cross country bucket to market: the SupAcross, a 260 gram lid that proudly upholds the Urge traditions.
Like all Urge models the SupAcross stands out aesthetically from the crowd. The profile is low but distinctive, mixing smooth curves up front with a few sharp angles out back. Noticeably, there's no visor to speak of; the front of the helmet extends a bit off the brow, but you'll likely be pairing it with a cycling cap or sunglasses on sunny days. Then there's that big meshed circular vent, which could be mistaken for a speaker, and this is where the SupAcross' form starts to meet its function.
The rear vent pairs with more conventional ones up front, which are get-your-finger-in-there-easily-to-scratch-your-head large, but not as numerous as on a typical XC helmet. Together they're meant to let air flow over and around your head when you are moving. After using the SupAcross on a few rides in Hawaii in the Spring, I can attest that the helmet's vent system facilitates air flow very well, though not with that "wearing a bagged out hairnet" feeling some road or cross country race helmets provide. The helmet does feel that light though, and if it fits your head as well as it does mine you might just end up forgetting you're wearing anything at all.
Speaking of fit, my head generally gets along well with Urge helmets, but the fit on the SupAcross is that much better, and likely more universal and adaptable, as it is the first Urge helmet to offer an adjustable retention system. The system is comfortable, easily tightened or loosened with one hand, and mercifully doesn't feature a proprietary acronym or patent-pending technology. On the flip side, it lacks vertical adjustability, and isn't the most durable piece; the one on my review helmet broke during transport. But, as it snaps into the shell rather easily, it isn't much trouble to replace. And in Canada at least, it is covered by MEC's rock solid guarantee.
The Gangsta Pad anti-sweat system drops down below the brim of the helmet out front and does an excellent job of soaking up perspiration and keeping it out of your face – though it does benefit from frequent washing. Its placement is also meant to expose it to the air as you ride and help it dry out, so your brow doesn't stay stuck in a sweat bog after you've reached the peak of a climb or dialed it back. And like a proper cross country helmet, the SupAcross doesn't provide much coverage out back. All in all, I'd say the SupAcross is well suited to longer, less technical rides.
Like all Urge helmets the SupAcross has a love-it-or-hate-it aesthetic that won't appeal to everyone. I happen to like the distinctive look, and they fit me well. As a bonus Urge is at the forefront of the bike industry in terms of corporate environmental and social responsibility. The company organizes high-profile rides in out-of-the-way locales, exposing riders to new places and vice versa while raising money for humanitarian efforts. Urge also donates 1% of annual sales to environmental causes while  innovating to make their products as environmentally friendly as possible. There's even a handy page on the Urge website that details and compares the eco-friendly features of every product in their lineup. Now that's the way to make your company stand out.
In Canada the Urge SupAcross sells for $149.
---
Well you can't accuse the SupAcross of looking like everything else on the market…