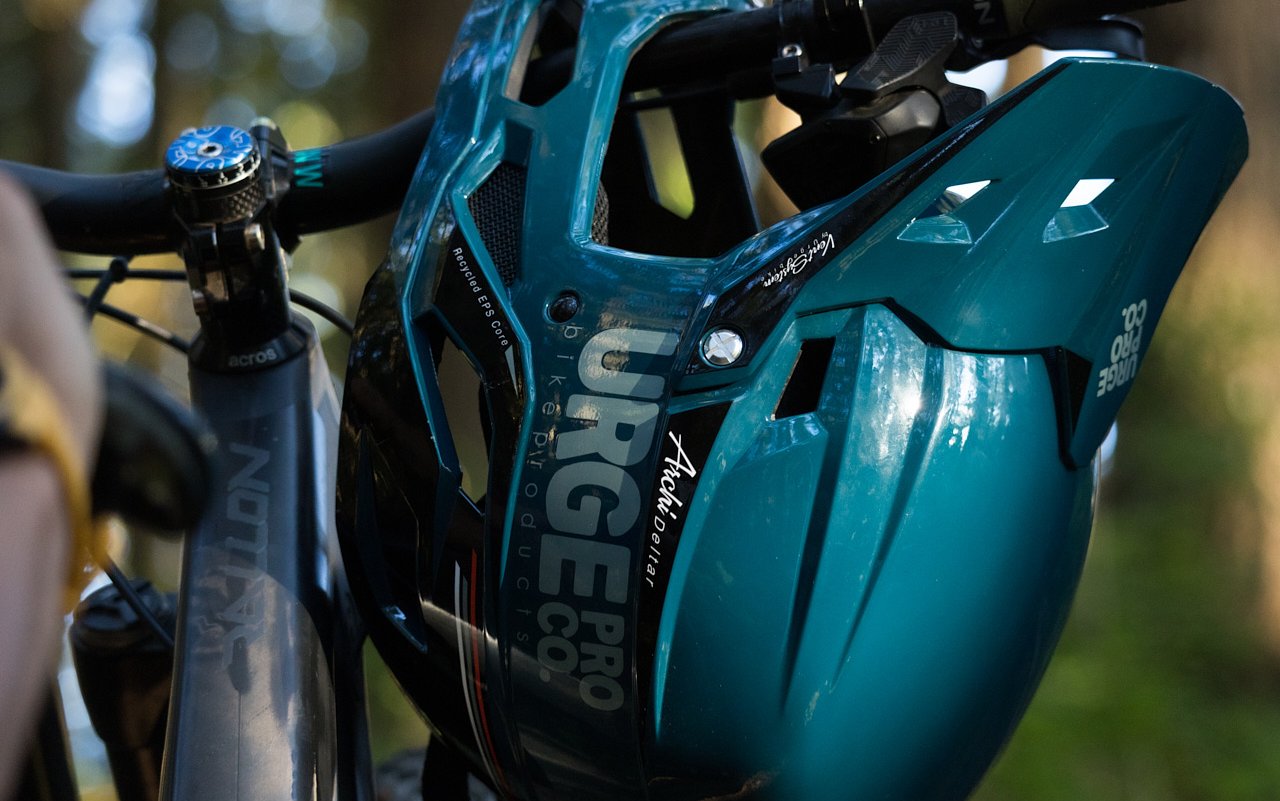 Review
Urge Archi-Deltar Enduro Fullface Helmet
Urge Archi-Deltar is a name loaded with foreign words I didn't know until I started googling them. Archi has multiple meanings associated with Religion and Language, but the meaning that made the most sense was the "Sun Ray", the first light that falls onto the earth after sunrise. Nice. Deltar apparently was the first mechanical computer that measured water flow and levels at dams and tides in the oceans. Hence the Urge Archi-Deltar.
No wonder Urge has always been a mystery for me in the head protection world until now. I know they are European and as Europeans tend to do, Urge had some Renaultesque designs in their catalog. This design exploration made them less often the first choice for the consumer looking for a helmet in North America. We Canadians meanwhile, were introduced to the Urge, perched atop of our local enduro hero, Jesse Melamed. If Jesse trusted his head with Urge, so could we.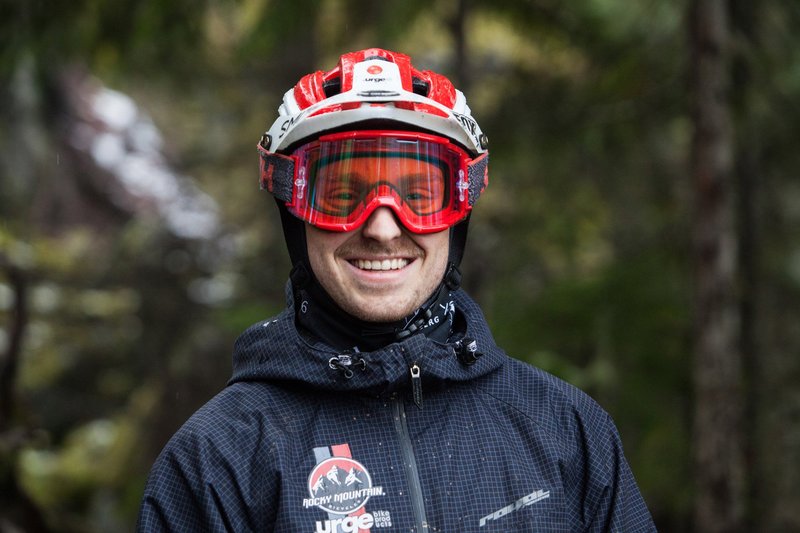 Young Jesse Melamed, Photo : Hailey Elise
With unique styling and round air ports that resemble dazzle eyes on some butterfly species, it was hard not to stare at those helmets Rocky team wore back then.
Urge Archi-Deltar Petrol specs
Air flow vents: 15
Recycled straps
Recycled EPS
Sizing chart: S: 53-54 cm, M: 55-56 cm, L: 57-58 cm
Shell: Glued
Pads: Eco Nylon
Visor: recycled ABS
Weight: 755 gr Medium (780g as measured Large)
Color: Blue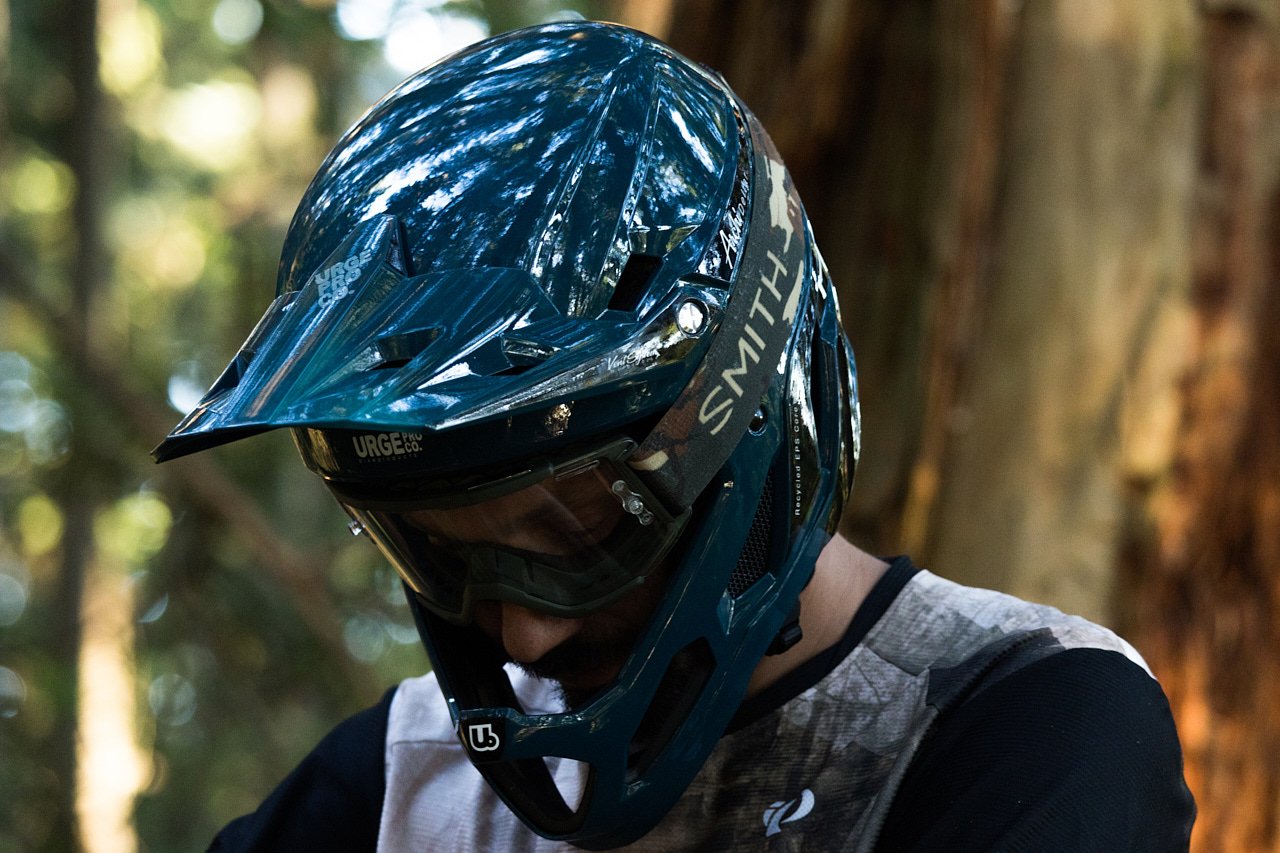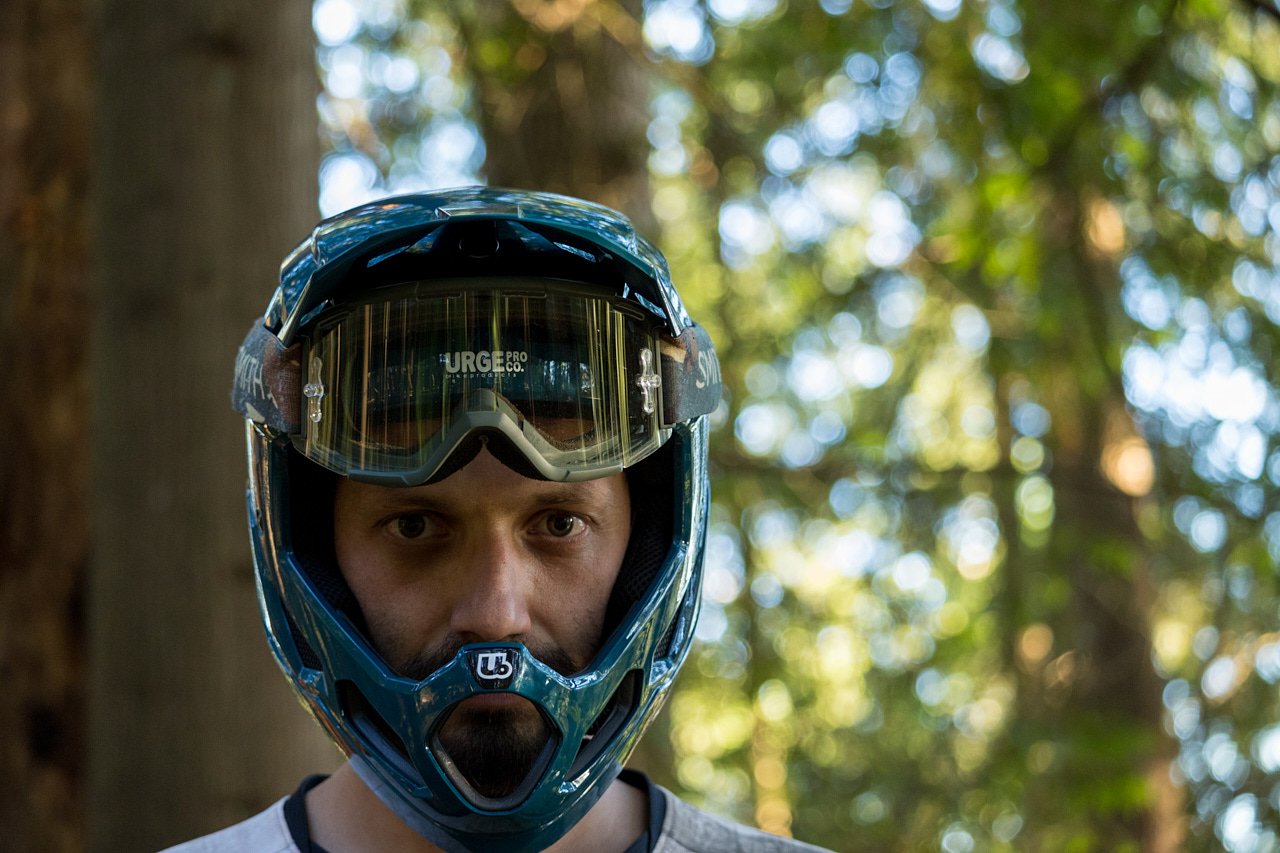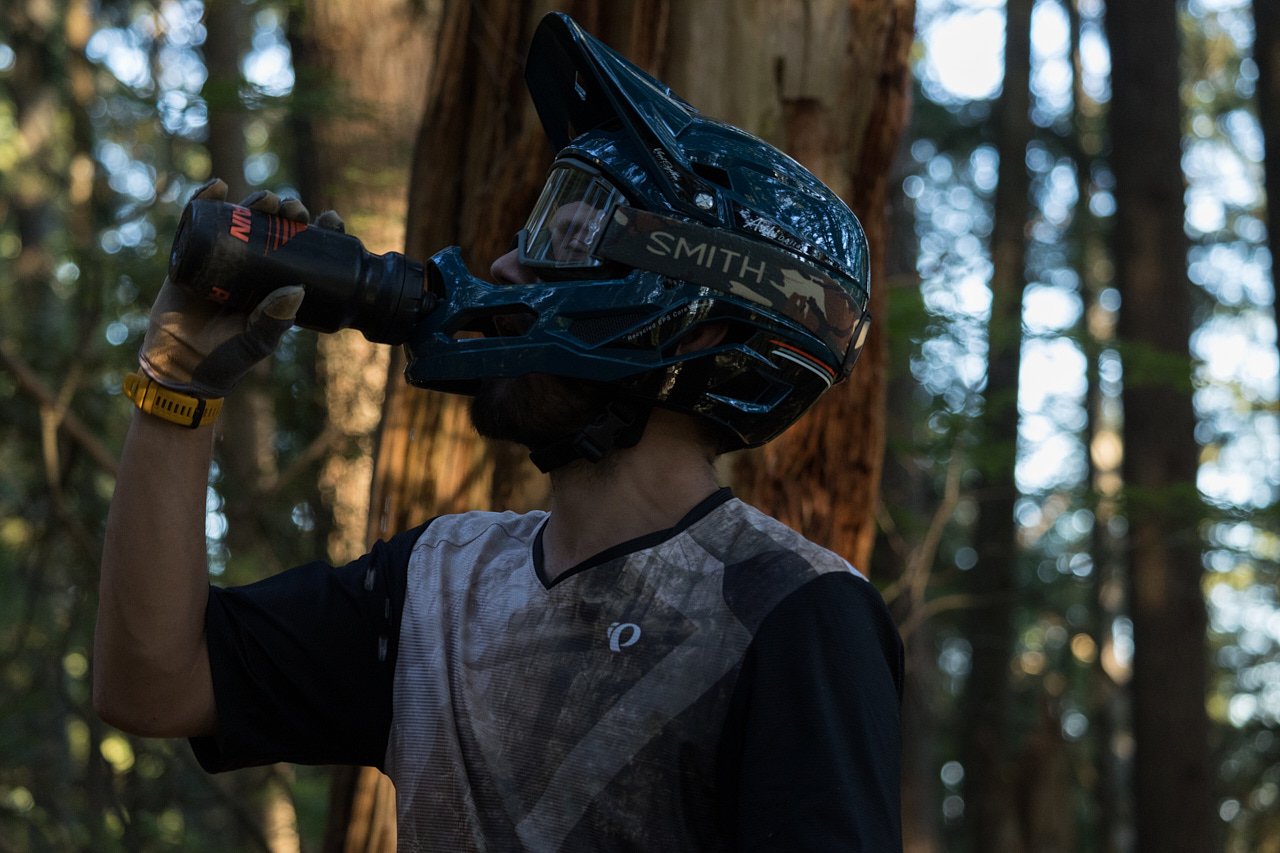 The Archi-Deltar is a light helmet. From the moment you pick it up to the moment you buckle it closed, you can tell Urge wanted you to leave this thing on your head the whole ride. On the scale, my size Large weighed in at 780 grams.
When did I become a Large? My solid Medium-sized noggin is apparently a Large in Urge terms. Definitely pay attention to this sizing discrepancy if you order one online. Sizing aside, there is nothing weird about the fit. Actually, it is one of the most comfortable full faces I've put my brain into; there are no perceivable pressure points, the cheek pads gently hold my face without the chipmunk look, and the chin strap's clip buckle is super convenient. What's not to love?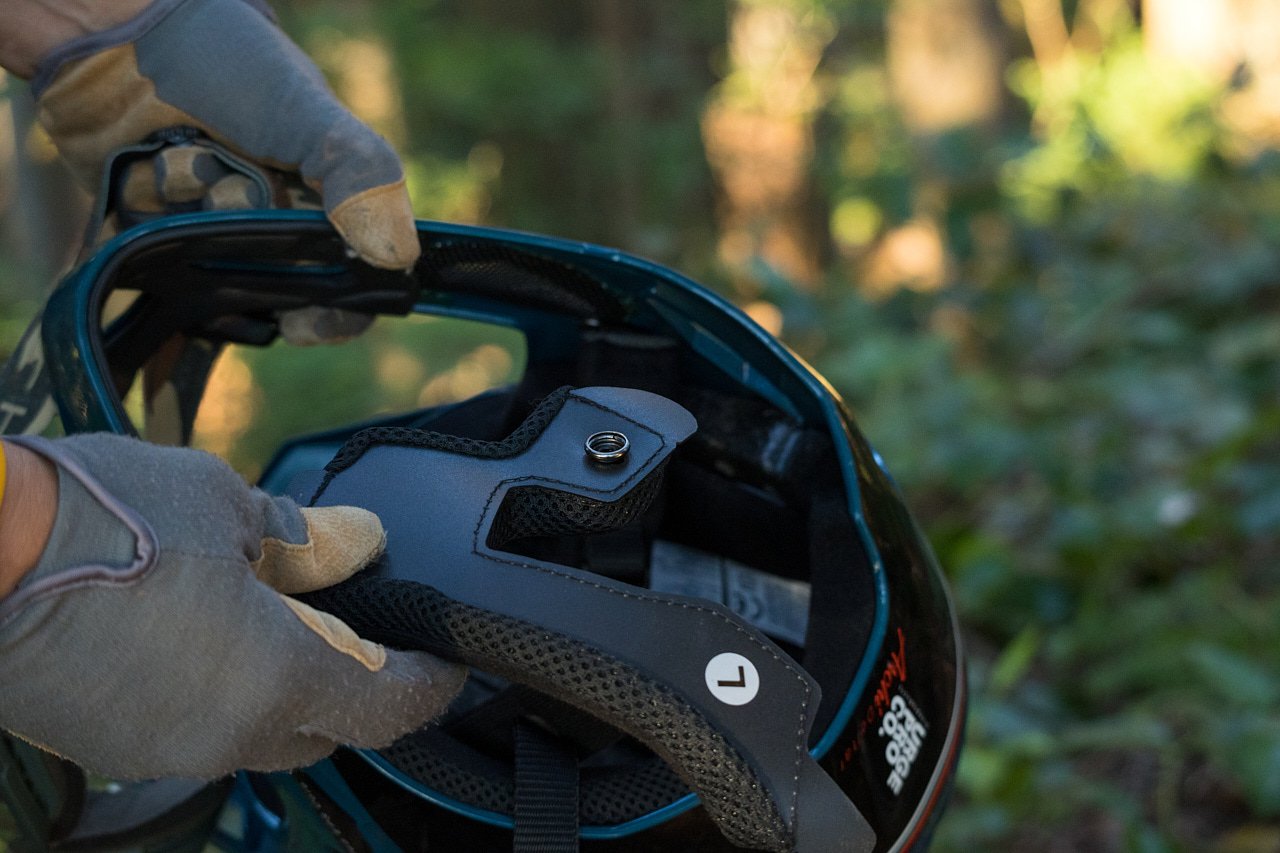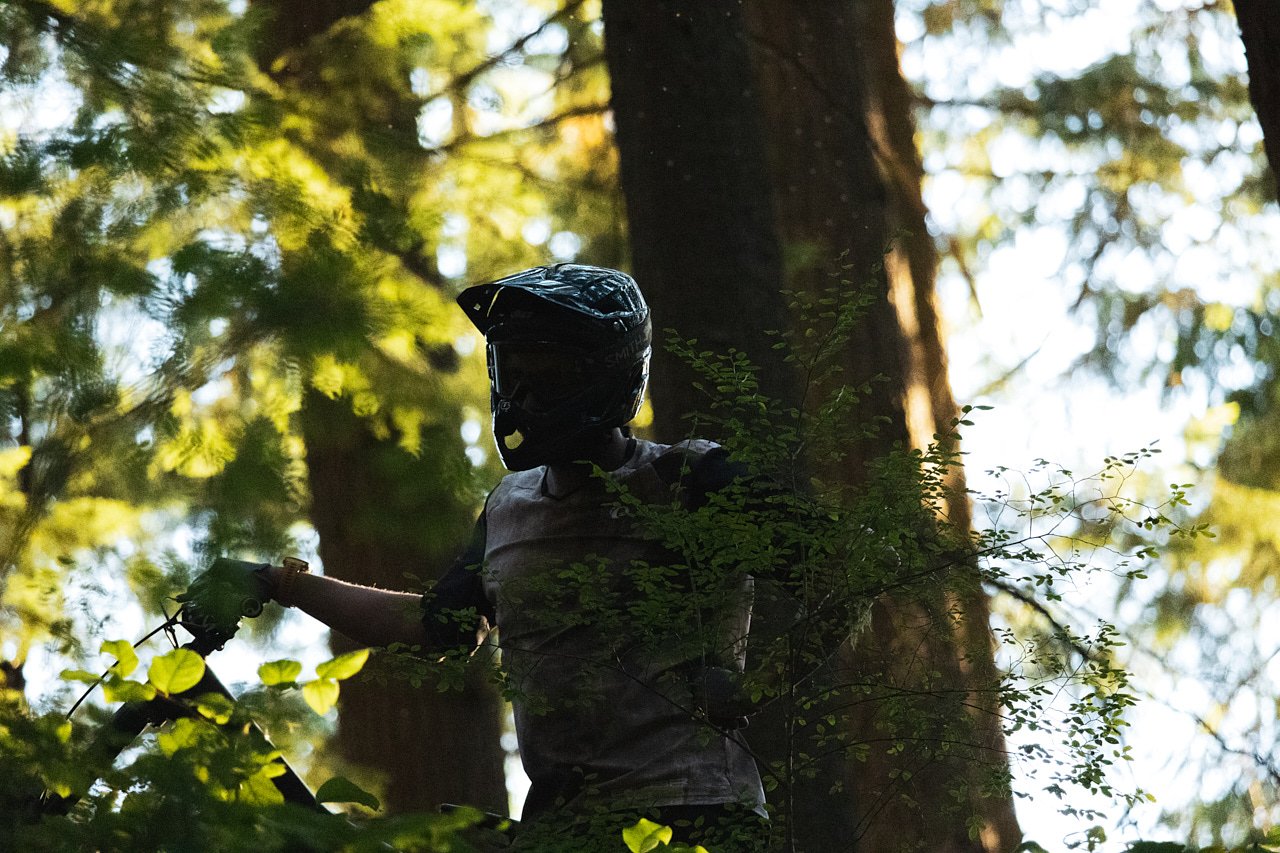 Climbing & descending with the Urge Archi-Deltar
There are lots of things that go into choosing a full-face helmet: fit, weight, heat venting, clasp, looks, and cost. I picked a rather warm July day to take the Archi-Deltar on its first ride down the local. The day started with an uplift but I knew there would be hike-a-biking as well as pedaling up and out involved in this adventure. The crew noticed the helmet immediately, and were appreciative of its looks and colours. Air vents around the ears meant I could hear every conversation, including Trevor's jabs. One never escapes his ridicule.
As we pedaled and looked for the entrance to a new trail, the faffing began. Being an older falla, Trevor had not taken proper notes of the coordinates. A vague photo was all he had, so we did some up and down on a steep fire road to find the entrance. My helmet stayed on in anticipation that the discovery was near but the whole ordeal cost us a good 45 minutes. Temperatures were rising rapidly in the now late morning sun. It was supposed to be 36°C that day, and we were getting close. The Archi-Deltar was getting warm inside. I could feel the sun's heat but the padding kept the sweating to a minimum. There are no vents on the top of the helmet which I find strange - I figure this was done to retain structural integrity while keeping weight down. Fortunately I was able to stay hydrated thanks to the big opening on the chin bar. There is a similar opening on the Smith Mainline helmet but I've seen some DH helmets with an obstructed path to the mouth. Sure, a rogue stick could find its way to my face through that hole but I hope we never have to cross that bridge.
Once we spotted the trailhead and started descending, the inside of the helmet became a more pleasant place to be. Air flow felt adequate even at the lower speeds.
Cheek pads are held in place via a single button and two hard plastic tabs that slide under the non-removable parts of the helmet foam. They do not move when in use and are still relatively easy to remove for cleaning. I don't imagine they would survive many washing machine cycles, but hand washing should do them just fine. The other pads are secured via hook-and-loop and come out easily. Chuck these in the machine if you dare. You may or may not lose them to the parallel universe washing machines are connected to. I tend to hand wash all my helmet softies. A mix of mild soap and baking soda will do just fine to get the smell out.
The Urge Archi-Deltar sits around 160 Euros or 210 CAD. You do not get Mips or any other rotational impact dissipation technology with the helmet, which is reflected in the price. I think for a helmet that fits this well and feels solid, the Archi-Deltar is worth a look.

Deniz Merdano
Photographer and Story Teller
Lenticular Aesthetician