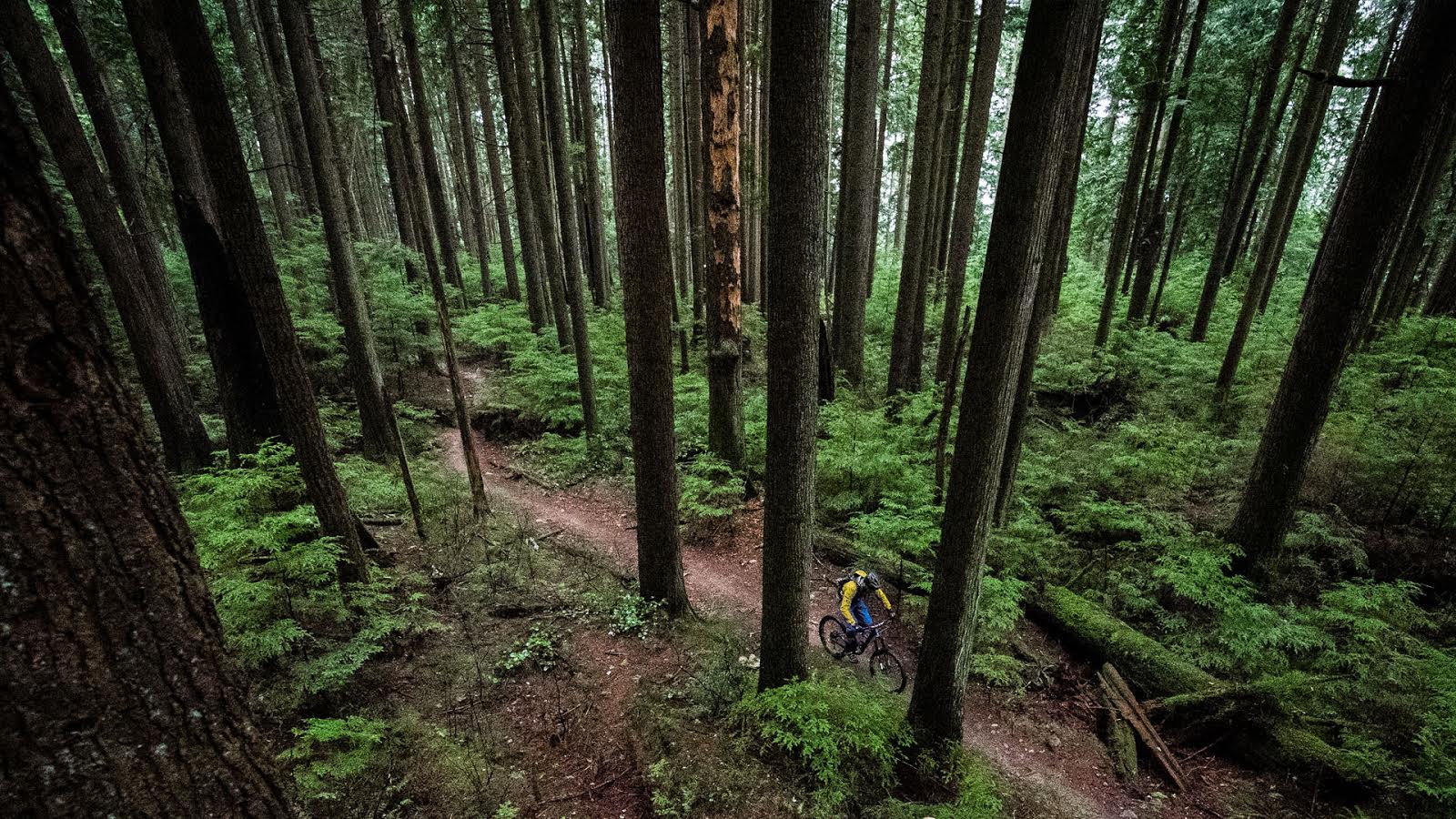 unReal: 47 minutes of Flavour
I like ice cream, so do many people. I like nearly all flavours of ice cream. I have a few favourite flavours that I can rely upon to always satisfy me but I don't restrict myself to any one flavour. Why would I? On Monday I might feel like pistachio flavoured ice cream but on Tuesday, if I'm not feeling pistachio ice cream again, there's other flavours of ice cream that might satisfy my craving for a cold dairy sweet. Perhaps it'll be bubble gum (unlikely) or raspberry ripple or mint chocolate chip or cookies and cream or…you get the idea. I see no point in reducing my enjoyment of ice cream by insisting on only one flavour because it's just ice cream and it's meant to be fun and delicious and simply to indulge our senses. It's not like oxygen – I don't need it to function but it's a nice little bonus that makes life a little more entertaining. Much like the movies that entertain us mountain bikers, why get stuck wanting just one thing?
Anthill's unReal is like a really, really luxurious and exquisite ice cream, probably made from the milk of Swiss cows that chew on the greenest of grasses high in the mountains, milked by the smooth hands of beautiful milkmaids and then churned into the finest of ice creams by Italian masters. You see, the movie looks like it took time, true effort and genuine skill to make. It's easy to see a dozen or more videos each day but most of them are immediately forgettable because they are made for just getting something – anything – out into the world, regardless of whether it has any true merit or that it deserves the bandwidth it'll require. These kinds of videos are like freezies – they're refreshing and often hit the spot but they're just frozen cordial. But unReal is a little different. It is masterfully produced and actually left me feeling satisfied. I mean, for goodness' sake, unReal has a real grizzly bear in it, a dirt storm, and Tom Van Steenbergen getting catapulted from his bike by means of crafty rope work. These aren't things that web edits have time or resources for.
There's messages in this movie: stay forever young, fear less, break from the herd, for example. Often times when video producers put philosophical messages in their movies it comes across as too contrived or cutesy but in this case it does help tie the whole thing together. The big concept is that bicycles can allow you to see the world differently and the section of the movie that introduces this (the second scene, after Brett Rheeder's nocturnal shred) is superbly done. Worth it for the download alone, I think.
The stand out sections are Brandon Semenuk's single-shot, multi-bike riot and the Whistler Bike Park section where Adam Billinghurst's dream of dirt falling from the sky actually comes true. Both sections have great tunes, are beautifully shot, showcase some excellent riding but also just make you want to go ride a bike. Semenuk's part perfectly showcases his talents by pushing the one-and-done mantra to the kind of ultimate conclusion that only he could. You know it's going to be good before he even drops in because the silent suspense of the start of it is such a tease and builds anticipation. Then there's the dirt storm section in the Bike Park. Anthill (and The Collective before them) have always done a great job of nailing what the Whistler Bike Park is all about and this installment is no different. Every two years they'll come up with a video part from Whistler that does a better job of showcasing what the Bike Park is all about than all the promotional videos that Whistler-Blackcomb can produce themselves, combined.
Would I buy it? Yup. Do I need to see it again? Yes, I will probably dip back into much of the movie again and again, from time to time. But what separates this flick from the crowd is that it did impact me – it made me want to ride, it showed me things I hadn't seen before and it introduced new ideas. Like I said earlier, it feels like a lot of video is being produced just for the sake of producing it – marketeers screaming 'Get me a video, of our thing doing cool things, and I want it tomorrow!' and the audience clawing at the Refresh button waiting for the next viral hit – but this movie actually moves the needle a little bit. For me, it created a lasting legacy and an impression on my consciousness, and that's what good movies should do. Sure, there'll be some people that will complain that the filmmaking takes a more central role over the riding and that it's overproduced and over-edited, all because they wanted something that this was never going to be. But the truth is, if you paid your money to buy a ticket (or a download) and still thought you were going to watch a Rankin/Sprung-era video full of pans and zooms and non-stop raw, raucous riding and partying then, I'm sorry, but you're an idiot. That's a different flavour, a really good one as well, but just not this one. Maybe you shouldn't have the same flavour every single day and there's actually room for other flavours and these other flavours aren't at the expense of your one favorite flavour. The ice cream that Anthill seem to produce is consistently of the highest standard, and for that I raise my spoon.
---
unReal is available for download on iTunes starting Tuesday, July 21st. Are you pulling the trigger? We sure as hell are.