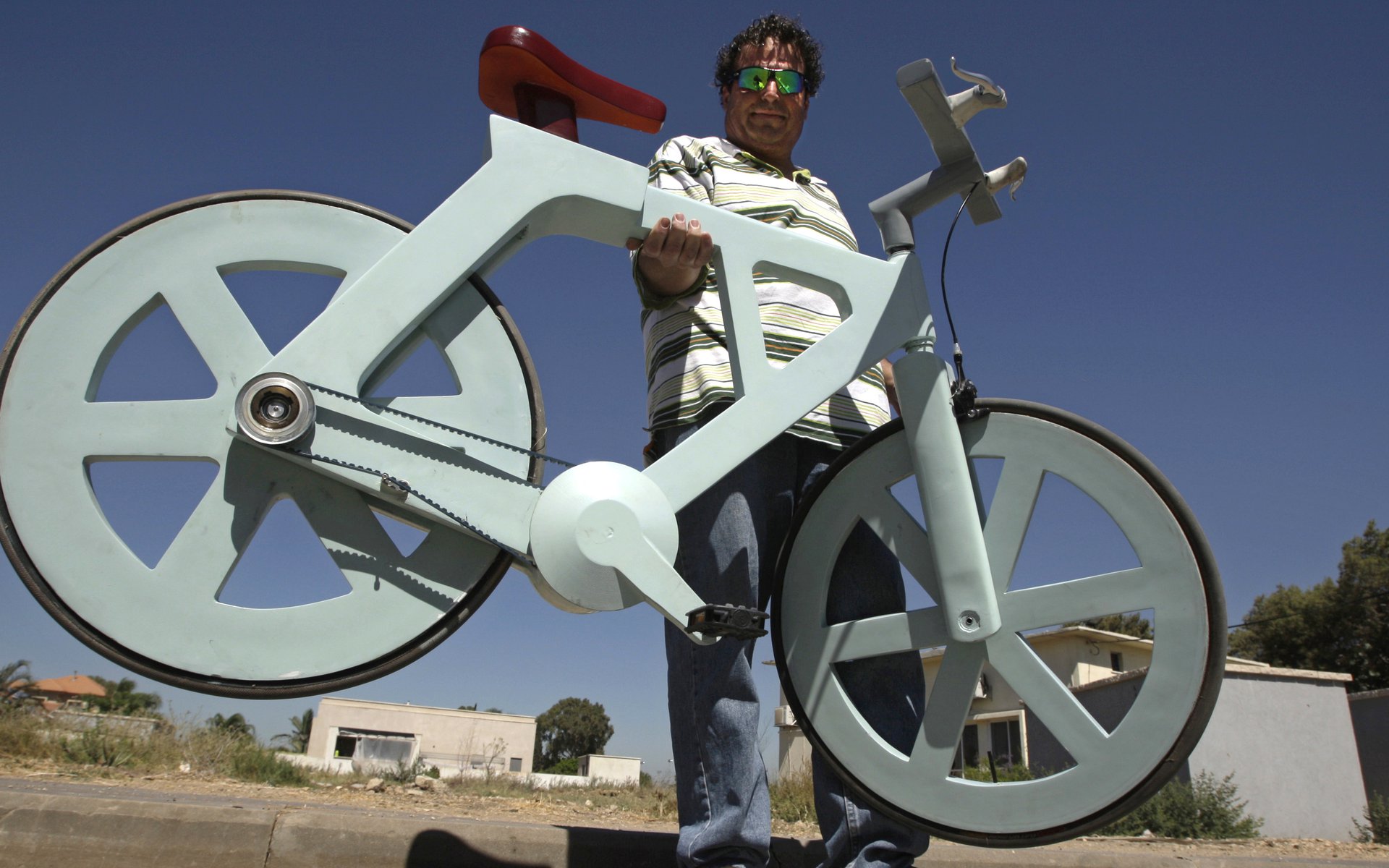 Beggars Would Ride
The Universal Cartridge Mountain Bike
I was somewhere around item 57 of a 146- item scroll on the Chain Reaction website when I realized I'd have to narrow my handlebar search parameters down a bit if I didn't want to die of old age while staring at the screen. Selecting "rise bars" from the filter list culled the offerings to 113, sticking with 31.8 clamp diameter thinned the herd to 56. Right back where I started. The scrolling commenced again. For most of those 56 choices, I could then further choose from three or four different rise measurements, as well as different widths and colors.
Suddenly, this is all beginning to feel very Déjà vu. Didn't I just write about choice paralysis a week or so ago? Hard to tell, what with the early onset senility and all…
I'm not pining for the bad old days of mountain biking technology, where the austere lack of choice in every direction usually meant decisions were limited to "cheap, heavy, questionably designed and fragile" or "expensive, light, questionably designed and fragile." But I am willing to stick my neck out and say that the rampant proliferation of choice that we can exercise in every possible purchasing decision these days might, just maybe, be getting in the way of having a good time. Do we (and by "we", I mean me and some imaginary cohort of mountain bikers who might entirely be a figment of my imagination) spend too much time obsessing over ways to improve our bikes that are marginal at best, questionable for the most part, and downright stupid at worst? When we could just be out riding, and not thinking about how our rides might be better if we had more control over our high speed compression damping, or if our rims were three mm wider, or if we had ten degrees of bar sweep instead of eight?
Meanwhile, Uncle Dave's piece last week set me to thinking. This is totally fantasy speculation here, but what if we had an option that was durable and decent handling and did almost everything pretty damn well, for most riders in most terrain, but was not in any way adjustable or repairable? Immediate clamor of alarm bells, right? But what if, for the sake of discussion here, it was a bike that you didn't have to do ANY maintenance to at all for, say, five years? And at the end of five years you could just bin the whole damn thing, err, I mean... conscientiously recycle it and get a new one? In this fantasy realm, I am talking about ZERO maintenance, but also ZERO adjustability.
Is this heresy?

Some of us used to be very suspicious of any indexed shifter that did not include a friction mode, "just in case."
When cartridge bottom brackets first came out, every single one of us who wrenched at Velo City was mortified. How could they? This was going to be an unmitigated disaster. It wasn't. In fact, it was the exact opposite. Cartridge bottom brackets essentially snuffed out old multi-part cup and race bottom brackets in a couple years. I just dug through the parts bin and gave an old UN-51 to a buddy for his beater road bike. I think I rode that thing for five solid years, swapped it through three frames, raced cyclocross through several horrible winters on it, and it is still as silky smooth as it was when new. Yeah, it weighs at least twice as much as a fancy ti-spindled White Industries bb did back in 1995, but IT STILL WORKS LIKE NEW. I have not adjusted the bearing preload on a cup and cone bottom bracket since 1992. Okay, maybe 1994.
When disc brakes began to appear, we all wrung our hands and fretted about pad wear and rotors bending and the bogeyman of bleeding miniscule hydraulic things. I have not had to think about eating through a rim sidewall, or eating through a tire sidewall due to a dented rim or misaligned brake shoe, for over two decades now. I might bleed my brakes once or twice a year. Pad changes are less frequent than I recall back in the "it's winter, kiss your brakes goodbye" days, and so easily performed a sleepwalking drunk could change them.
I have a set of chain whips somewhere in my tool stash, along with a fistful of old freewheel crackers and some strange looking blocks of aluminum that mounted in vise jaws for those times when freewheel rebuilds got really weird. Haven't used any of that shit since the early 90s. I don't really even know what some of these tools are supposed to fit anymore.
Some of us used to be very suspicious of any indexed shifter that did not include a friction mode, "just in case." Back when the most we had to worry about was shifting across six whole cogs…
We have a certain performance expectation when it comes to our equipment these days, but at the same time we are increasingly being led into a consumer experience that does not involve maintenance. We all use computers, but most of us can't code for shit. Because we don't need to. We drive cars, but as a percentage of road users how many of us even change our own oil anymore? I have a 2015 Ford Transit van. There is no way of even checking the transmission fluid. The service schedule for that involves pulling the pan at 120,000 miles, dumping all the oil and refilling it (somewhere, don't ask me where that filler hole actually is). Good for the next 120,000. At 133,000 miles, I have not once thought about my spark plugs, until writing this sentence just now.
So, why not the same for our bikes?
I have been wrenching on these damn things for most of my adult life. I do not want to ever rebuild my suspension components. Sure, I'll dump the oil in my forks and change it – if I even own the bike that long. I will freely admit that I am living in the land of the lotus eaters here. Weather and terrain are relatively benign, my days of hucking anything to flat are safely in the rearview, as are those years where I was pounding out a couple hundred miles a week. Realistically, between a regular rotation of three bikes, I'm lucky if I even wear out a set of tires in a season, let alone a drivetrain or my suspension units.
Meanwhile, bike shops still face the age old conundrum of being expected to perform high quality work for ever shittier margins. Except the work is becoming more advanced and difficult all the time. The complexity of bikes has already increased to the point where many mechanics will opt to replace a dropper post or fork or shock rather than perform a rebuild; aside from not necessarily having the manpower to dedicate to fixing all the broken bouncy things, the thought of maintaining any reasonable inventory of repair parts for even the most basic range of suspension components is hugely daunting, and so suspension work turns into specialty work. Aftermarket wheels are increasingly being sold as sets, rather than being built by a shop craftsman. Electric shifting, I don't really know what people do with that stuff when it shits the bed, but I suspect most of that work involves putting the offending components in a box and sending them back to where they came from.
And face it, if you're into chasing performance, in our accelerating world of perceived gains and rapid fire technological shifts, a five-year old bike is a dinosaur.
---
So what about it, bike industry? The UN-51 of mountain bikes, I'm ready. 130mm rear, 140mm front, 29x2.5 tires, I don't care what size brake rotors so long as they stop the bike and so long as I DO NOT HAVE TO BLEED THEM, not once. Same goes for the drivetrain. 9-speed, 12-speed, I don't care. Just don't ask me to turn any barrel adjusters, ever. Dropper post, sure! Surprise me with how long it is, so long as it works. Build the bike right, so that not a single suspension pivot bolt works loose, so that nothing creaks, so that the wheels stay mostly true, so that the absolute most I have to do for the next three to five years is occasionally slather some lube on the chain and make sure there's air in the tires. Try to keep it right around 30 pounds. I'll pay $6k, tops.
I'll ride it and smile, and never check any online reviews or internet forums to find out that my handlebars aren't wide enough, or that my cranks aren't the right offset, or that my hubs are obsolete and won't fit on whatever bike I buy next, because it just won't matter. And I'll be free to think about all kinds of other stuff. Whenever we're getting beers after the ride and that one guy starts talking about how he coulda really nailed that one section if he was riding a highpivotmullettrunnionlongerslackerbiggernewermore bike I'll be able to tune out and listen to whatever music is playing in the background, or contemplate how beautifully the sunlight filters through the amber of my beer, and not have to live out that Groundhog Day conversation anymore. The same damn conversation. For thirty seven damn years now. I'll just ride my bike for as long as it works and then bin the whole damn thing, oops, sorry... conscientiously recycle it and go get a new one.
Heaven. That sounds like heaven.