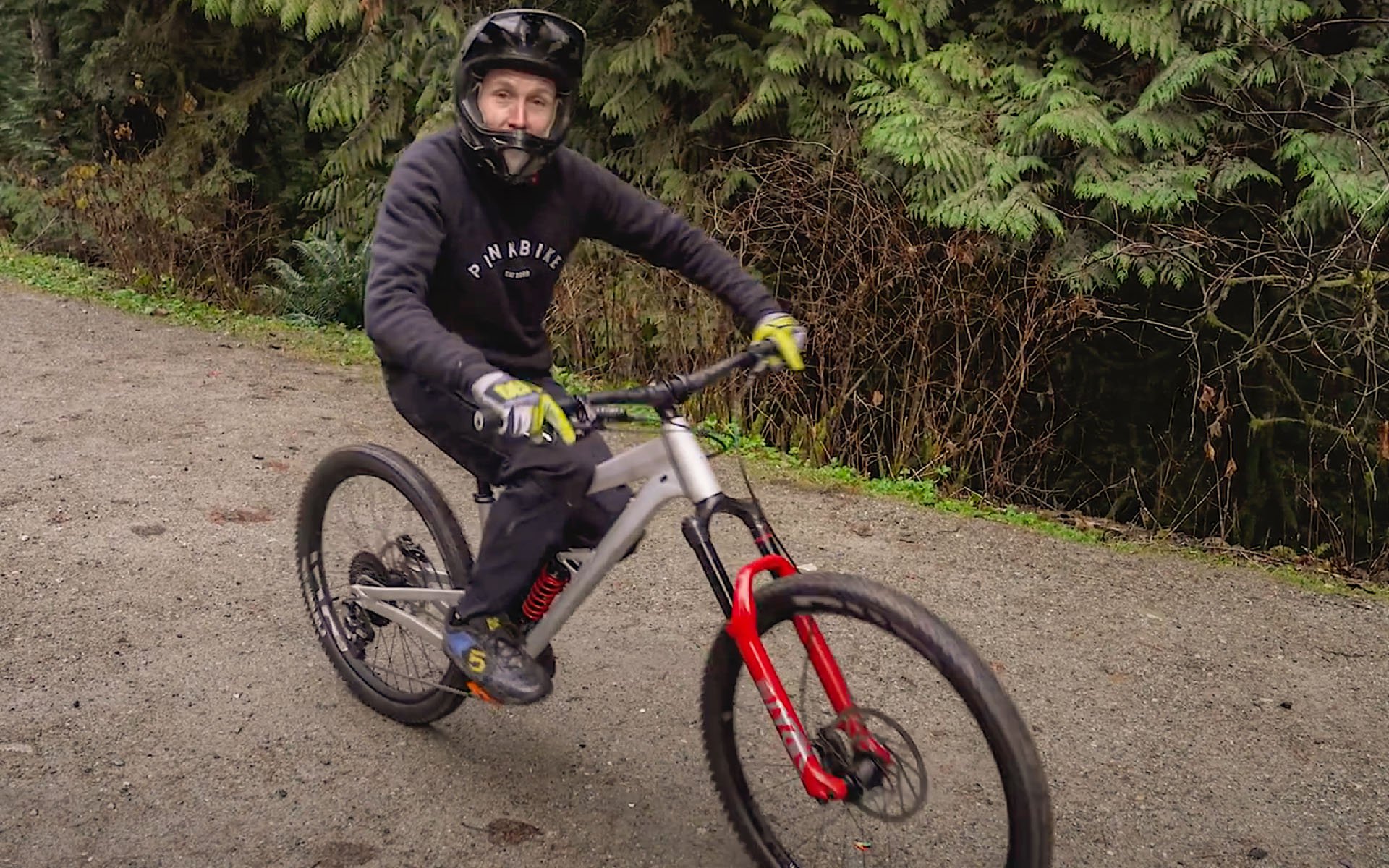 Ask Uncle Dave
Dear Uncle Dave: Help! I've become a Pinbike meme!
Dear Uncle Dave:
I'm a contributor at what was recently described as a "mid tier website dedicated to a fringe sport." Unfortunately, our founder and editor recently wrote an article stating that he would never publish a spy shot, and this has me questioning everything. It's not that I disagree with what he said (not all of it, anyhow), it's just that the consequences of his article have been astronomical. We've been turned into a Pinkbike meme! Now, whenever Pinkbike runs an article with any sort of "spy shot", there are a dozen people shitting all over us in the comments! Just today, somebody wrote about a pedal that nobody gives a shit about, and they somehow managed to make fun of us amongst all that noise! How am I supposed to move on from this now that everything I produce is just going to be the punch line for some Pinkbike spy shot related joke?
Signed,
Butt of the joke
---
Dear Butthead,
There are certain phrases that cause me to immediately tune out a person if they bring them up in conversation. If somebody starts throwing around "snowflake", or "virtue signal", I know that I'm about to hear a bunch of shit about why certain things should only apply to people that aren't them.
The latest would be "cancel culture." Ugh. Cancel culture. When people do shitty things and complain about the consequences of their own actions. Now, I'm not sure if becoming a Pinkbike meme is the same thing as being "cancelled," but, I would imagine that if you sat down and had a few beers with Leo from Pole bicycles, he could probably put forward a fairly strong argument that there are a lot of similarities. So, even if they're not the same thing, perhaps we can learn something from "cancel culture" and apply that to your situation?
Show some humility
Imagine living your life as somebody like Ted Cruz. You spew endless, judgmental bullshit in every direction, yet cry like a little baby when people call you out for your terrible actions. Can you imagine how much easier Ted Cruz's life might be if he just had a tiny bit of humility? Picture this. A solemn Ted Cruz humbly admits fault and apologizes for the poor judgment that he showed by flying to Mexico in the middle of the natural disaster befouling his state. Instead, we get a human windbag hanging his teenage daughter out to dry, and then cracking bad jokes about the whole thing a few days later. I'm not suggesting that Ted Cruz owning up to one of the horrible things that he says is going to immediately turn him into a likeable human being, but if he managed to string this together with one or two other normal human activities, he may slowly begin the transition from "actively hated" over towards "borderline tolerated."
Lance Armstrong is another great example, if you need things to contain bicycles. Nobody liked hubris filled, "I've never done anything wrong in my life" Lance Armstrong. Nobody appreciated him tweeting out photos where he was basking in the glow of his confiscated yellow jerseys. But admit-you're-wrong Lance Armstrong? Sorry-I-injected-cow-hormones-into-my-ass Lance Armstrong? I-grew-a-goatee-and-I'm-owning-this-whole-villain-thing Lance Armstrong? That's a guy we can get behind! Or near, at least.
So, while you might be a meme now, you can start your retreat by injecting a bit of humility into the situation and figuring out a way to gently bring your publication down off their high horse.
Speaking of which…
Steer into it!
If the Internet (and the Pinkbike comments section) has taught us anything, it's that you have to know when you're beat, and you should also know when it's time to just join the other side and pretend that you were there the whole time. If you attempt to shovel more bullshit onto the situation, people are just going to bury you deeper. So, you need to figure out a way to pretend that you are in on the joke, or (if you're feeling adventurous) that the whole thing was intentional and some kind of inspired marketing campaign. I'd probably just stick to the basics though.
For a worst case scenario, let's look at our good pal Jason Kenney, right there, next door in Alberta. One could argue that demonizing a children's movie about Bigfoot is a stupid thing to do. And they'd be right! However, it takes a second level moron to double down and claim that all of the people making fun of you are a good thing! That this is all just good publicity! Imagine if the right honourable Mr. Kenney took 30 seconds in a press conference tomorrow to make a joke about putting Ronald McDonald under surveillance over his militant anti-meat agenda, or how he was going to ban Paw Patrol from the Province of Alberta over their pro-labour propaganda. Yes, I know, these are terrible examples as he would be far more likely to make these statements in earnest, but they allow us to imagine a way for him to shake the coat hanger out of his suit and demand that his war room work through the night to write him a joke that he can make about himself at a press conference the next day. The whole issue would evaporate.
"But Dave," you say, "You just told us that Ted Cruz making jokes about his situation was a bad thing."
Yes! Yes I did. Because he got the order wrong! And because he's Ted Cruz! You can't skip immediately into joke telling! Humility is the foundation, and jokes are just the rug that ties the room together. Plus, you need to make yourself the butt of the jokes. You can't turn the jokes into yet another opportunity to rail against "snowflakes" and "lefties". If you do these things, you're just some asshole running around on the street with a rug that nobody wants. So, show some humility, crack a joke or two about yourself and then (and only then), you will be able to:
Passive aggressively take on your enemies
Everything so far has been about personal growth, which is great! But we must also consider that you've been made to look like a bit of an idiot in front of the whole Internet, and that is the sort of shit that you just can't stand for. Somehow, you need to strike back at your enemies, and make them pay for your mistakes.
The challenge here is that it is unclear who you should target with your wrath. I highly doubt that you have the firepower to take on the collective wit and wisdom of the Pinkbike comments section. If you try, you will most likely wind up crying yourself to sleep in an empty room as the foundations of your sick bicycle company crumble all around you. The swarm is much too powerful for you. What you have to do is take on the mothership. This might seem counterintuitive, but it is the only way.
Which brings us to:
The master plan
If you've been paying attention so far, we've established that you need to come up with a plan that a) shows humility, while b) steering into the skid and at the same time c) passive aggressively takes down your enemies. And I have just such a plan!
Take some time over the weekend and talk your beloved editor into backing down from his statement that he will never publish a spy shot. He needs to write an article where he suggests that he heard all of the feedback and is now willing to provide his readers with the content that they crave. He should sprinkle in a joke or two to show that he is aware that he has turned himself into a no fun, internet spy shot policeman who is in the pocket of big bicycle. He may need some help with this part.
Once this is done, you're going to have a really nice foundation to work from. People are going to see that you don't take yourselves too seriously, and that you can once again be trusted to put forth wisdom on the Internet about ludicrously expensive bicycles. This is now the time for you to move forward with the spite. You can now announce your plan to pay a $500 bounty to anybody that is able to provide a photo of a Pinkbike gear editor riding an un-released mountain bike (or other product) in the wild.
It doesn't even need to stop there! You can add in bonus payments if the photo manages to show an increased level of hypocrisy on Pinkbike's part. For example, if the photo shows that it was taken in a high traffic location, full of mountain bikers, with no efforts made to hide the bike (or other product), that might be worth an extra $50. If it shows an editor riding the same product that they had published days earlier as a "spy shot," I'm thinking that's worth at least doubling the bounty.
After that, you just need to wait. Inevitably, a photo is going to roll in. This is where it's going to get really fun. First, what you're going to do is attempt to sell that image back to Pinkbike. I mean, they publish "spy shots," right? And you've got a mother-flippin' spy shot on your hands!
Most likely, they're not going to publish this shot. If they do, great! If they don't, even better! Either way, you've got enough ammunition to absolutely bury those bastards. Hoist them by their own petard! Publish a full exposé with screenshots of text messages, payoff receipts and unsubstantiated innuendo. If you don't have any of this stuff, just make it up. Reputations will be ruined, everybody will hate everybody, and that really speaks to why we're all here, doing what we do.
Sorry,
Uncle Dave