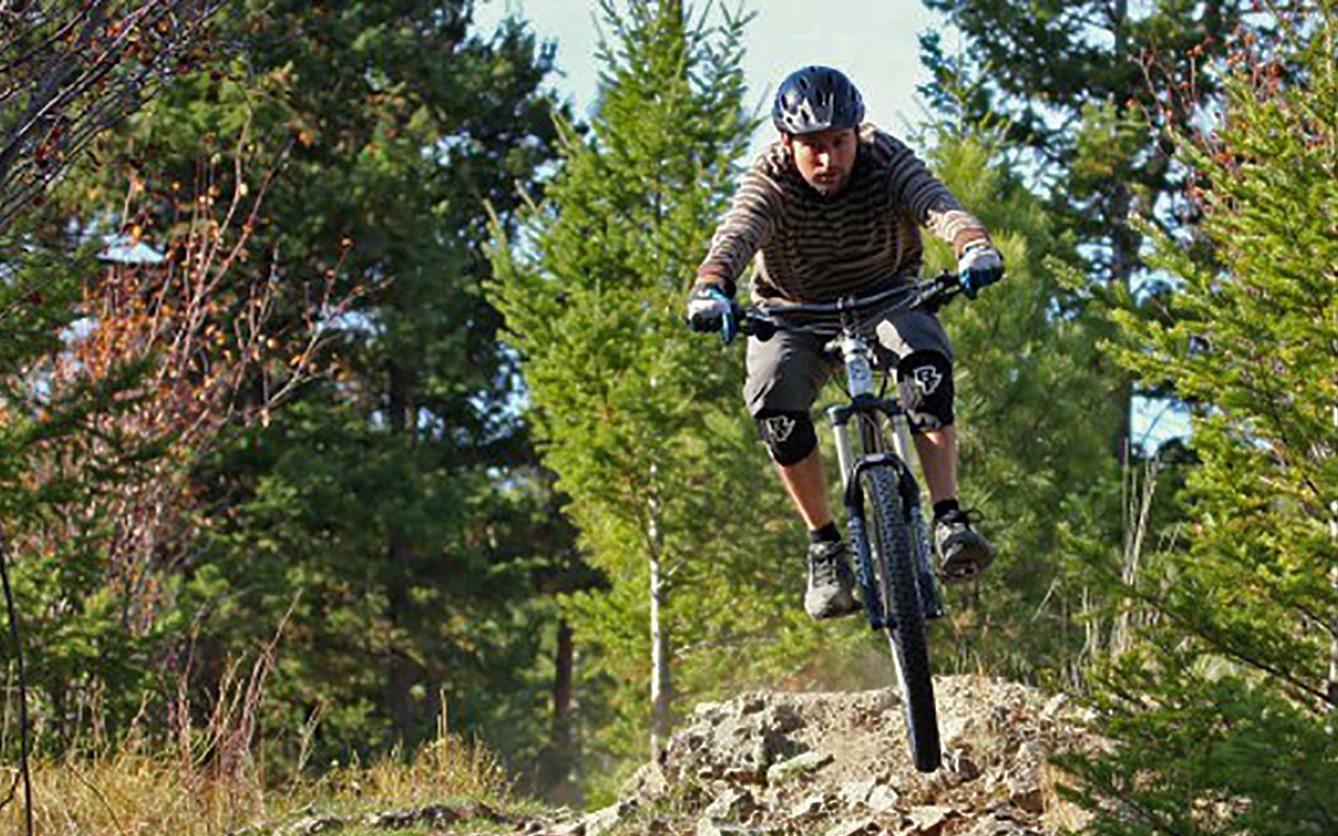 Ask Uncle Dave
Uncle Dave - Should I complain about the MTB Coach?
Just looking back through the Uncle Dave history...holy shit, I've been totally cheating for months now! Editorials...Gear Roundups...Ebike bullshit...time for a question!
---
Uncle Dave:
I've been riding and racing in one form or another for about 35 years, but my 13-year-old son is just getting into it so I thought it would be good to take him to an intro to mountain biking class hosted by a local trail advocacy group. I went with him to make him feel comfortable and figured it would be good to focus on the fundamentals.
Unfortunately, the class was teaching horrible technique. One egregious example was when they insisted that proper cornering technique is to keep your bike as upright as possible and lean your body into the turn. Eventually, I took my son and left because I didn't want him to learn such awful technique.
So here is my question. What if anything should I do about this? They host the clinic monthly (it is free) and a dozen or so people show up to each class and they've been doing it for something like 20 years!. It makes me cringe to think of all the people that they are teaching habits to that they will need to unlearn later. I appreciate what they are trying to do, but ultimately it's probably doing more harm than good. Should I spread the news via the internet, word of mouth etc.? I tried talking to one of the instructors, very politely, but to no avail. What do you think?
Sincerely,
---
Dear Matt:
Every time I go to some kind of press camp, I'm always amazed by what I see when the photos roll in. As you sift through the dozens and dozens of photos of people doing the exact same corner/drop/climb from the exact same angle,  you soon realize that no two people look all that similar to one another. Some look good. Some look atrocious. Some, you wonder if they've ever actually ridden a bike on a trail before. Which is all sorts of baffling. It's almost like there's no consensus at all as to how you're actually supposed to ride one of these things.
When I raced bikes, way back when, this was actually one part that I really enjoyed about the sport. You had to just sort of get out there and figure it out on your own. You'd keep trying things until your bike stopped catapulting you off into the woods, and then anchor that muscle memory deep into your brain as the proper way to do things. It seemed inevitable that people would eventually form into clubs, hire coaches, and actually start to take things seriously, but for a few years at least, you could be not that great at riding and still do pretty well! The bikes sucked anyhow, so why worry too much about how you were riding them?
You can see how much better people ride with proper coaching. But, since we've started to treat this mountain biking thing like other serious sports, I can't help but feel like some of the fun is gently getting squeezed out. I mean, sure, if you want to actually learn how to do something properly, pay somebody who knows what they're talking about money to tell you how to do that thing. But having to experience the emotional scarring that accompanies years of some 30-year-old man screaming obscenities at you about the subtleties of cornering technique is a tough price to pay for athletic achievement.
So, ya, we're slowly but surely moving towards a world where people actually know what they're talking about. Where geometries don't radically change from one season to the next. Where there is some form of consensus as to what sort of pedal or wheel size to use. Where you can watch a World Cup race and half of the fun isn't attempting to interpret why each rider is taking a completely different line in a totally different way. Once again, it's almost like there's no consensus at all as to how you're actually supposed to ride one of these things.
But really, look at great achievements in sporting history. Athletic greatness usually does not come to those who play by the rules. Usain Bolt changed the way we think about sprinters. Steve Nash changed the way you pass a basketball and sell a computer. Lance Armstrong changed the way you pedal a bike and spend your off season. Marc Marquez changed the way you corner a motorcycle. Maybe this coach...this buffoon...is just three steps ahead of the rest of us? Maybe we'll all soon be dragging knees around corners with our bikes held high? I'm not going to pretend to know enough about this shit to totally rule that out. And just to be certain, I reached out to a friend of mine who's a well respected coach and who knows all about these things. It's been 4 days or so now, and he still hasn't written me back. So. I don't know. You should feel lucky that people are willing to spend so much time with your kid, and reply to your e-mails. You realize there's other parents reading this right now saying "Wait...this guy...got some other guy...to take his kid off his hands for an hour...for free...and he's complaining about it?"  You want to put a stop to this?
Sorry,
Uncle Dave
---
Congrats Matt! This week Uncle Dave is giving away a monogrammed prize pack from Lizard Skins. The grips will be etched with the message of your choice (up to 14 characters). Also included is one pair of gloves of your choice and Lizard Skins frame protection. Send us an email and we'll get you hooked up!
If you'd like to win a sweet prize you'll have to figure out a question that will moisten Uncle Dave's creative juices. All you need to do is send him an email (moist or otherwise) to askuncledave@nsmb.com
Uncle Dave's Music Club
People keep asking me if I have a Spotify playlist. Which is a really great idea. I've actually been working on the pre-Millenial version of this. It's called sticking songs you like into an iTunes playlist. But, scrolling through that right now is absolutely no help right now in figuring out a Music Club selection. Ooooooh...wait....here's one. No. Shit. That's not good.
Okay. I know I dropped Wings into a column a long while back. And I still love me some "Band on the Run". But I think that Paul McCartney is going to be one of the people who we are going to look back on one day and wonder why we didn't appreciate him more. I mean...I say this conscious of the fact that I'm describing a man who is consistently mentioned as one half of the greatest pop music writers of all time...and who still sells out stadiums and plays Super Bowl Half Times. I just think sometimes...you know...it's not enough.
A couple of things...this song made it to #1 in 1971! How great is that! Man, those people knew what they were doing back then! The way this song transitions, starting at 2:16...oh my goodness! Who could do such a thing, these days?
And you just have to watch this guy, if you have a few minutes.