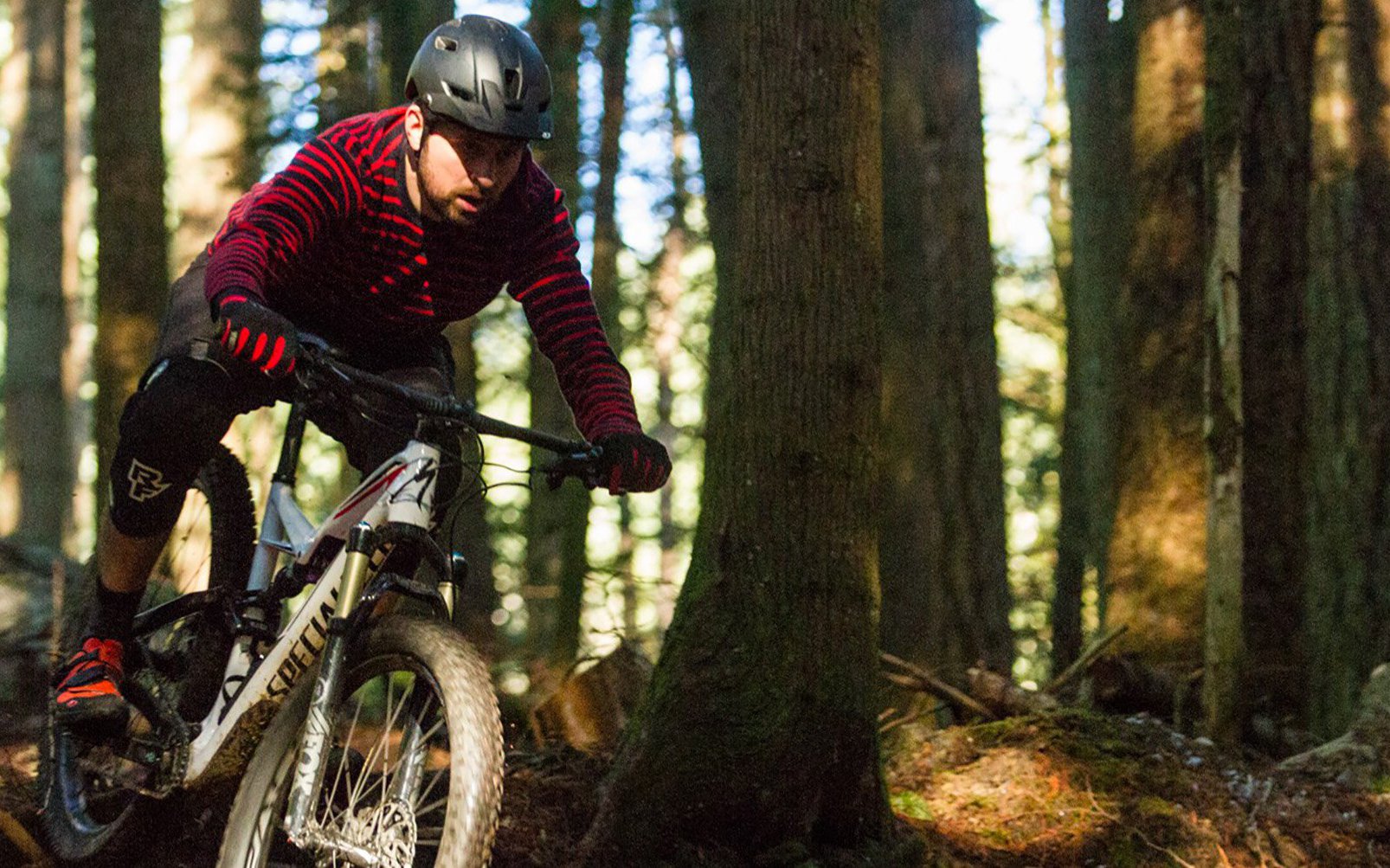 Editorial
Uncle Dave - Poorly Fitting Helmets and Junk Science
I generally like to think of myself as a man of science, who is able to rationally take in information and use that to make informed decisions. This is based on nothing, of course, just attributes that I assign to myself. Yet, somehow, it feels like it is in, at the very least, the same ballpark as the truth.
Except when it comes to helmet science. Man. When people start talking about helmet science, I very quickly head for the exit. I read AJ's piece from the other week, and when he started talking about how current helmet test don't account for hair (hair!), I felt quietly triumphant for my years of ignorance. If those guys were able to ignore something so important, why can't I?
There are valid reasons why I feel this way about helmets. And I know, this is very slowly, but surely turning into Uncle Dave's bi-weekly reminiscence hour, and I'm sorry for that. But at the same time, It's my party, and all the things that go along with that.
The reason why I don't listen to what helmet manufacturers have to say about helmet safety is that most of them don't seem to know what they're doing. Okay, sure. They're getting better. And there's some pretty nice helmets out there, these days. And I'm certainly glad that there are people willing to dedicate their lives to constructing things that I can strap to my head. But when you have one helmet manufacturer laying months of groundwork for their revolutionary product launch, followed by another helmet tech manufacturer officially calling bullshit on their position...I mean...it's tough to have faith in what these people are saying.
Worse though, is when you take into consideration the history of the product that some of these people have made over the years. Here's where I reach into my Uncle Dave pocket-o'-good-ol'-days and pull out another gem. But helmets of yore...holy crap! They were terrible! And it's not like they had to be that way. There were countless examples of helmets that worked quite well at comfortably staying put in order to fend off injuries. Yet the bike helmet manufacturers decided that none of these models were worthy of consideration, and we'd be way better off balancing a hunk of styrofoam on top of our head and securing it indirectly to our skulls via two long and finicky straps that converged at the centerline. And now, the people that brought us these abominations have the balls to start talking about concussion science? It's like having a loud relative who gets drunk at every event, who suddenly shows up and starts talking about quantum theory. Maybe he's right and maybe he isn't, but all I can think about is the time he wet his pants on the front lawn.
I'm not exaggerating here. If you bought a bicycle helmet in the mid-90's, you could very easily spend two hours adjusting the straps on it, and they still wouldn't fit properly. Honestly. It was a Sisyphean task of absurdity. Meanwhile, the 5 people that wore a helmet skateboarding just plunked them on their head and went for it.
Somebody finally got it right. Eventually. Giro was the first to make strides with what is now the ubiquitous fit gizmo strapped to the rear of your helmet. Can you believe that there was a time where a bike helmet didn't have a hunk of plastic that wrapped around the rear of your head, that could be easily cinched down? Yes, it is true.
The next step was to provide a bit more coverage in the rear. Which did two things:
1) It provided more coverage in the rear.
2) It created a fit that was more around your head than on your head.
These were both good things. And the final good thing, was of course, the skate style strap. I think that most people think that I'm a bit of an idiot...when I talk at length about skate style helmet straps, but see my above traumatic experience for straps of yore to understand how magical an advancement it was to just attach the damn straps to the bottom of the helmet and call it a day. For me, it's just so much easier to adjust straps like these and make the helmet fit properly.
Now, of course, even I am starting to recognize the problem with some of my positions here. I mean, the majority of them are based on knowledge gained from a time when people comfortably went out in public wearing pants that hid their shoes. Things have moved on since then, man! It may be time to lay down the past.
But at the same time, there are a lot of things that are better about helmets. But there are also things that are worse. Take the aforementioned fit gizmo. Before the fit gizmo invention, you had to work pretty hard to find a piece of styrofoam that actually fit whatever weirdness you had going on up top. If the actual shape of the helmet didn't match the actual shape of your head, there was nothing to fill in the gap. But we've gone too far! Most helmets now only come in a couple of sizes, and it's down to the fit gizmo to make it all work. Which...Well...I have several helmets in rotation, right now. One is quite fancy, has a lot of features and is comfortable. And if I'm being totally honest with myself, there's no way this helmet actually fits my head. There's a giant gap at the rear of the helmet, and if I ever crash in the thing probably won't stay on my head for long.
So, here is my old school, damn the science, helmet fitting tip from the past. Try the helmet on. Adjust it so that it fits your head. But before you walk out the store, back that fit gizmo right off and see how well the helmet shell actually fits your head. Something that intrinsically works without requiring a lot of extra involvement is going to do better than something that only works due to two pieces of plastic and a ratchet. I'm convinced that the best thing you can do is buy a helmet that fits your head, is comfortable, and stays firmly in place. By doing that you're going to be far better off than worrying about the latest advancements in helmet science arguments.
Sorry,
Uncle Dave
---
Uncle Dave's Music Club
I started thinking about songs related to head injuries, and this is all I could come up with. I love the little bassline intro, and it almost makes up for Fat Mike's whine, which I'm struggling with a bit after all these years. This is a catchy little song though.