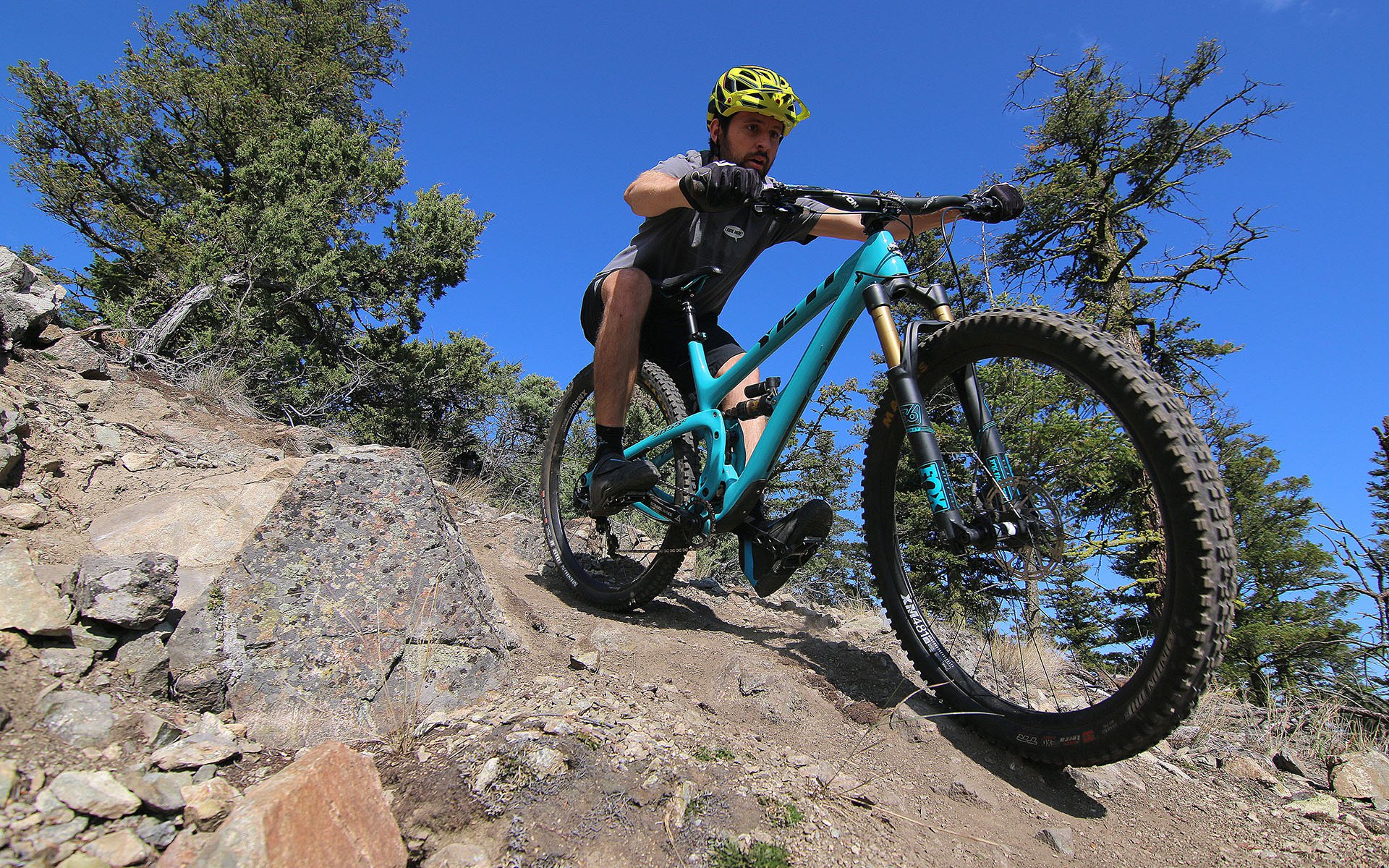 Ask Uncle Dave
Uncle Dave: Does it matter where my bike is built?
Uncle Dave,
I currently find myself in the midst of a pre-midlife crisis and have decided I need a hardtail in my life again after 15 years without. Wanting to be supportive of small localish business I've decided to aquire a Chromag. Here lies my conundrum. I can get a frame that is made by what I am certain are very nice people in Asia from Chromag for approx $1000 less than one built with similar spec by our friends in Whistler (Rootdown vs Primer or Surface). My question for you is what value would you place on a hand made localish frame? I remember lusting over a green and orange Dekerf bike back in the 90's and having the option to build a green and orange frame built by the man himself is hard to resist. My issue is justifying the added (significant) cost to myself and my lovely spousal unit.
Please help!
Walls of Steel
---
Dear Waldo
I've often found myself longing for the simple days of bicycle yore, when a nice paintjob and a Made in North America tag were enough to justify calling your bicycle "high end". Sure, there was a lot more to it than that (we all seemed to relish talking for hours about weld quality and frame alignment), but that label seemed to be the starting point for justifying quality, and a must if you were aiming to create something lust-worthy.
And somewhere along the line, something dramatic happened* and our perception of a "high quality" bike frame changed. Cycling entered a phase of "new and improved" and build quality started to take a bit of a back seat, trumped by suspension design and shock spec. It would have seemed crazy not that long ago to fork out so much money for frame built god knows where by lord knows who, but people seem perfectly content to do so now. And remember when a decal from a well built tube manufacturer was a must? I bet you have no idea whether or not your bicycle is made of the latest in space-aged materials, or if it is just a bunch of Bondo spackled over a factory second. I find that to be really, really strange and kind of fascinating.**
Stranger still is that when we revert back to talking about hardtails it all comes flooding back to the forefront. Once you start talking about an expensive titanium hardtail, fretting about country of origin again becomes exceedingly important. Do we think that a hardtail requires more attention to detail than something made of patents and carbon? Or is our psyche just stirred by some kind of subconscious echo raised by the vision of a pivotless bicycle? Or have our perceptions changed now that we're so familiar with Taiwanese manufacturing? But then why is North American made so important on one kind of bike, but not with the other? It's very confusing.
And right in the middle of all of this sits Chromag, a fascinating case study in what we are willing to pay to have something built in a certain location. Who else out there is giving you two very similar products which effectively serve the same purpose yet vary in price due to the nationality of the hands that sculpted them? And it would be crazy, silly and irresponsible for me to speak about this any further without asking the man himself, Ian Ritz of Chromag Bicycles, to provide some sort of commentary on this subject.
The process of making frames in Canada is how we started. At the outset, It was very much reminiscent of when a high end frame had the builder's name behind it and I did have a desire to revive that. It was a collaborative and hands on process, and it still is. I'm in contact with the frames from raw materials right to final prep and the process involves our community, our weekly Friday rides, our staff, the machinists next door, and of course the frame builder.  I regularly meet Mike and Chris to hand over a batch worth of materials, usually in exchange for a batch of raw frames. We talk about our latest ideas and observations in the process and how we can fine tune it going forward. It's an organic process and it has a meaningful ongoing effect to the way we make our frames. 
Making frames in Canada also translates to what happens in Taiwan because most of the designs we establish here are mirrored with a counterpart model that we make at the production level. You mentioned Primer vs Rootdown and these are essentially the same frame built at two different places. With Taiwan made models, most of the savings boil down to the frame being made by a production team rather than one frame builder. Everything is done by hand, and the people who weld the frames are very skilled, but with a team of 20-30, you can have a very efficient process. 
Obviously we believe in both streams of production. Our Canadian made bikes are the platform for developing models that will be made in Taiwan, but interestingly many of the fabrication developments we have realized in Taiwan have advanced our local models. As we started building in Taiwan, we made a conscious decision to offer bikes made by both methods and let the customers choose…and guide our future direction. As it is, we've realized growing demand for both.
The price of our frames is a direct result of the costs that go into making them. The choice to buy a local vs production frame, and how to value the difference is ultimately the customers'.  There is a value and a sense of 'soul' in knowing the builders name, and knowing that person built your frame from beginning to end, just as there is a value of buying a relevant design that is efficiently made by a skilled team. How you weigh the value is really a personal thing.
So. There you go. They're both great! Which is almost no help at all, really. If I were you, I'd for sure go for one of the handbuilt options. It's hard to beat something handbuilt by either Truelove or Dekerf. Of course...with the pace of change, you don't want to put a bunch of money into something that might be obsolete in the next few years. Best go with the Taiwanese build option. But then again...I mean...It's only a few hundred dollars, really. Maybe a thousand. What's that when you're getting a frame built by hand by a master? Stop being such a loser.
Shit...I have no idea. Good luck!
Sorry,
Uncle Dave
*I'm going to blame freeride. Once people started breaking everything, and once it became obvious that the average frame builder didn't know a damned thing about full suspension, it made way less sense to spend a bunch of money on something that looked really nice but didn't work and/or would break in a few months. 
**Even though you probably do not.
---
Walls of Steel - it sounds like you are going to win either way but Chromag is going to sweeten the pot by hooking you up with  a Raglan Kuma Tee in one of three colours shown below. Send us an email to claim your prize. If you'd like to win a prize send your fascinating and hilarious question to Uncle Dave. He loves getting mail. 
Uncle Dave's Music Club
I'm kind of surprised that it has taken me so long to get to this point, but today, we're going to talk about Les Savy Fav. My first exposure to them was hearing "Tragic Monsters" at a party and repeatedly asking my friend "Who is this?"  This is the same guy who a few years later would storm out of a house when a girl he didn't think was worthy asked him a similar question under similar circumstances, so I should feel kind of blessed that he stayed put for me. Anyhow, Les Savy Fav are awesome. And I realize that I've barely listened to their last album, but we're not going to talk about that one much here today.
We'll start with this stop motion animation that somebody put together for "Yawn! Yawn! Yawn!" because that's something a person would do and we should all give them some attention.
Next, the aforementioned "Tragic Monsters", because I think it might just be their best song.
Let's add in "Hold on to your Genre".
And we will end with "Pots & Pans", because it seems mildly autobiographical, and it would probably be how I would describe my band, if I had one.
Actually. We're going to end with "The Lowest Bitter", as it is the final track of Let's Stay Friends and that feels appropriate. More appropriate.