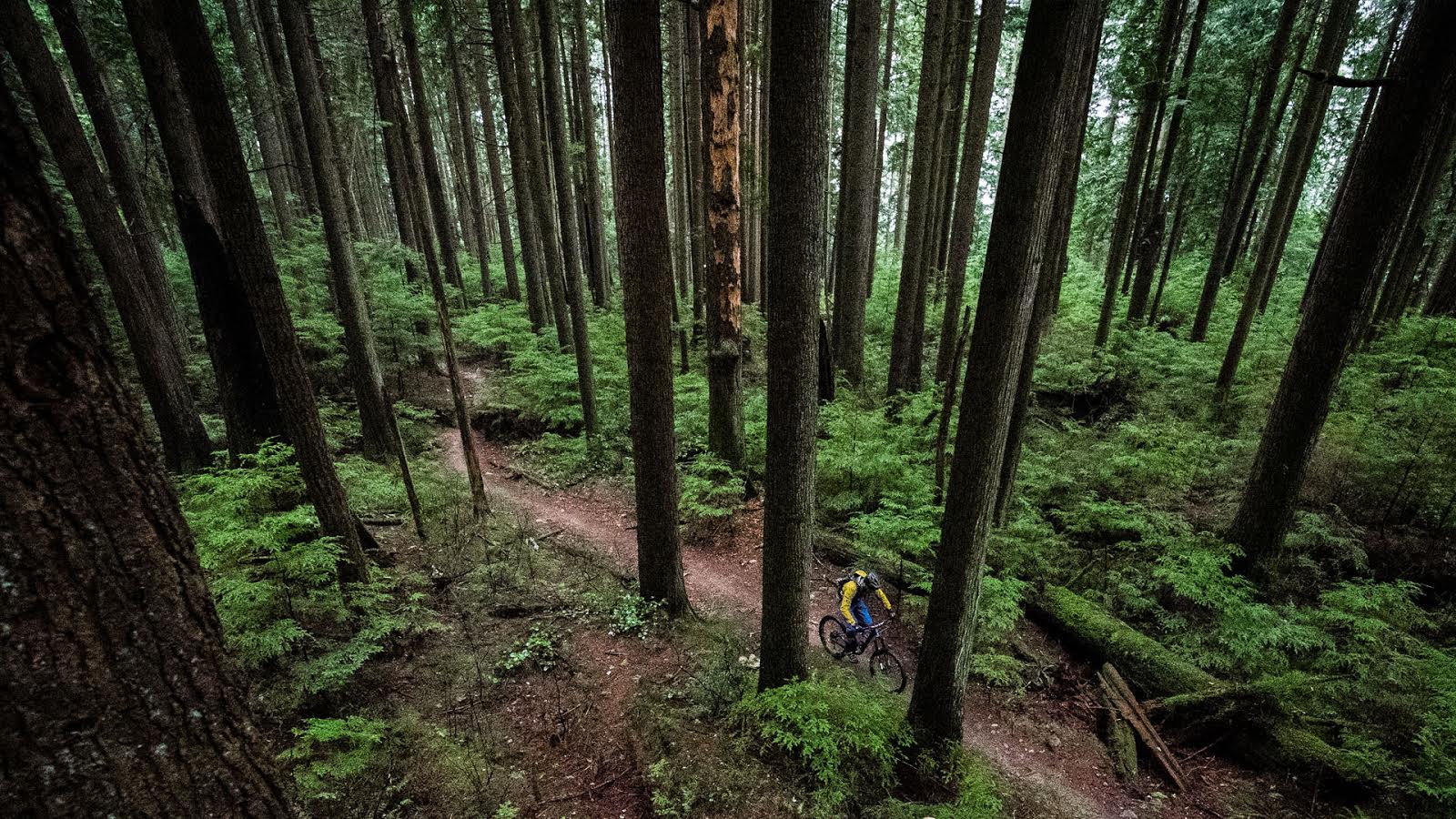 The un-season with Chris Johnston
Injuries that keep you off the bike suck, no matter when they happen. When you are a racer though, and you've spent the winter working hard to prepare for the coming season, injuring yourself at the first race is devastating. I met Chris Johnston, a member of the Nomads Enduro race team, while training at Marx Conditioning. I didn't know that Chris was a racer at the time. He often turned up after we had started the session and then got some individual treatment from Monika for his injury. After hearing the story of his un-season I knew it was worth sharing. Over to Chris:
2013 was a great year for me. My results had been solid and I took the overall title for the North American Enduro Tour, which I was pretty excited about. I wanted to keep that momentum rolling into 2014 and I was determined to progress and pursue top results against international competitors in the Enduro World Series. Over the winter I put in a lot of hard work and training in preparation for the season ahead. My training schedule consisted of the gym 3 times a week, base miles on the road bike and getting out on the trails as much as possible. Although fitness is key, it means nothing unless you have the technical skills to match. As the season approached my focus tapered into interval training and higher intensity workouts to simulate stage racing.
2014 was shaping up to be my most exciting season yet, with a packed international race schedule including all the stops of the Enduro World Series and some fun projects including the launch of the new Santa Cruz Nomad. It was going to be an awesome season with travel to some amazing places.
Our first race was in Chile for the 'Andes Pacifico' last February to warm up before the EWS season kicked off there. Dylan (Wolsky, Chris' teammate) and I were really looking forward to the event. It is a 4-Day multi stage event spanning the width of the country, starting high up in the Andes Mountains and finishing on the sandy shores of the Pacific Ocean. With huge singletrack descents, big climbs and desolate landscapes, the Andes Pacifico is a truly unique event due to it's raw nature.
The event allows for no practice and the course is only marked by the occasional piece of ribbon, yellow for general trail direction and red for 'Danger'. It was going to be different than any other event I had done previously and I was really excited. There were a lot of fast guys that I'd be racing against for the rest of the season there too, including Jerome Clementz, Nico Prudencio and François Bailly-Maitre. I was keen to see if my winter of training had set me up to be competitive with them.
Day one dawned high in the mountains with amazing views in every direction, a giant glacier and mountainous peaks behind us and a surreal view overlooking the smaller mountain ranges in the distance through the summer haze, which soon enough we would be riding over. The trails took some getting used to with it being super dry and loose. Nothing like the trails I'd left at home in BC! Stage one started in the shale, with some double taped chicanes we had to pass thru to keep speeds down as it was so wide open and fast! I eased into my riding and alien trail conditions and ended the first day in 4th position. Day two was better and I was feeling much more comfortable on the trails and finished up in 2nd place behind Jerome, which I was pretty stoked with.
Onto day three and the trails were still dry and loose but now we were into the Pacific mountain range. At lower elevation the dirt was now a coarse sand, which had rain ruts and rock strewn around. It was challenging to stay on your race line and further down the trail apparently turned into a knee deep roller coaster rut that flows all the way to the valley – however I did not make it that far.
With my adrenaline pumping I remember my train of thought going from "Oh no how am I going to finish the race?" to "How the hell am I going to get out of here?"
My  plan was to continue at the pace I was comfortable with, bearing in mind that a mechanical or a wrong turn could easily separate times and it was not worth pushing too hard. Stage one on day three started with a high speed pedaling section before dropping into the rollercoaster-style single track. I started out well, getting into the flow of the day. A few minutes into the stage on the high-speed section my front wheel washed out in a rut around a sweeping right-hander. As I went down I naturally put my arm out to break my fall. It didn't feel like a bad crash but as I quickly got up to grab my bike I realized my arm was not where it should be.
It was a simple washout style crash, but with the right force and angle it had popped my elbow right out of its socket. With my adrenaline pumping I remember my train of thought going from "Oh no how am I going to finish the race?" to "How the hell am I going to get out of here?" and progressively thinking longer term and realizing how serious the situation could be.
The last few Pro riders starting behind me sped by asking if I was ok. I replied with "Yup, I'm good" as I did not want to disturb anyone else's runs. I knew there was a sweep coming thru after the last rider and that he could probably help me out. He arrived and analyzed my arm and confirmed it was dislocated and that he needed to correct the dislocation of my elbow right away.
Confused about how a gentleman dressed in motocross attire with a GoPro on his head was able to diagnose my dislocation left me only able to sputter: "Are you sure? Are you sure you are a doctor?" He got off his motorbike and said "Yes, and we need to do this right now". I had no idea if he was an actual doctor…
I also knew what was involved in relocating the joint and was going to hurt a little (understatement) making me slightly nervous to say the least. Even with the elbow now relocated, I still wasn't able to move my arm properly and we needed to get off of the mountain! The only way was to jump on the back of his motorbike and he took me out to the nearest road, which felt like forever. I just looked the other way as he maneuvered over obstacles and held my breath over all the bumps as every movement of my arm was sending a shooting pain up it. I was then transferred into a 4×4, then an ambulance that took me to a nearby clinic in a small rural town.
At this point I wished that I'd spent some time over the winter working on my Spanish as I realized it was "Muy muy pocito". The medics spoke no English and were asking me questions and filling out report sheets, I had no idea how to communicate anything other than that I crashed while riding my bicycle. I assumed and hoped that they were asking about allergies and my medical history.
The doctor at the clinic also did not speak English but from the X-rays it was evident I was going to need surgery. Not the news I wanted to hear… I returned to the event camp and by that time all the other riders had finished their day and were gutted to hear my news about what had happened. I packed my stuff and headed for Santiago to meet with a surgeon. He studied the X-rays and explained in English what had to be done and that I was going to need a radial head replacement and other repairs. I had the option to fly home to have the surgery which I opted for. Needless to say my holiday was cut short from one month to about 4 days…
This is referred to as the terrible triad (a combination fracture, dislocation and ligament) a rare injury because of the amount of force needed.
It was one of those crashes that happened so quick I don't really know what happened, I didn't even have a scratch on me either. It turns out what had happened was my arm was in a straight position when I put it out in front of me and the force was so much it crushed my radial bone into my humorous and fractured and dislocated the ulna, which in turn also tore the ligament off of the bone. This is referred to as the terrible triad (a combination fracture, dislocation and ligament) a rare injury because of the amount of force needed.
Once back in Vancouver I headed into surgery. The technical details of my surgery are that the head of my radial bone was crushed and irreparable so they cut it off, drilled and fixed in a one inch diameter metal prosthesis in its place. The screw that is visible in the x-ray was inserted to help reattach the ligament to the bone. Staples were then used for the full length of the incision to hold it closed.
In the 4 days from accident to surgery the pain was surprisingly low or I thought maybe I have a high pain tolerance. However after this particular surgery I could not believe how much pain I was in, fixing the dislocation trailside was one thing but post surgery was the closest I think I have felt to 10/10 on the pain scale.
The outcomes of this particular injury vary and some are not so great, hence the name 'Terrrible' triad. Retaining full range of motion is very slim but that is defiantly what I am aiming for. Thankfully I can ride my bike again in the meantime as regaining that range can take a few years. It's the basic things that you take for granted that I struggle with most, like applying sunscreen or eating with a knife and fork. Its not only my extension that is restricted but also the flexion and articulation, like turning my palm up or down.
With my recovery time estimated at 6 months it looked like I wouldn't be riding again this season. I was really hoping I could shorten that time with intensive physiotherapy and rehab, but I had never dealt with such a complicated injury. Fortunately, it turns out Moto-sweep Doc did know exactly what he was doing and by correcting the dislocation trail side, he indeed saved me from complications later on. Not only am I grateful for his expertise and fast action on the trail, but he also followed up with an email to see how I was once I had surgery back in Vancouver.
Almost immediately after my surgery in Vancouver I started to see a physiotherapist daily and had multiple scary looking splint devices to wear to help regain mobility. Improvements were slow to start and it took 12 weeks to get to the point where I could start training my muscles and building strength again. My love of mountain biking was what helped maintain my determination to get back to good health and riding before the end of the season, with my goal being to race in the Crankworx Enduro just 6 months after the injury.
Working with Monika at Marx Conditioning I had a slightly altered program based on the lack of mobility in my arm. I worked as much as I could to build strength again while also ensuring that mobility in the joint was being restored. It is amazing how much my arm atrophied over a short period of time.
The Crankworx Enduro was obviously a race I wanted to do well at, with it being in my backyard. My goal for this year was to complete all stages of the race. I wanted to ride it just to see where I was at and immerse myself in the scene and hype of an Enduro World Series event. It turned out to be a relentless day and one of the hardest Enduros I have done. It was definitely straight in the deep end for my first race back. With over 8,000 ft of climbing, 8.5 hours in the saddle and 65km, some people nicknamed it Crankzilla.
On such a long, rough and technical course the upper body took a pounding and it made me realize how little arm strength I had, but I was so stoked be a part of it and it was a great benchmark for me to see where I was at, physically and mentally. I was happy to see my name near the top 30 in the individual stage results but a flat tire in the final stage bumped me back into 54th for the day. Just being back on the bike after such a long recovery period was a win for me.
There is lots of work to do even though I'm able to ride. I still go to physiotherapy to work on gaining full mobility and strength. As part of my preparation for next season I am doing some races at the end of this year. A big test will be participating in Trans Provence followed up by the final round of the Enduro World Series in Finale Ligure to see how my arm holds up over several days of racing. I will use this as inspiration for another winter of hard work as I have every intention of getting back to where I was at the start of 2014, and hopefully even stronger.
Getting back to full strength this year wouldn't have been possible without the ongoing support of my sponsors, so a big thank you to: Santa Cruz, Fox Racing, Enve Composites, Shimano, Race Face, Maxxis Tires, Smith Optics, Marx Conditioning, Ergon, Giro, Stages Cycling, MRP, Suspension Werx, and Cane Creek. All of them have been awesome.
---
Chris has now finished the Trans Provence and took an amazing 4th place (yeah buddy!). You could say he is back up to speed judging by that result, as 6 very full days of racing would put the hurt on any rider at full strength. The NSMB crew is gunning for Chris to turn in an amazing finale (pun totally intended) to his season in Finale Ligure. Good luck Chris!