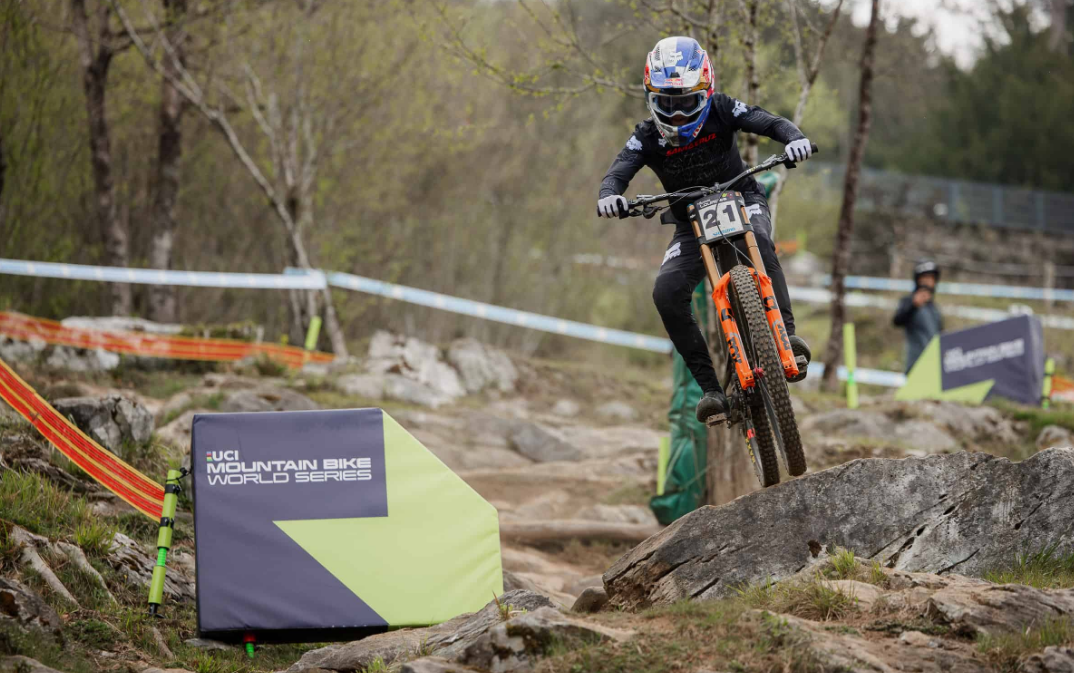 RACE NEWS
UCI MOUNTAIN BIKE WORLD SERIES 2024 CALENDAR UNVEILED
UCI Mountain Bike World Series 2024 Race Calendar
2024 UCI Mountain Bike World Series to feature 15 race weekends
Cross-country, Downhill and Enduro will collectively visit 10 countries across Europe, North and South America
Six brand new venues added to the line-up
Once again all the major mountain bike formats have been aligned on a single calendar, which next year will take place in 10 countries across Europe, North America and South America - and includes six brand new venues.
The full calendar for the UCI World Cups in cross-country Olympic (XCO), short track (XCC), downhill (DHI) and enduro (EDR), including E-enduro (E-EDR) will cover 15 weekends of racing, with all formats enjoying both standalone and combined events. One of the highlights of the calendar will once again be the flagship festival event in Haute-Savoie, France, which this year attracted over 100,000 spectators.
More information on the UCI Cross-country Marathon World Cup will be released in due course.
The season kicks off with cross-country featuring back-to-back race weekends in Brazil, with new venues in Mairiporã and Araxá, Minas Gerais, making their UCI World Cup debut. Joining them as first-time hosts will be Bielsko-Biala in Poland, Crans-Montana and Aletsch Arena, Bellwald, both in the Valais region of Switzerland and Mt Van Hoevenberg, Lake Placid in the USA.
More details and the full 2024 events calendar can be found on the UCI MTB World Series website.