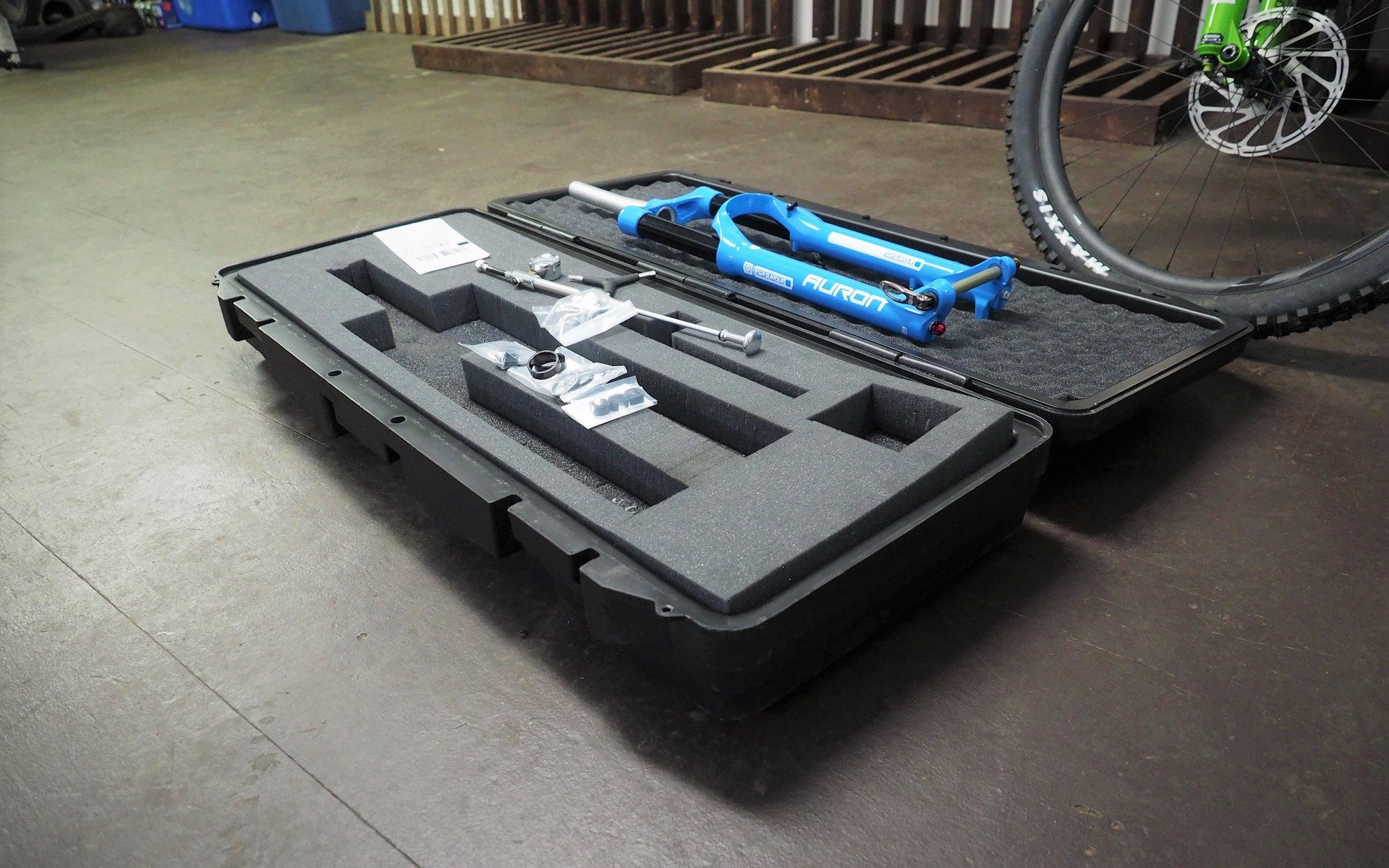 Demo To Your Door
Try it at Home - SR Suntour's Fork Demo Program
Selling Forks
We're in a great moment for suspension forks, but beyond the big two - or the big two and DVO now that they're featured massively on Giant and Liv Bicycles - it's tough to close the deal if customers never have the opportunity to push on a product in their local shop, never mind thrashing one on the trail. 
SR Suntour is trying to win customers one fork demo at a time. It's a great initiative that I'd like to see other manufacturers jump on. In the meantime, I took part in an SR Suntour DTYD (Demo To Your Door) so I could write about it first hand. 

We ship the fork right to your home after it has been tuned for your preferences and then you get three weeks of saddle time with some of the best suspension that is currently available" - SR Suntour
DTYD
The total cost of the Demo To Your Door program, with a 3-week demo period, is ZERO DOLLARS. Which is a bit insane. I think it would make sense to charge a nominal fee to cover setup, wear-and-tear, and etc. but Suntour disagrees. Pay the deposit of 100 USD, test the fork, and then send it back and have the deposit refunded. 

If you don't have the tools or time to swap a crown race and get the fork installed on your bike there will obviously be a cost to getting the fork installed and removed. I talked to a number of shops who all said they'd be more than happy to offer this service, and help dial in the basic suspension settings.

Obviously, they need to charge to cover their time, but the estimates I received back were all over the map so if you are going to pay someone to do the swap I'd suggest making the arrangement before ordering the demo. Riders who decide to purchase a fork after their demo can get one straight from SR Suntour but, if I may be so bold, your preferred shop can also bring one in for a competitive price and SR Suntour would be happy to work with them as well. 
The fork arrived with a return label already printed out and placed inside the case. I mounted the fork up, made sure everything was good, stuck it in the box, slapped the label on it and dropped it off at the closest UPS store. Done and done. When the fork lands at Suntour the deposit is refunded, or applied to a fresh new fork. 

After the three week time period, you simply remove the fork from your bike and ship it back. We even got you covered on the shipping!" - SR Suntour
Prior Art
After a ground-up rebuild at SuspensionWerx, including purchasing a new CSU* so I could compare different offsets, the 29" Durolux RC2 PCS fork I've been riding for months is running perfectly. Whether I'm running it at 140mm on my Marin or 170mm on the Kona I find it's quick and easy to dial in my settings. 
*I mention this because in addition to being massively robust and creak-free, the SR Suntour CSUs are downright affordable should a rider ever need to purchase one. 
That is to say, this is by no means intended to be a fork review but I do feel strongly that riders willing to give an Auron 35, Durolux, or RUX a few rides with the latest PCS dampers and the proper negative spring for their weight will be really impressed.

For a full recap on my Suntour experience please check out my review, as here I'm looking at the demo process rather than the fork itself.
Set Up
Within a couple business days of placing the DTYD order, a technician from SR Suntour makes contact to confirm there are no compatibility issues with the fork they're sending and to get all the setup details. It's in SR Suntour's best interest for everyone demoing their forks to have the best experience and I was impressed that the Auron came ready for me to ride straight out of the box. 
I arranged a demo bike from my friend Jaclyn at Essential Cycles and other than swapping non-split crown races it won't be surprising that the rest of the job is easily accomplished with a basic multi-tool. 
With the proper negative spring and a solid guess by SR in terms of volume spacers it's a matter of dialing in air pressure and damper settings. Much like RockShox forks, the damper settings are very consistent between the parking lot and the trail making it really easy to get it within 90% of perfect before leaving the asphalt. 
Other than potential issues with supply and demand - I'd say get-in before Suntour has to start charging a fee for the program - that's really all there is to it. I hope it's a raging success and that within a few years every manufacturer has a lending library so riders can test ride and then decide on one of the most expensive aftermarket purchases in mountain biking. 
For more information say hello to SR Suntour directly or place a DTYD order online.