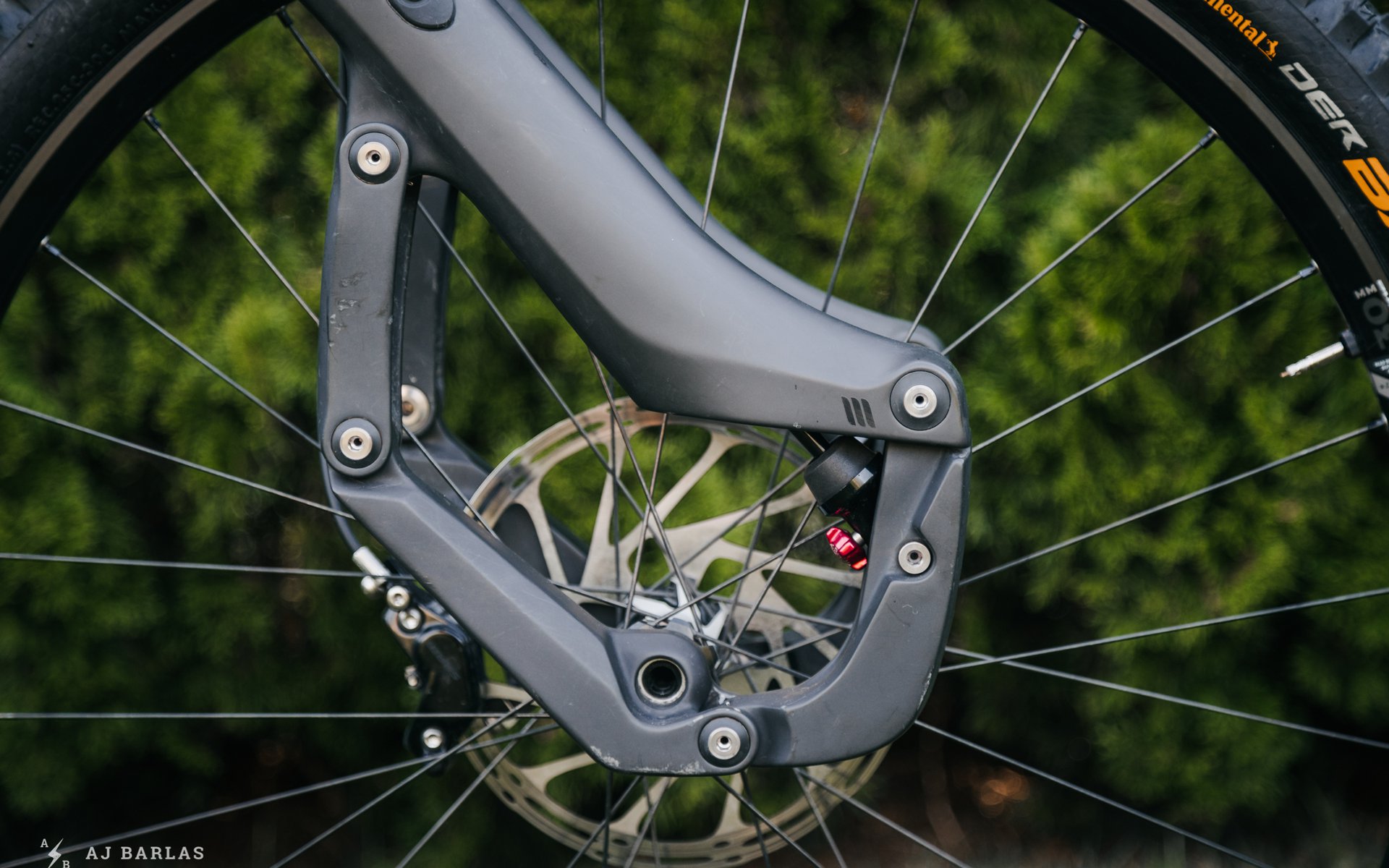 All the Weird and Wonderful in One for 2020
Trust Shout Multi-Link Suspension Fork
Trust released their first multi-link suspension fork little more than 12 months ago. Now they're unleashing a bigger beast on us. The Shout fork is a trailing multi-link design for 160–180mm all-mountain/enduro bikes and while it looks similar to the 130mm Message, there's more going on than simply increased travel.
Features:
Trailing Multi-Link Design
One-piece carbon construction w/ alloy pivots
Twin-tube through-shaft damper
178mm travel, suitable for 160–180mm travel for 29-inch and 27.5+ wheeled bikes and 160–170mm travel for 27.5-inch wheeled bikes
580mm axle-to-crown
180mm post mount brake and compatibility with up to 203mm brake rotors
Lifetime bearing warranty and crash replacement guarantee
Claimed weight of 2,170g
MSRP: 1,975 USD
Availability: September 16, 2019
Trust claims that the trailing multi-link design of the Shout lessens the feel of changes to the headangle and fixed offset. They say this makes it a suitable replacement for a wide range of telescopic axle-to-crown fork lengths. I haven't ridden the fork yet but goofing about on flat ground there were some noticeable differences in how it works. There's minimal movement from weight shifts or when pushing it against an immovable object like a fence.
As soon as the wheel encounters a hit toward the front and base, the linkages work their magic. This is thanks to the dynamic wheel path of the Trust forks. Rather than move up and down, the wheel moves back and up out of the way of obstacles the wheel encounters. Trust claims this allows the wheel to better follow trail contours, providing greater traction. The concept is similar to how rear suspension works, especially those with rearward wheel paths. Trust says this allows the wheel to better track over obstacles but it also means there's a leverage curve built into the suspension. I haven't been able to obtain details on this in time for publishing.
Trust says the dynamic wheel movement results in greater stability than a telescoping fork. The dynamic offset generated from the trailing multi-link design increases offset as the fork gets deeper into its travel. This results in increased stability when going ham on the trails, which is when stability up front is most important. Another claim is that the design isolates rider input at the handlebar.
The Shout has a one-piece, full carbon chassis, just like its smaller sibling which Trust says creates a stiff fork for precise handling. Inside the carbon chassis, there is an air spring in each leg. The damper, which includes externally adjustable rebound and low-speed compression when in the Mid or Open settings, is on the right. There's also a Firm mode that includes a high-speed blowoff, allowing it to move 20% into its travel for those odd hits while climbing. Trust recommends the Mid mode for flow type trails where jumps and berms dominate and the Open mode for all-out trail smashing in rough terrain.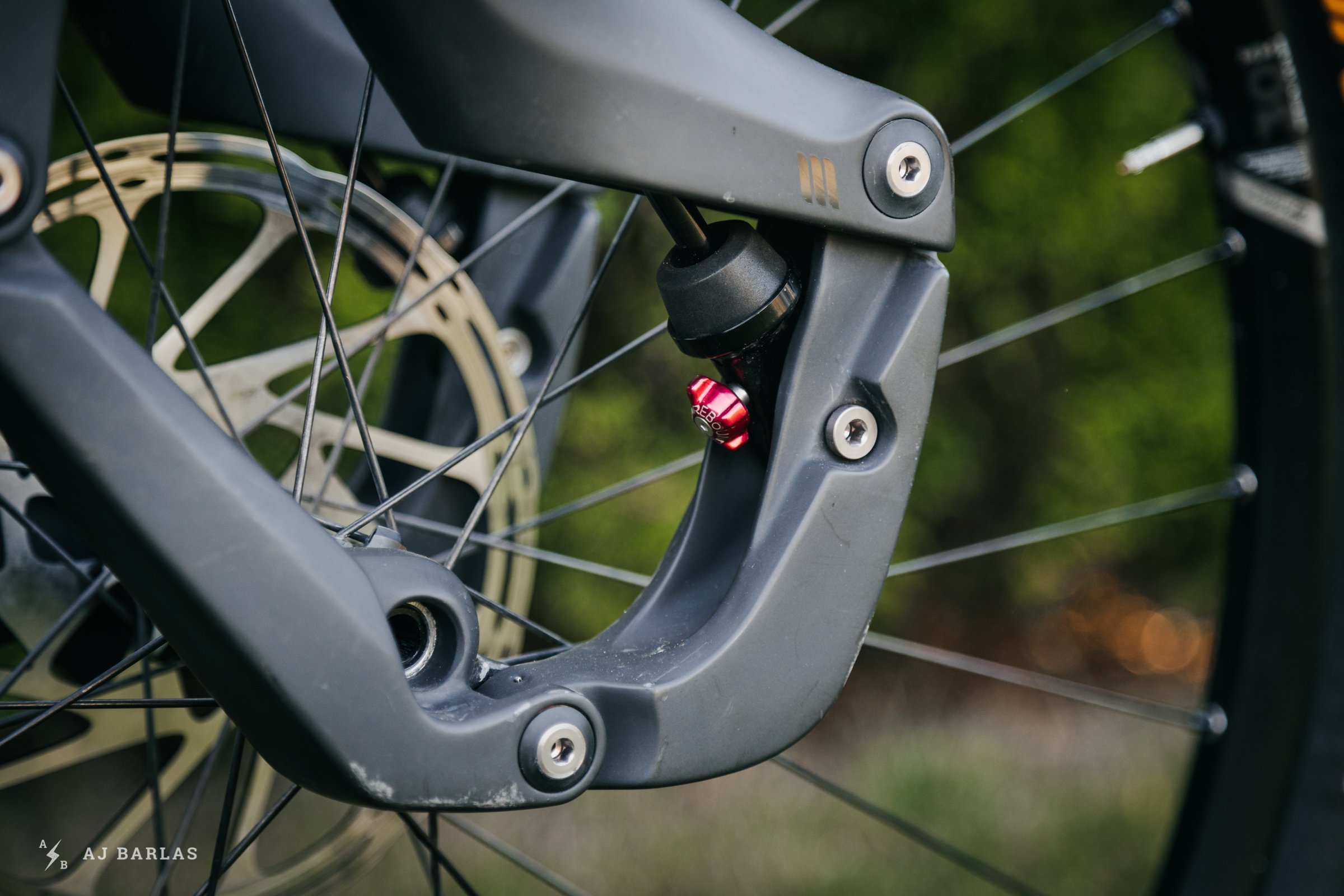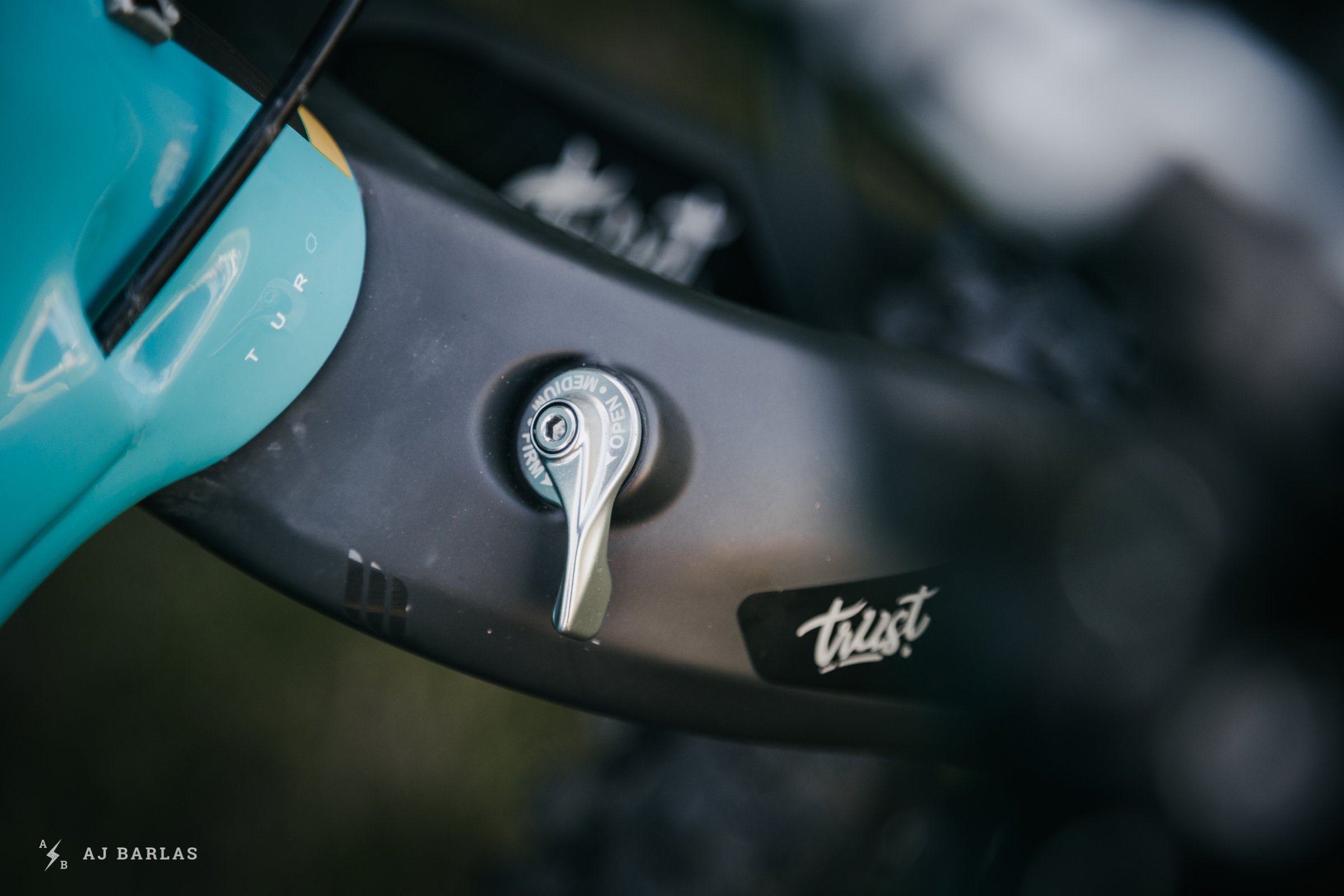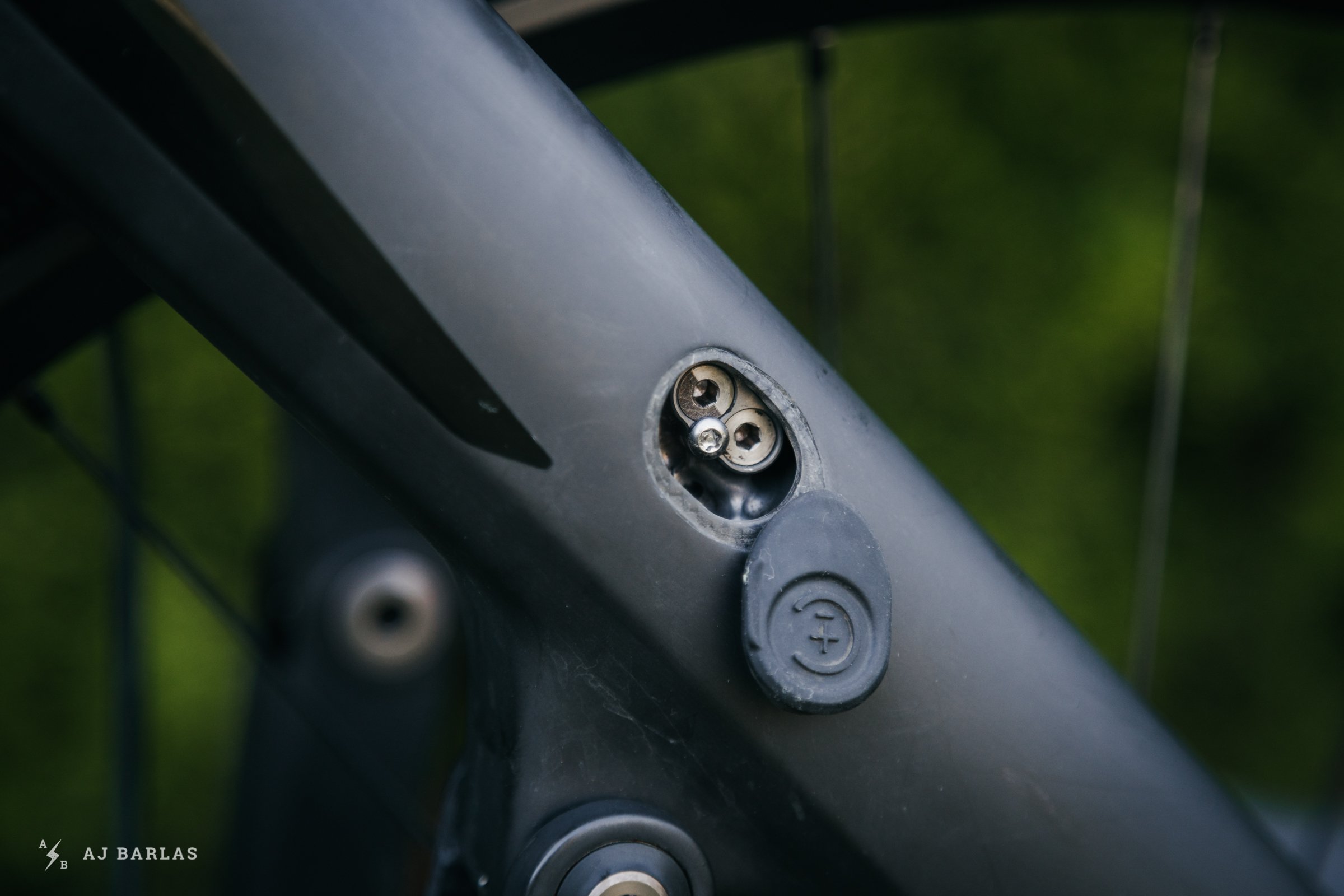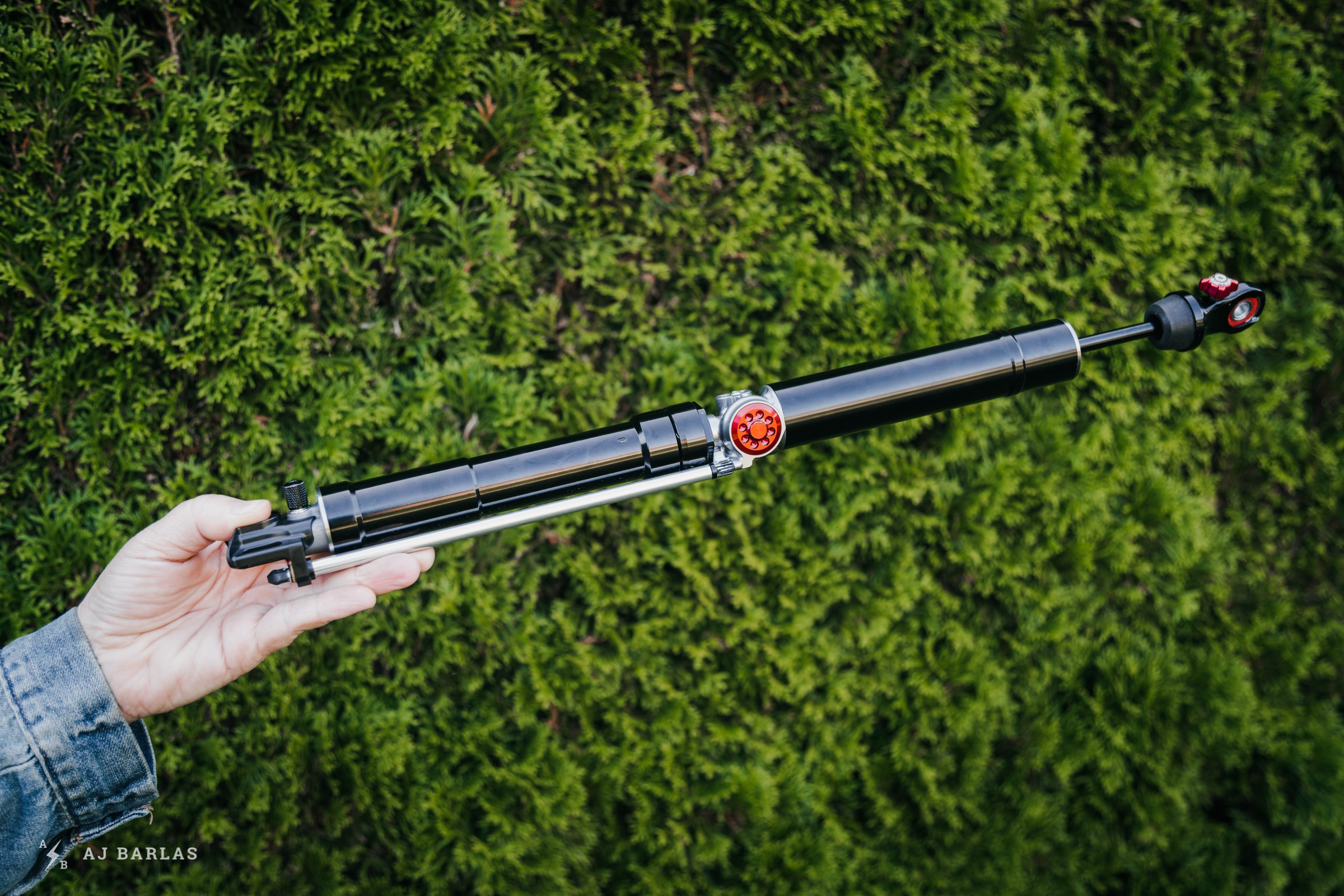 A difference between the Shout and the Message is the ability to adjust progression through the travel. Similar to other forks, the Shout does this with volume reducers. Up to five "Huck Pucks" can be added to tune the progression. These pucks can be easily added or removed by releasing the lower link and removing the air spring with two Allen keys.
The Trust Shout will be available to purchase September 16, 2019, for 1,975 USD. They claim that there's a 250-hour service interval – which is massive. There's also a lifetime warranty on the linkage bearings and they offer a lifetime crash replacement guarantee. We'll have one in for review soon and we'll report on every claim Trust has made.
More information on Trust Performance is available on their website.