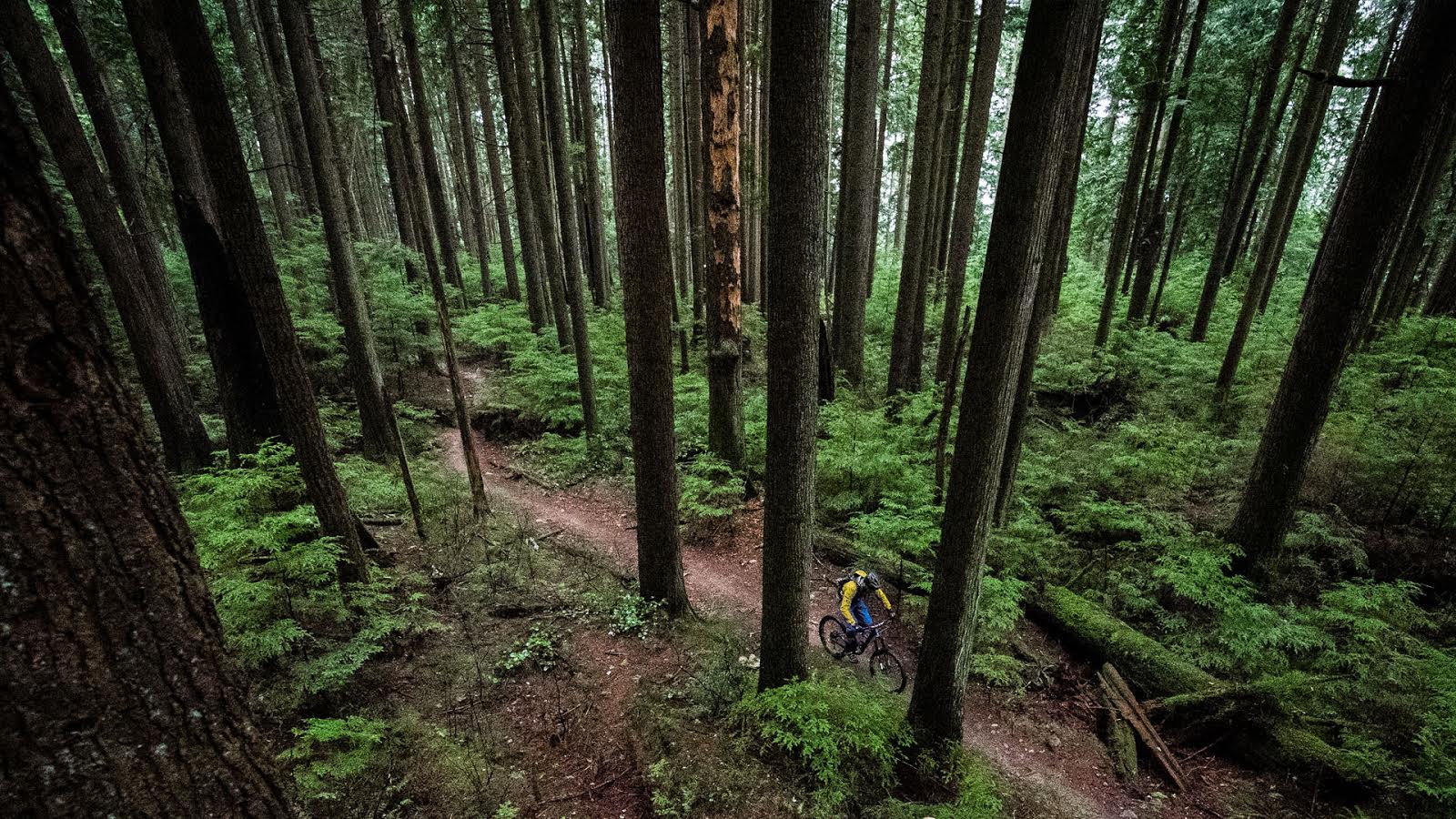 True Love?
I am turning 37 this year and I am a SINKY (Single Income, No Kids Yet). I've had various relationships over the past 12 years, some long term, but sadly none of them have lasted. My Dad is all over my arse to provide a grandchild, presumably to produce a son and heir (his words) even though my sister has already provided two. You'd think the pressure would be off due to that, but as she is my younger sister it is almost the inverse – being older I should have really beaten her to it.
As I look at myself and wonder why I can't hold down a relationship that lasts, I started by trying to find similarities in what was wrong or right in those relationships. It was at that point that I thought about consistencies within myself. It was then that I realized that one truly consistent thing through most of my adult life has been bikes. That led me to wonder: are bikes my true love?
I'll get to that but I started by looking at how I got into mountain biking. Growing up in the UK I was obviously thrown into the world of soccer playing at school. I was a bigger kid when I was younger so I was an obvious choice to play in goal or in defense. I was never an outstanding soccer player but I did enjoy being part of the team. At the same time I was riding my bike as it allowed me the ability to get around to visit my friends, explore and basically have some freedom. I remember saving up to get a new bike, a second hand Puch road bike, drop bars, down tube shifters… the whole lot.
Within the first week of owning it I needed a new fork after an interaction with a BMX. Around the same time my friend Dave showed me a mountain bike magazine and a lightbulb went on in my head. A bike that could stand up to being hit by a BMX! Well that and something that wouldn't immediately get a puncture as soon as I hit the gravel road that went down to the local woods. So at the ripe age of 14, after years of beating on my Puch road bike, I finally got a mountain bike for Christmas. It was an Apollo beast boasting a green and purple two tone paint job. It even had a triple triangle like the GT's I had seen in the magazines. Little did I know that this bike would also give me something else… an identity.
As I alluded to above, I didn't really excel at any sport. I wasn't Jon the soccer player that scored lots of goals, I wasn't Jon the try scoring rugby player… but here was a new sport that very few of my school friends did that I could make mine. I was Jon the mountain biker.
When I hit 16 I went on my first summer mountain bike vacation. My friend Dave and I were dropped off at a Youth Hostel in North Wales, nestled at the base of Snowdon, one of the larger mountains in the UK. We explored the area on our mountain bikes for a long weekend, even making the summit of Snowdon to see the sunset. That adventure was the start of something and for the past 20 years I have taken some sort of mountain bike trip pretty much every summer.
The annual trips summers trips have taken me to some amazing places. We spent lots of time exploring North Wales in my years at University. Then once I moved to Vancouver the road trips started; Kamloops, Nelson, Rossland, Mount St Helens, Crested Butte, Sedona, Moab, Fruita, Whitehorse, Cumberland, Tahoe…. and very soon I will add Australia and New Zealand to that list. All amazing places to ride and riding them has given me access some amazing views and terrain that I may not have otherwise seen.
Then there are the friendships. I've met some great people and forged life long friendships through mountain biking. Of all the people that I went to high school with, I still stay in touch with my friend Dave. Anyone else from that era is just a Facebook acquaintance. You can't beat going on some epics rides for forging strong friendships and all my good friends from University were riders and part of a crew that rode twice a week and raced as part of the University team. Some of my fondest memories from University are where we traveled to races on the weekends and my proudest moment was our team winning third overall at the student championships one year.
In the past few years I've even expanded to doing a little road riding and cyclocross. Even these bikes have given me some landmark moments, particularly when achieving a big goal with my riding buddies such as nailing a century and blowing our time goal out of the water.
After compromising my ability to ride as much as I wanted about 5 years ago I noticed a dip in both my mental and physical health. I hit 215lbs (now 185), I was short tempered and snappy. I won't let that happen again. I lost who I was and I certainly wasn't who I wanted to be. Lots has already been said and written about how getting out for a ride is good for your mental and physical health so I wont repeat it here, but after those dry years it was very apparent that I needed to be able to have time to ride in my life. I have friends that will attest to this.
So back to the question… is mountain biking my true love? As sad as it sounds it might well be. You just have to look at everything that mountain bikes have given me and allowed me to do, it's hard to argue that my life probably wouldn't be as rich without bikes in my life.
So here is my suggestion for the NSMB powers that be on Valentines Day…. please add a dating section to the NSMB board so us bike obsessed might have a chance to meet. It is obvious that I need to find someone that understands how important bikes are to who I am.
---
If you agree with Jon, raise your hand…