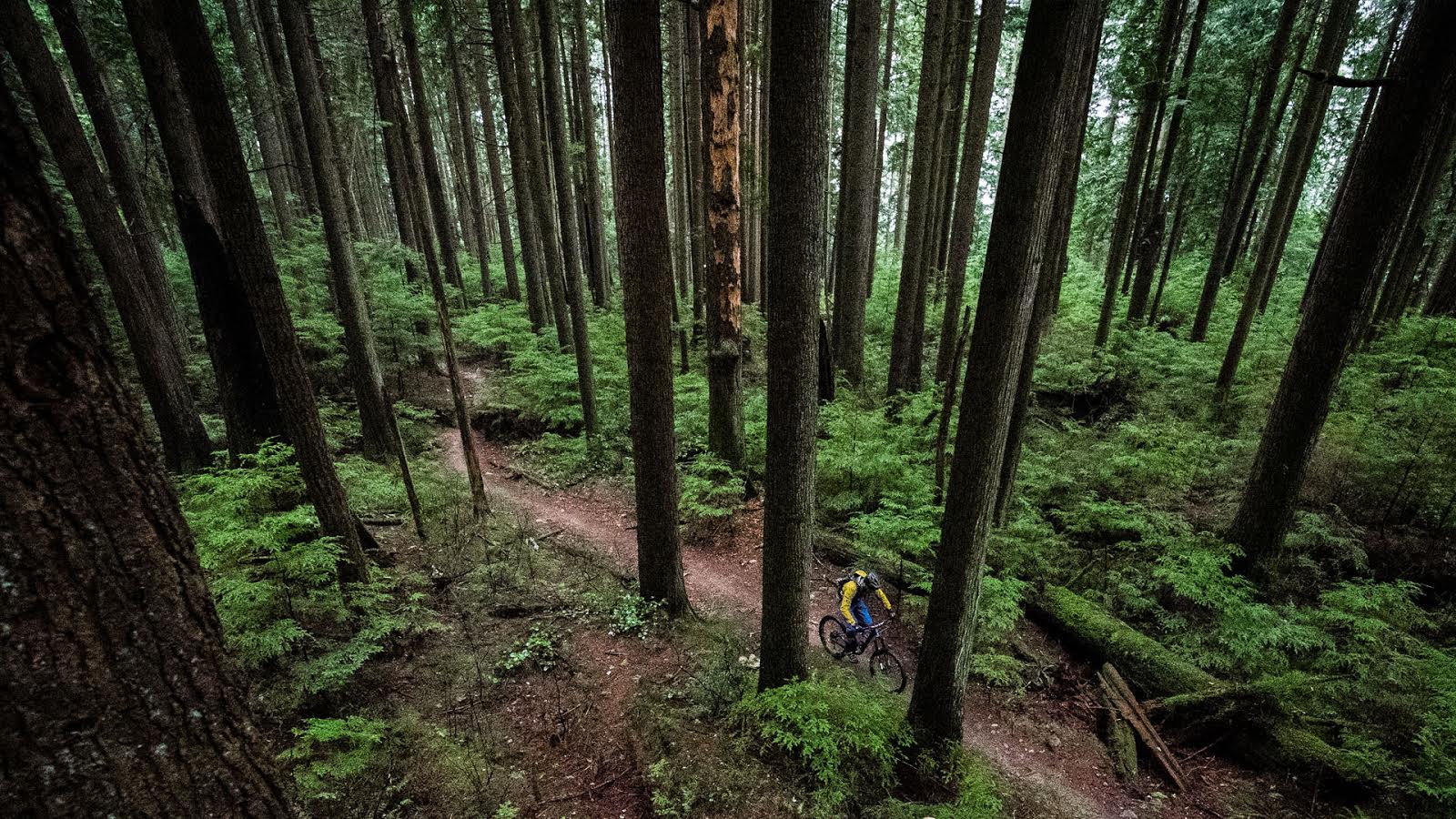 Troy Lee Raid Knees – Reviewed
Most mountain bikers have decided that, aside from a helmet, knee protection is all we need. Our boniest protrusions take the brunt of many impacts and they are often in harm's way even when we don't fall. Sometimes when things are tight and janky I use my knee to prop or brace against a tree or rock or to graze intentionally for some balance on the way by. I ride without knee protection so rarely that I tend to do this with bare knees as well – making guards pretty much mandatory.
There is probably an easy way to tell left from right, but these are similar enough to make it not matter for me. I just pull them without trying to figure it out. Photo – Dave Smith
For many of us, knee protection is essential but it can be a pain. Pads often rub while pedalling or slide down while descending. If the fit is bad or they are overly bulky, knee armour can restrict movement. Finding a pair that doesn't rub and chafe when you are turning the cranks is rare, and these often provide minimal protection. Solid protection and chafe-free pedalling is the Holy Grail. All these factors conspire to make finding the right knees for your body and your riding style a non-trivial task.
Troy Lee Raid Guards are fat bike compatible and winter approved. Photo: Dave Smith.
Like many modern protection products, Troy Lee Designs Raid knees use D3O material over the kneecap. In their own words, "D3O uses unique patented and proprietary technologies to make rate-sensitive, soft, flexible materials with high shock absorbing properties." In short, the material is soft in use but it stiffens once a force is applied. The video below shows how it all works.

Protection extends above the knee and on the inner and outer surfaces with 5 supplemental foam pads.  The back material is one seamless mesh panel with Troy Lee's "Fit Lock" calf band designed to prevent slippage. This area is covered in what seems to be vinyl material that restricts elasticity to this area with the goal of holding the guards in place above your calf. A silicone gripper band inside the upper cuff supplements this task.
The D3O insert provides generous coverage and it seems to be articulated for ease of movement. These guards are comfortable when my knees are bent or when I'm standing up straight.
The guards are marked as right and left but they are symmetrical enough that I have never noticed which is which. The pair I have been testing are also devoid of markings so I'd be guessing anyway. Likely not completely devoid but I haven't noticed them and I've felt little need to search. Feel free to point out the obvious signs I have been missing.
Anti slippage system; the red stripe across the back sits just above the calf muscle and this material reduces elasticity to hold the guards up. The silicone lettering adheres gently to your skin even when wet, boosting the gravity defying property.
Riding on the North Shore almost always begins with a climb, and I tend to wear my Raid Guards around my calves for this portion of the ride. Or at least the first climb. Once at the top they slide into place easily and I never readjust the single velcro strap above the knee. Lately with the cold weather, if I have been on a ride with multiple climbs I have pulled the guards up after the first climb and then left them in place for subsequent ascents.
Troy Lee Raid Knees In Use
I'm not hard on most mountain bike products but knee pads are an exception. I probably yank them too hard when I pull them up for the descent and until recently I hadn't figured out that turning them front to back makes it much easier to pull them over my ankles and heels. A humbling discovery that I should have made years ago. As a result I have a graveyard of knees with split seams and torn cuffs. After almost a year of use, the TLD Raid Guards are intact; no split seams and nary a thread out of place.
Fully compatible with warm weather use as seen here in Ashland Oregon last April. Photo – Dave Smith
I've tried hard caps, D3O and similar products, lightweight XC sleeves and burlier models aimed at gravity riding. I've had problems with almost all of them. I either end rides rubbed raw or, even with straps pulled tight, the guards slip down at inopportune moments. Or they just disintegrate.
Protection on the inner and outer knee helps keep you safe from bike contact and foreign objects alike. The D3O material seems to have stiffened some over time but not so the pads have become uncomfortable.
The Raid pads have had none of these problems. They stay in place without the straps cranked like a touriquet, I can pedal for a good long time without sustaining open abrasions and the protection does the job admirably. The deep knee pocket molds perfectly to my anatomy and the protection has always been adequate. I landed on my knees today after going over the bars and ended up with a Charlie horse, but I felt nothing on my patellas.
After almost a year of consistent use, the TLD Raid knees have no tears or split seams. There is a small hole in the back mesh panel that I can't explain but it isn't spreading. Even the graphics have stood up incredibly well. I wear the medium size (M/Lg) and it's perfect for my long skinny legs. Photo – Dave Smith
These guards have proven to be durable and comfortable even after months of use. In short, the Troy Lee Raid Guards are the best knee protection I have ever worn. At US$115 they are not cheap but the durability has also outstripped anything I have used before, ramping the value significantly.
For more on the Raid Knee Guards from TLD click here..
---
What do you look for in knee protection?