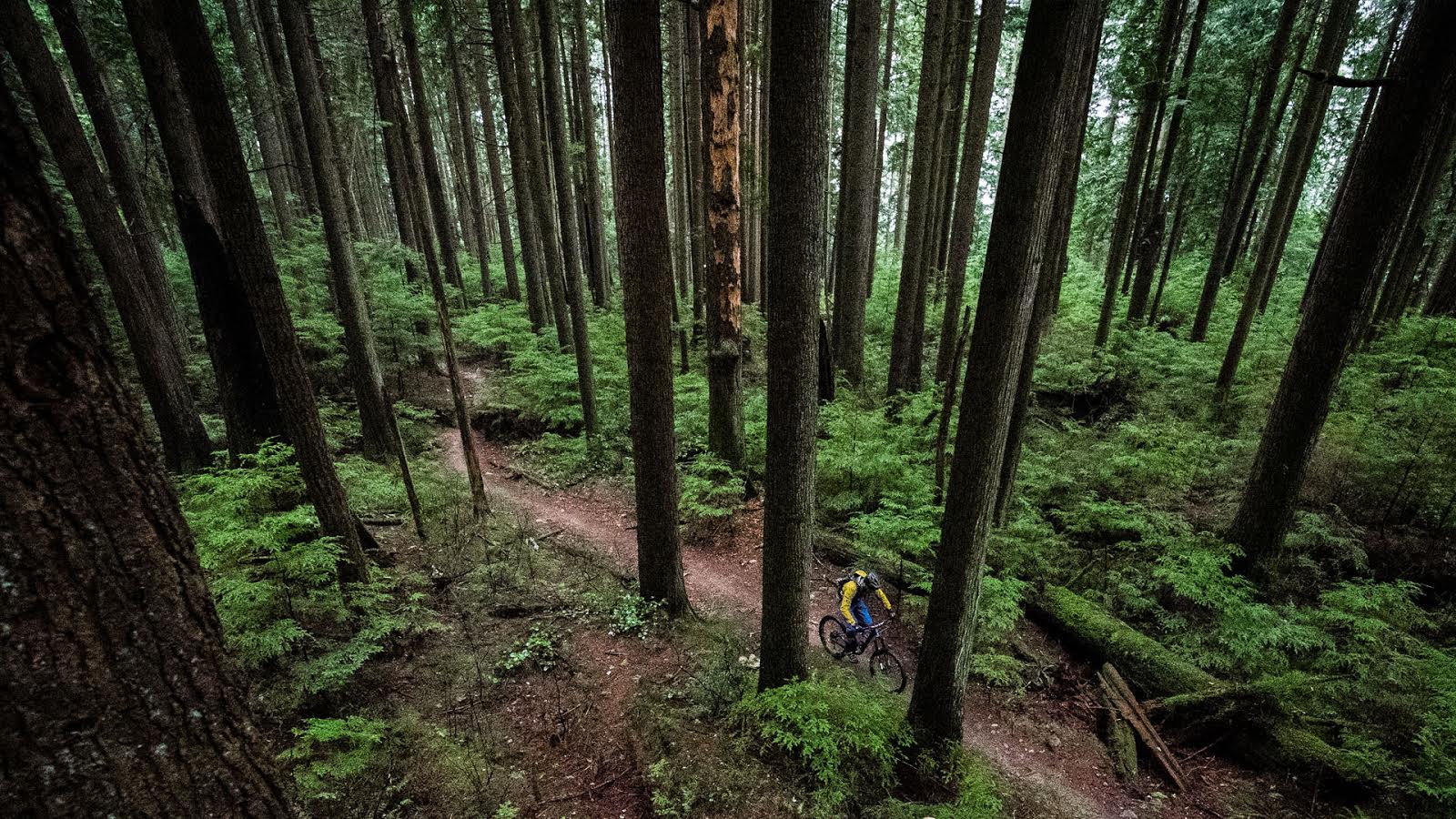 Troy Lee D3 2014
I'm not the type of guy to buy the latest and greatest. I'll wait for whatever I want to get blown out at the end of the season, or for the technology to trickle down. This tendency was completely ignored when the Troy Lee D3 first came out. I went in to a shop to try on a D2 as I figured I'd be able to get one for a good price, but ended up with a D3 on my head that I didn't want to take off.
The reason I had such a good first impression with the D3 was the fit. The size large sits comfortably on my head without moving around. The chinguard is in a good spot as well: not too close, not too far, and it doesn't impede my vision. I had been in between sizes with the D2 helmets, but I was able to find my size in the six options from XS to XXL offered for the D3. The overall fit was superior to the helmet I was using at the time and lead to me forking over my hard earned cash.
There were a number of perks that came after deciding to buy a D3. The first one being the different styles and colours to choose from. No other helmet manufacturer puts as much energy into aesthetics. The second is that Troy Lee Designs sells the D3 in a durable helmet bag that can function for more than just toting a helmet. Thirdly, the Troy Lee Designs D3 worked with my goggles. This last fact may not be true for everyone, but my Oakley Crowbar goggles sit properly on my face with the helmet on. A bonus is that there is room for your goggles to sit below the visor when they aren't covering your eyes.
After owning the D3 helmet for a couple years I was able to identify a few more things that made it well worth the purchase. Most notably, titanium hardware meant the helmet didn't rust out after a couple seasons on a sweaty head. In addition the liner is completely removable and washable, which means my sweaty 2 year old helmet didn't always smell like one. Velcro and interference fits make for very little that can go wrong when putting the liner back in.
All the sweat can't be blamed on the D3. It is a hot helmet when the user isn't moving, but cools down once things are in motion. I never felt the wind blow through the vents, but I do notice my head cools down significantly once I get pointed downhill.
Lasting two seasons without needing to be replaced due to crashes also impressed me. This was may have been related to low intensity impacts, but some of the credit may be attributed to the Dual Density Shock Pad System used in the D3. This system is meant to absorb smaller impacts and essentially lengthen the life of the single impact absorbing EPS liner.
I did eventually crack my first D3 after some big hits to the head, which lead to my bright orange replacement on display here. I was impressed that I haven't needed to use the provided replacement visor with either helmet though.
The fit, features, and durability of the D3 make it a helmet I'm willing to pay for. However, I do have friends that completely avoid the D3 due to the price. The carbon D3 model shown here retails for $450 USD, and the composite model comes in at $395 USD. D-ring chin strap fasteners can be a turn off for some riders as well. For those that do get along with the D3's fit, fastening system, and price will really appreciate Troy Lee Design's well thought out and feature loaded full face helmet.
The Troy Lee Designs D3 helmet, with all its attention to detail, comes in at $450 USD for the carbon model shown here, and $395 USD for the composite model.
---
Could you be seduced by great fit the way Garrett was? Or do pretty colours make you reach for your wallet?