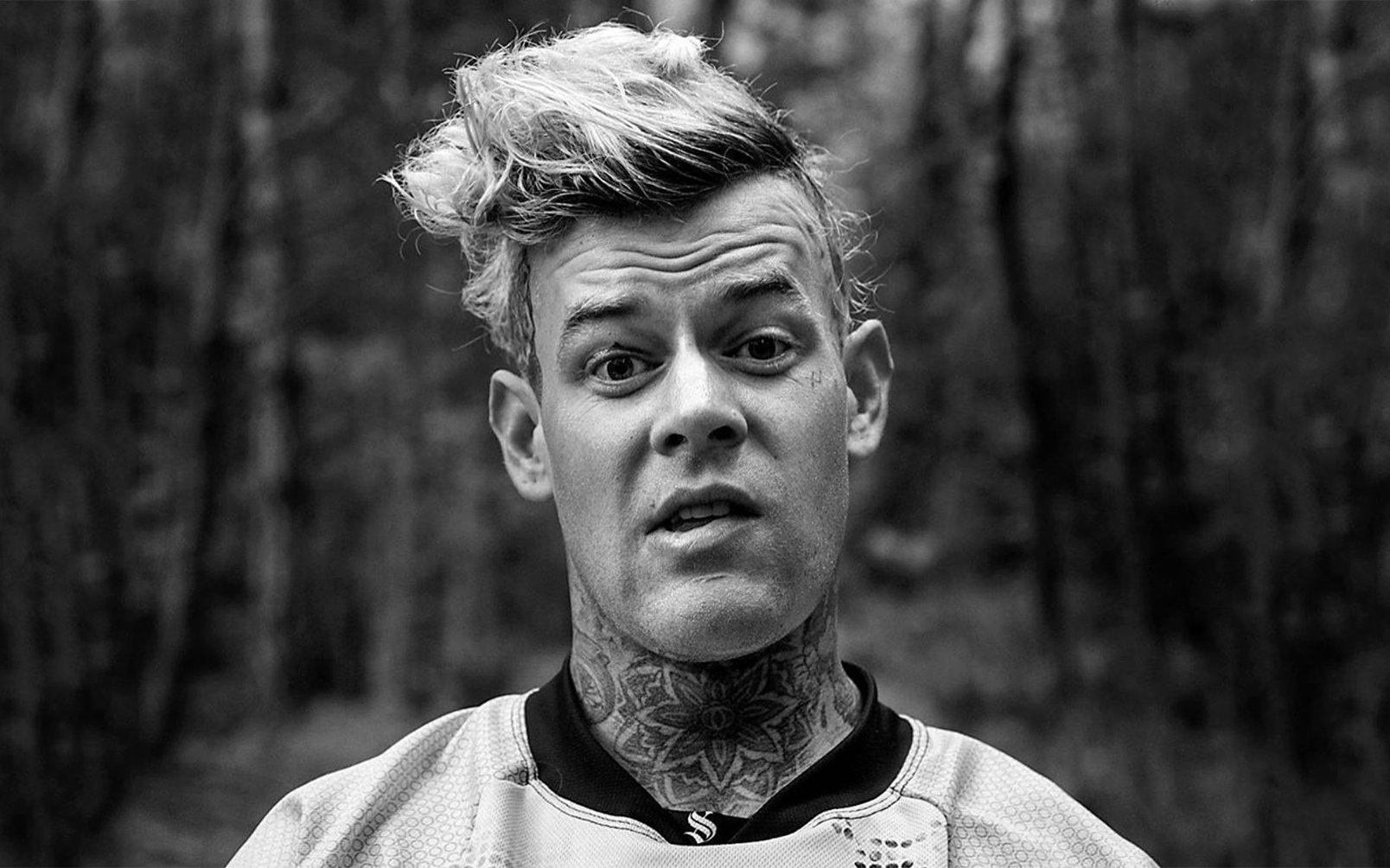 #longliveJordie
Tributes to Jordie Lunn
I learned something telling about Jordie Lunn's life last night at the Chasing the Yeti premiere talking to Darren Berrecloth. Most of us realize that anything we see on video appears vastly tamer than it is for the person behind the bars. I'm not talking about 5 or 10 percent more difficult in person, but an order of magnitude.
Despite this we believe our eyes, and evaluate our heroes with an unreasonable emphasis on flat screen-perceptions that are based on personal experience, which often has no relationship whatsoever to the moves we see our heroes are pull. Jordie is one of the few who pushed it far enough to break through those second hand visual limitations.
He wasn't interested in what you'd already seen. The first man to pull an inverted 7 on a mountain bike (360 backflip - if you will), learned that pushing the envelope inspired riders of all stripes, and his Rough As Fuck video series was the fully formed expression of of that. The segments left riders uninversally gobsmacked.
Watching video and, even more so, seeing stills, gave me a significant appreciation for how mind-blowing Jordie's iconic ride down the tree must have been. But Berrecloth put it in perspective.
"The Claw" told me that he called Jordie after he saw photos of the tree stunt, and tried to talk him out of attempting it. "Doing a gap or a step down is one thing. You could break a leg or something, but this was different." Berrecloth knew instinctively that a misstep could mean death, and he said as much to Jordie.
There was no dissuading him of course, and Jordie dropped it and rode away smiling, and without injury, if you don't count testicular lacerations.
If Darren Berrecloth tells you something is too dangerous, in a situation he hadn't found himself in before, and you are able to press on regardless, you deserve a medal. Or maybe incarceration.
I'll pick the hardware for Jordie.
Jordie, who sadly left us on October 9th riding his bike in Mexico, was a much-loved character. After seeing the tributes of those closest to him, it seemed the best way to remember him was through their eyes.
Some common themes emerge. Every one of Jordie's friends remember his humour, his sweet character and his ability to make everything fun. He touched many lives and managed to live more in his 36 years than most do in 100.
The word gets tossed around a lot, but the man was a mother-fucking legend. Here's what those closest to him had to say about his life and his passing.