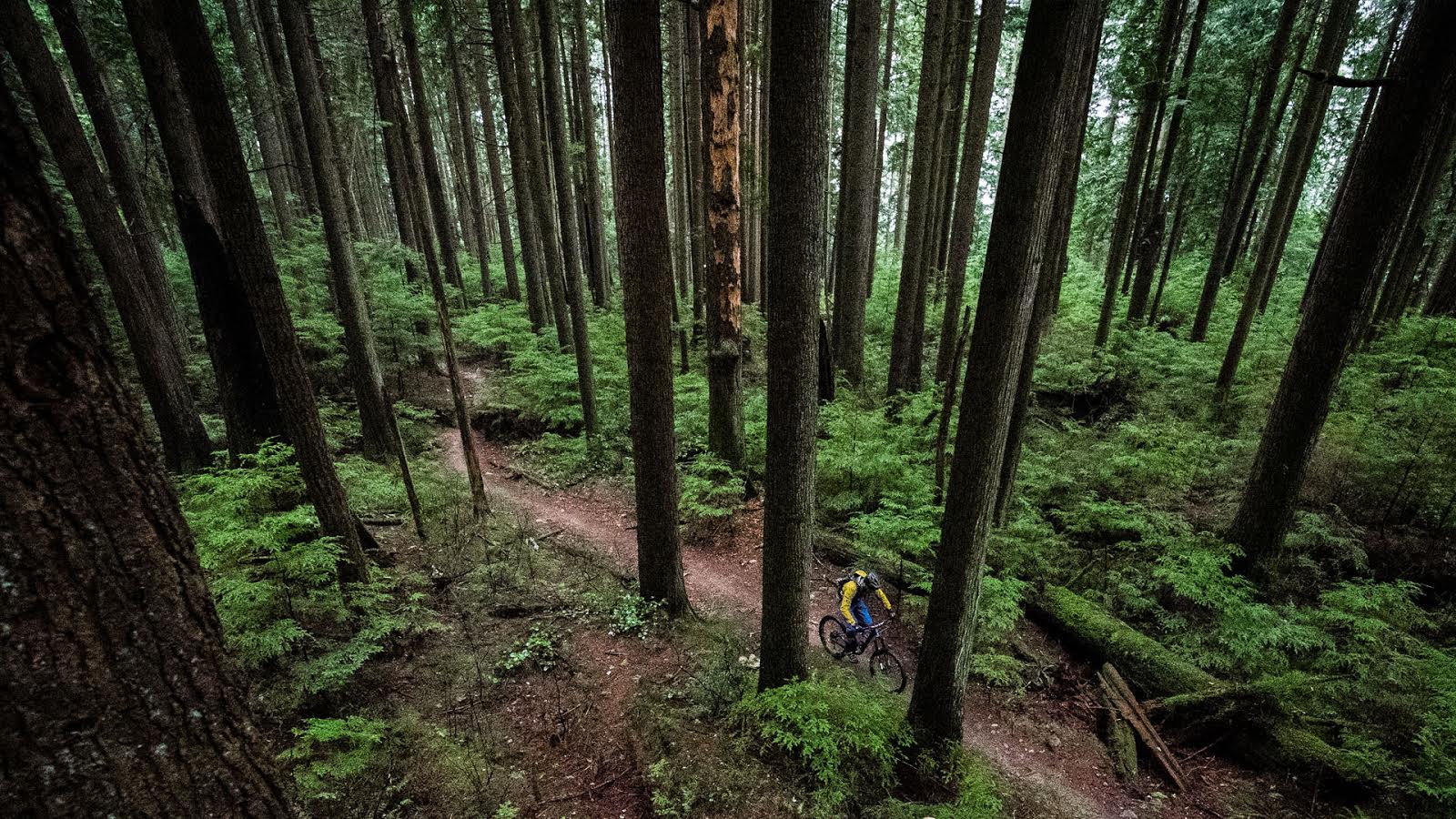 Trek's Limited Edition 2014 C3 Project Bikes
While pro slopestyle and freeride bikes are very much a niche market, there is a contingent of riders who want to ride the same bikes the pros do. It's not uncommon for companies to develop and produce one-off frames for their athletes, which Trek has been doing with their team for the past decade.
However, along with this one-off practice comes a complaint from consumers who see these athlete-only bikes as a kick in the pants. Having all their C3 team riders and the media in one place for Crankworx, Trek launched a new program today: Race Shop Limited. The new program will see limited runs of four frames produced in Fall 2013 and Spring 2014.
---
2014 Trek Ticket S
The first Race Shop Limited bike to see production will be the Ticket S, a 100mm slopestyle frame in black on black. A long way from its roots as a chopped up Session 77 in 2004, the Ticket S has a 400mm chainstay and all the features of Trek's other full suspension bikes: ABP concentric rear pivot; Mino Link adjustable geometry; 142×12 rear end, tapered head tube… the list goes on. The Ticket S will be available in a limited run of 125 units in November 2013 and will go for $1500 frame only.
Rider Limited Editions
Along with the all black version, Trek plans to produce limited numbers of athlete signature models. First up will be Ryan Howard's stars and stripes theme Ticket S, with a bit of Evel Knievel flair and that patriotic feel. Painted by the same people who take care of coatings in Trek's Project One custom paint program, the Rider Limited Editions will be painted in Trek's Waterloo Wisconsin facility. 50 of these frames will be available in Spring 2014 for the same price of $1500.
2014 Trek Session Park
It's no surprise that Brandon Semenuk and Brett Rheeder have been riding modified version's of Trek's successful DH race platform for big mountain contests like Rampage and Chatel. The Session Park sees its rear end shortened to 420mm (from 440) and a more progressive suspension curve.
With an 8.5×2.5 shock in place of the standard Session's 8.75×2.75, the Session Park has 190mm of rear travel. Semenuk mentioned that he has also lowered his Boxxer by 10mm. The Session Park will be available in spring 2014, only in full carbon, with 50 units being produced at an MSRP of $4500.
2014 Trek Ticket DJ
Last but not least, the Ticket DJ hardtail is being re-introduced in the same black on black colour scheme as the Ticket S. With a 142×12 rear end and sliding dropouts, the Ticket DJ will likely sell out quickly. 100 units available Spring 2014 for $700.
---
Are you part of the niche market for slope and freeride bikes, or are you going for longer stays?