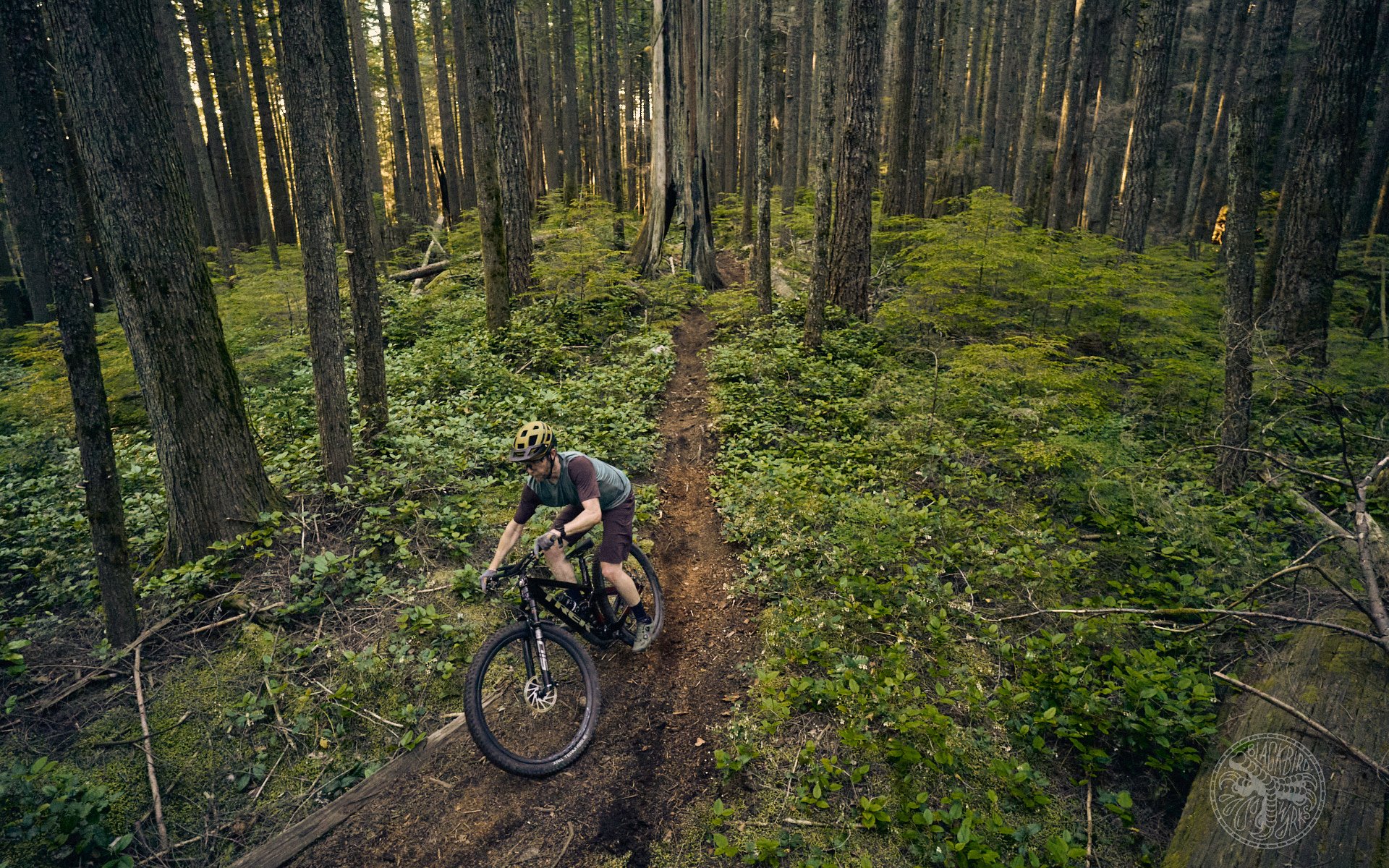 Review
Trek Top Fuel Review
Editor's note - Cooper's Trek Top Fuel review starts just a few paragraphs down. Before getting to that that, Cooper wanted to highlight a few notes about sustainability, high end mountain bikes, and how we use them. This is an SEO nightmare but a great way to put you in a certain frame of mind.
'ESG' – Environmental, Social, and Governance - isn't a term you hear very often in the mountain bike world, at least not at the consumer level. But as these non-financial factors have rapidly become more and more relevant to investors and consumers, it shouldn't be a big surprise to see the first major Sustainability Report in cycling to come out of one of the biggest brands – Trek. It's worth noting this is a Scope 3 report, meaning the most comprehensive, and we should be giving them a bit of kudos for putting this data out there. Some of the numbers don't make great publicity, like 300,000 metric tonnes of CO2e/year produced by the company, but I'm a proponent of the idea that transparency can lead to accountability. I'm happy to see other cycling brands starting to follow suit, researching and publishing data around emissions.
Uncle Dave originally took a look at Trek's report here – and there were a few key takeaways.
Trek sells a lot of bikes. No, really. A lot. More than you're thinking, and not the bikes you're thinking of – 'low end' hardtails and the like outsell high end bikes by enormous margins.
Carbon fiber frames create a lot more CO2 emissions. And, shocker, e-bike production releases even more. Carbon wheels are also bad.
The rest of the bike is less relevant. Or at least, the delta between high and low end, rigid vs suspension, etc., is small potatoes stuff.
I want to drill down a bit beyond Dave's coverage, not on the nuances of the bikes themselves, but into a couple of Trek's '10 areas of focus to reduce our footprint'.
4) Establish and Protect New Trails
10) Shift Cycling Mode Share
Trek estimates that riding instead of driving for 430 miles (690 kilometres) saves roughly the same amount of CO2e that it took to make your bike*. However, if your initial thought is, "Awesome, I ride way more than 430 miles a year," be careful. Driving your Tacoma to the trailhead and riding 430 miles does not count. It needs to be a mode shift – you need to be riding miles you were previously driving. You need to be riding those 430 miles to the trailhead, where hopefully Trek has helped improve your local trail network through point four above, and then riding to the brewery. Or, you could be pedaling up the hill instead of shuttling.
This brings us full circle to the Trek Top Fuel 9.9 XX1 AXS. Carbon fiber frame, carbon fiber wheels, ridiculous carbon fiber handlebar, the whole works.
*based on a vehicle getting 22 miles per gallon
Back to the Trek Top Fuel Review
I did a First Look at the Top Fuel here, covering all the changes from the previous Top Fuel, model range options, spec, geometry and hopefully most of the boring nuts and bolts questions you might have. The short version is it's a 120mm bike Trek says is built for 60/40 uphill/downhill and retails for an eyewatering 13,974 CAD. My question now is, "Would I ride this bike the 10-mile round trip to the trails 43 times?" Riding anywhere on a MaxxGrip DD shod enduro bike is a slog – transitioning tarmac on the new breed of downduroshorecountry bikes is not.
I suspect many NSMB readers are like me – the real joy of most rides is the descending. So what we're really seeking to answer is whether or not the Trek Top Fuel has made so many compromises in the way of efficiency and pedaling prowess you'll chuck your Megatower in the back of your Unimog and drive to the trails instead of pedaling this over. Also, according to the comments section on my First Look piece, we'll cover how it compares to the Transition Spur which I first wrote about here, and compared to the Santa Cruz Tallboy IV here.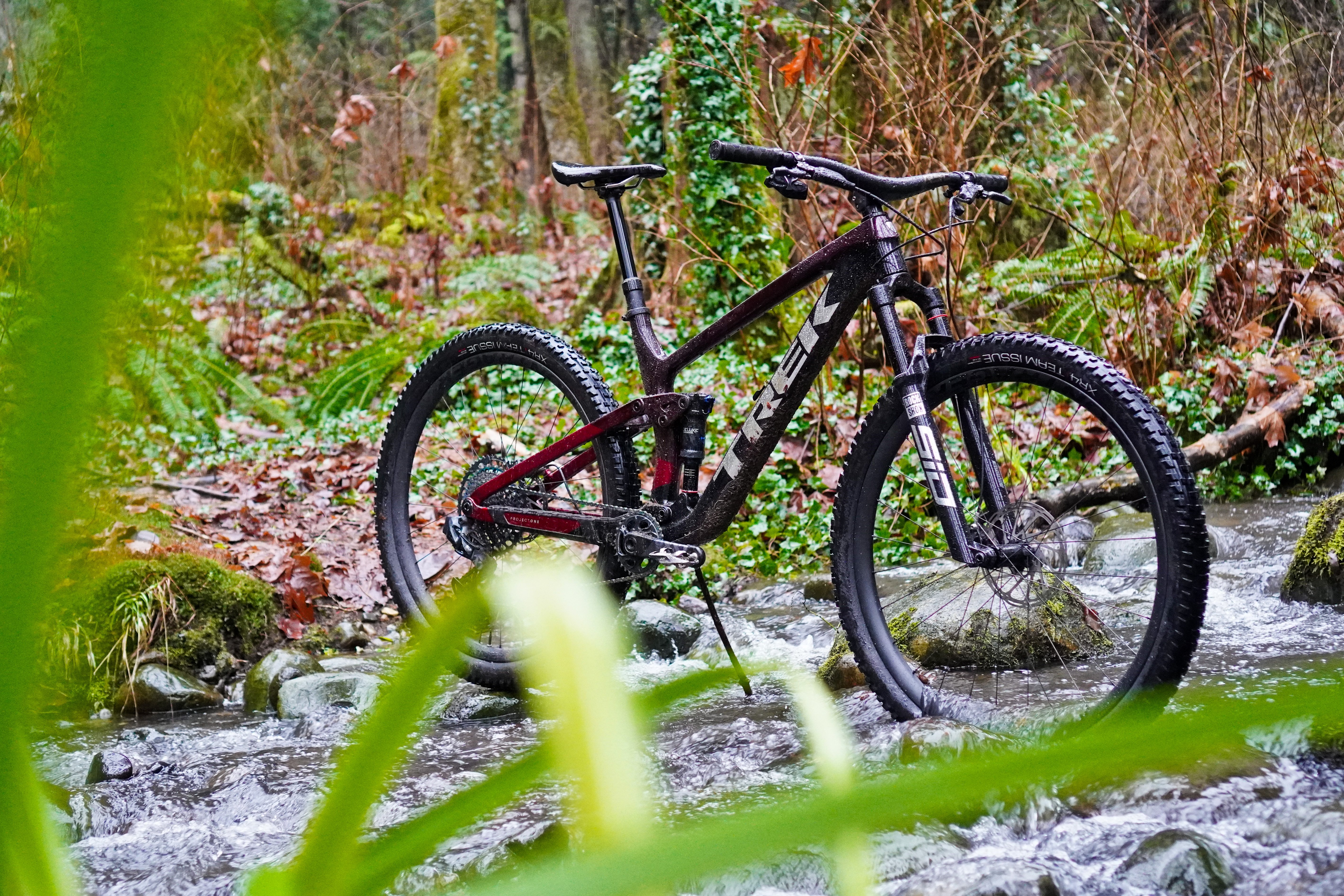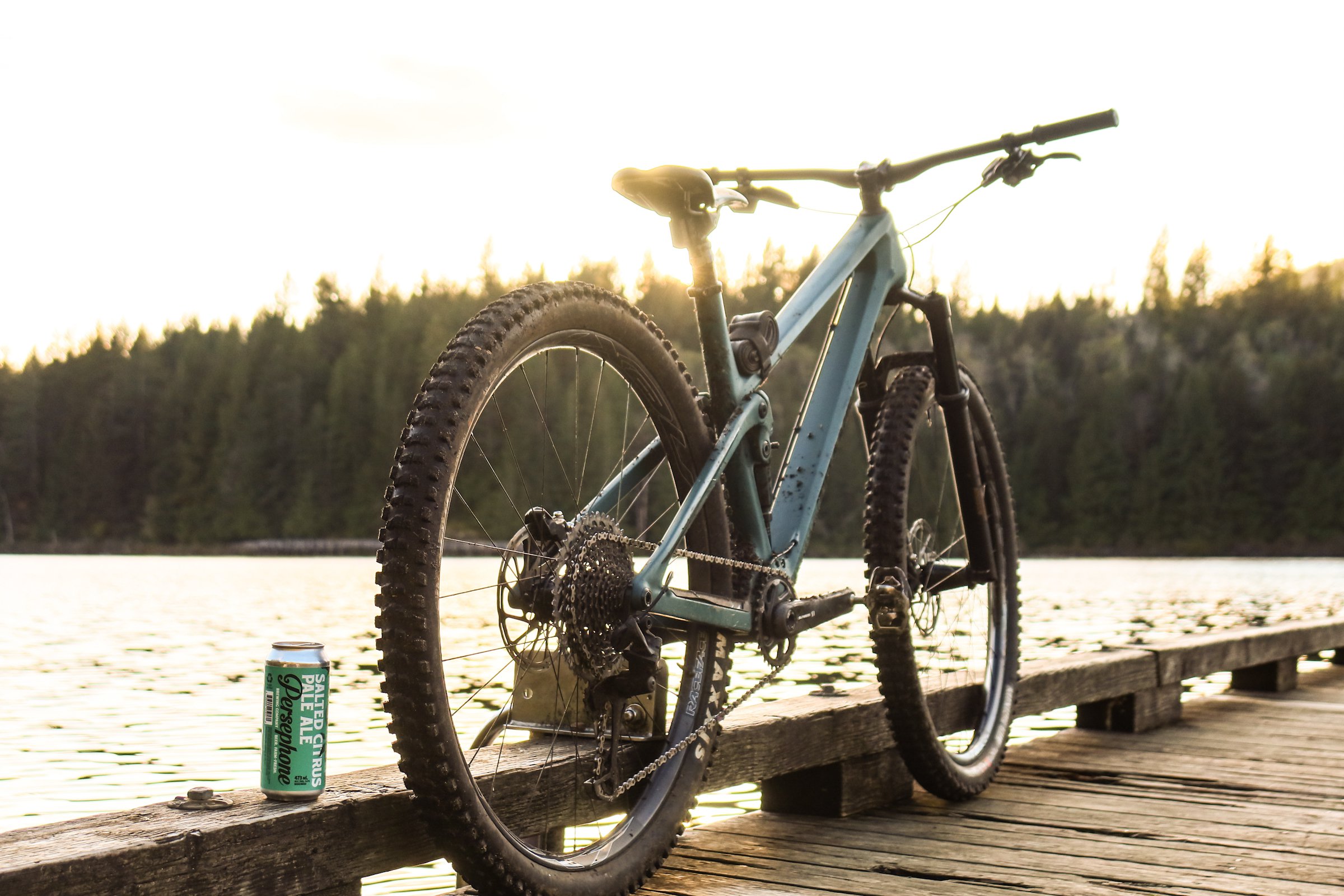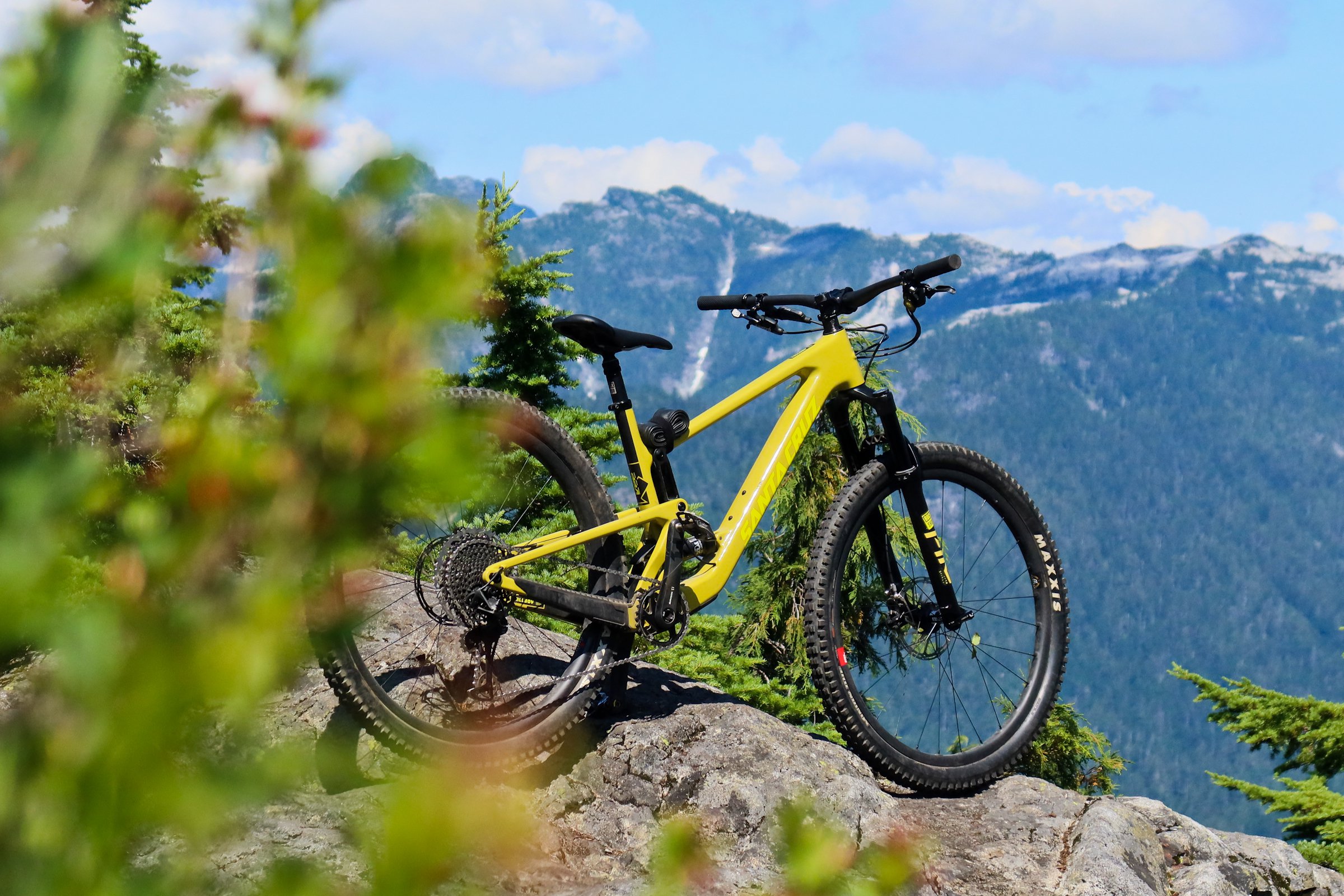 Riding the Top Fuel
As you'd expect, the Top Fuel is an efficient climber, and rewards punchy efforts and sit-and-spin periods equally well. The suspension remains active, but in a way where I only rarely used the climb switch and enjoyed the comfort and traction instead. The relatively slack head tube angle (66 degrees) is somewhat offset by a low front end keeping most front end wander in check and making quick work of slow tight corners and technical sections. It's no Canyon Lux, which I stole from Andrew for a couple rides and still holds my personal record for the local No Quarter climb, but the Top Fuel doesn't make many concessions from its XC race roots.
Where bikes like the Top Fuel really come into their own - this newish breed of non-race, shortish travel, aggressively geometried yet ready to pedal machines - is on undulating terrain. While there's significant speed differential on winching climbs, climbs are just hard. Once you're pointed across, the Top Fuel comes alive. Hard pedaling is rewarded with velocity, a significant contributor to fun. The Top Fuel loves a connector trail, and will turn the boring slog back to the pavement (you did ride to the ride, right?) on a connector trail into fun as you pedal into a rooty gap that just looks exhausting if you're sitting behind a Zeb.
Descending, the chassis of the Top Fuel feels surprisingly solid considering the bike's weight; coupled with the progressive rear kinematics, it's confidence inspiring. However, the higher bottom bracket, shorter headtube, and resulting lower stack height are noticeable. When things get steep and rough, it's a conscious effort to stay centered on the bike and appropriately weight both axles.
Top Fuel vs Spur vs Tallboy
The short answer is, "It depends on what you're looking for."
They're all worthy bikes, but there are significant differences. Over a year on with lots more riding on both bikes, I'd stand by my Spur vs Tallboy piece; the Tallboy is a better 'only' bike and the Spur is a fantastic whippet that loves a good flogging. The Spur feels like the liveliest (and flexiest) of the three; both Top Fuel and Tallboy have a more solid chassis feel, and more damped ride. The geometry of the Spur and Tallboy give more confidence when things get ugly - I'd put this down to stack and bottom bracket height. If we're going for all out descending the Tallboy takes the win. This comes at the expense of a less efficient feeling pedaling platform, heavier weight, and like many VPP-equipped bikes I have a harder time getting it off the ground - at least harder than the Spur or the Tallboy - but it's got climbing traction for days. If you're going to stick to the trails these bikes were really designed for, the Top Fuel is the winner. If you're going to make bad decisions like me, I'd pick a Spur or Tallboy. (Mike also has the Rocky Mountain Element out for review - a bike I'd love to throw a leg over as well, and probably falls more in line with the Spur.)
So how do you choose? It's up to you to define your parameters (Yes, "Is this in stock before 2024?" is an acceptable parameter in 2022). Fire away in the comments with your criteria and I'll see if I can help.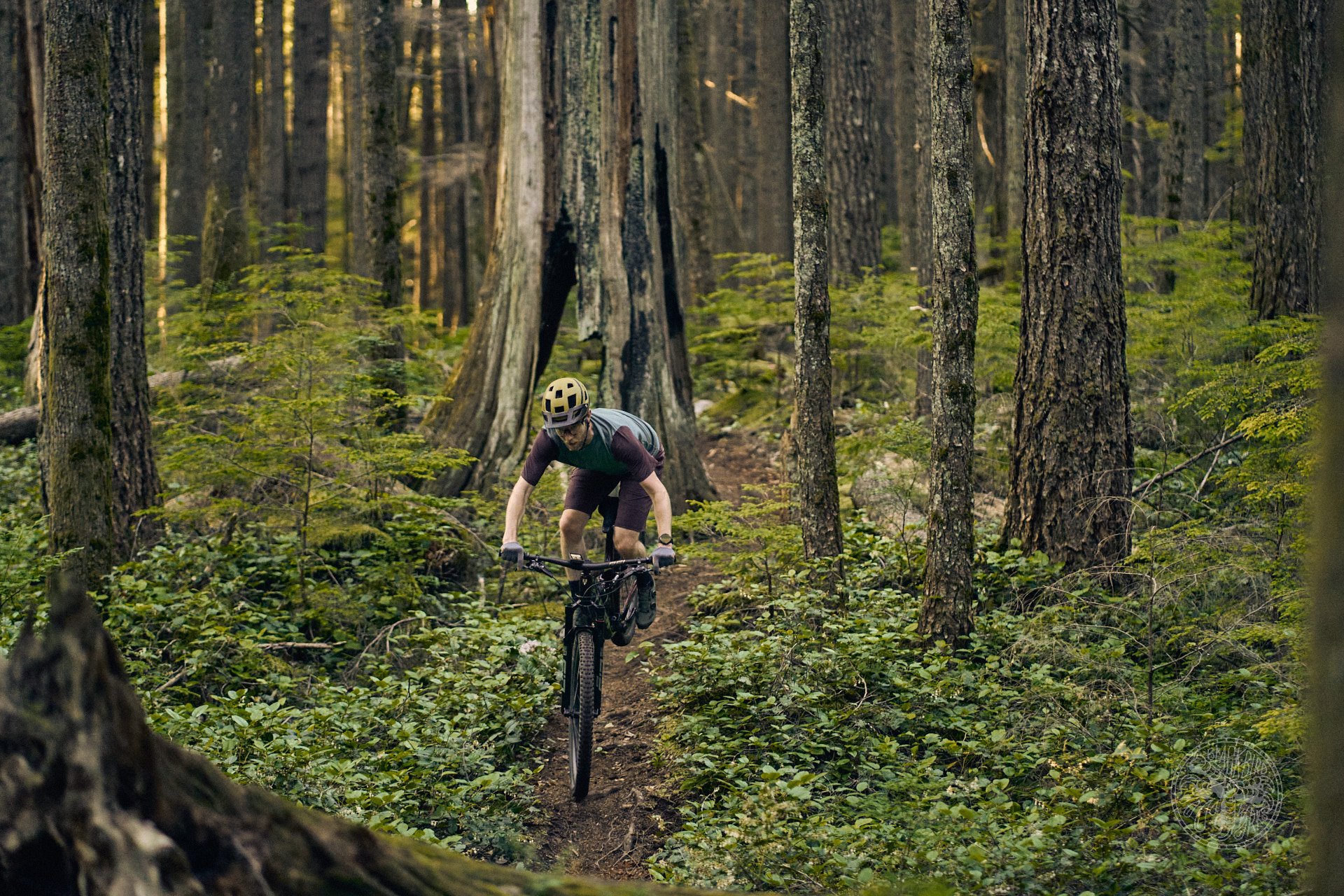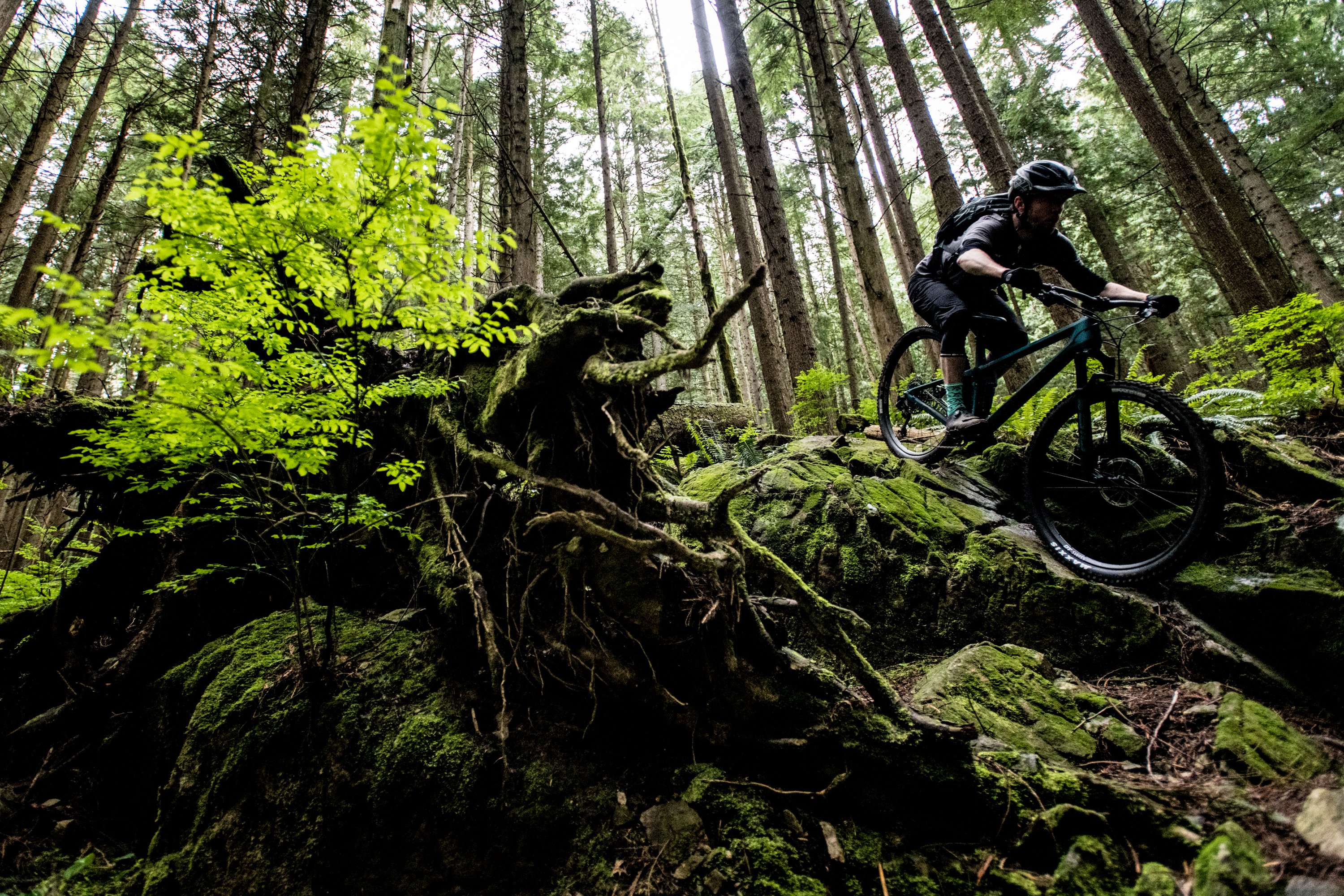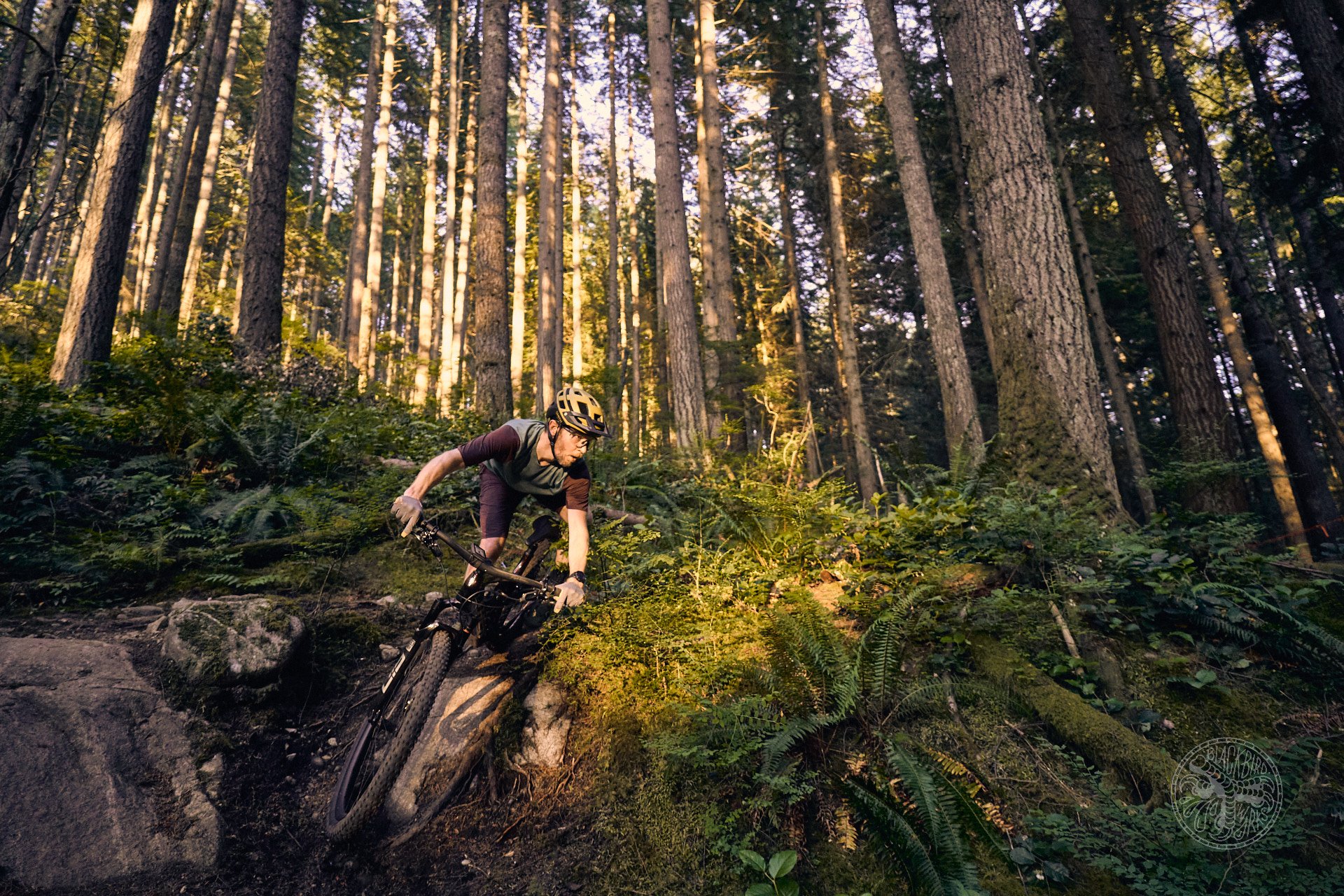 Conclusion
I've grown quite accustomed to riding bikes of this genre (look, we're trying really hard not to say downcountry here, ok?), but if you're Shore-country curious, you should find a way to put down your Enduro at some point and try out one of these little rocket ships. They're all a blast, you'll be surprised at how fast they climb, how fast they descend, and you'll start finding speed and pulls on undulating terrain you never even considered before. You'll have to learn to keep your speed in check on the rough and steep; there's just not as much room for error, or as much traction. And maybe you'll start riding to the ride occasionally, and taking a couple less shuttle laps here and there. Be careful though, you'll start discovering all the fun there is to be had in alleys, on trails along right-of-way-fencelines, and random kids motocross tracks hidden in the trees you never knew existed. If you keep at it, you might wind up enjoying parts of your trailhead commute, and get that 430 miles in.
Did I ride it to the trailhead 43 times? Well, no. I haven't actually ridden this bike 43 times - but I did make an effort to keep this bike off the truck and absolutely enjoyed it. I'd bet you could do the same on a less expensive, aluminum, less CO2e intensive Trek Top Fuel, too.
Full Trek Top Fuel specs, geo, and model pricing here.