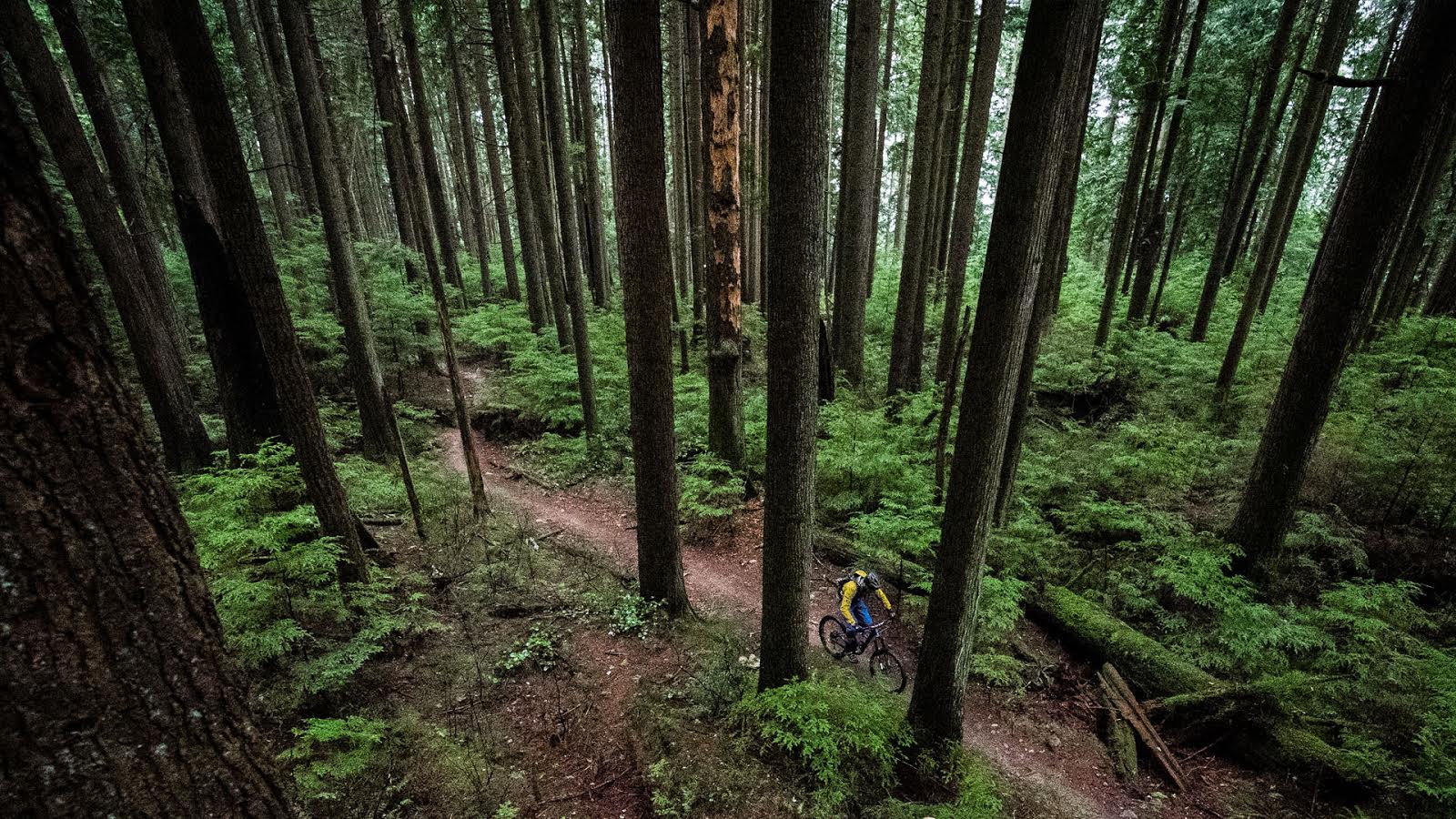 2016 Trek Shremedy 29er
Don't get too excited. This bike isn't currently offered by Trek. We got talking to Ross Rushin and Alex Applegate at Trek about testing a Remedy 29er built for the Shore. Shore + Remedy = Shremedy. This set up is more like what you'd see at an EWS round than any of the stock Remedys Trek specs. Fortunately the Remedy Carbon is available as a frame only, in 27.5 or 29, for US $3299, CAN $4099, £2,400, or €3,199, so you could build it yourself or modify a stock build to suit your needs (the closest complete bike, the 9.8, retails for US$5499).
It's true. I'm testing a 29er. If you've read my previous impressions of wagon-wheeled bikes you might think I'm Gandhi reviewing a Donald Trump steak. A difference (for me – not Gandhi) is that my previous 29er rides have been on unfamiliar terrain. This time, I'm getting accustomed to this big-boned beast right here on the North Shore, and I can notice things I might not pick up elsewhere. Strava isn't my thing, but on trails I've ridden dozens of times it's pretty clear if I'm rolling well.
And that's what's been happening. It took me about fifty feet of trail to feel comfortable on this custom-built Remedy 29er and it's been feeling good on everything; speedy berm trails, uncomfortably tight switches and steep treacherous lines. It's too soon to call me a convert, and I'm still unconvinced about the fun factor and pop, but this is a fast and capable machine. And that's always fun. I'll make sweeping judgments about the ride characteristics once I've had plenty of saddle time in a month or so. Until then here's a look at what makes this Frankenbike tick.
A look into Penske's contribution to the RE:Aktiv rear shock.
With a pair of XTR trail pedals, our Shremedy weighs a scant 28.8 lbs or 13.06 kg. For more info on stock Remedys or the frame only option  (in 29 or 27.5) click here.
---
Is this a two-niner you could love?