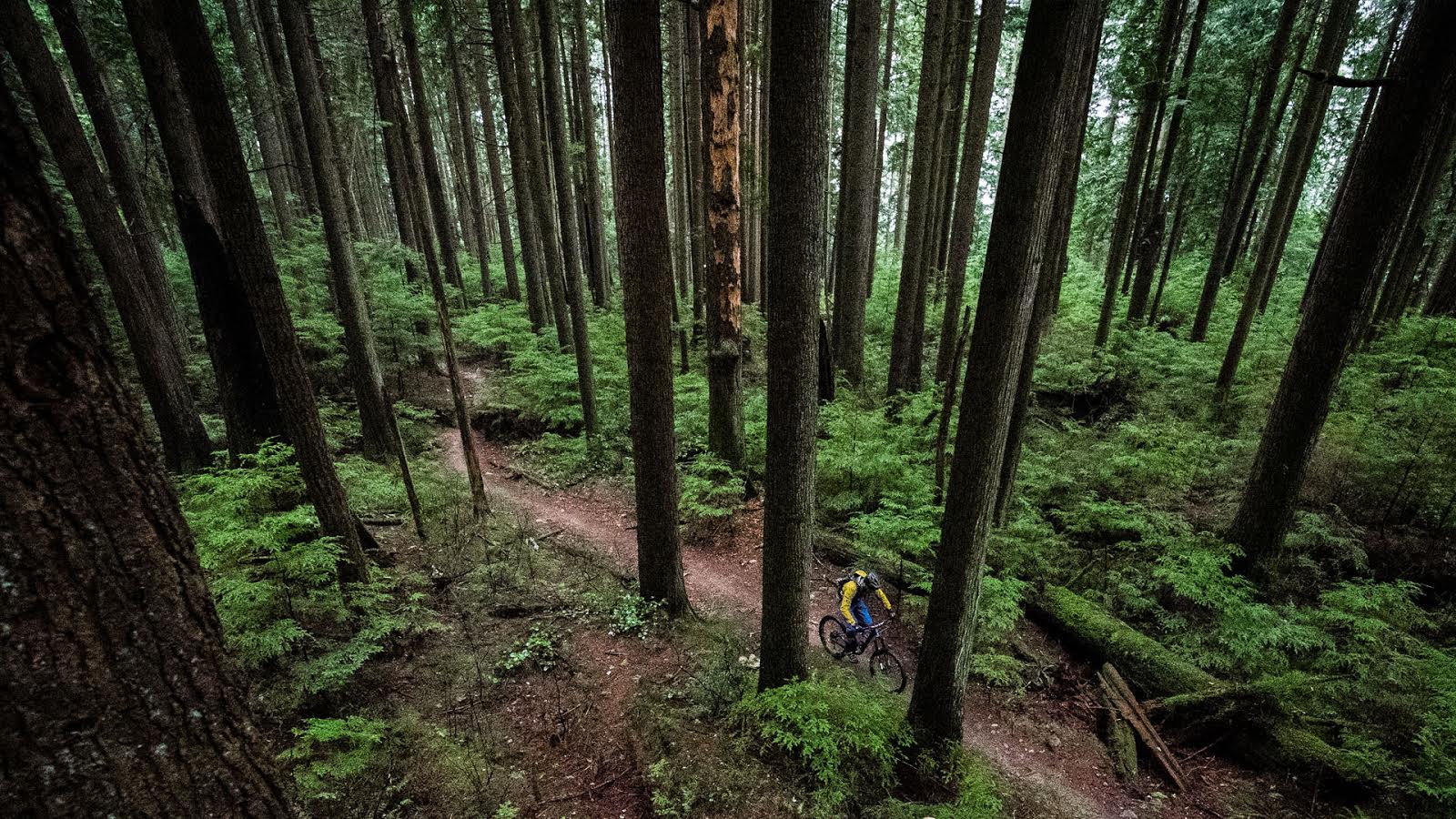 2015 Trek Session Park
It's much harder than it looks. Actually finding talent isn't that hard, but finding talent with some longevity, combined with the skills to help build your brand, is very difficult. Guided by Andrew Shandro's laser beam for talent, Trek has built a group of athletes, and a culture, that seems to have had a distinct and positive influence on the product they sell.
Riders like Cam McCaul, Brett Rheeder and of course Brandon Semenuk, have enough of a voice within the company to influence the creation of a bike that you could almost say is a new category. I know there have been bikes called park bikes, even named after trails in bike parks, but the Session Park, to me at least, is a fresh take on this razor thin slice of the market.
Park bikes are usually down spec DH sleds or beefed up 'Freeride' bikes (whatever that means). The Session Park, at least in its inspiration and target market, is neither. It's a bike that could be made to go faster and to be more stable at speed. Tweaks could make it much better at handling a high velocity baby head section. But that isn't what it's about.
The Session Park is a dual crown DH bike made to be nimble. Made to pop off lips so you can "get into your trick right away" in the words of Brandon Semenuk. And it's a bike for the Redbull Rampage. Short stays, reduced rear travel (to 190mm), suspension that is more progressive… and 26″ wheels, are not necessarily what the public has been asking for. This is the bike, the company tells us, that Trek's C3 riders have been asking for. Maybe the public, or this small but rowdy segment at least, didn't know they wanted it. Or at least not yet.
I'm sure some internet hero is going to pull up a bike from five years ago, or last year, and lay down some figures that tell me this bike was made by several companies before. Some large and some small. That's not the point. The point is that Trek is telling us this bike was deliberately engineered to go big rather than to go fast. It's not a downspec bike and it comes in OCLV carbon and aluminum. It's meant to be slack but nimble, fast but poppy, forgiving yet responsive. But not as fast or forgiving as the Session DH.
The Session isn't a new bike from head to hanger – and it was available as a frame last year – but producing two complete bikes signals a commitment to this oft-neglected market segment. The front end and rocker link were appropriated from the existing Session. Manipulating the seat and chainstays produced the changes the riders wanted.

The aluminum-framed Session 8 Park will retail for $4,199.99 USD. In carbon the Session 9.8 Park will set you back $6,829.99 USD. These bikes should be available in October or November. We are waiting on full spec and geo charts. Stay tuned for info on the Session DH with 650b wheels.
---
Do you only ride park?