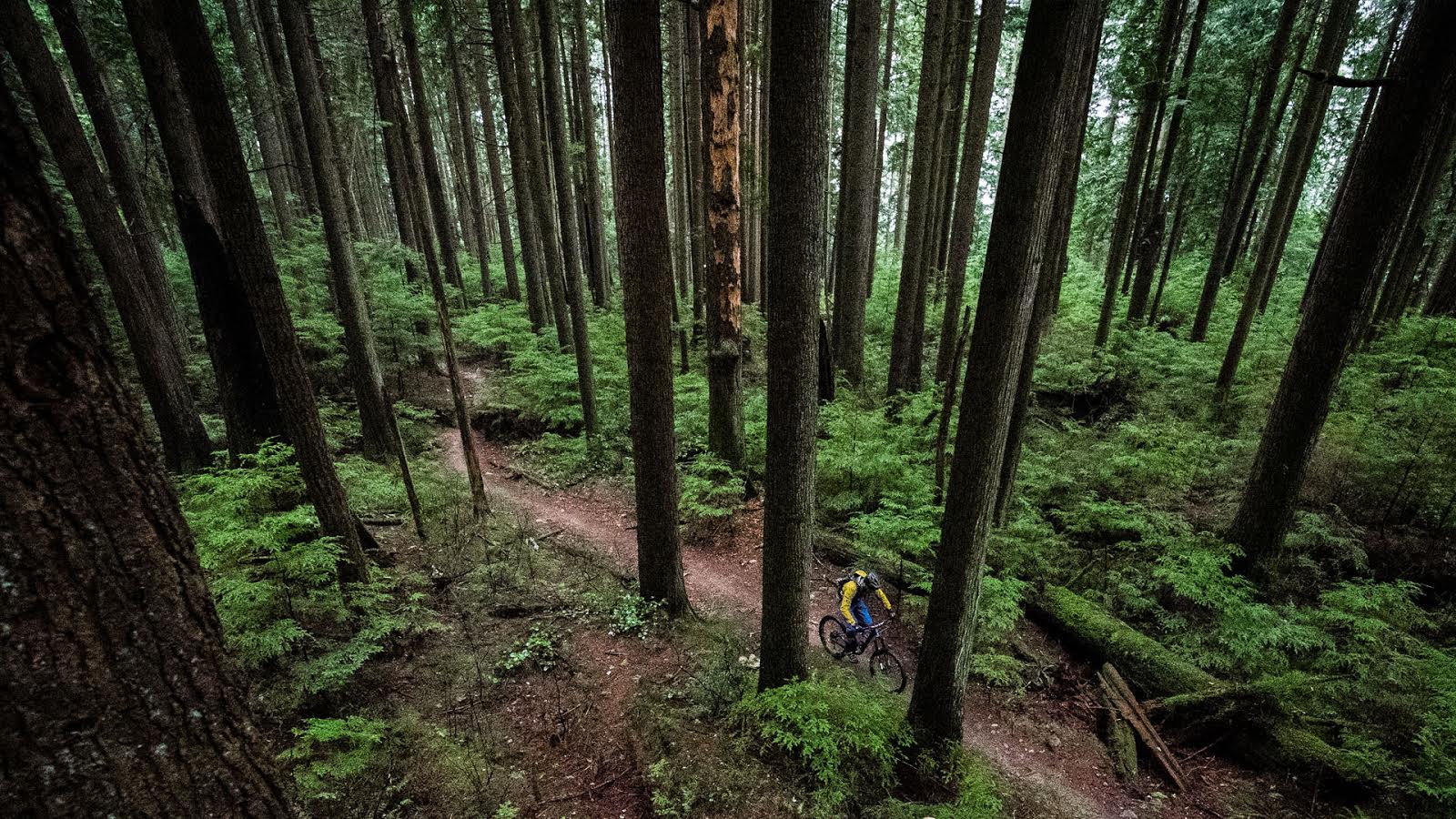 Transition Suppressor (26 Inch!) Long Term Review
It is pretty wild how fast the 26" wheeled mountain bike fell out of favour, and now even downhill bikes are abandoning ship for their slightly larger 27.5" counterpart. But the faithful are still out there, true to the 26" wheel, or true to their stockpiled boutique wheelsets they can't bear to part with. Companies like Transition are attempting to fill that hole with frames like the Suppressor which is based on their Patrol 27.5 platform. With 155mm of travel, a 65 degree head angle, and a large 46.5" wheelbase in the medium size that I tested, the geometry is progressive, and very descent oriented. (If you missed Todd's first impressions of the Suppressor – click here.)
There's no denying that there has been a trend towards longer, lower, and slacker trail bikes. With geometries similar to downhill bikes of just 5 or 6 years ago, but combined with seat angles and shock technology that allows for a relatively easy pedalling bike, you can see why they are appealing. The reality however is that the long, low bikes can prove to be a handful in technical off-camber terrain with lots of roots and rocks or dips and holes. While the suspension provided plenty of traction in the rough stuff, pedal strikes were common, even with careful attention to pedal timing while trying to avoid protruding trail features. Climbing switchbacks also required a steady well-timed pedal stroke and a close eye to wheel placement to get the low wheelbase through tight corners.
The upright seat angle and short feeling reach played a positive role in taming the more unruly characteristics on pedalling terrain, allowing me to stay forward on the bike and keep things under control. The short stem let me get back over the bike when the trail went down steeply. The suspension tracks the terrain well with the wheels on the ground, but is quick to respond when you want to manual, jump or make a quick change of direction. There is always enough support without sacrificing suppleness.
I enjoyed the Suppressor most on faster, more descent oriented trails. Bike park jump trails, or intermediate singletracks with lots of flow, quick cornering and the need for line selection were perfect. The bike really loved tight turns and was super responsive, loving to pop and wheelie out of corners. The snappy handling helped the bike shine on Whistler Bike Park trails like Ninja Cougar and Karate monkey, or Ho Chi Min. Trails with tight corners in quick succession were a favourite for the Suppressor, as it loved to get down and inside in berms and really carve out the turns. When last second decisions on line choice need to be made the quick handling comes to the rescue. The bike responds well to being pushed hard and it's easy to maintain or generate speed – but then quickly set up for whatever is coming next.
On jump trails the poppy playful ride is right at home and it handled big hits fairly comfortably if I cased, or occasionally over-jumped something. The Suppressor loves to be in the air and I found myself looking for opportunities to double up sections or hit transfers across trail features. Bear in mind though that it favours finesse in a bike park setting. It doesn't like getting super rowdy in the gnar, but it is a really fun bike to ride on the right trails where it provides an exceptionally lively and enjoyable ride while being able to handle occasional big hits without getting too out of shape.
For something different I had my wife Sarah saddle up for a few rides. She's been riding an older, heavier downhill bike that doesn't really suit her size or needs and in reality is a lot more bike than she needs. I was curious how she'd find this bike in comparison. While the medium was definitely a bit too big, the significantly lower weight, and the modern geometry made for a tidy package to allow her a bit more manoeuvrability and ease of handling on the intermediate (for Whistler!) trails she typically favours. As a gravity oriented option for smaller riders, the Suppressor could be a viable option for those who like to ride the chairlift on occasion but don't require the heft of a dh bike.
The same week I received the Suppressor for review, my personal bike arrived; a Giant Reign Advanced, with similar geometry, but in 27.5" trim. It was interesting to get both bikes at the same time and invariably compare them against each other. Suspension differences not withstanding I couldn't help but notice a difference in rolling speed in technical terrain with the nod going to the 27.5. I noticed the effect the change in wheelsize has on rolling speed in technical, rocky and rooty terrain that features a lot of holes or square edges. On a regular loop there was an air feature that landed into a set of deeper whoops and holes and on my 27.5 I could slightly case the landing and still roll through and maintain my momentum. On the Suppressor I found that those same slight cases resulted in more wheel hangup and I almost got pitched over the bars. With 27.5 wheels my approach before the air through the rough roots and holes was just a bit smoother allowing me to carry a bit more speed to make those double ups cleanly more consistently.
Not everyone rides in areas that feature so much uneven and unrelenting technical terrain. The Suppressor holds its own and serves up a fun ride for boosting air and ripping back to back to back berms. The bike is no Slouch; just not quite as effective in really choppy conditions.
While the Suppressor wasn't always my first choice for multi-hour pedalling rides, I always grabbed it when we headed to the park or faster, less technical trails filled with corners and jumps. It is playful, fast, and loves getting pushed hard in the corners. It's predictable, consistent, and surprisingly forgiving when I do stupid things.
I'm not sure that I'll personally go back to a 26" wheeled bike as an every day driver, but for those that are true to those roots or just prefer that size, the Transition Suppressor offer all the benefits of modern geometry and technology in a slightly smaller wheel.
---
Long live two six!