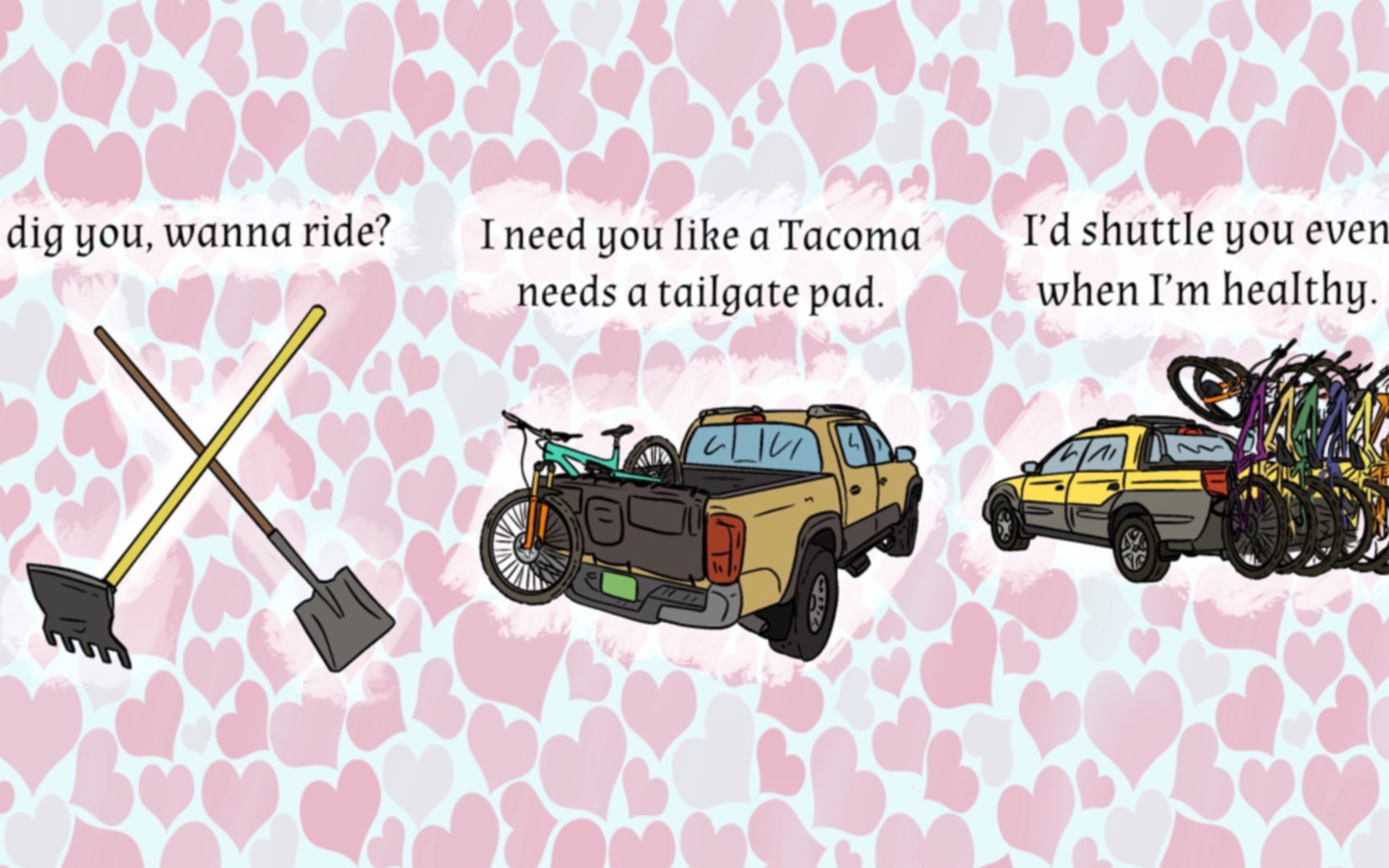 Cards for your favourite special someone
Tired Valentines
We're turning the corner on spring, and it's time for the sappiest of holidays, Valentine's Day. There are plenty of ways to celebrate (or not) this holiday. But, whether you choose chocolates, roses, a nice sushi dinner, maybe a ride without the kids, a great card will only elevate that experience, and let your special person know how much you really care about them. Unfortunately, these are not that kind of card.
Instead, we've got nine cards for the mountain biker (or lover of a mountain biker) who kinda blew it, and forgot about this holiday. They're a whole lot better than nothing, so feel free to print out your favorites and leave them on the counter when you head out for a ride.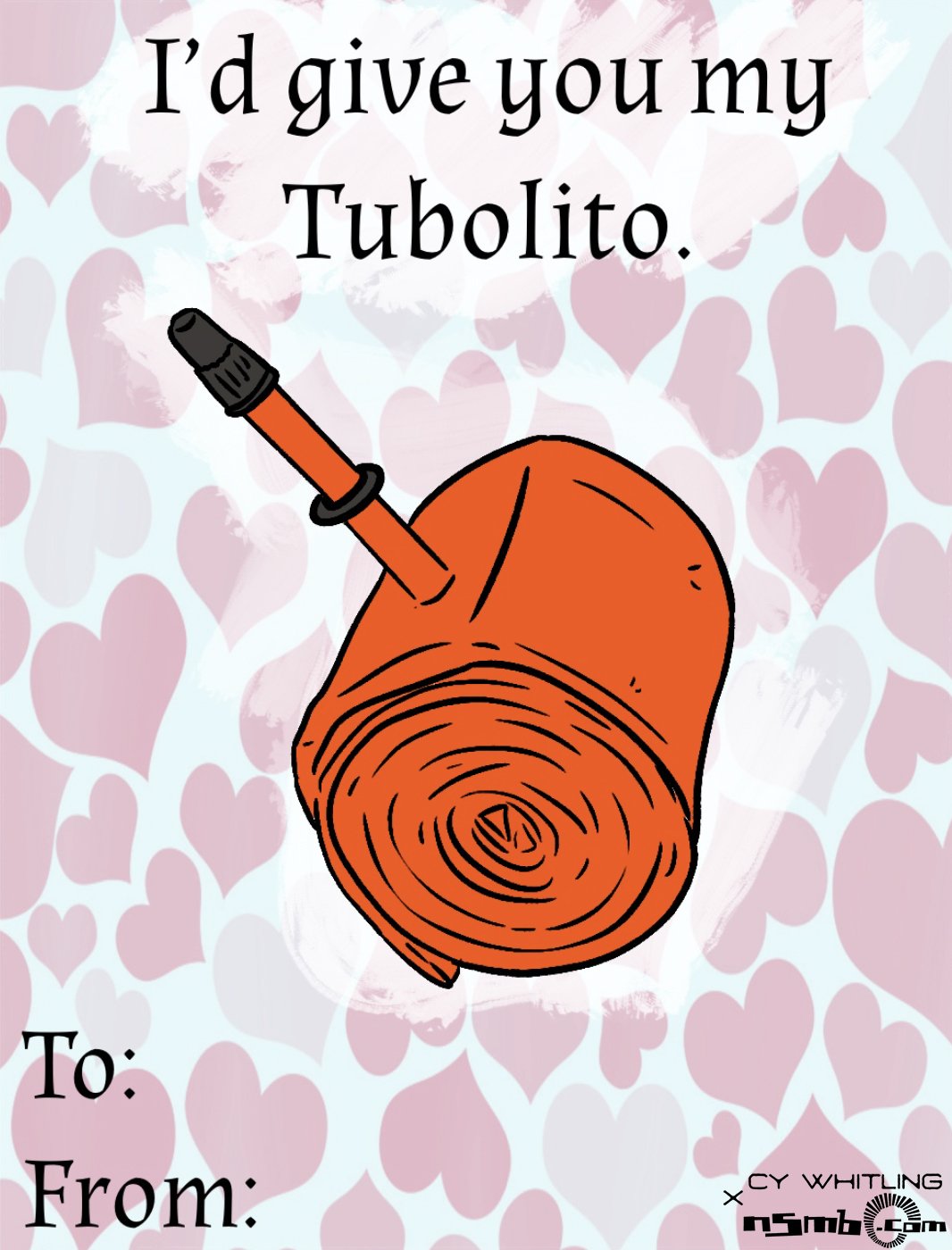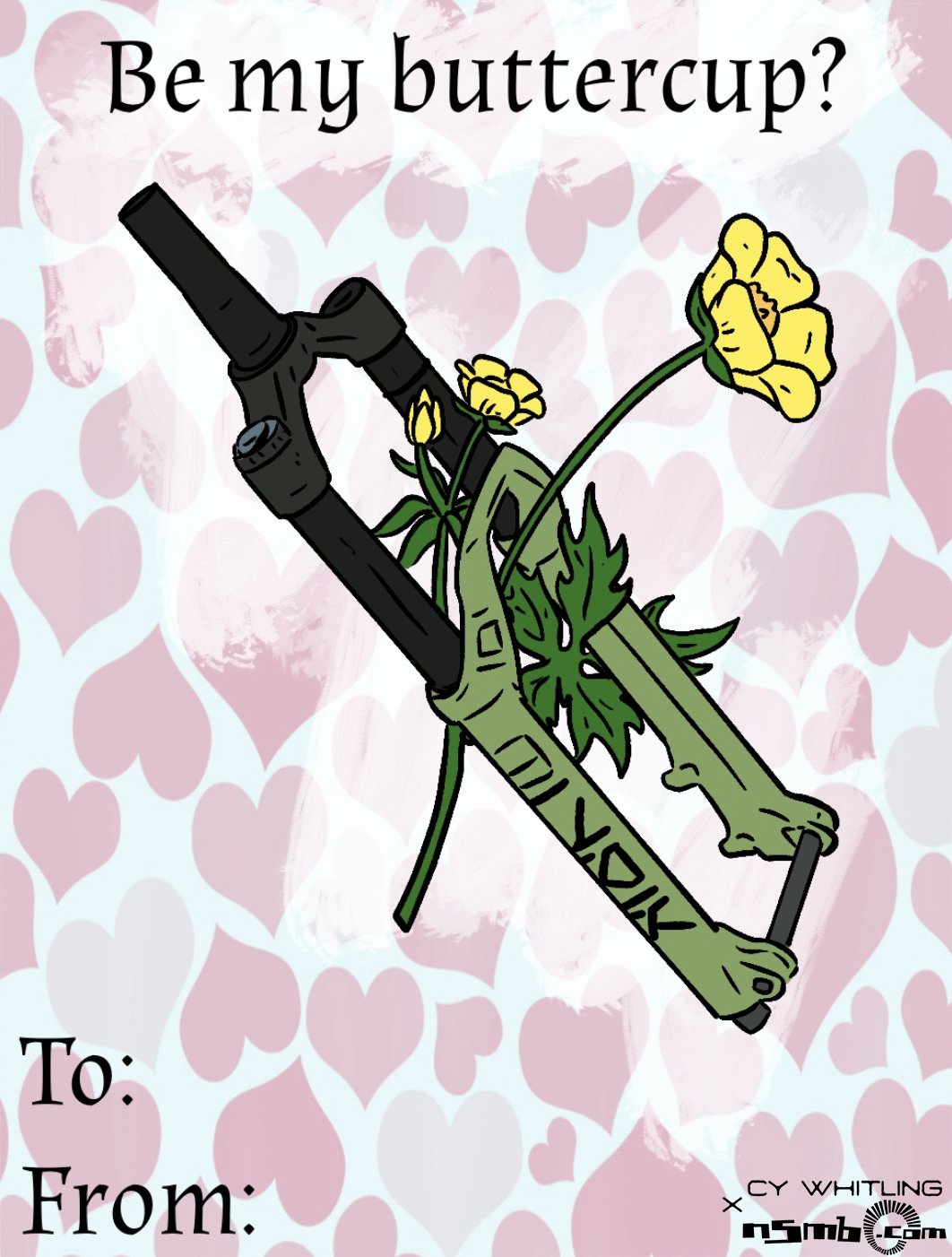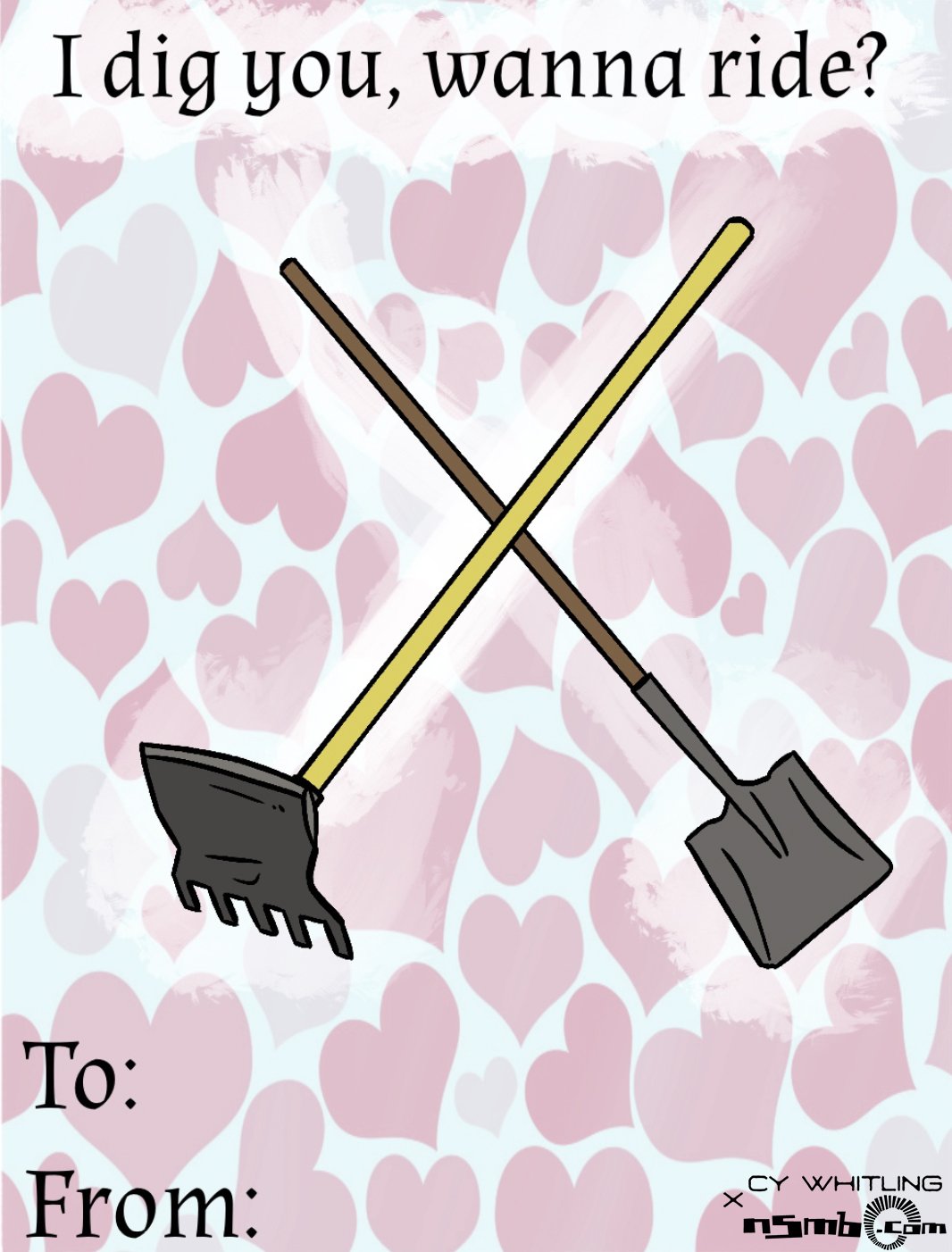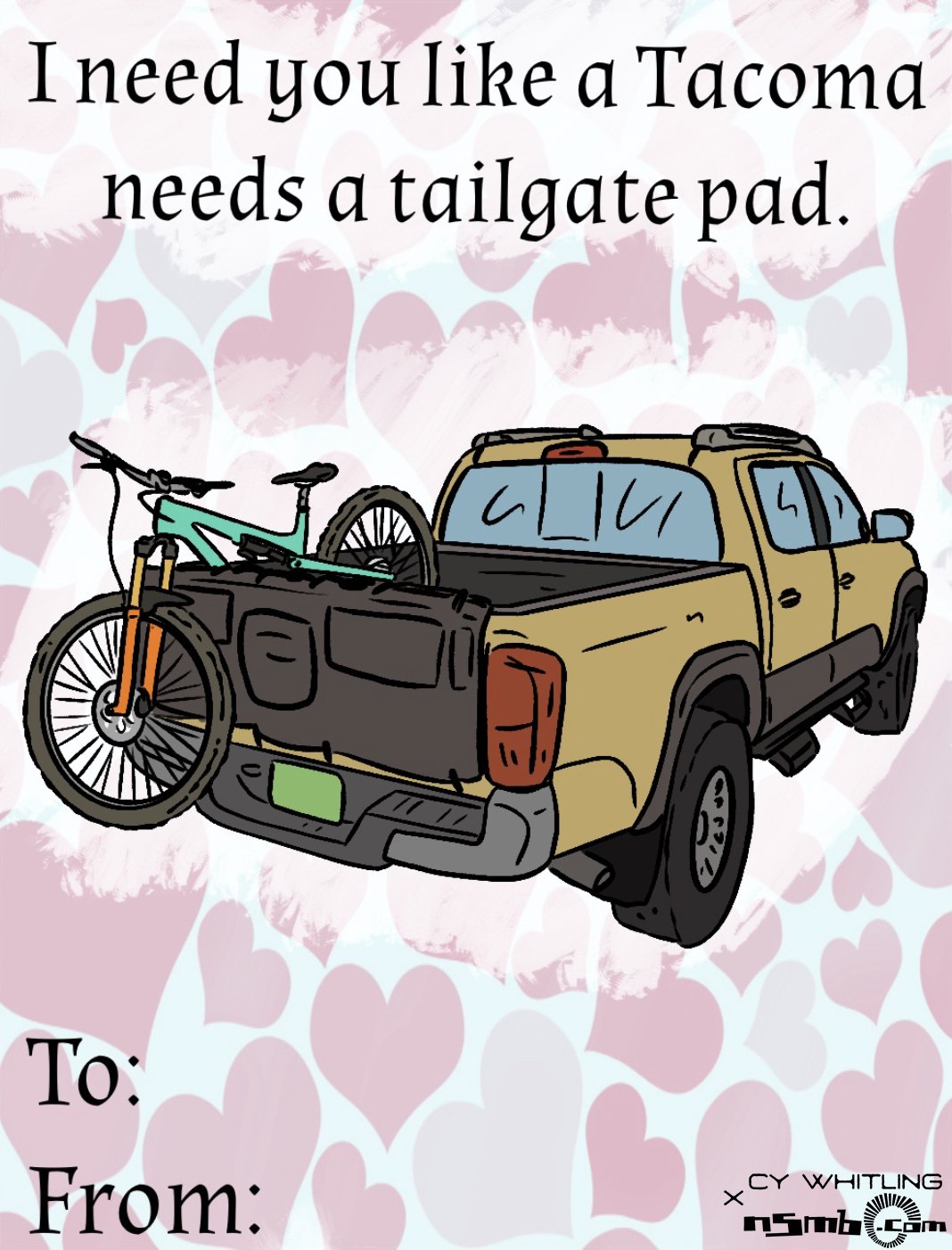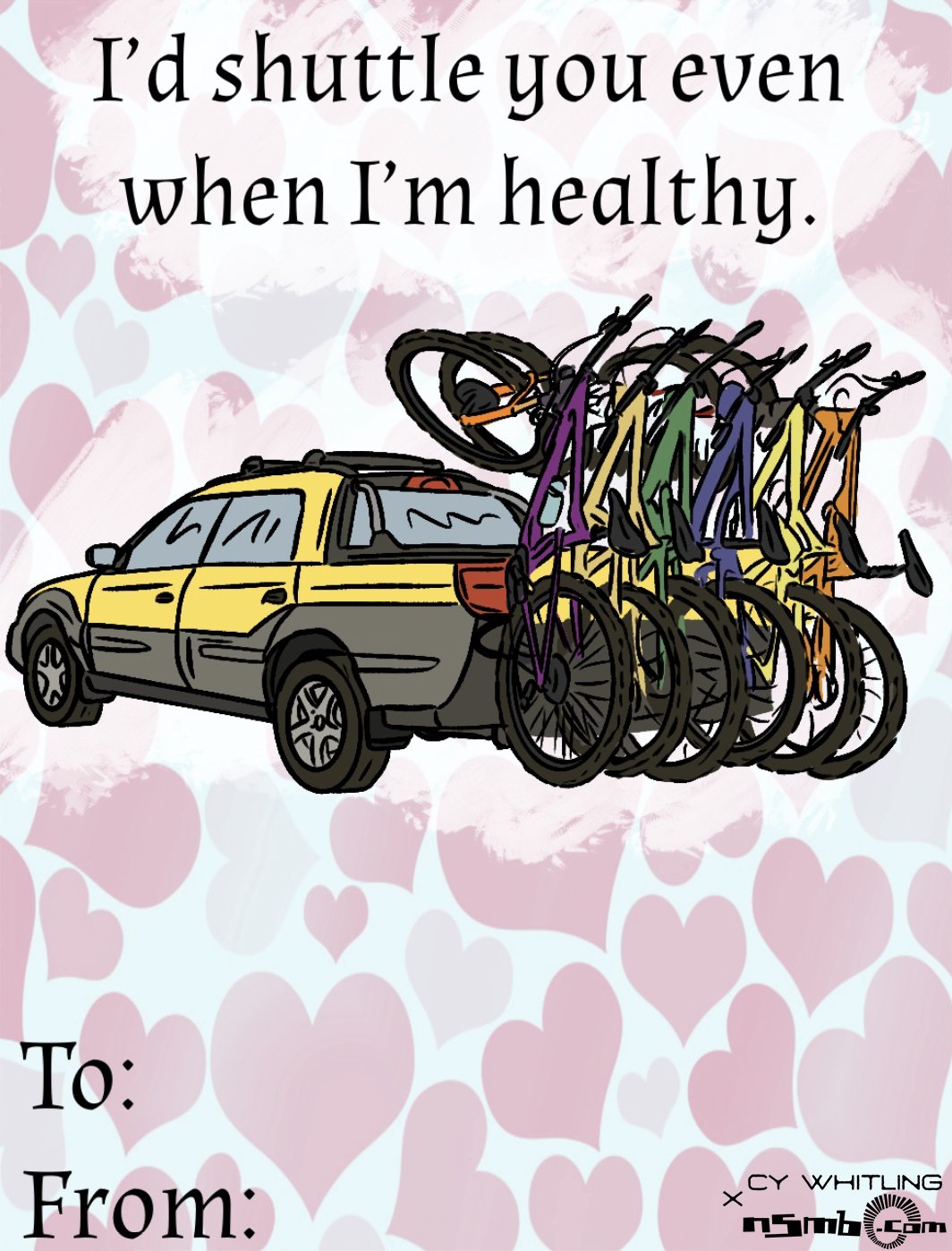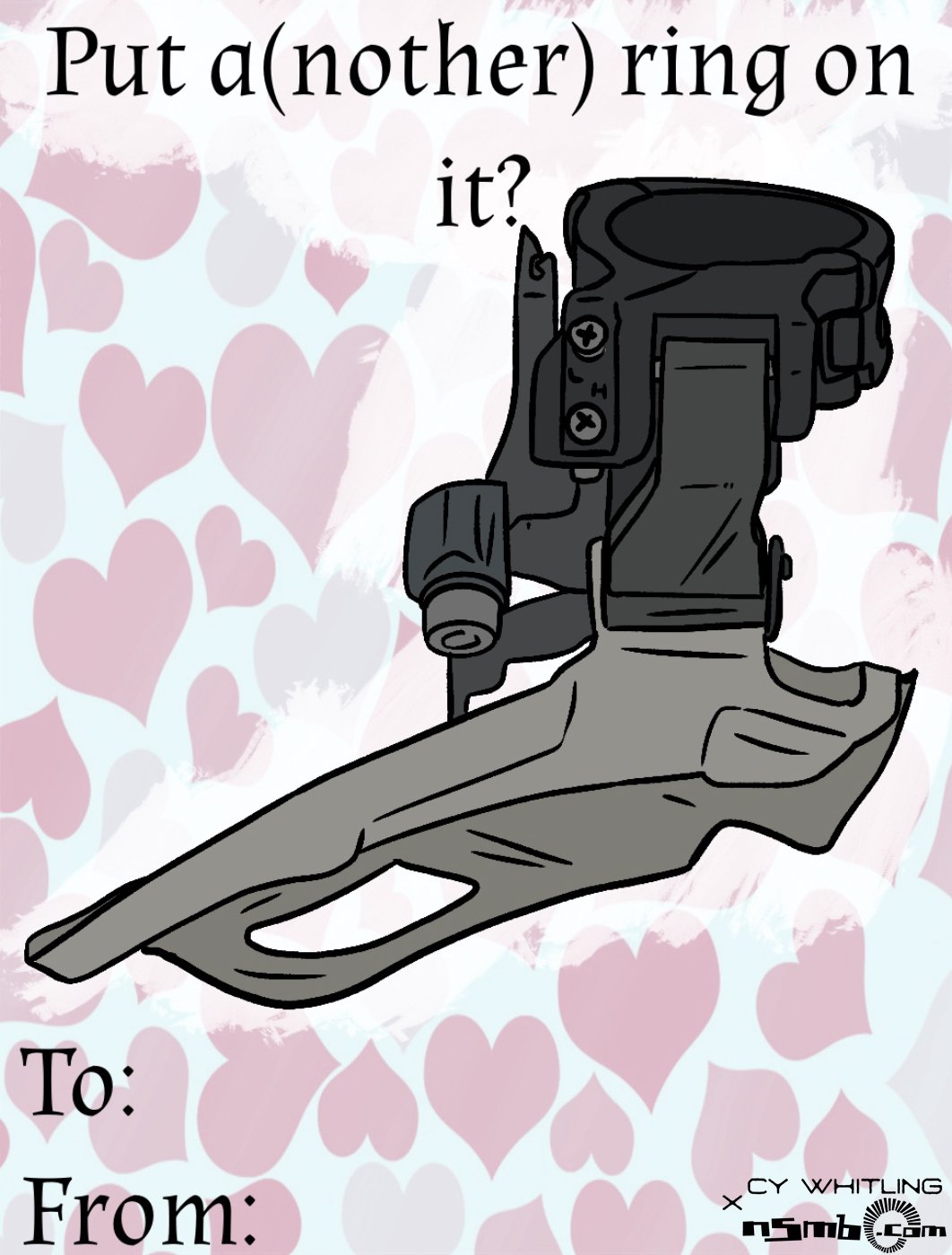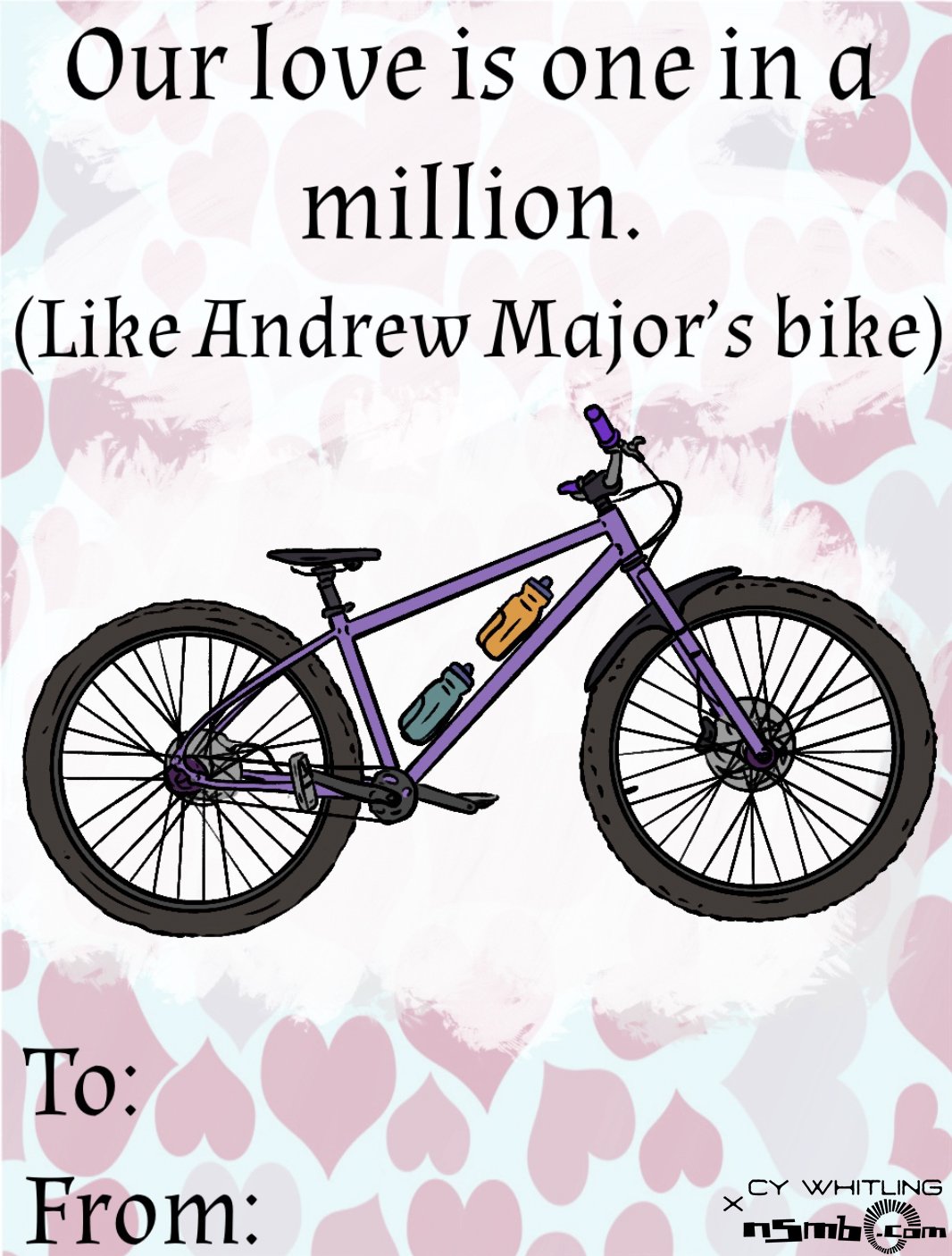 So there you have it! Nine cards for the NSMB reader you've caught hopeless feelings for. Good luck in all your romantic endeavours!