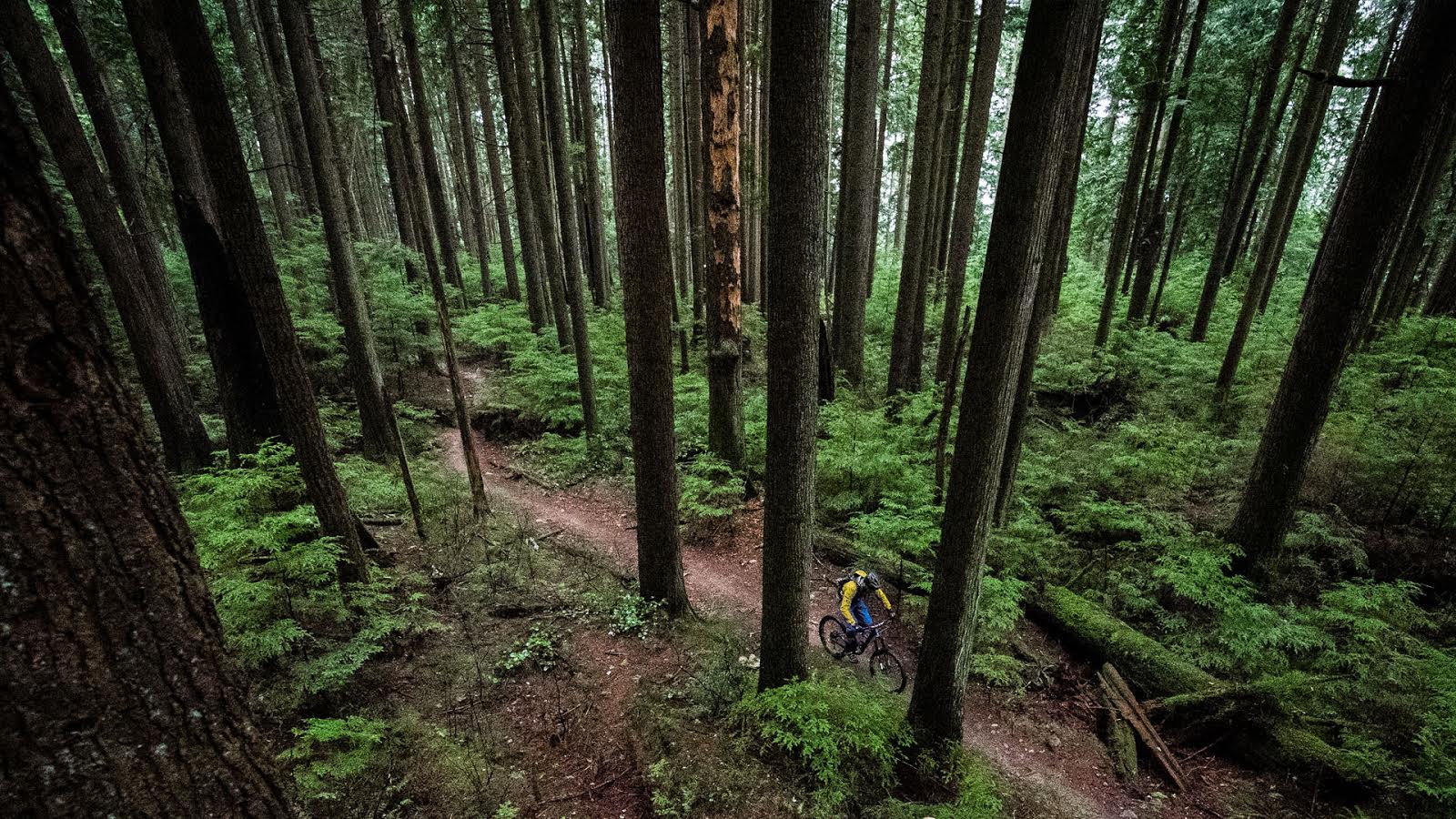 Tineke Kraal Sentenced in Sabotage Case
On Thursday morning, January 21st, Provincial Court Judge John R. Milne heard arguments from both the defence and Crown Counsel regarding the sentencing of Tina Kraal in North Vancouver . If you are unfamiliar with the case much of it is laid out here.
Crown Counsel Mark Myhre laid out his reasons for asking for a Conditional Sentence of three months (referred to by the judge as 'jail' because it is a form of incarceration served in the community), three years probation and 240 hours of community service over 18 months. He laid out provisions for keeping Mrs. Kraal off mountain biking trails but did not ask that she be banned from all trails.
Defence counsel sought a conditional discharge which Judge Milne described as "a discharge in full of the criminal conviction."
The judge went on to say that both mitigating and aggravating circumstances must be considered. Aggravating circumstances included the persistence of her efforts, the risk of harm, whether it was intended or not, and her lack of insight of that risk. Judge Milne went on to say that, "in her letter to the court indicating that her dogs, being unable to walk the trails, being the ultimate victims of this situation is in my view indicative of that lack of insight.
Judge Milne then went on to outline mitigating factors: "Her guilty plea, her apology, her shame and her remorse, and I find that those are genuine. That she was cooperative with police upon her arrest, her age and medical condition are all factors in sentencing, and of course the fact that she has no record and has in fact been a law-abiding citizen for many years. The media storm and public villification online and threats to her, it seems to me are also mitigating factors. The risk of harm also abated somewhat within the biking community because of the community's knowledge that the trail was being blocked and that this was well known within the community."
Judge Milne then outlined the principles of sentencing, first stating that the fundamental principle is that, "the sentence should be proportionate to the gravity of the offence, and the degree of responsibility of the offender. The fundamental purpose set out in the code is said to be to contribute to the respect of the law and maintain a just and peaceful and safe society." He then went on to say, "the objectives of sanctions to be imposed is said to be one or more of the following; to denounce unlawful conduct, to deter the offender and others from committing such offences, to separate offenders from society when necessary, to assist and rehabilitate offenders, to provide for reparations for harm done to the community or the vicitms, and to promote a sense of responsibility among offenders and an acknowledgement of the harm done to victims and the community. There are other principles as well. One is that the sentences should be similar to sentences imposed for similar sentences."
Neither the Crown nor the Defence were able to find similar offences and the judge largely discounted the cases they brought forward. Judge Milne also mentioned that all available sanctions that are reasonable in the circumstances, other than imprisonment (a Conditional Sentence is considered imprisonment) be considered for all offenders.
The Judge went on to say that specific deterrence (specific to Mrs. Kraal) was met by the arrest and media attention. Denunciation and Deterrence is aimed at discouraging others from committing similar offences.  Judge Milne felt that jail (a Conditional Sentence in this case) was not required to provide a deterrent in this case and that a criminal record, indicating that she had engaged in criminal activity, would be sufficient.
"I therefore suspend the passing of sentence and propose a three year period of probation." He went on to outline the terms of probation, which included keeping the peace and reporting to a probation officer the next day. "You are to complete 150 hours of community service within the first 18 months of your probation." Judge Milne denied Crown Counsel's suggestion that these hours be served with the local trail association.
Further he dictated that Mrs. Kraal should not be on any designated or sanctioned mountain bike trail in British Columbia. After some discussion that was amended to include multi use trails, but after court was adjourned both Crown and the Defence were re-thinking this provision because it would mean keeping her off all the trails near her home.
Restitution was denied by the judge because he felt the section of the criminal code cited did not make a provision for repayment of funds used in an investigation.
We'll be following up with some of the surveillance videos used in sentencing.
---
It should be noted that, as mentioned above, comments made about and toward Mrs. Kraal on social media were seen as mitigating factors in her sentencing. Several of these, which included death threats, were read out in the courtroom. Comments like these have made me ashamed and surprised by the mountain bike community. While most of the comments have been respectful and reasonable, the vocal minority, often acting like thugs, has tainted all of us.
The Kraal's have been forced to re-mortgage their house because of the cost of these proceedings and Martin Peters indicated that Mrs. Kraal's arthritis has suffered because she has been unable to go for her morning hike. She expressed remorse and regret saying her actions were stupid and childish. The threats she and her husband have received online have caused them to purchase an alarm system in their home, when previously they left the doors unlocked. Certainly these circumstances were brought about by Mrs. Kraal's actions, but it's clear she has suffered significantly. Her husband is about to start treatment for his third bout of cancer as well, and Mrs. Kraal is his primary caregiver.
You may not agree with the sentence, nor feel it will act as a deterrent to others, but the process worked as it is meant to work.
---
Again, if you wish to comment, please be respectful and be a good representative of the community of mountain bikers.