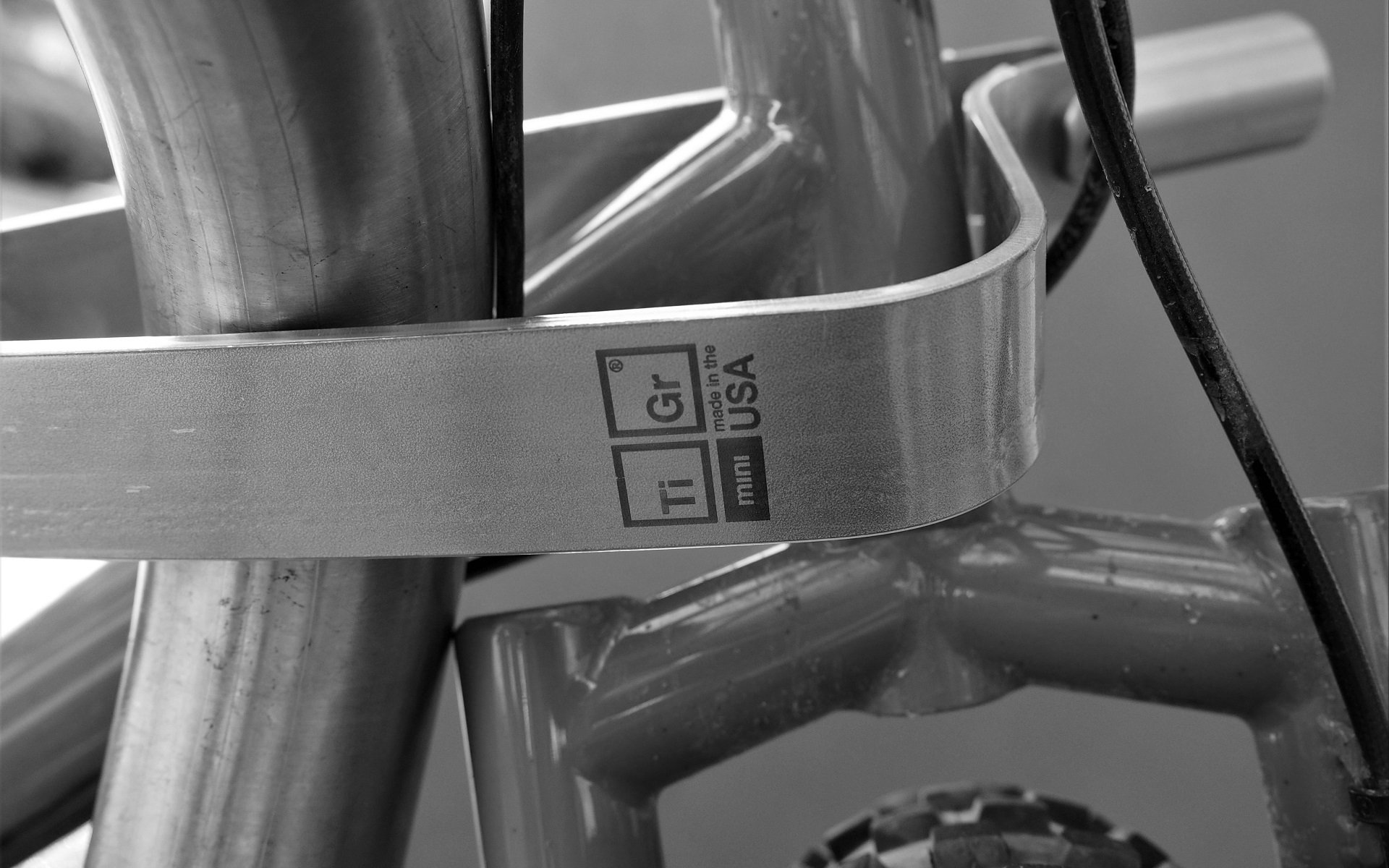 2 Minute Reviews
TiGr Titanium Mini Lock
TiGr Lock
The TiGr Mini lock is a lightweight, titanium device, and a beautiful example of designing simplicity.  
As much as we lust after anything Ti, this isn't a product  you might expect to read about on NSMB.com. That said, it's been on enough Shore rides now that I think the extra 439 grams that's been riding along in my pack deserves this mention. 
The North Shore is an amazing place to live. Good coffee, incredible trails, an awesome riding community, and terrible traffic.  I'm very fortunate because I can easily pedal to some of the best mountain biking in the world and be on single track in about twenty minutes. 
I often like to stop on my way home for a coffee or a beer. Sometimes it's just to get caught up on e-mails and sometimes it's for some post ride sh*t talking. I then spend half my time worrying about someone grabbing my bike, or NSMB's test bike, and riding off with it. 
Unlike various cable-lock options, no one is going to cut the TiGr and ride off on my bike in between glances up from my 'Muricano Misto and checking my phone to see if Charlie Sponsel is writing about bikes again.
True, I'm relying on luck and thru-axles since the Mini can't get my frame and wheel but this is the biggest lock I'd be willing to carry on the trail and I'd still rather lose a wheel than my whole ride. 
Installation and removal of the locking mechanism are very easy. The lock splays open wide and the titanium leaf spring structure is easily compressed to get the best fit for my frame and whatever solid object I'm locking it to. A PVC sleeve covering the titanium prevents scratches and TiGr will replace this protective cover free of charge, aside from shipping the lock to them, should it ever wear off. 
Is the extra 439 grams in my pack noticeable? Yes and no. On hot days I ride with a water bottle on my bike and about 1.5 liters of water in my hydration pack. If I'm bringing the lock along I'll drop the bladder volume and have a tall glass of water before I leave home. I wouldn't ride trails with a lock just for the hell of it but the peace of mind in a high-theft market makes a post-ride pint a lot more enjoyable. In that sense, it's worth the 439 grams and 100 USD to me. 
For the clearest visual example of how the TiGr system works, there's a nifty cutaway modeling of the locking bow coupling interface on Sketchfab here. For more information on the locks themselves check out TiGr's website here.