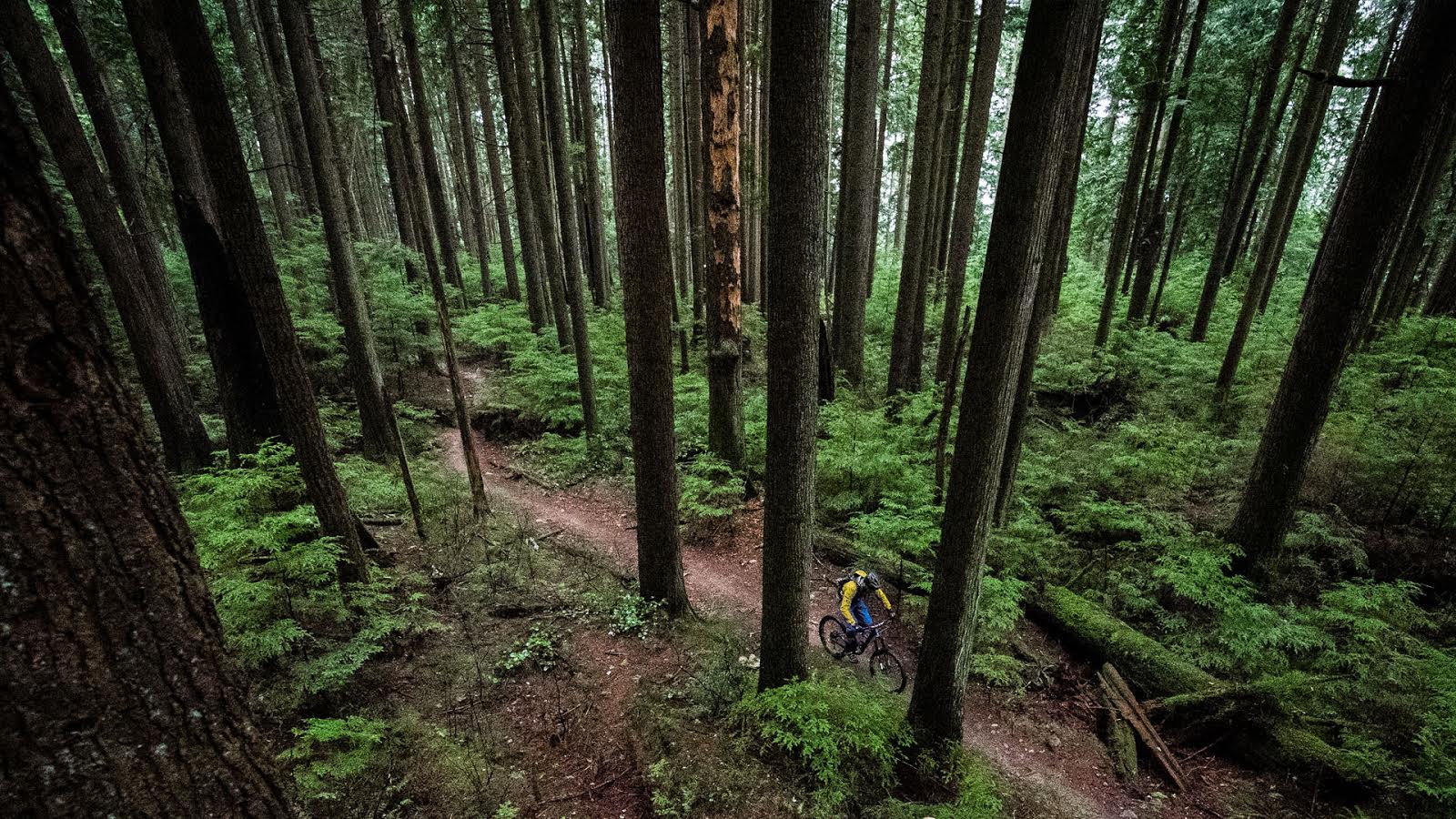 Thule RoundTrip Pro Travel Case – Reviewed
Flying with a bike is a pain in the ass. The days of yanking pedals and turning bars are long gone and now boxing your bike is essential. Some riders swear by the cardboard box method because you can flatten and store easily when you arrive, but most riders use some sort of case.
One option is the burly hard case, like the Trico Iron Case. These are heavy (15 kg/33 lb) and require a full tear down, but they protect your bike extremely well. Dakine makes large soft cases which can accommodate just about any bike, even a large DH machine, but these aren't light either and the protection they provide is limited.
An unlucky Air Canada customer found out what happens when your EVOC case ends up under a baggage cart (presumably) earlier this year, but usually a well packed bike, even in a soft-sided case, arrives in good shape. (To be clear – this was clearly not the fault of the case).
Thule's newest bike case reminds us the company hails from Sweden, the land of Volvo, Lego and Ikea. It's sleek, efficient and ingenious – just as you'd expect.
I was surprised by one of the most impressive features of the case, because Thule doesn't blow this particular horn. Despite having rigid plastic sides (beefed up by aluminum bars) and a hard plastic base, the RoundTrip Pro collapses small enough to slide under most beds. The plastic sides are removable and they accordion flat to fit inside the base, so you are left with an easy to deal with item of 30 x 126 x 25 cms (12 x 50 x 10 inches). This is a huge help when you reach your destination and when you return home needing to stash until your next trip.
This case is also the only one I've used that has an integrated stand, allowing you to break down and assemble your bike quickly without bending over. Once you are done the base, with your frame attached, snaps securely into the rigid plastic bottom structure of the case.
Thule says the RoundTrip Pro will accommodate most bikes with a wheelbase of up to 46″ / 116.8 cm, but the size large Giant Reign Advanced I packed to Peru has a 47.9″/121.7 cm axle to axle measurement – and it fit just fine. I had to turn the fork around and remove the front caliper – but that's it. For a little more space and protection I could have removed the rear caliper, but I chanced it in both directions  without incident (Thanks to Eugene from Obsession Bikes for packing help on this end).
Otherwise only the usual removals were required; pedals, wheels, handlebars and rear dereailleur (for protection only). I dropped the Reverb post into the frame and retracted it, put the wheels in cases for a little security and then zipped things up. I also put my hydration pack, shoes and a bunch of extras in there without going over the 32 kg/ 70 lb weight limit.
Unlike the Dakine and Trico cases, the Thule wheels along upright. It handles weight much better this way and allows you to easily walk with wheeled luggage in the other hand and pass through doorways. Once boxed the sides are smooth and the entire package is narrow making snags that may damage your precious cargo unlikely.
The bad news is that the RoundTrip Pro will set you back US$760, but you could recoup some of that by renting it to your buddies who are too cheap to buy their own. Thule also makes a hard-sided version, the RoundTrip Pro Transition, for the same price. It weighs almost twice as much (15.8 kg/34.8 lbs) but offers a next level of protection – and it should last for years to come. Thule also makes two lower priced cases for travellers on a tighter budget.
For more head to thule.com
---
Any tips for packing your bike for flight?