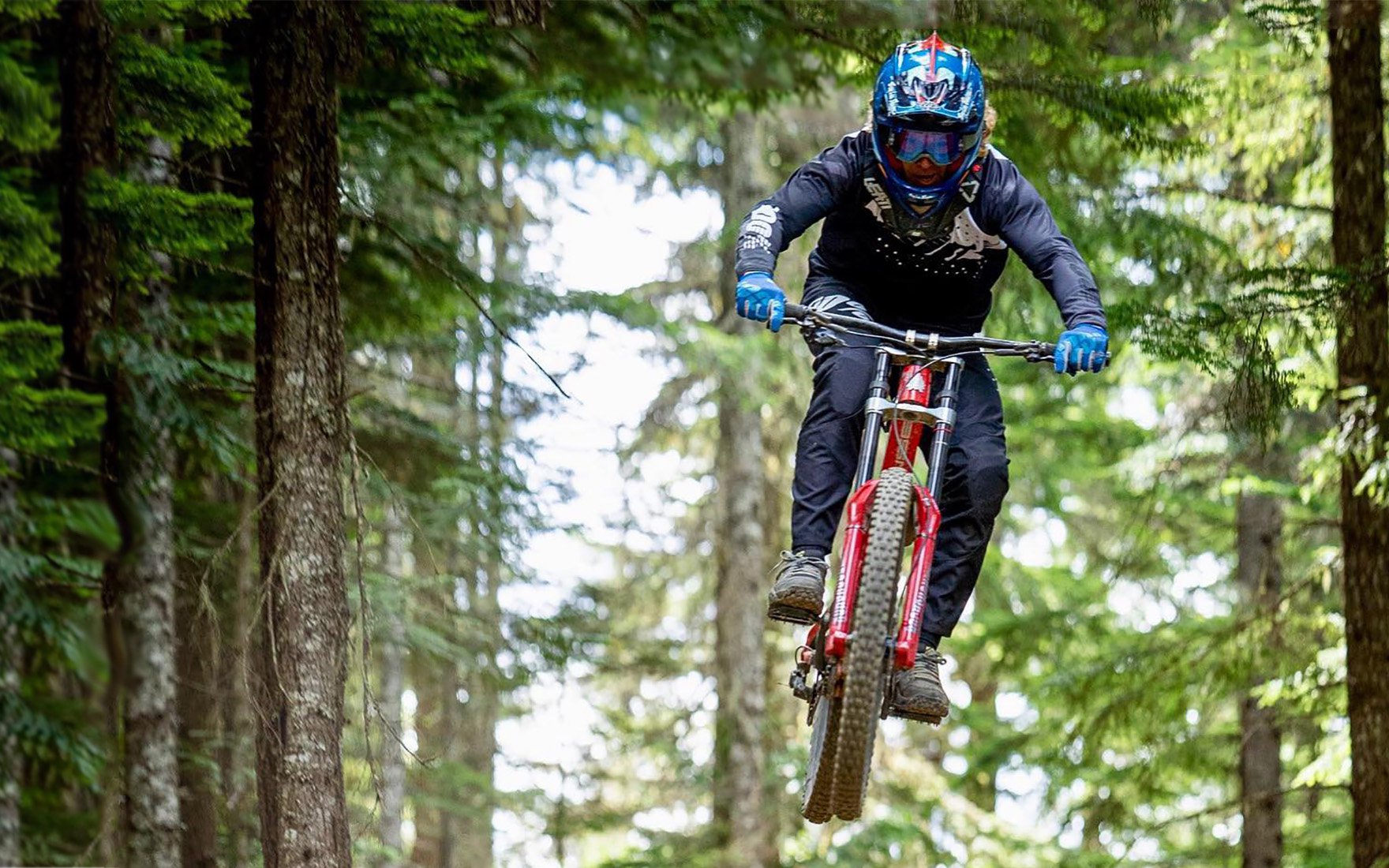 Sad News for Mountain Bikers
Third Mountain Bike Fatality in Sea to Sky
Fatalities in mountain biking are rare. Usually they are that is. Sadly though, we've had a rash of tragedies lately, with two in Whistler and one in Squamish. Add the sad news about Jordie Lunn and this October has been the worst period for British Columbian mountain biking anyone can remember.
Promising young ski cross racer Mikayla Martin, who was just 22, died while riding in Squamish on October 1st. It is believed that Mikayla was trying to become the first woman to ride a very difficult slab line near the Stawamus Chief when she lost control and struck a tree. It seemed everyone who knew Mikayla loved her.
Professional freerider, Jordie Lunn, seemingly succumbed to injuries after a crash while riding in Mexico on October 8th. Jordie had a fall that, according to one of his comrades, was not a disastrous one, while trail riding with friends for a web video series. I was told that, "his visor wasn't even broken, it wasn't enough of a crash to produce an injury that serious." It may be that Jordie's crash precipitated some sort of medical conditon, or it's possible the reverse is true.
Jordie's influence, particularly on the younger generation, was monumental. He will be missed for his sweet character, his sense of humour and his warmth.
An as-yet-unnamed man from Burnaby, B.C. died on October 16th, after crashing while riding A-Line in Whistler. His name has not been released. Our thoughts go out to his friends and family.
The latest tragic loss was 54-year old Chad Christy who was riding Comfortably Numb north of Whistler on Sunday October 27th. It's believed Chad had a cardiac arrest during the ride. Originally from Maryland, Chad was a resident of Breckenridge Colorado but had begun dividing his time between Whistler, where he was building a house, and Mexico, indulging in his passion for outdoor sports in both locations.
By all accounts Chad was a gem. I asked Rémy Métailler to give me some thoughts about his fallen friend

Chad was an absolute legend. Always smiling, always stoked. I met him in the park. For the longest time I thought he was a cool 40 years old with a look of pro surfer. Then a year later we had dinner at my place with Yoann, and he mentionned he was 54. I thought he was joking for a while but he replied. No, I'm 54, how old did you think I was?!. After this day he became in my mind the coolest 54 years old I had ever met. The next day I called my dad and said "My friend Chad is actually 54!. When I'm 54 I want to be like Chad". I'm going to miss him a lot. I was always looking forward to another dinner, or ride with him. You won't be forgotten Chad, and you had an amazing impact on everyone who you met. RIP my friend. - Rémy Métailler
Katrina Strand and her husband Yoann Barelli had also befriended Chad and are gutted about his premature demise. Katrina was also keen to share her thoughts about Chad:

Chad had a profound impact on my life in the short time I knew him. And I know so many people that could say the same thing. When we showed up in Mexico last winter, after only meeting him briefly before, he took us under his wing and made sure we were settled - every day. That was Chad. He spoke only from his heart. Well, we nerded about bikes too, but most of our conversations reached a deeper layer. In many ways, he was my guide and mentor, helping me navigate some of the most challenging times of my life. The compassion, perspective and care will last me a lifetime. These gifts are immeasurable. - Katrina Strand
What can we learn from black October 2019? Much of it is obvious, like many of life's lessons.
Mountain biking is dangerous. In fact it's a wonder there aren't more tragedies when you consider what we do and where we do it. But life is dangerous as well, and as we learned from Chad Christy's premature departure, we don't know what is in store for us. Each of these mountain bike riders would likely tell us to live as they lived; sucking the marrow out and enjoying every single goddamned day.
Hug your friends, and kiss your family – and please play safe out there.