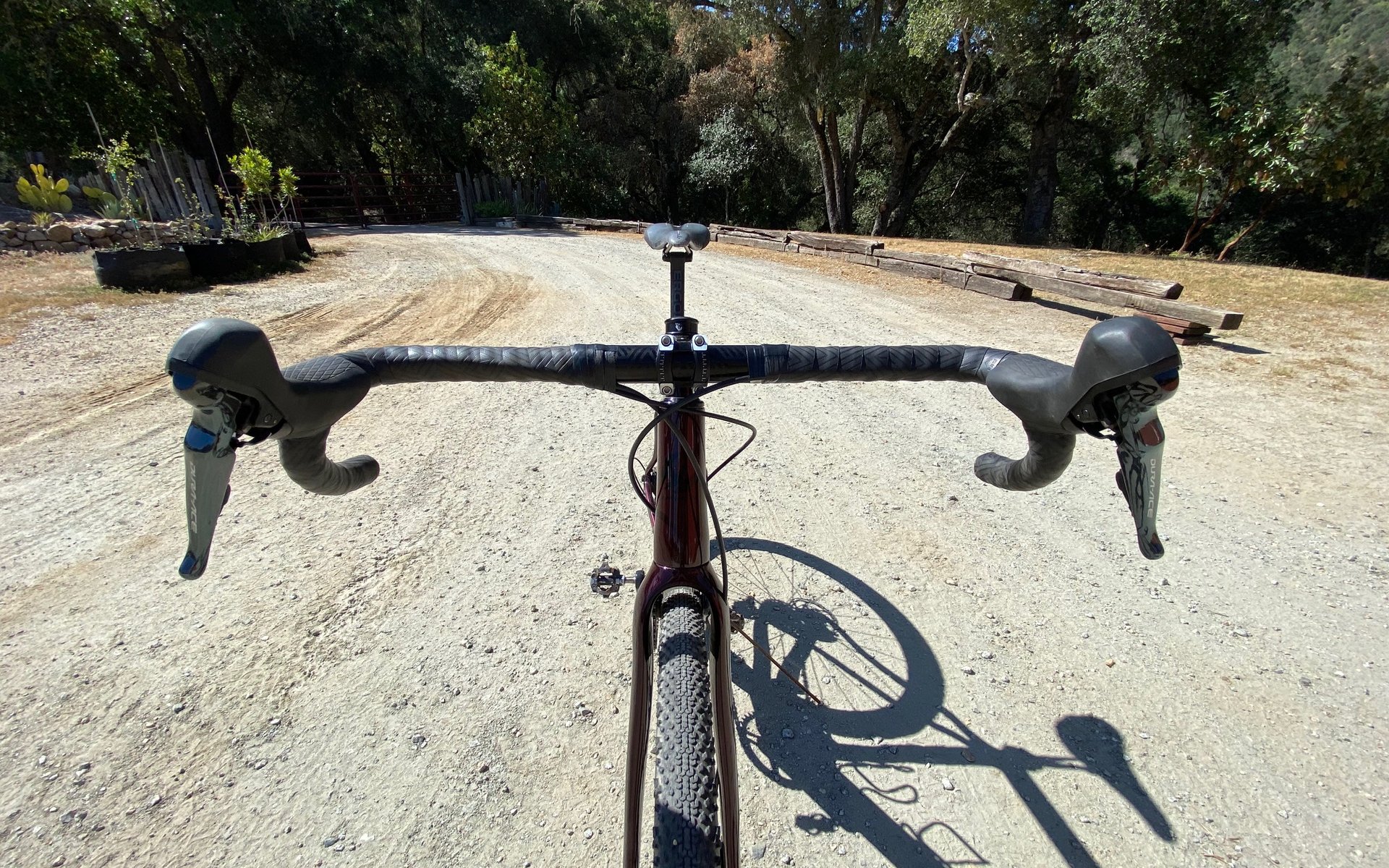 Drop bars enter the modern age
The Wide Gravel Future
In case it wasn't already obvious, this is about drop bars and gravel bikes. We understand the contentious nature of this, and that some readers may find this content offensive. If you are one of those readers, we suggest carefully tapping the back arrow on your browser. We totally understand.
PNW Components' Coast Gravel Handlebar
We (meaning us mountain bike riding people; you, me, and everyone not riding a 30-year-old bike) generally tend to follow equipment evolution without too much complaint. Innovations come along, we accept them, our riding style changes, and we implement the next wave of change as it happens, then we repeat this pattern time after time. Sometimes the changes are subtle and don't have a profound immediate effect for most of us. Take, for example, bottom bracket axle diameters. Other times, the changes are huge and the ripple effect is immediate. Dropper posts, disc brakes.
Handlebars, however, are a bit of a conundrum. If you were to compare the 550mm wide, five-degree bend flat bars that were standard equipment on every bike in 1992 to the 800mm wide, 30mm rise, 10-12 degree sweep bars that are the current defacto standard on today's mountain bikes, you might consider this kind of change to be more on the dropper post end of the spectrum than that of bottom bracket axle diameter. Except it took most of those 30 years for handlebars to evolve to this current state, and the change happened in 10mm increments, year by year almost, alongside other, more tumultuous shifts in technological tectonics.
But at least the change did occur, and it could be argued that modern handlebar widths are almost as important a part of the modern bike riding dynamic as head angle and reach. For the doubters, I recommend slapping an old pair of cut down Hyperlites onto your bike and dropping into your favorite technical line.
Over on the drop bar side of the cycling scene, however, for most of the past several decades handlebars may as well have been frozen in time, like prehistoric insects trapped in amber. Sure, ergo bend bars came along not long after aero brake levers hit the scene, but basically everyone in the world, regardless of size or riding preference, rode 42cm bars. 420mm. Oof. There was some deviation of fit that spanned a whopping 40mm in either direction, but that was about it. There were some compelling reasons for this stasis; wider bars are aerodynamically not friendly when speeds get up above 20 miles an hour, riding in a pack of 100 or so others it's a lot easier to squeeze in shoulder to shoulder when everyone is about the same width, many road purists are gram-obsessive and wider bars weigh more, and the paved terrain is generally predictable enough that the added control of wide bars was not really seen as a need.
Then along came bikepacking and gravel. Sketchier terrain, lower overall speeds, no peloton. A whole different set of needs.

It could be argued that modern handlebar widths are almost as important a part of the modern bike riding dynamic as head angle and reach. For the doubters, I recommend slapping an old pair of cut down Hyperlites onto your bike and dropping into your favorite technical line.
Enter PNW's Coast handlebar. Feast your eyes on this freakish beauty. 520mm wide across the tops, six hundred and four millimeters wide at the tips, super short 65mm reach to the hoods, super shallow 105mm drop with a 20 degree flare. PNW are one of a few brands that are currently redefining what "drop handlebar" means. Within the past two or three years, the old 42cm barrier has been kicked down and a surge of heretical new bendy handlebars has hit the market, a relatively sudden and huge evolutionary shift with broad reaching implications.
Stepping back a bit, it's not fair to say that drop bars have existed in a total vacuum. There have been variations in bend and flare that can be traced back through WTB's Dirt Drops from the late 80s, Nitto's eternal Randonneurs, and the fact that once upon a time back when rims were wooden there were all kinds of widths and shapes of bendy bars. But the status quo, the meat of the bell curve, has been pretty damn consistent around the old 42cm edict for quite a while. So a growth spurt of 100mm (184 if you count the flare, bro) is a sudden and major paradigm shift.
Does it work? Does this added width make gravel bikes suddenly off-road competent?
Yes and no.
To wrap my head (and hands) around the pros and cons, I ordered up a set of 520mm Coast bars (they are also available in 480mm for those with more modest tastes in experimentation) and some of PNW's bar wrap, slapped them onto my Pivot Vault, and started pedaling. I was replacing a set of Easton EA70AX 44cm bars, that flared to 50cm at the tips, a slightly more gravel-esque than average road drop bar. My findings can be summed up into three easy buckets.
The Good
So Much Room! I've always hated 42cm road bars, and would go out of my way to find 46cm bars that were measured center-to-center (as opposed to outside-to-outside) at the tips to give me more room to breathe, and to offer more real estate on the tops of the bars. This desire for as much room on the tops as possible was why I never really got along with WTB Dirt Drops, which sacrifice the tops in order to accommodate the flare and the width of the tips. Having a solid wide flat bar top is mana from heaven. More room for hands, more space between the hoods, easier breathing because my rib cage doesn't feel like I am pinching myself inwards across my chest, easier to pull the front up over rocks and logs, and more control everywhere. A whole lot more control.
Riding drops offroad is an acquired taste, and not everyone likes it. I do not in any way prefer it to riding flats or rise bars, but I find a kinky pleasure in trying to rail singletrack on drop bars and skinny tires. In this setting, the Coast bars are total game changers. It feels like I am cheating. I can ride on the tops a lot longer before reaching for the hoods or drops to grab some brake. Then, thanks to the super short reach, that transition is a LOT smoother than bars that have more reach. Riding in the drops is also less of a posture shift due to the shallow drop. The flare is generous enough that my wrists don't get hammered by the tops of the bars when braking in the drops on ledgy descents, but it's not so massive as to feel alien. I can pull the front wheel up easily whether in the drops, on the hoods or on the tops, and it feels so much more controllable than yanking up on a comparatively cramped traditional road bar.
Everything that we like about relatively wider mountain bars in terms of control applies to relatively wider drop bars on skinny tires. More response to less physical input, calmer handling, increased overall stability, and less jarring feedback from the bars themselves.
Additionally, for bikepacking, there is a ton more room to run a handlebar stuff sack. On the rare occasions when I am overnighting, I like to run my sleeping bag in a handlebar stuff sack. It's not heavy so it doesn't really impact handling, but it is kind of bulky. On "regular" width drop bars, it gets real cramped trying to wedge a stuff sack between the hoods and still operate the shifters/brakes. Not anymore. Halellujah.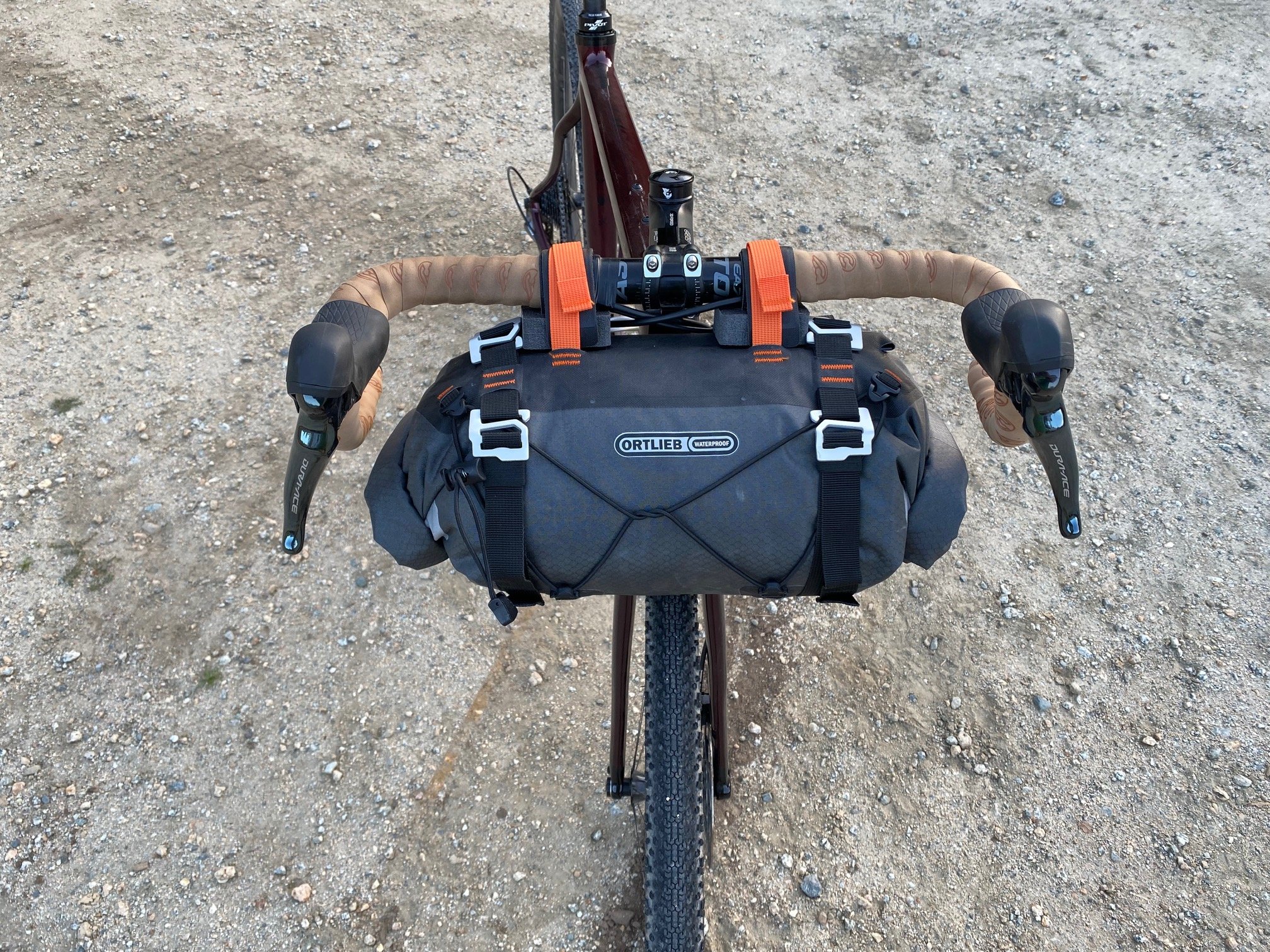 The Bad
It's true what they say about aero. Descending on fast pavement in the drops or with hands perched on the hoods, it feels as if I've set a drag anchor, or deployed a small parachute. This can be mitigated by any number of speed-tucks, but even then, there's a lot of handlebar sticking out in the wind, and in the event of needing to reposition to panic grab the brakes it's a long reactive reach from the center of the bars to the brake levers. But these are all trade-offs that I am very willing to accept.
They are wide, though, boy howdy. You won't make any friends racing crits with these puppies. And, along with wide, all that extra aluminum weighs a bit. In the case of the 520mm Coast, we're talking about a 357-gram handlebar. Again, for my own purposes, this is not really even a concern worth considering.
The Ugly
This is a personal one. From where I sit on the bike, the Coast is beautiful. It so massively increases the functionality of my bike in every possible way that I cannot help but be enamored of it. From the side, it looks just like any other road bar. No big deal. Viewed from the front, though… It takes some getting used to. I am still getting used to that visual. Fortunately for me, I rarely look at my own bike from the front unless I am endo-ing in a super-lucid manner. But I don't usually endo in a lucid manner, preferring to close my eyes and pray, so it doesn't really matter. But still, this definitely is not the aero speedster look.
Bottom Line
Was it worth it? Hell yes! Would I buy it again? Absolutely. Does it work? Yes. Did it make my gravel/dirtroadie/bikepacking life a better one? You bet. Did it turn my gravel/'cross bike into a suddenly competent singletrack slaying weapon? No. It's still basically a road bike with slightly fatter tires. Trying to go really fast off-road still gets painful quickly. But it is a whole lot better than it used to be, provided you understand all the usual caveats about trying to ride steep, twitchy, rigid, relatively fragile bicycles in the dirt.
Would I change anything? Not sure. PNW recommends going with a slightly shorter stem when installing a Coast bar, in order to compensate for the increase in wingspan pulling a rider's torso forward. In my case, I had been debating whether the stem on the Vault was a little too short with the older narrow bars, so I left it as is. So far, I'm happy with this setup and do not feel the need to drop stem length.
And by happy with this setup, I mean I'm over the moon. This one simple addition to my bike has made the bike more pleasant to ride, comfortable, more capable, more betterer, in about 90% of the places I ride. Yay evolution!
---