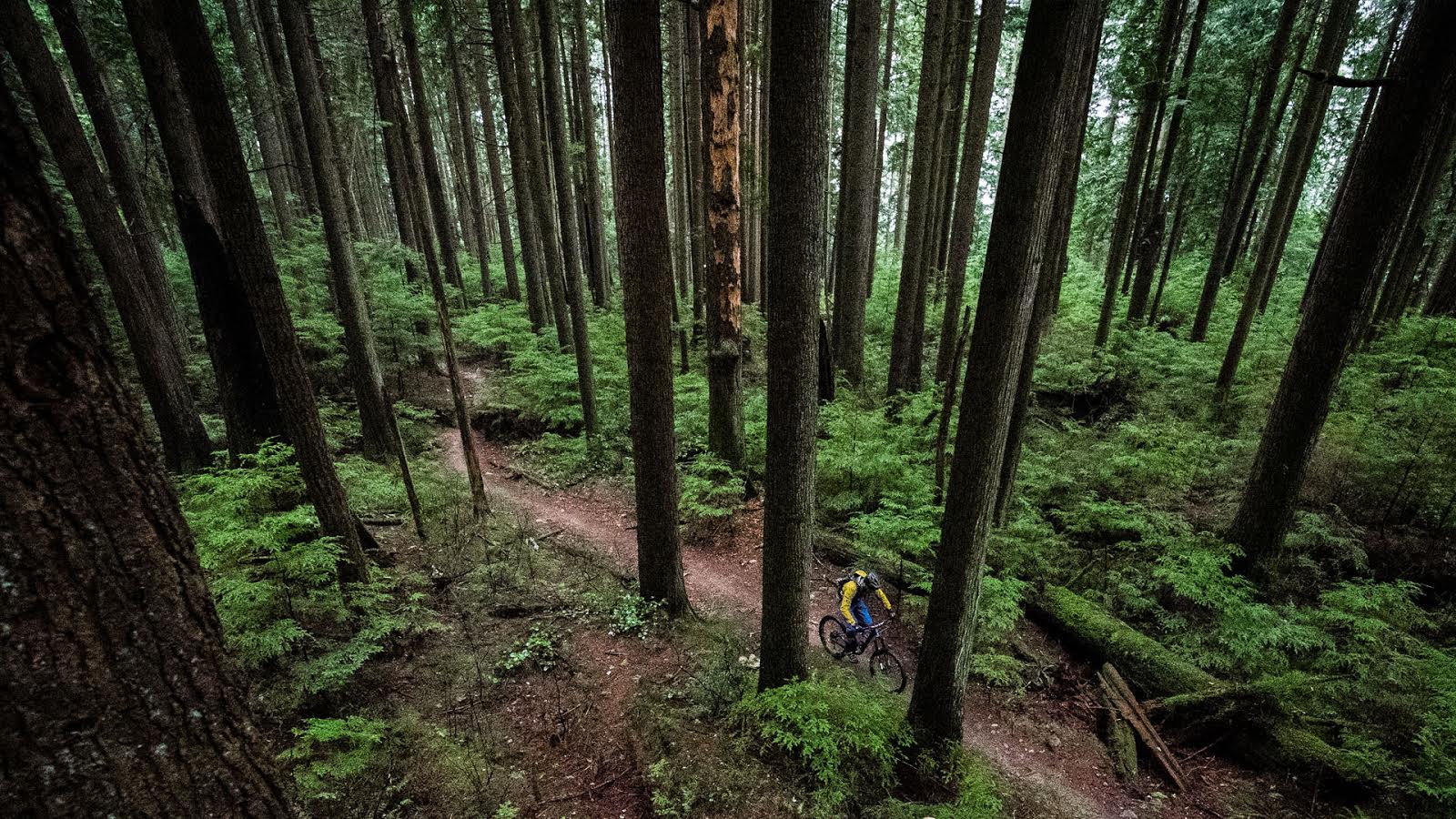 The Wettest Day of All Time
As I drove out of the snow and in to the rain, my wipers were on full speed, and I was beginning to wish that my goggles had the same settings for their lenses. It was one of those days where you take a deep breath before you get out of the car, and move as fast as you can, in a vain attempt to dodge the inevitable – getting soaked to the bone. It was one of those days where you finish riding and could not be any wetter, where you spray your bike and then yourself, because your shoes are already overflowing with muddy water with every step. One of those days where your teeth are filled with grit, from smiling through every puddle. In other words, a typical winter day on the Shore!
Morgan rocked up also sporting the new Aurum, and the bikes looked so good in the truck, that we couldn't say no. And besides, if he was prepared to stand in the rain with a camera all day, I was more than ready to get up there and ride past him a few times, even if it did mean losing the goggles as well as the feeling in my fingers and toes for half the day! Andrew Baker was also out, shredding hard, keeping smiles on our faces, and afterwards, making sure that I didn't drive back up to Whistler as wet and cold as when I finished the ride. Thanks buddy!
Tips for riding the wettest day of all time:
---
Did Paulo leave out any tips for riding in the wet? Bring it on in the comments below…