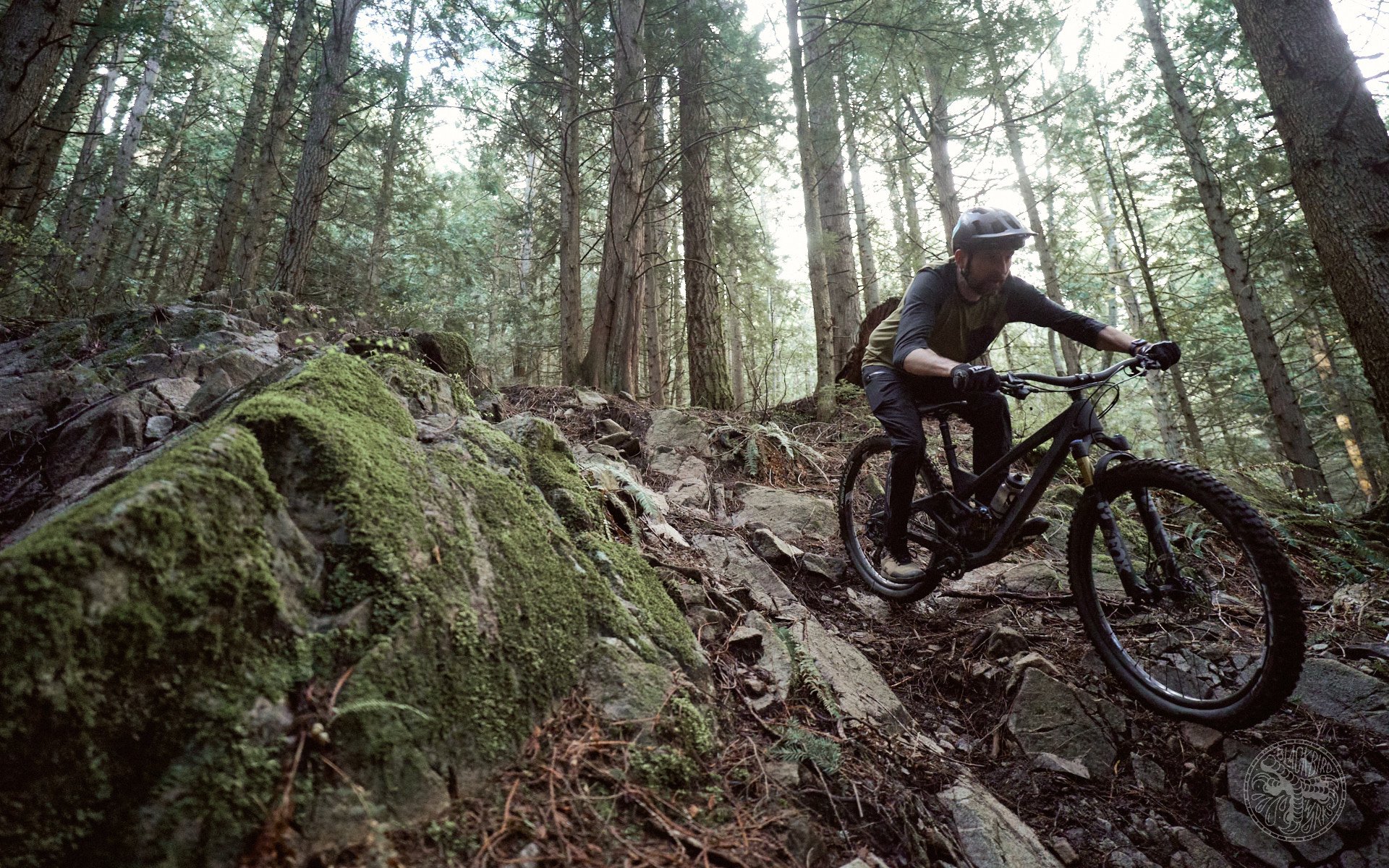 Built in Kamloops
We Are One Arrival - Long Term Review
Perhaps this is arguable, but I believe We Are One has one of the best stories in mountain biking. What other company was founded by a world cup DH racer?* What other company has put more energy into making so much in house? What other company started with in house carbon fiber manufacturing? What other company packs a verb in their name?
This story seems so good, in fact, that we've told it a few times here at NSMB. There was a press release. Cam did a first look at the Arrival. There's a video about the launch of the Arrival. There's even an older interview with Dustin Adams. And shit…even more (here and here)! With all of those at your disposal, we can worry less about the bigger picture and hone in on this specific bicycle: The We Are One Arrival with the SP2 build kit in an SZ3 frame size.
*Other than Unno…Tomac…maybe Atherton…probably a couple others that I missed.
Let's talk aesthetics
This thing could ride down the hill like a turd caught in a rockslide, and it might not even matter. It just looks that good. I was out riding last week and I caught sight of one in the wild and I ran over excitedly and started asking the guy questions about it…all the while having one of my own (temporarily) that I could spend any amount of my free time looking at. I just wasn't used to seeing it from that angle and got really excited! It's that striking.
Part of this is just the brazen, unapologetic use of carbon fiber, and the Cerakote paint that seems to shrug off wear and scratches. I love both of these things, but I also wonder what this thing would look like without the cosmetic weave, and with no paint? I'd sort of love to see a full stealth frame with the same finish as the rims. I did ask the question as to why they went in this direction with the frame. "It's fun to show just how nice carbon can look" was the response I got. Fair enough.
Speaking of stealth, it's interesting to see the decisions We Are One has made with their branding. Those that know, know, I guess. Though, anybody not on top of the latest in bicycle technology might be confused by what they are seeing. I had countless trailside conversations about this bicycle, and more than a few resulted in blank stares and uncertain head nodding when I explained who made this shadow of a bicycle and where it came from. It's a bold move to not put your brand name on the first bicycle that you ever created. I'm not saying they should slap that shit all over the thing (it is a bit of a mouthful), but a nice little head tube badge wouldn't be so bad.
No matter. Whatever they've done, it looks good, and it's definitely different.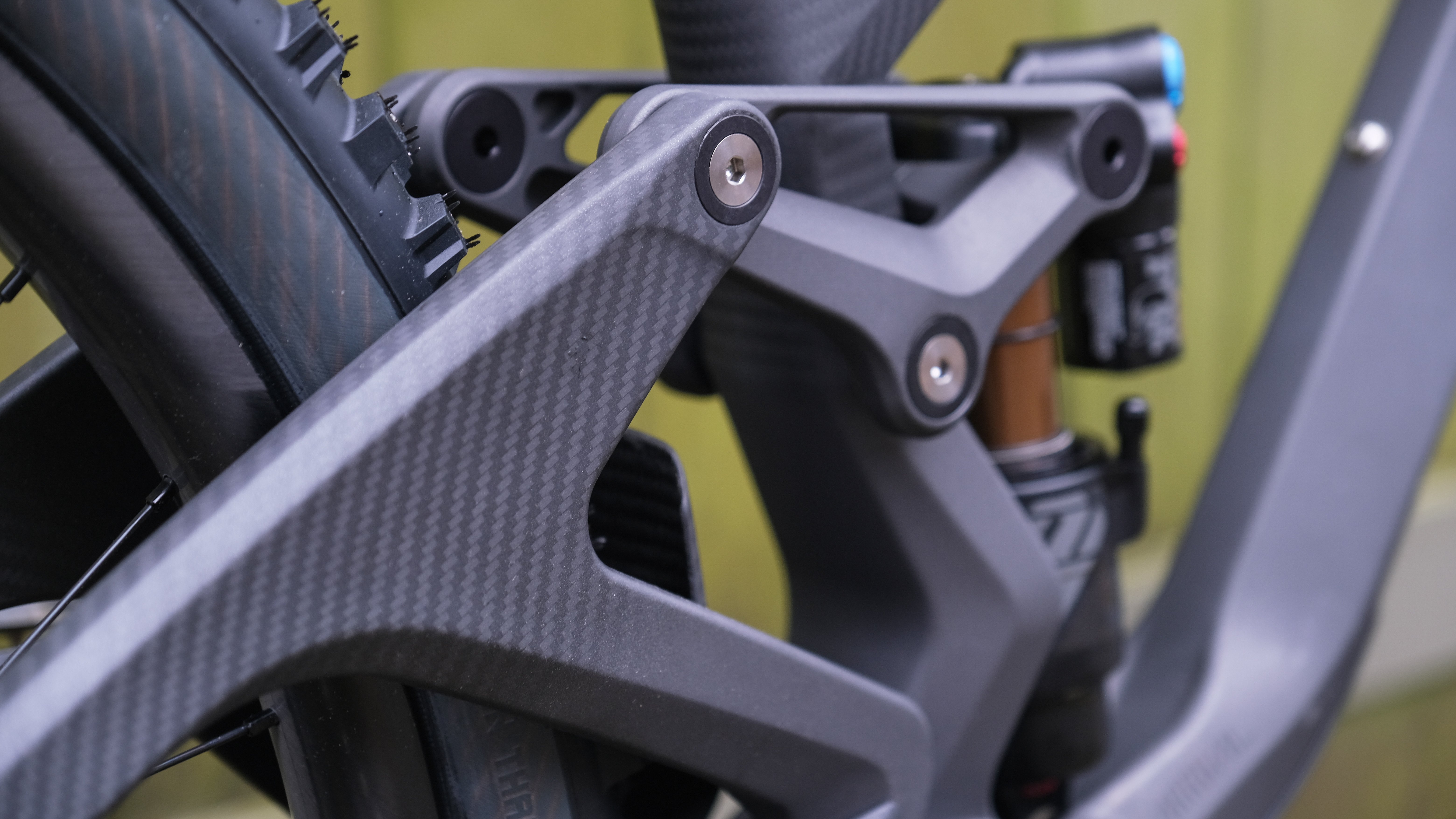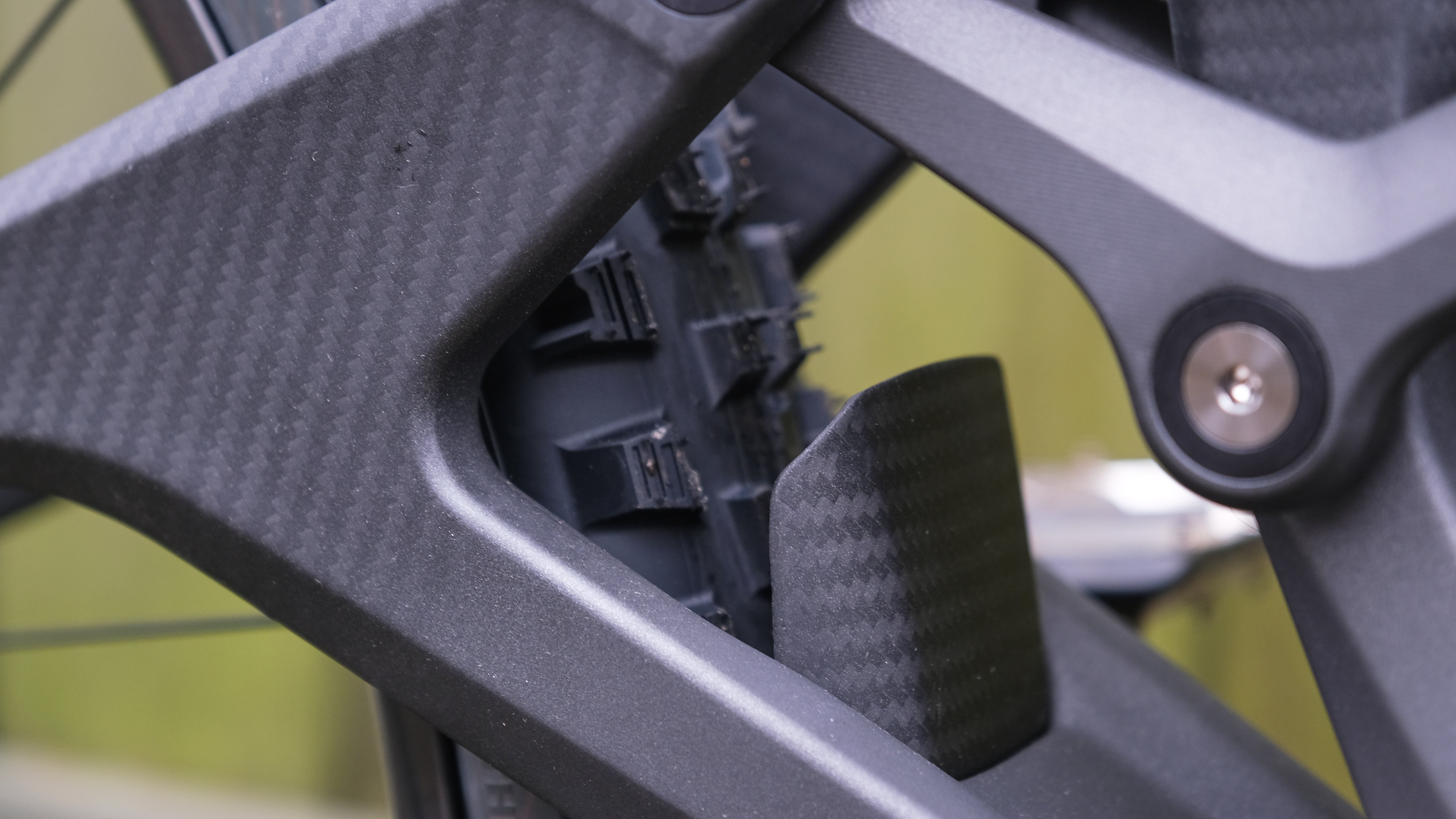 The Suspension
Moving along to some of what will determine how this thing actually makes its way down a mountain, let's have a look at the suspension. What we don't have are any graphs showing the kinematics. What we can do though, is draw some of our own conclusions.
The first conclusion that we can draw is that this is a fairly high leverage beast. 152mm of travel out of a 55mm shock is certainly something I would describe as "high leverage." I find higher leverage bikes always take a little bit more time to get sorted, as it can feel strange to keep ramping those pressures up and up. You also need greater jumps to feel a dramatic difference.
Drawing some simple lines we can get an idea of what is happening with the instant center. It starts quite a bit higher and in front of the top of the chainring, and then swings down before winding up at around the top of the chainring. This suggests a sizeable helping of anti-squat at sag, which will drop off somewhat as the bike goes through its travel. There's also enough progression in the rear that We Are One feels confident in selling a coil shock option.
At this point, we'll head on over and take a look at some of the quotes provided by We Are One on these topics.
The main goal with the design, kinematics and the geometry was to create a very stable and predictable system, which allows the rider to push their limits confidently in any type of condition and terrain.
Starting with the geometry, the first step was to get that stable 'in the bike' feel instead of the 'on the bike.' Having 75-85mm bottom bracket drop and head angle of around 63 deg, at sag with the rider on, allowed dropping the centre of gravity of the whole bike/rider combo by up to 20mm compared to other enduro bikes in the same class. This removed the need to have excessively long front and rear centre of the bike, which is a common and easy way of increasing overall stability of the bike.
The goal with the kinematics was to create a platform, around the sag zone, which keeps the bike high in its travel and stays super responsive to rider inputs. Having reduced sag amount of 22-25% (38-44mm) at the rear wheel allowed the Arrival to have a similar initial behaviour to a shorter travel bike. That 'wakes up' the bike a lot on low speed an low intensity trails, and the rider could use way less energy pushing and pulling in order to gain or preserve momentum.
Both the anti squat and the anti rise values are set up to aggressively preserve geometry in that sag +-20mm zone.
The leverage ratio starts high at 3.4 and drops to 2.95 at sag, which allows the Arrival to be extremely supple off the top, even when set up with air shocks.
For the remainder of the rear travel - sag to bottom out - the leverage ratio preserves the progressive behaviour, but only drops down by another 0.5, down to 2.45, when fully compressed.
The anti squat and pedal kickback are reduced aggressively throughout the rest of the travel, having little to no effect on the suspension in the last 40% of the travel.
Anti rise values are pretty constant - 95% at sag, and falling down to 80% at full bottom out, which provides a very consistent and predictable braking feel throughout the whole travel range.
The front to back centre ratio starts out at 1.87, then 1.83 in the sag area, and ends at 1.77 at full bottom out. The rider's confidence comes with consistent and predictable grip, so having a constant front to back weight distribution throughout the whole travel allows the rider to stay in their desired position, without trying to compensate for any excessive shifts.
Without seeing the curves, it's hard to see exactly what is going on, but what We Are One describes sounds in the same ballpark as what one might experience with an Ibis Ripmo, or other dual link/DW-Link bike, albeit with curves designed around lower sag values. From our line drawing exercise above, we can see why this is the case. Pivot locations and linkage lengths of course mean that there will be as many differences as similarities, but if one wanted to imagine the shape of the curves of the Arrival, one could do worse than to start with the curves that are shown here to gain an understanding of what is happening. Stress on the word shape. Actual values, locations and slopes will vary.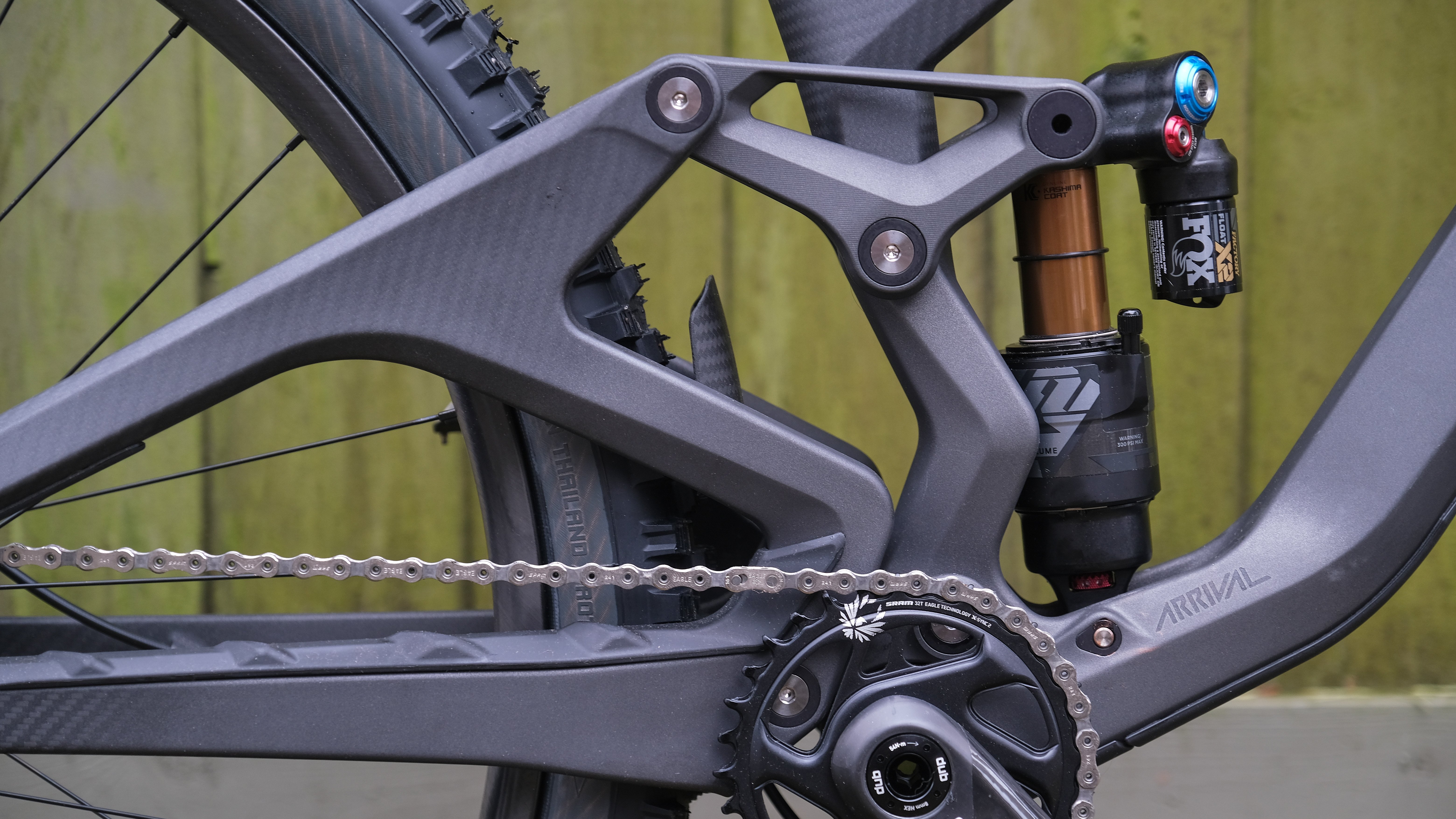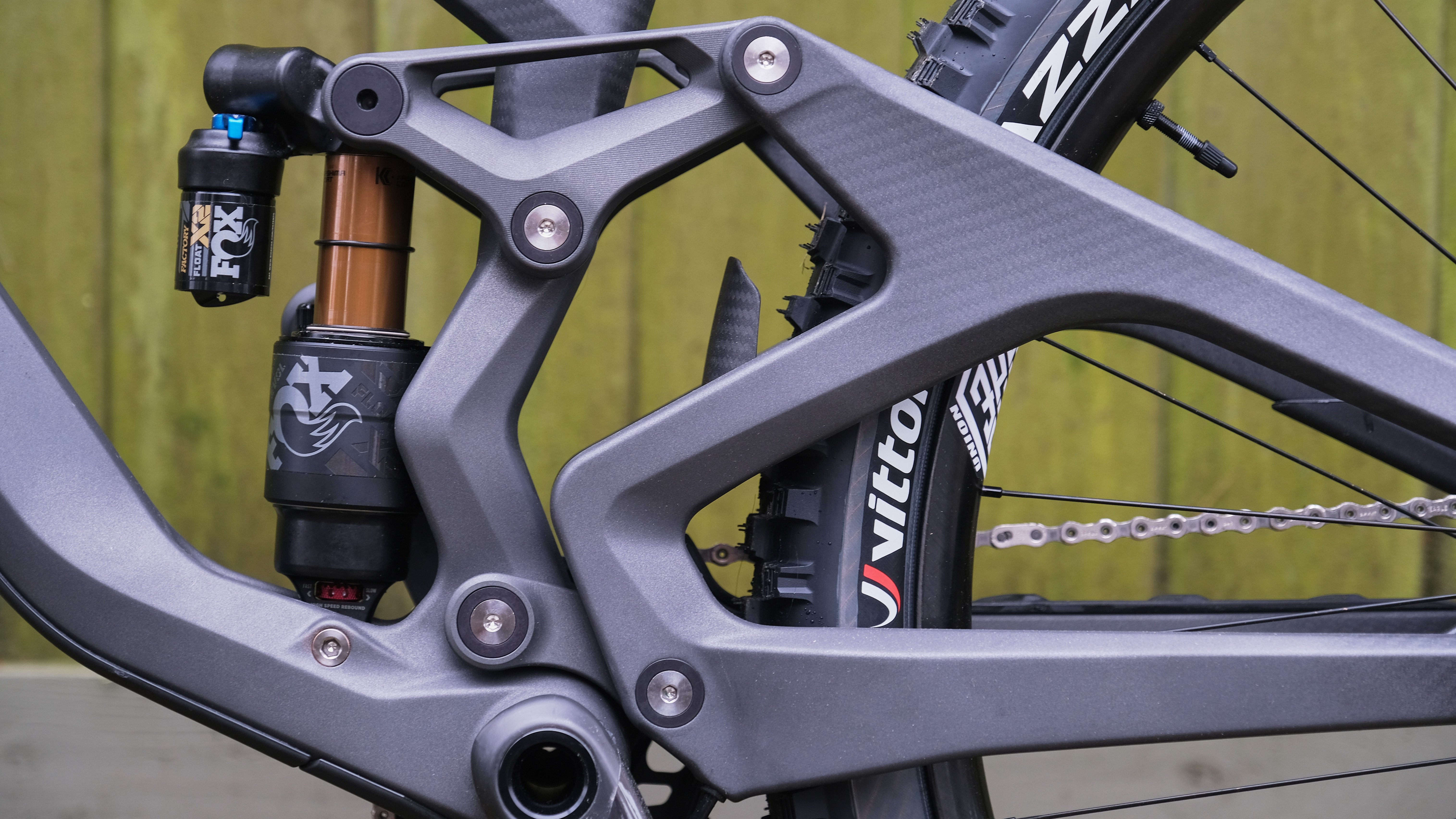 Fit and Sizing
This frame is the largest that We Are One offers, the SZ3. Again, visit the launch article to compare between sizes, but this one here is as follows:
Reach - 500mm
Stack - 626mm
Headtube length - 105mm
Chainstay Length - 441mm
Headtube Angle - 64 deg
Front Center - 836mm
Wheelbase - 1277mm
Seat tube angle - 77deg
BB drop - 37mm
BB height - 338mm
Effective top tube length - 645.5mm
Fork offset - 44mm
Standover - 676mm
The 500mm reach made this an easy call for me to go with the largest frame size. Hopping on board though, this thing felt a lot longer than the numbers would indicate. On paper, it's not that far from the XL Ibis Ripmo AF (495mm reach, 642mm stack) or even the XL Santa Cruz Megatower (495mm reach, 656mm stack), but this bike feels longer. I think this is down to the low stack height rather than the reach number. Maxing out spacers helped, but if this bike was going to hang around for the long term, I'd start playing around with some higher rise bars.
The SZ3 also gets slightly longer chainstays than the other two sizes, although the growth in length isn't major (from 437mm up to 441mm).
Setup
Before we get started, we need some disclosure. All was not perfect through the course of this bike test. At some point, the shock started making some squishy noises. These noises went away when I got to my "open everything right up" settings. Once Ryan "the shock destroyer" Walters took possession of the bike, his first reaction was to question why I was riding with a blown shock. As somebody with less experience blowing shocks up (and lots of experience with self doubt), I sort of just worked with what I had within the time constraints of this test. The condition of the shock most likely played a part in how I experienced this bike, but I've done my best here to remove that from my judgments.
We Are One is not shy about sharing their expected sag value, but there isn't much more than that to go on when setting up this bike. Yes, they're a small company, and yes, this is their first bike, but some guidance on pressure would be really nice and would make it much easier for new owners to get to the right place.
That being said…the guidance that We Are One did provide wasn't spot on. Unfortunately "body weight + 25-35 psi" wasn't really the ballpark that I was looking for. I'm at body weight + 55 psi right now and I could probably stand a few more rounds of upward pressure experimentation.
For damping settings, I started with Fox's recommended settings for a given pressure. This sort of worked, but not really. More on that in a minute or so.
In setting up this bike, I often felt like I was chasing two different feelings at the same time. It seemed like there was consistently a bit of travel left in the tank, no matter what I was doing, so I was searching for a way to soften things up and take advantage of the full range of travel. But deviating from the recommended sag, towards something a bit more typical (say 28-30% sag) made the bike feel like it was wallowing, especially while climbing or at low speed.
What's interesting is that set-up seemed a lot less finicky when heading down the hill. I really didn't mind descending the bike with sag in that 28-30% range. Hitting that sag knuckle (where they shift from super progressive to less progressive, at sag) seems far more important for climbing than for descending.
So what I learned is that We Are One is serious about their sag recommendation, and you should pay attention to it. This leaves you with a stiff-assed bicycle, and you may find yourself trying to compensate from there. What I did was remove any and all spacers that I could find in the shock (it only came with one installed), and I went way, way lighter across the board on the damping side (from what Fox recommends for the pressure). This left me feeling pretty good about things. I had the lower-end support I needed to keep the bike climbing like it should, and I gained a bit more forgiveness and ability to use most of the travel. There's probably some more tinkering to be done, but this was certainly a usable set-up. Stiff, but usable. You wind up with what is essentially World Cup DH levels of sag, and that speaks to the intention of this bicycle.
Climbing
As mentioned above, it was climbing performance that drove my tuning decisions with the Arrival and how much things improved once I got closer to the recommended sag values, but I feel like this point can't be stressed enough for potential owners: Do not cheat on your sag values and do not buy this bike if you want a cushy marshmallow.
Once the sag was sorted, it felt like I was climbing a different bike. It became a fast and efficient bicycle that got to the top very quickly. Technical climbing was greatly improved as well, although it doesn't have quite the technical climbing magic of the Ibis Ripmo.
If this were my bike, I'd very quickly ditch the 32 tooth chainring for something smaller. There are some pretty steep grunts on the North Shore and I find that the 32 tooth with the SRAM 36-42-52 tooth large cogs often left me feeling out of sorts. Yes the spaced over Super Boost rear does give you pretty great chainline in the larger cogs, but I would prefer something that kept me a bit further down the cassette. The two Shimano-equipped bikes that I'm running (also with 32 tooth rings) always felt like they were easier to climb in these scenarios, and I think that's all down to the 39-45-51 giving a more usable range.
Descending
During my winter of bike swapping and documentation, I've done a pile of back-to-back-to-back testing of some similar (and not so similar) bicycles. No matter what I did, or when I did it, the Arrival was faster.
And not just a little bit faster, but consistently handfuls of seconds faster. I'd ride the Arrival one day and then come back the next on a different bicycle, feel like I absolutely greased the trail, and feel like there was no possible way that I would be slower than the day before…and I was 5 seconds slower. Or more! This is a shockingly quick bicycle that will make you ride faster. Like, scientifically, no bullshit, faster.
How it does that is by being totally poised and controlled. Again, on back-to-back days, I rode the same loop first on the Arrival and next on the Canyon Spectral 29 (a bike that I liked a whole lot) and in anything fast, rough and bumpy it felt like I was just all over the place when I tried to ride at the same pace as the Arrival.
Where the bike made the most sense, though, was when I journeyed home to Kamloops with it (that is my ancestral home, as well as that of the bike). On open trails with higher speed, this bike is untouchable, and the decisions made by We Are One make an incredible amount of sense. The stiff and supportive suspension is just what you want for working high speed corners and pumping through terrain, and that same stiff suspension keeps the bike in shape, but with lots in reserve for plowing into/over/off of large things at high speed.
Bringing the bike back to the North Shore, things are a bit less obvious. For the best and the fastest, it might be just what they are looking for. For others, it can be a bit much on some of our lower speed trails. When things are slow and chonky (a steep chute with a bunch of steps and drops, for example), there isn't a lot of forgiveness. You're probably riding that trail faster than you ever have in your life, but you might not be feeling all that great about how things are playing out.
The bike definitely has the ability - it can handle steep, technical gnar like a champ - it's just that this comes with a bit of an asterisk. It was easy to carve down rock faces with confidence, or pick your way through a challenging move. The bike is capable, it really depends on how much your body can handle.
Really, the Arrival needs to be ridden fast. It needs speed to make those angles work and it needs force for the suspension to move. It's happiest when you're trying to squeeze a few seconds out of the trail and it doesn't make the most sense if you aren't.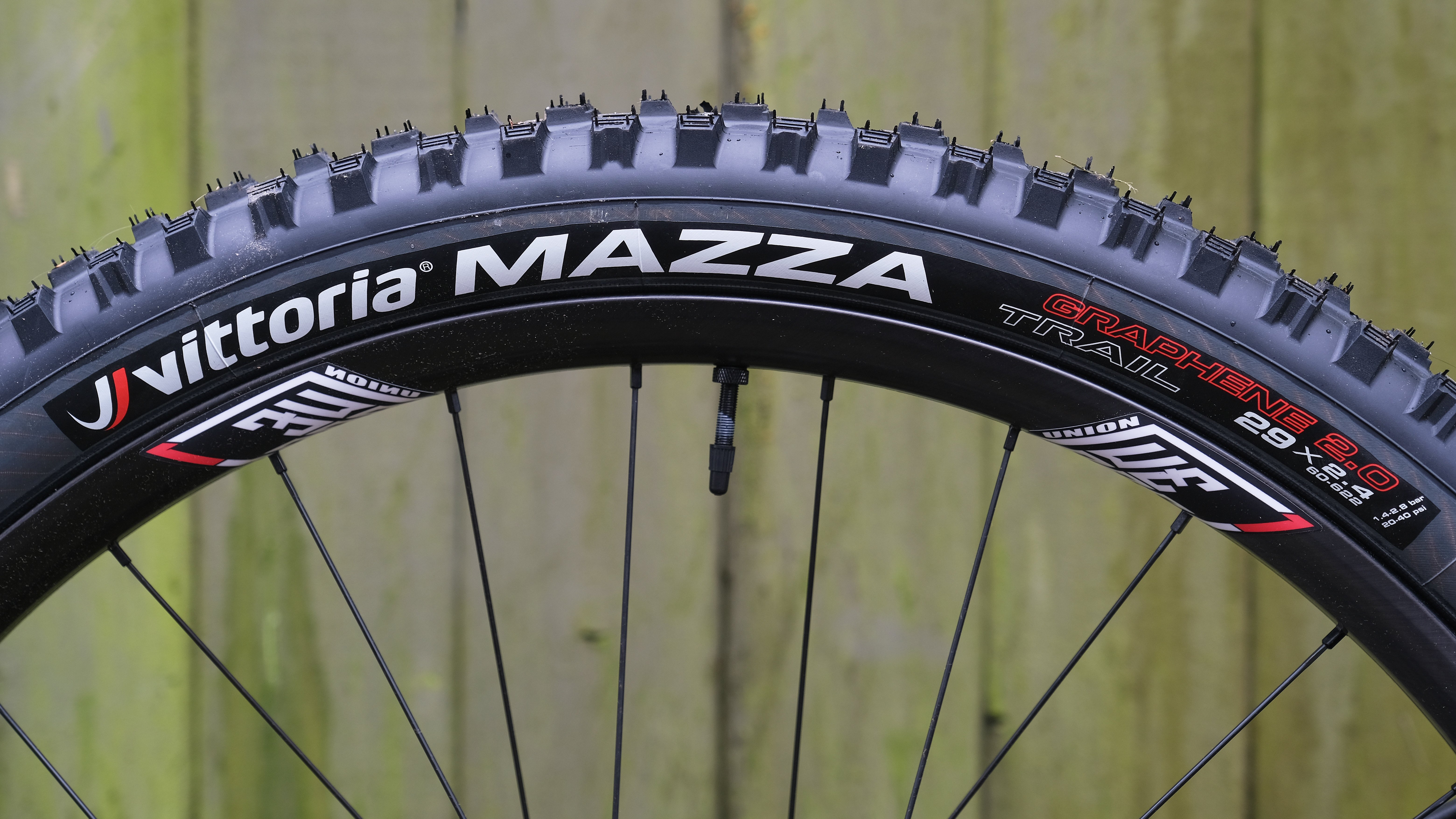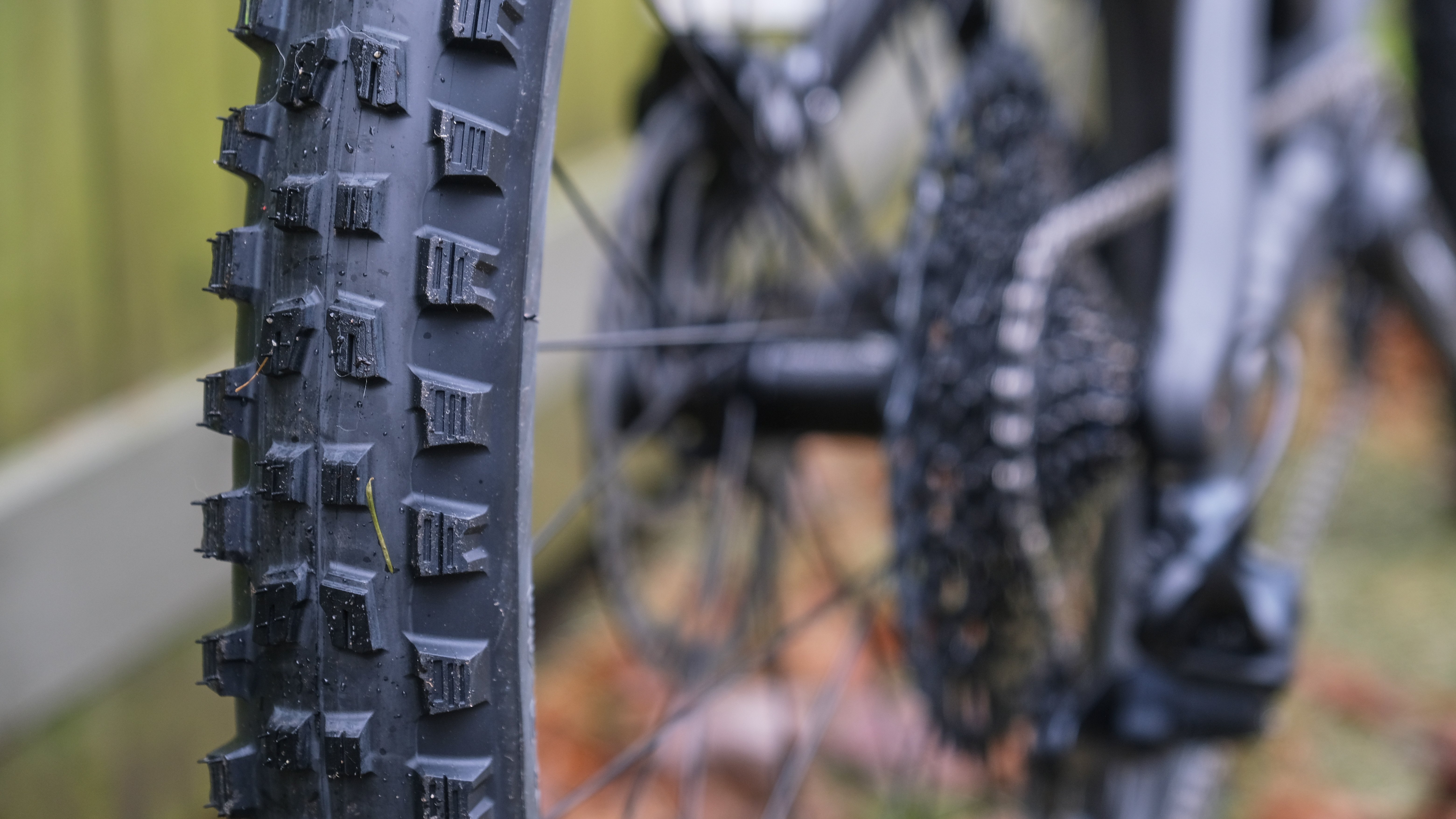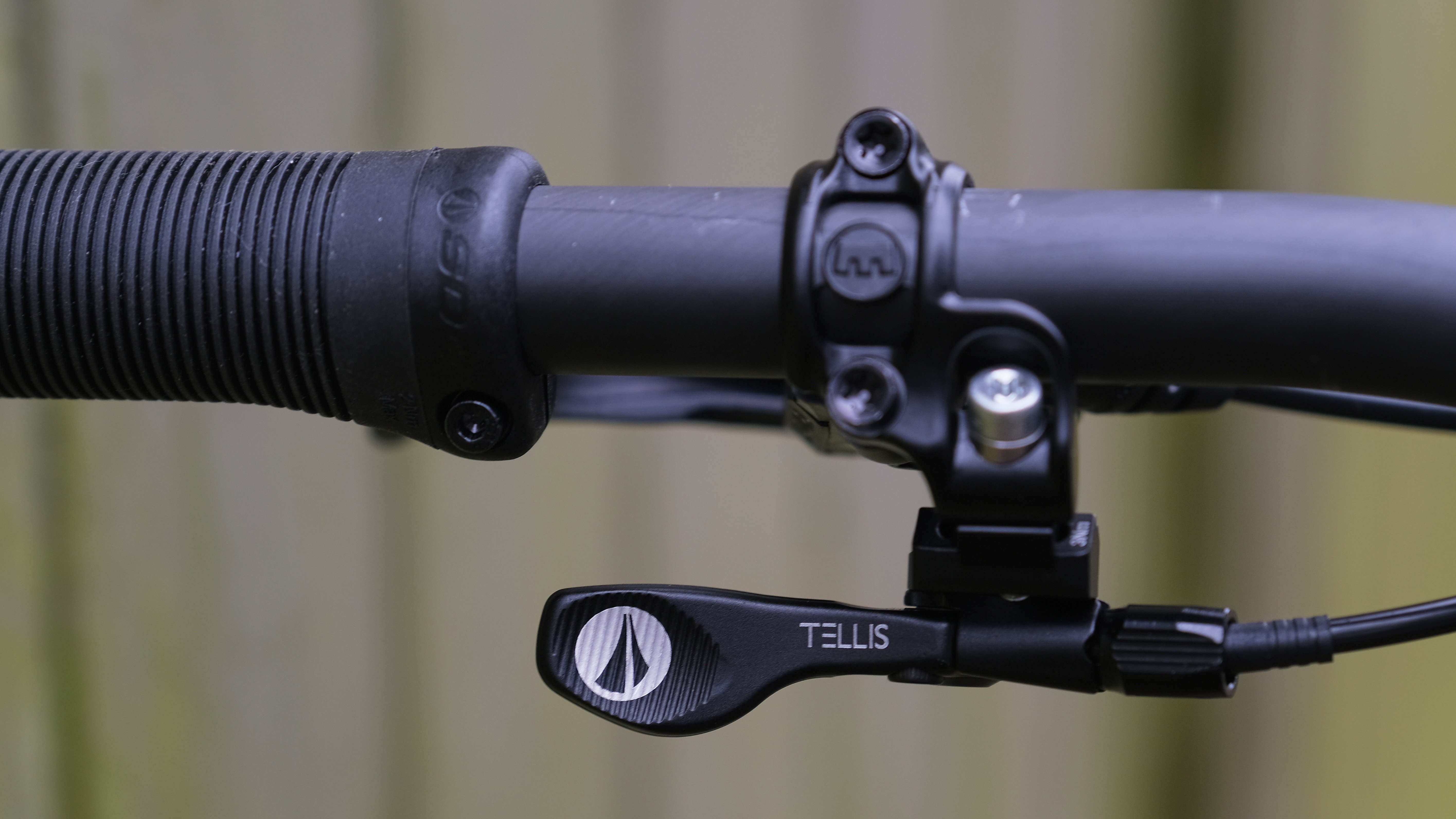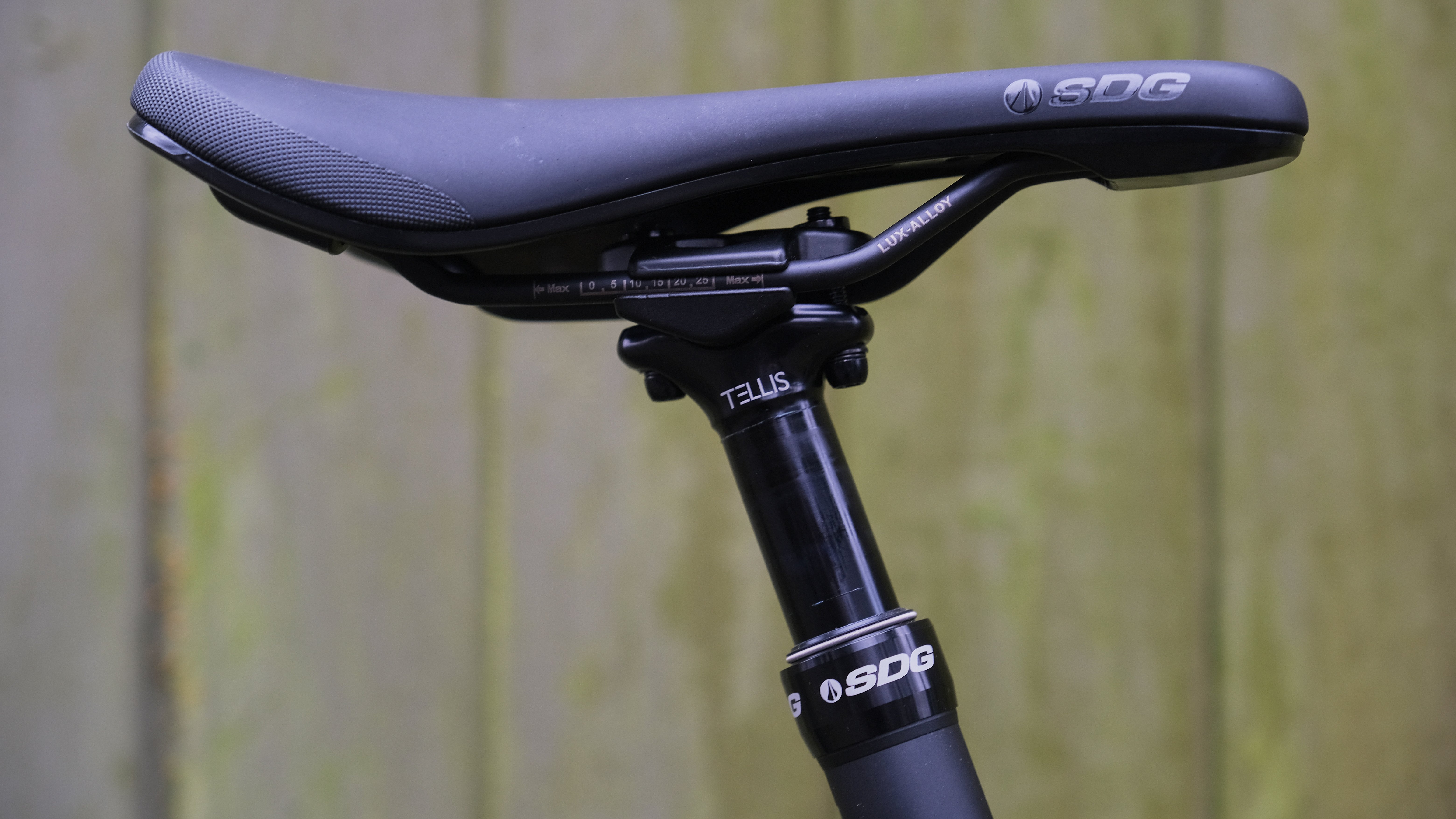 Parts
Somebody in the comments somewhere pointed out that the We Are One offers surprisingly solid value for the roughly 10,000 CAD purchase price. For that, you get We Are One's solid and dependable wheels, Factory level Fox suspension, a mostly SRAM XO1 drivetrain, and a We Are One cockpit, as well as a made in Canada carbon frame. It's almost a bargain!
On top of the expected choices, the build kit for the Arrival has a few bits that are eclectic and interesting. Here are some of the surprises.
Tires
The Vittoria Mazza tires are an unusual choice, and seem to have both their fans and detractors. The We Are One came with a 2.4 on the back and a 2.6 up front, both in the trail casing. Tread wise, the Mazza follows current trends and shows some similarity to a Maxxis Minion DHF. Side knobs are a bit chunkier, and there's a step on the front of the larger center knobs, as well as a few other differences.
The Mazza feels a bit heftier through the sidewall than an EXO, but not quite as much as a DoubleDown. It splits this difference well enough that it might just be what a lot of people are looking for who are looking to step up from an EXO sidewall, but only just. I found it worked pretty well with no inserts, at my typical 20ish winter psi. I clanged rim to rock a few times, but this didn't cause any challenges from either the rim or the tire.
Traction-wise, I was surprised by these tires. On anything dirt, I had no complaints and felt like I could push the tire as hard as I wanted. On rock and wet wood, it felt like there was less traction compared to a Maxxis' MaxxTerra compound. These wouldn't be my tire of choice if facing down a steep wall of slippery roots, but things were fine. Mud performance wasn't super, either.
Wear was excellent. My mileage wasn't huge, but the tread barely showed any wear.
Brakes
Ryan "the brake melter" Walters recently posted a comprehensive review of the Magura MT-5 and I mostly agree with everything that he says. Where I disagree is that I think he may have been a little too nice when he spoke about the performance of these brakes in the wet.
Within my first half dozen rides on this bike I had two very wet, very cold rides. On those rides, the first 15-20 seconds of each descent were a frightening experience of terror, where it was like the brakes were brand new and needed to be bedded in. And then the brakes would warm up and things would be back to normal.
I put a bit of energy into researching this topic and came to the conclusion that there must be some sort of magical, wet weather only contamination of these pads. I even went so far as to add some Galfer pads into a shopping cart, but never pulled the trigger. The solution for me was to not ride the bike in the wet.
After reading Ryan's review, it seems apparent that there is something else going on. Maybe there is something wrong with these pads? Maybe not? Unless you never ride in the rain, I would budget some money for new pads right out of the gate.
SDG Dropper
The SDG was another surprising choice for this bike. It's a simple, cartridge-based dropper post, like many others. Lever action is very, very light, and the post goes up and down without any challenges. No issues, no complaints.
King Headset
When's the last time you saw a King headset spec'd stock on a bike? Beautiful stuff.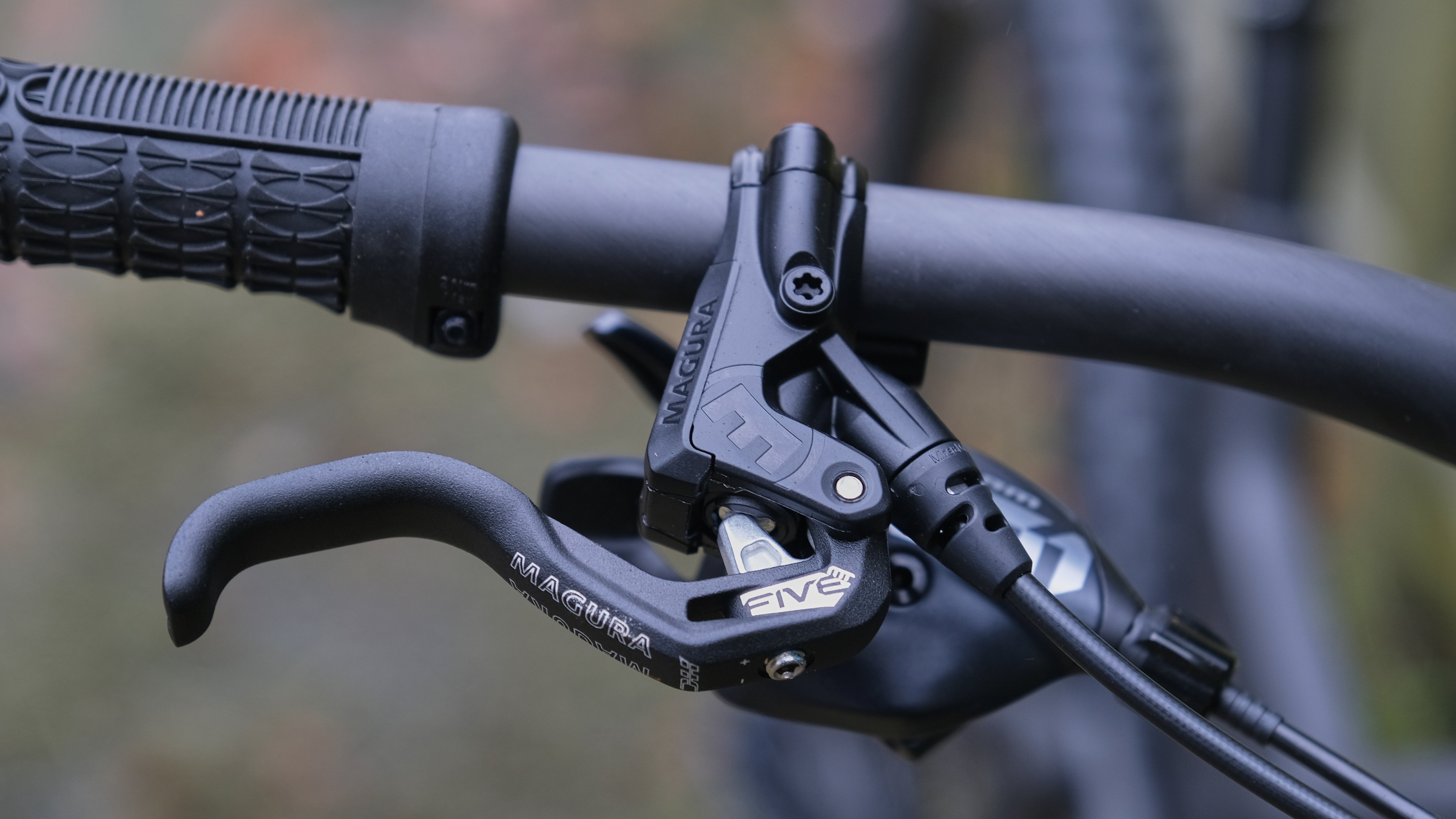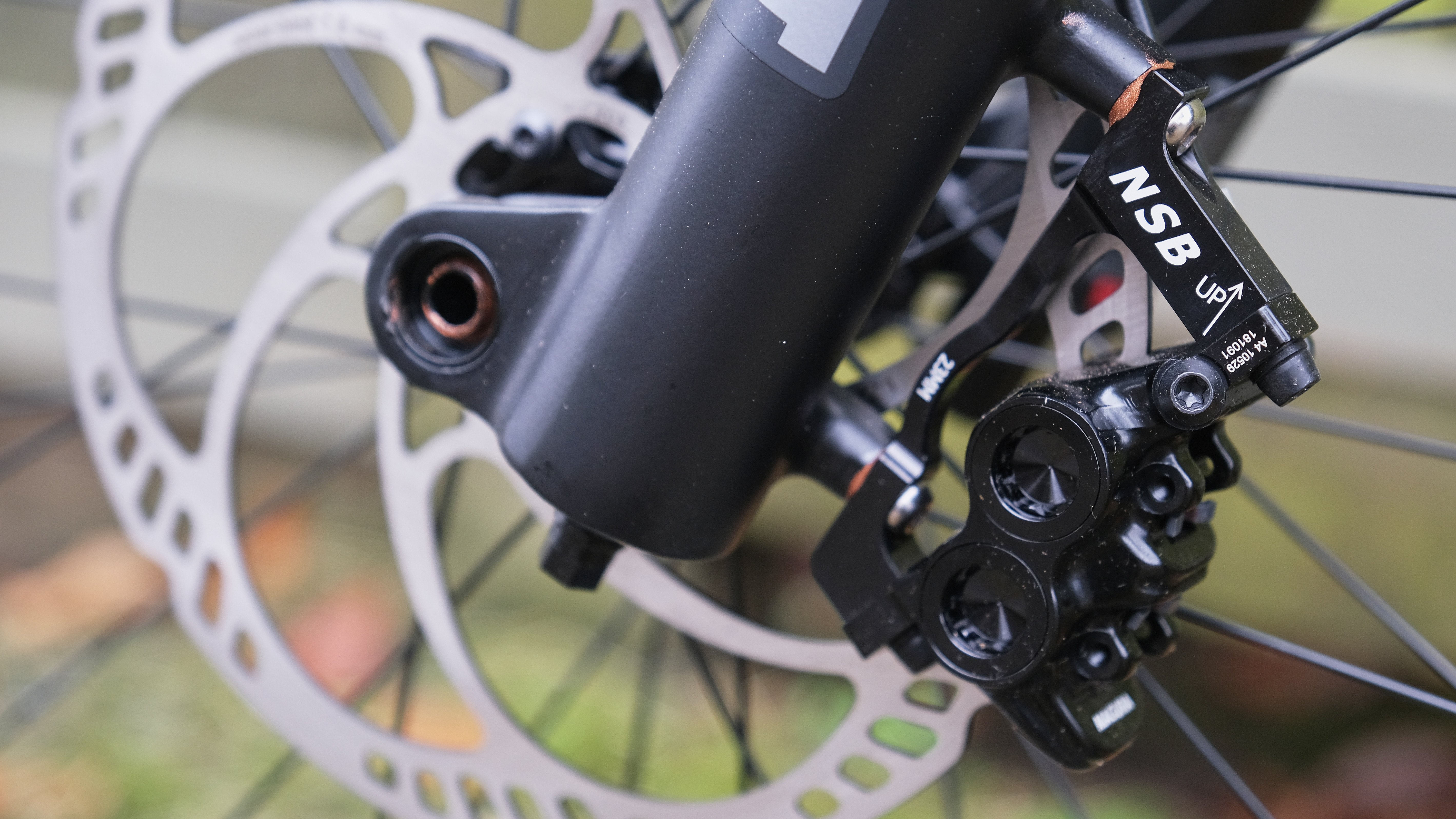 Conclusion
There was a time when bicycles were of a place, and framebuilders used miniscule differences to set their designs apart, and thus determine the use of that bicycle. You had the "BC Bike," with a sloping top tube and a half a degree slacker head angle. You had the "East Coast Bike," with a slightly higher bottom bracket. And you had the "Norba Bike," which was everything else. In the years since, we've developed a means of hyper-categorization that has replaced any sort of geographical representation. Who needs a BC bike when you have Trail, Enduro, and All-Mountain to choose from for your British Columbia-based adventures?
It feels like We Are One may be taking us back to the old ways. The Arrival is such a perfect encapsulation of Kamloops, I don't know what else to call it besides a "Kamloops bike." You probably couldn't wish for anything better if your trails are steep, rowdy and fast, and it takes that sort of terrain to unleash its full potential.
The good news is that these days, Kamloops riding is a fairly major template for the world of mountain biking, so there are many places where the Arrival is going to work really well. "Fast" should probably be the most important of those criteria to consider (have I mentioned that yet?), as the We Are One only feels right if you're pushing things out into the margins. It doesn't like to go slow and it has no problem letting you know that it isn't happy while doing so.
It sometimes felt like a bit of a waste riding this bike on the North Shore. It was never slow, and consistently saw me laying waste to previous best times down numerous trails. It's a confidence-inspiring bicycle that can take on the worst that you can dish up. Even so, it sometimes felt like it did these things at the expense of my body. It would not be my first choice of bicycle for anything slow and janky, or exceedingly chunky and rough. I sometimes would finish up a ride and wonder how it was possible for something so beautiful to treat me so poorly.
I'm sure that We Are One would be the first to admit that this might not be the right bicycle for everyone. This is a bike for those at the top end, to ride at the limit. This is a bike for those that need to go as fast as possible, and aren't too worried about any sort of side effects. Others may struggle to keep up, or to use all of the capabilities, and might be better served by a slightly duller tool. Or a coil shock. I'd be curious to try this bike with a coil shock.
It's also a bike for the long haul, and I appreciate listening to Dustin Adam's talk about his intentions for this bike. This is intended to be something of a forever bike. It's built with longevity in mind. Within that context, this bicycle makes a lot more sense. The cost of bicycles is becoming somewhat absurd, to the point where we no longer flinch at an MSRP north of $10,000. If I were to spend that much on a bicycle, value-wise this one would probably come the closest to making some sort of sense. Not only are you getting some exclusivity for that price, but you're getting a bike that the manufacturer fully intends to support for the long haul. One could argue that owning this bike may make the owner less likely to feel that two-year urge to upgrade. Looking at it that way, you'd kind of be silly not to buy one.