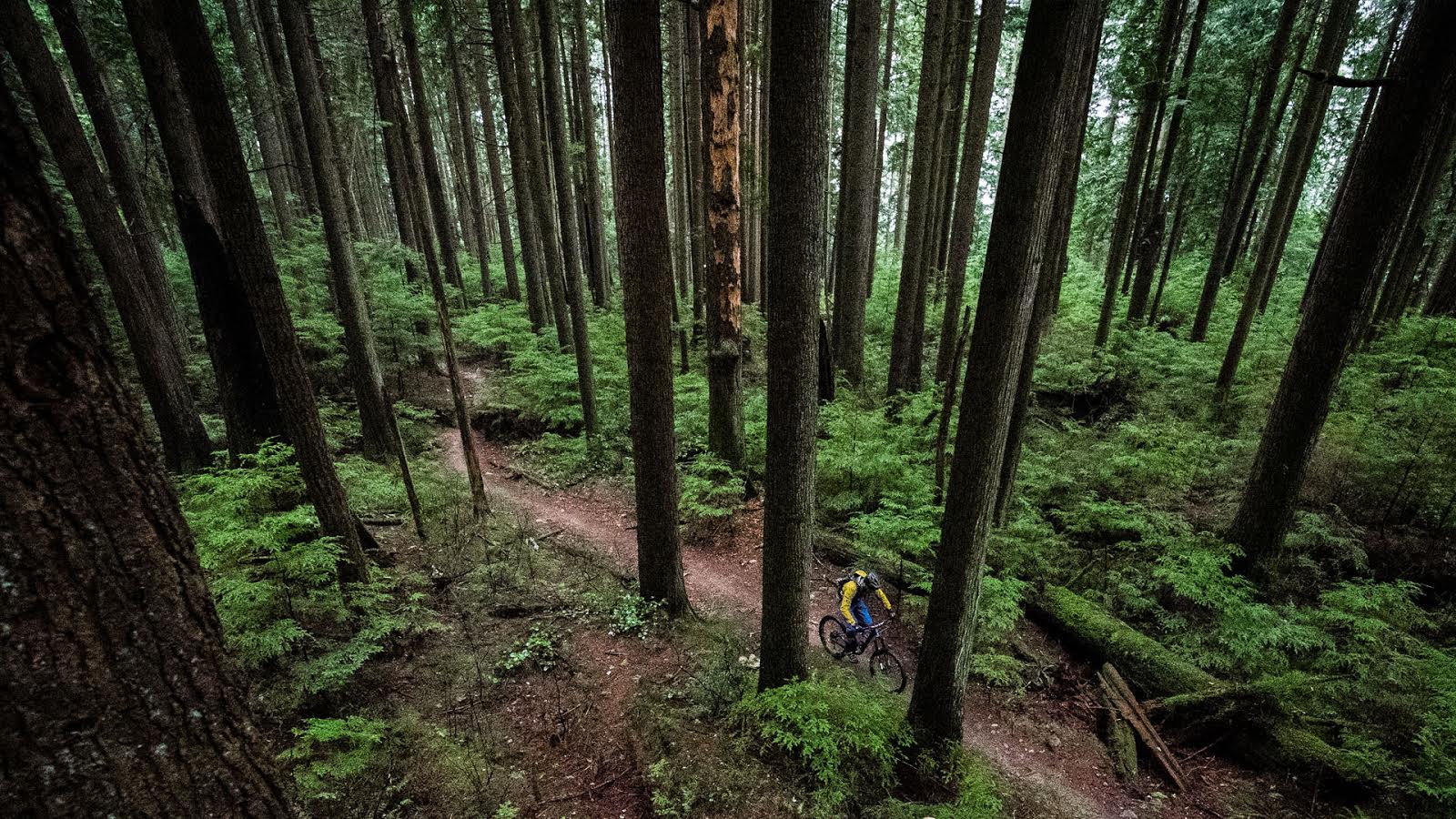 The Unicorn Slayer
Santa Cruz is a brand that has made a habit of doing things differently. When they got wind of Martin Newman's campaign to raise money for a new chainsaw, they decided to make things easy and just buy it for him. Martin has done an incredible amount of work on the trails in North Vancouver over the years, and there could not be a more deserving recipient of a random act of radness like this (although there are certainly other deserving recipients around these parts). A few more details below, as provided by Santa Cruz's man in Canada, Seb Kemp.
---
Here's some photos that Grant Robinson took of the customized chainsaw (The Unicorn Slayer) we presented to Martin Newman, a trail builder In North Vancouver, BC.
Recipient: Martin Newman (@good_sir_martin). A British rider who moved to North Vancouver ten years ago and soon became known for putting in a lot of effort. He's built and maintained a number of the main trails on Seymour mountain on the North Shore, including Good Sir Martin and Deer John.
We presented the surprise gift to him at the NSMBA (North Shore Mountain Bike Association) Builder Appreciation Party on Saturday night.
Martin started to crowdfund for a chainsaw on Facebook, which was when Don (Palermini, Santa Cruz Marketing boss for North America) saw the post and suggested we just buy it for him.
The saw is a Stihl MS201 C-M.
Graphic treatment was done using a water transfer technique by Victoria HydroGraphics. It's first primed, then the transfer is applied, then the decals, then four coats of clear coat. It looks incredibly seamless and should be extremely durable.
Feel free to use the images because now the beautiful saw is going to be put to use deep in the forest, rarely seen, like mythical unicorn.
---
You can't do much better than to support all the great trailbuilding going on out there, whether you're pitching in yourself, helping out your local digger, or making a little contribution here or there. Santa Cruz has done a lot for trails in the sea to sky corridor – this is only the most recent and public example.