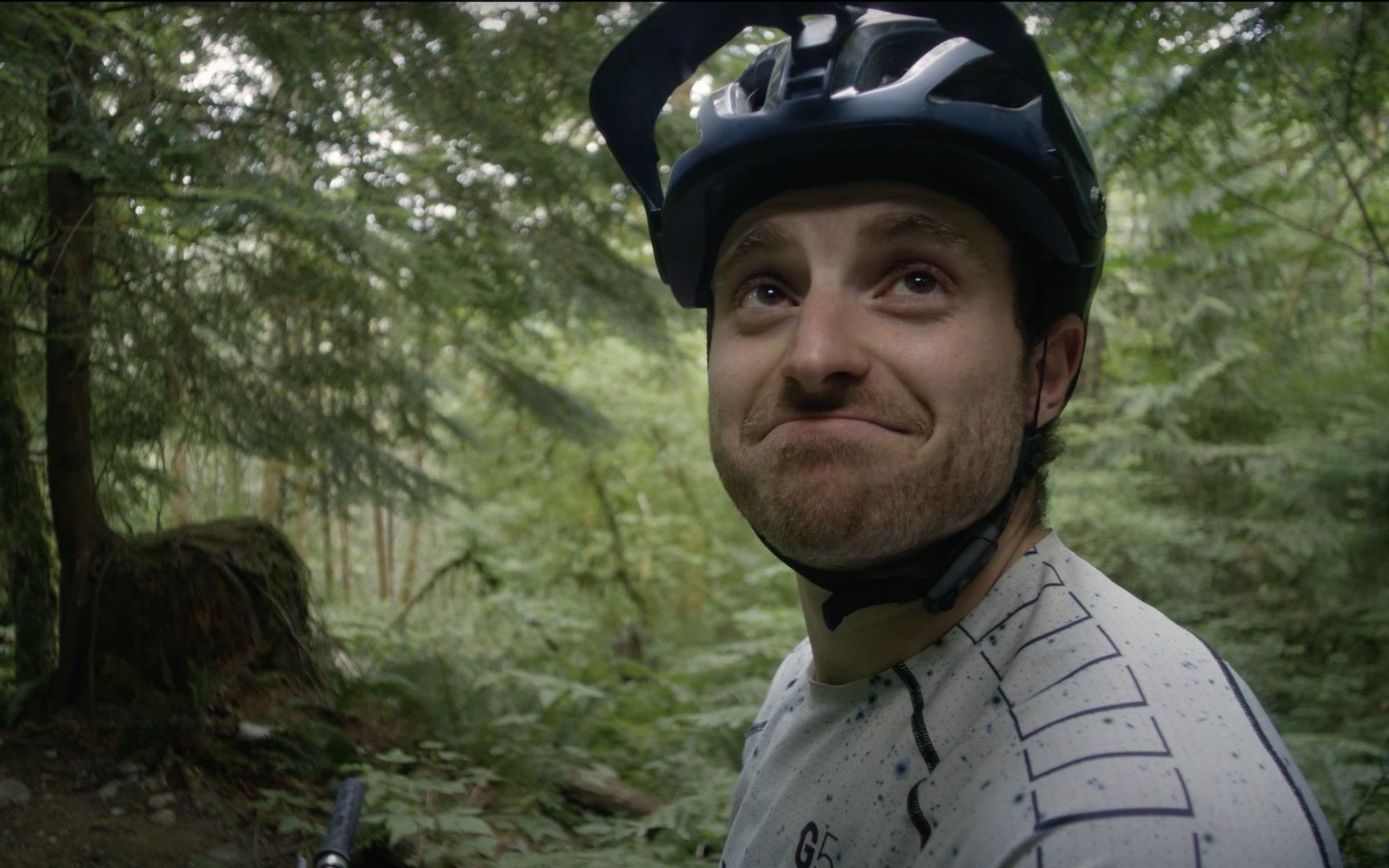 Uncle Dave
The SRAM Marketing Machine
As I was reading through the 100+ comments that you had at the bottom of Andrew's piece about Buttercups, I drew a conclusion. That conclusion is that people have a lot to say about some little rubber pucks at the base of a fork. Maybe that's more of a statement than a conclusion. Regardless, you people had more than 100 comments on an article about rubber isolation mounts! That seems crazy. I started to wonder how we got to a point where people cared so deeply about something so minor.
Your feelings are not limited to the bottom of Andrew's article, either. People want ButterCups! People demand buttercups! To the point where we're casting aside perfectly good forks in search of (potentially) oh-so-slightly better forks. Which is something not all that unusual in the world of mountain biking, but this time around it felt a little bit extreme. We Are One launched their 170 Arrival with MY2022 RockShox and people wrote it off! "What the hell WAO I want ButterCups!" I did it myself in the GG Gnarvana First Look! What the fuck?
Or course, the latest RockShox product is more than just ButterCups. There's a new damper, more bushing overlap, etc. etc. Somehow though, those little ButterCups, and that tiny little decal way down at the bottom of the fork, have attracted all of our attention. How did that happen?
Well, it happened because SRAM is really fucking good at marketing.
I say that, and I'll bet some of you are reading that as a disparagement. Like there's some unsaid "because their product sure needs it!" But this is not a commentary on the quality on the product. This is just some guy, sitting home alone in his underwear, recognizing a company at the top of their game.
Think back to product launches over the last few years and try to remember the ones that really shifted perspective. I can think of three, all SRAM. Transmission, Buttercup equipped forks and the new batch of Rock Shox rear shocks. All three got people salivating over the new product and, in my mind, nothing else came close to convincing people that they immediately needed to buy new product, and that the stuff currently hanging off their bike is shit. I want to unravel why I think that happened, by looking at a few ways that SRAM does this so well.
BlackBox
It all starts with BlackBox. What is it? What does it do? Beats the fuck out of any of us, really. SRAM says that they "launched the BlackBox program in 2001 to create and test the most cutting-edge technology at the world's biggest races." This very well could be true. Some Blackbox products are obviously different. Take the new Boxxer, visible in Blackbox form for the last couple of years. This was obviously a totally new product, completely different from the one that we could purchase. But it's also possible that some of that "Blackbox" stuff is just some random, sticker happy SRAM employee who got a hot deal on some decals and now he sneaks around at night slapping them onto various products before they get installed on bikes that belong to SRAM sponsored racers. Most of the time, we have no way to know what is actually going on inside.
What we do know though, is that by not knowing, we're on the outside of an exclusive club. Being humans, we can only imagine that because it's exclusive, it must be better. Sitting inside that Blackbox clad thingamabobber might be some exciting new internals, custom machined to the exacting specifications of a certain pro. Or it might just be the exact same bullshit that we just bought from the store with too many of our own dollars. It doesn't matter! We want that shit. We NEED that shit. And SRAM knows it. They know that with that little decal, somebody is going to take a photo of it and start speculating about it on the Vital forum. They know that Pinkbike is going to then run with it and turn it into a spy shot article. A few cents spent and the frothing over what SRAM is up to begins. That carries on through to the launch date when all the beans get spilled and the hype hits full steam.
To test the effectiveness of Blackbox, pay your local print shop for a small run of Blackbox decals. Apply them liberally to your fork and/or shock, drive up to Whistler and time how long it takes for somebody to walk by, double take and ask you about your internals. I'll bet it's less than an twenty minutes. To take things even further, try to sell that shit on the Internet, coyly dodge questions about what you're selling and where it came from, and tack a few hundred dollars to your asking price. Bet that shit sells quick.
The Department of Cleverly Naming Shit
I don't know if this department actually exists, but I wouldn't be surprised if it does. ButterCup. TouchDown. DebonAir+. MatchMaker. X-Sync. Bleeding Edge. SwingLink. On and on and on it goes. Mash a couple of words together that allude to technological glory, add in some weird capitalization and call it a day. These guys love their clever names! Shimano can't keep up with that! You think there's a world where SRAM names something Linkglide? I mean…maybe. It seems like they could do better. Fox for sure can't keep up with this shit. Kabolt? Naw, dawg. Maxle! Lower leg bleeders? I can't even believe RockShox isn't calling their version EpicRelease or some shit. Variable Valve Control? How about some RampedUp? If these terrible attempts don't convince you that these guys are good at this shit, nothing will.
You can't just name it though. You have to let people know about it! You gotta make that shit exclusive! You need a strategically placed decal that lets people know you're rockin' the real shit! How do we know that 2022 Zeb sucks so bad? No buttercup decal on the fork. NO FUCKING BUTTERCUP DECAL ON THE FORK, NO SALE! Holy shit! What the fuck does it do and why do I need it? Doesn't matter! It's "this one goes to 11" playing out in real life!
To put it another way, when Fox rolls out their version of ButterCups, nobody is going to care too much about the paragraph where they tout their new foot-mounted rubber isolation bushings.
Content is King
So there's more to it than just a super public prototype testing program and some clever names. The next step is the content. I'm almost ashamed to admit that SRAM does a better job of creating content than most of us content creators.
To start with, SRAM also does a really, really good job of explaining their technical features in a simple, clear and concise way. For the perfect example, have a look at this page highlighting the development of the new Vivid shock. The explanation of the three phases of damping and how they use some simple animations to show how they work and how that might apply to your riding is so clean and clear, it's breathtaking. For a counterpoint, have a look at this page where Fox explains their Grip 2 damper. Sure, all the information is there, but you also want to hurl an object at the wall once you're finished trying to decipher what they're saying.
They've also been doing a good job on their non-technical marketing content. This little 25 second ad for the new Vivid shock starring Jesse Melamed is perfect. The riding is insanely fast, but still somewhat approachable. You get pumped to ride and there's a suggestion that you could approach those feelings yourself. What makes it though is the confidence to have Jesse undersell the shit out of it with a cheeky grin and a couple of nods of the head. No over-pumped soundtrack. No narrator talking about the next best thing. Beautiful. This one too.
As an aside, SRAM also does a great job on their non-marketing related technical documents. For brakes, check out these videos and manuals that highlight how to bed in or fully service your brakes. If you want to tear your SRAM product apart, chances are very, very good that you will be able to find multiple sources (written and video) explaining the process. Yes, other companies do a good job of this as well, but SRAM is almost always on point.
What does this mean for us?
Honestly? This means nothing for us. Even if we know that SRAM is really, really good at convincing us that we need what they're selling, they've still convinced us that we need what they're selling. Even if we're justifying that we don't need Transmission because we don't like batteries and we prefer our old school derailleur hangers, we're still justifying that we don't need Transmission. Even if we're not sure that a couple of mm of rubber isolation mount is going to help us all that much while we're riding our bike, we would still prefer it if our fork had that little decal. We're really bad at knowing what we actually do need, and we easily accept that we might need something else if it's packaged up all nice and tight and shit.
So, again, no disparagement on SRAM. In a few simple steps, they do a better job of selling shit to us than anybody else in the bike industry. I like much of their product, just as I like much of what Shimano is doing. But when it comes to convincing us that we need to throw our old shit in the trash and climb all over one another to get the new stuff, nobody does it better.
Uncle Dave's Music Club
It's been a while since I've talked about Fugazi.
At one point, I felt like one could only consider Fugazi by their albums, and not just their songs. Mix tape? Fuck you, no. You either sit down and listen to that whole album, or you don't listen at all. I'm a bit less precious than that, now. A bit. So, perhaps not exactly on point, but this feels fitting for our conversation today. You better believe there isn't a video to go along with this song.