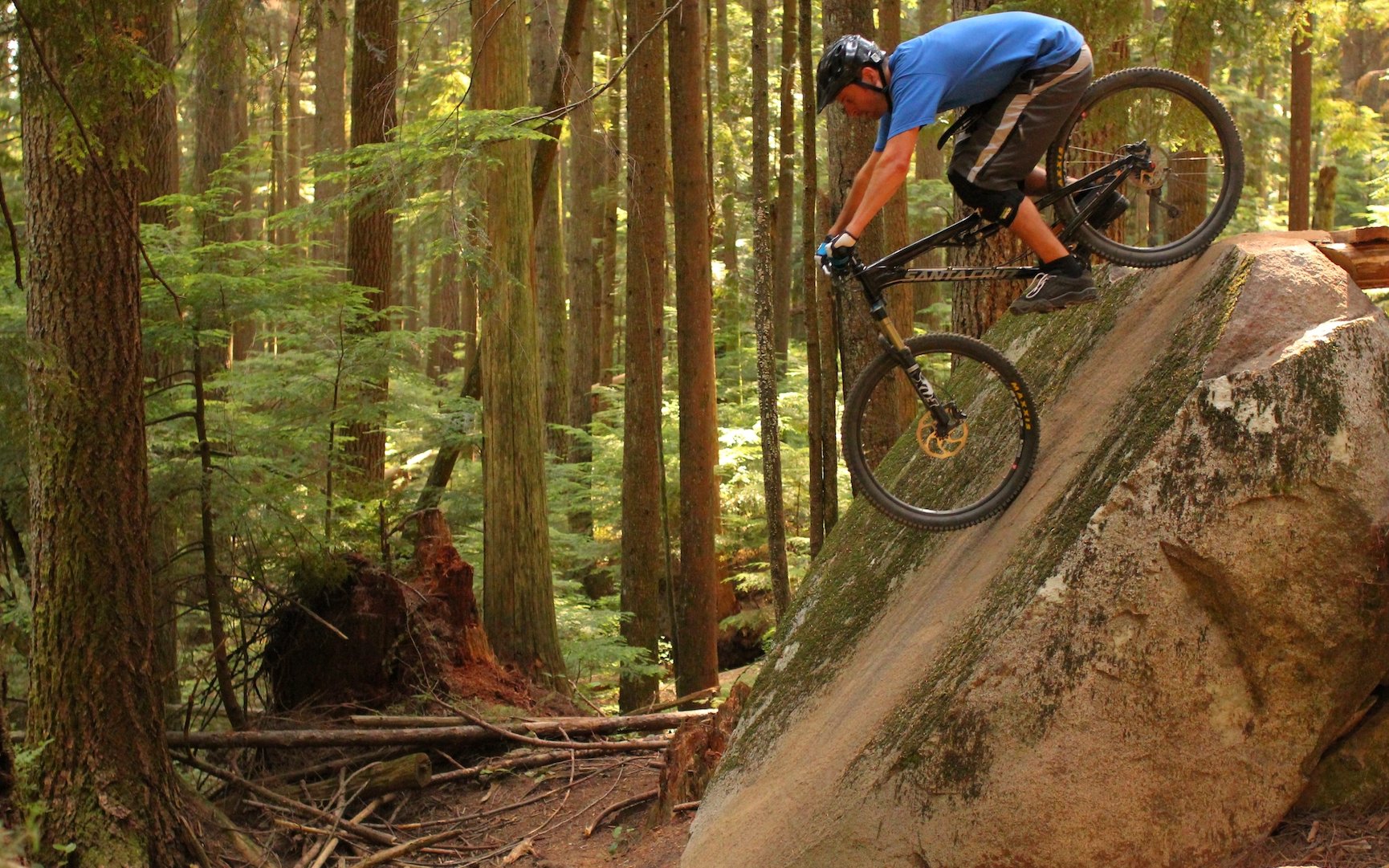 Uncle Dave
The Scofflaws
Sometimes, this writing process takes a bit longer than you'd think. Take this here piece. I started it last year. I shared it with some people. I gave it the ol' turd polish a good four or five times. I tucked it away and then I brought it back out. It was nearly there but I just stopped caring and lost steam, but I think I've finally figured out a way to bring it on over the finish line.
One of the more interesting things about growing old is realizing how delusional you were in your youth. "Youth" here refers to anything that happened more than three years ago, give or take. Getting old allows you to look back and recognize how your specific character flaws created situations of awkwardness and failure. I still haven't figured out exactly how to best utilize this information, but I'm happy to finally be able to assign some blame and create understanding.
Of my character flaws, the strangest is my inability to convince anybody of my earnestness. So often, I'll find myself saying something with what I feel is honesty and intensity, only to be met with "are you…being serious right now?" (at best) or "you don't need to be such a dick about it!" I think I told this story before, where I was delivering a speech at a wedding, speaking with what I felt was heartfelt emotion, only to be met with people shaking their heads, laughing and slapping the groom on the back.
The character flaw that gets me into the most trouble is my inability to keep my mouth shut when I witness a flaw in a plan. On the good side, I think this is the sole thing that keeps me from being spit out the bottom of the engineering profession. I have an innate ability to see exactly where things are going to go wrong and then tell people all about it. The biggest challenge with that is that people expect you to find some sort of solution to the problem that you just found and loudly pointed out. That part feels a little bit unfair.
The final character flaw that factors into our discussion today is a sort of meta character flaw based on a character flaw. It's the fact that I seem to have taken on self analysis as a form of vindictive hobby, creating a perpetual loop of introspection, criticism and understanding that begets more introspection, criticism and understanding.
Put these together and it brings me to my new, old-aged wheelhouse of sarcastic bouts of analysis (external and self) that I can't keep quiet about. Throw in the typical old person ramblings of "back in the day", brooding upon failures and attempts to show that our knowledge and skills still hold some sort of relevance, and you begin to:
A) Understand my limited appeal and audience, and
B) Have the makings of a pretty solid NSMB motto.
It's around here that you will see why things ground to a halt. Sensing the controversy of the upcoming subject, I reached out to a few people that I know, to get their thoughts on this piece. At this point in my life you'd think I would have learned that the relationship between adding people and timelines is exponential, not linear.
What's written above should give you some idea as to why 90-95% of my bicycle rides are solo. Most of that is self imposed. Since we're already three deep on character flaws, I should mention that I'm not very good at planning ahead either, so my rides are often fairly rushed and last minute, as involving other people in plans feels like so much work. Even so, a healthy 5-10% of the time I do like to get out with other people, re-experience socializing and perhaps find the hot new trail the kids are talking about (you know…the 35-year-olds). That ratio is going to become even more extreme upon completion of this piece.
Okay…so far so good…Right about here is where people started to get really hung up on things. But I found a solution!
At least three times per year I like to try to get out and ride with the ████████████ . Without naming names, there's a group of ████████████ that should probably form a club and get matching tattoos. They ride all the fucking time on trails I've never heard of and talk about it endlessly. On any given day you can probably find at least two of them drinking beers in a parking lot at the bottom of ███████.
A month or two back (or a year plus, as it were) I eavesdropped on one of their conversations, got wind of their plans, and showed up at the specific time and place of their meeting. We drove to the top and then rode down a hunk of mountain that I'd never imagined contained bicycle trails.
Time was running short, but a second lap was agreed upon and it was decided to ride a more centrally located lap, over where the normal people ride. You'd think this might involve riding down trails that exist on a Trailforks map, but of course not. It's like a fucking game of the-floor-is-lava with these guys and they'll perish if they spend too much time on an officially designated mountain biking trail. Everything we rode was new to me, even though we were only a stones throw from the trails that I normally ride.
For you non locals, ███████ is one of ███ peaks that we consider to be "The ███ Shore". It's (probably) the busiest of the ███ mountains due to the mix of terrain, ease of access, shuttleability, and sheer number of trails.
Each person that I shared this piece with had their own personal sticking point. "Can you get less specific about the trail?" "Could we avoid a reference to a specific mountain?" "Should we admit that bikes were involved?" People had issues. The solution should have been obvious. Redaction! I mean, part of me was like "fuck 'em!" Do I really care if a vague allusion to a specific place rustles a few feathers? But then I realized that by being so specific, I was creating a giant path towards loopholes and excuses. This isn't really about one specific trail. That trail is just an example. Redacting the specifics prevents certain people from rationalizing all of this away.
On ███████, the trails are vast and varied. They range from the relatively easy to the nearly impossible. Some are mountain bike specific, and others see lots of traffic in the form of hikers, trail runners, dog walkers and confused tourists. There's something for almost everyone, and even after all of these years riding there, it still serves up surprises.
Generally, the surprises take on a consistent form. You may first notice a few interesting tire tracks where you wouldn't expect them. Over the next few months that might develop into a slightly more visible path into the woods. Almost overnight, that will turn into a trampled mess with a few sticks thrown over top as camouflage. "And that, young man, is where new trails come from."
Back to the ride, and we find ourselves at one of these newish trailheads. We dropped in and it turned into another secret-trails-on-top-of-secret-trails adventure. This was all fine and expected. Things took a turn near the bottom.
We finished on an ███████ and where most people zigged, we zagged. After a few minutes of poking our heads into the woods, we turned onto a shitty little trail that sucks and was pointless. The end of this trail was yet another haphazardly trampled pile of bush that I'd been noticing on my solo climbs to the top. This one happened to be only a minute or two from a heavily used parking lot.
For me, this was confusing. I understand the urge to carve a trail where there are no trails so that you can experience something new and exciting. I'm less understanding of something so trivial in such a highly visible spot. It reminded me of those kids in high school that were always in trouble because they either didn't care enough or weren't smart enough to conduct their rule breaking in a place that wasn't directly viewable from the window in the administrative office. Did whoever created this trail know that we're not really supposed to just create trails wherever we want? Did all of the people trampling through, after the fact, have any concerns about their contribution? Was this the best use of our political capital?
It felt a bit embarrassing to me to be riding something like that. If I'm going to go to the trouble of riding an illegal trail, I at least want to make it worth the effort. I don't like to sheepishly ride by a group of hikers without having had an amount of fun proportionate to the potential fine/karmic retribution. This thing? This was pointless. It was like driving around in front of a police station with a cell phone pressed to your ear, talking to your mother about the mark your nephew got on his math test. Pointless, boring and expensive for all involved.
Now, as we discussed earlier, my character flaws made it hard for me to keep this to myself. As we rode back to the vehicles I asked one of the ███████ about the origins of this trail and wondered why it existed. He was really confused about the premise of my question. Whether a trail should exist or not wasn't a thought that had crossed his mind. "Why is that trail there? Are you being serious right now?"
Of course, these conflicts in mountain biking aren't new. It's the age old shuttlers vs climbers, DHers vs XCers debate. We all come at this sport with a slightly different perspective and set of expectations, and we all assume everybody else is wrong and how we do things is "proper mountain biking." I had never thought of this before in terms of trail absolutists vs. trail conservationists, and it feels a bit strange to me that I'm coming out on what could be perceived as the "fewer trails" side of this spectrum.
However, if you take a step back and think about it, ███████ is a pretty magical little place. You might even wonder how we get away with it. How is it possible that this world class riding area exists so close to a major city? How is it possible that we can ride so freely amongst so many other users? It's amazing that we have what we have, and I don't think I'm alone in thinking this. If you talk to dedicated ███████ riders, they speak of the place with awe and reverence. They'll talk your ear off about how it is the best place to ride, and may even mock you for riding other places. It's a level of commitment to a geographical area that borders on obsession. And then they'll hop in their trucks, drive to the top and trample some bushes on the way to their newest creation.
This is where the contradiction begins to form. How can we feel so passionately about something, yet do things to it that might harm it in the long run? How can we care for it so deeply in certain respects, and then not at all in others?
I don't actually think that there is an answer to this question. If we've learned anything in the last few years it should be that it's very difficult to get people to make decisions with the long term in mind. I'm not even sure how much change I want myself. I don't wish to see an end to secret trails on ███████, or anywhere else. I ride sanctioned trails more than I ride anything that is off map, but it is an experience that I sometimes enjoy.
But I worry that if we don't get a little bit smarter about this, we're going to create challenges for the future. We're always going to put our own needs and enjoyment ahead of those of other users, but I worry about what might happen if our needs and enjoyment start to infringe on those of other users. That's where our trail libertarianism may bite us in the ass.
What we need to consider is that we are no longer a fringe sport. Our user base has grown, and we're now the majority rather than the minority. We've shifted from "outlaws", to "middle aged men who bought Harleys." As a result, our actions need to evolve. What may have only seen a bit of traffic a decade ago might now see an alarming number of people who don't necessarily know what they're doing. If we don't take those people into account with our decision making we may just love ███████ into the ground. That doesn't mean we need to blow the whole thing up, but I don't think it's worth negatively impacting our future over a shitty little trail that sucks and is pointless.
Sorry,
Uncle Dave
---
Uncle Dave's Music Club
The New Pornographers are a bit of a strange band. The roster is insane. AC Newman, Neko Case and Dan Bejar, plus a host of secondary characters with impressive histories of their own? It's not quite a Broken Social Scene (I threw on You Forgot it in People moments after typing this) type of all star collective, but it's not too far off, either. But how many people are out there flying their New Pornographers super fan flag?
When you consider Myriad Harbour, this is hard to understand. While I really dig what AC Newman brings to the table, what I think pops with this song is the Dan Bejarness that Dan Bejar brings (who would think?). He goes so far away from catchy that he catches it on the rebound.
If you listen to the song and agree, then check out these two other things. First, this fucking essay on how great of a song this is. After that, watch as the New Pornographers pull some dude out of the crowd to sing lead…and he just fucking kills it! This gave me the chills when I first watched it.