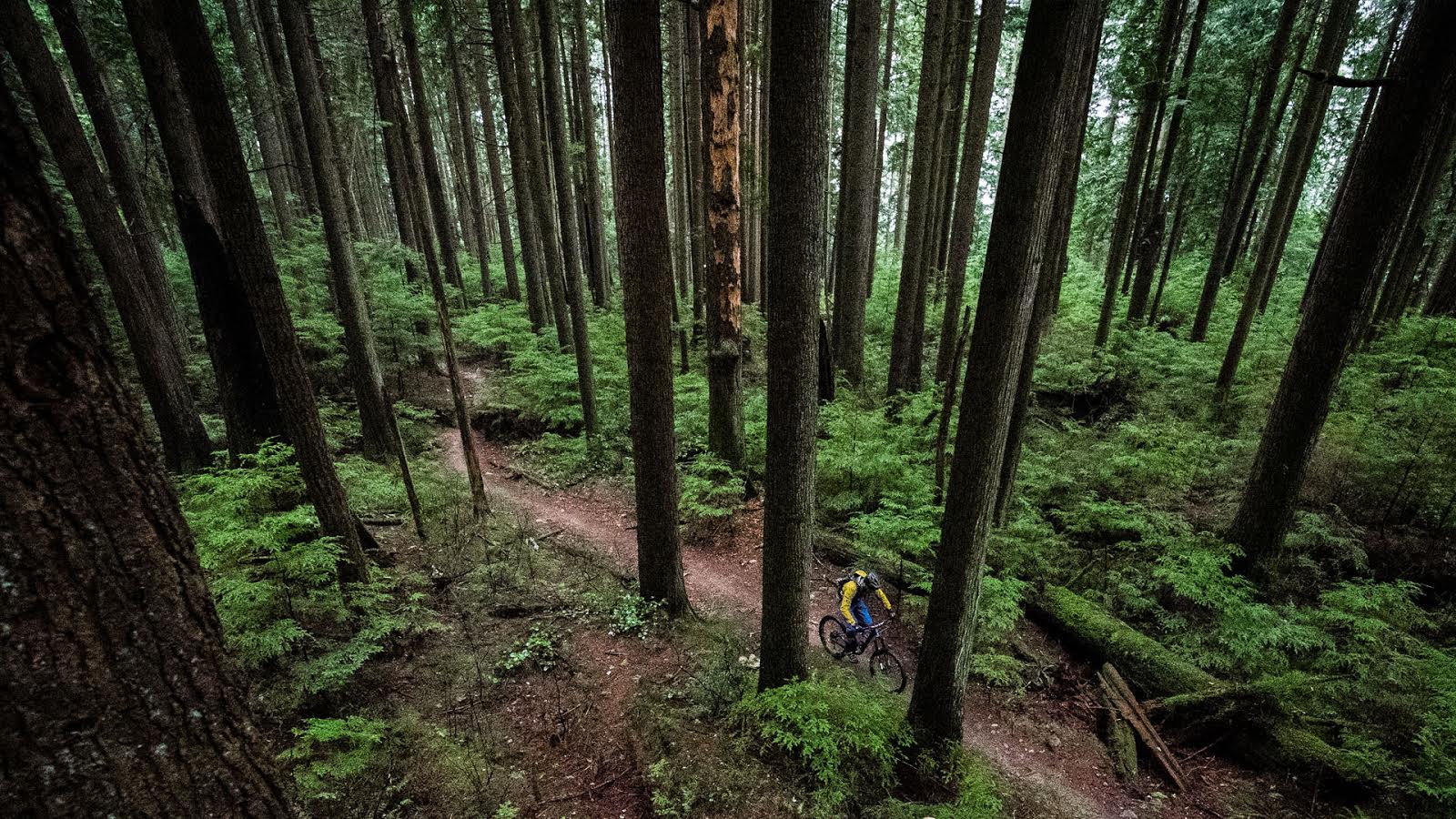 The Rumor is True
Specialized has been making women's specific bikes since 2002, with differences that run deeper than paint colour and a saddle with flowers on it. This morning Specialized has announced their newest trail bike for the ladies, a 110mm 29er dubbed the Rumor. For female riders who are on average smaller and lighter than their male counterparts, a specific suspension curve and optimized standover height just makes sense. 
---
From flowing single-track to challenging trail adventures, the Specialized Rumor is designed for female trail riders looking for versatility and premium full-suspension performance in a 29 inch wheel platform. Built with Women's XC Trail 29 Geometry, the Rumor is created from the ground up to be one of the lightest weight and best fitting full-suspension 29ers for women.
"We built a full-suspension 29'er because we have seen how much fit and 29'' wheels enhance confidence and stability for women out on the trails," said Women's Product Manager Erin Sprague. "Our product testers are around five feet tall and their trail experiences have improved dramatically on this platform.  We believe that this bike is a game changer, and women's mountain biking is the next big thing," she added.
The Rumor is available in two model levels and offers the latest available technology for women's 29er riders. The all-new Women's M5 Alloy frame features Women's XC Trail 29 Geometry and tube sets, 110mm front and rear travel, a tapered head tube for precision handling, internal cable routing, ultra-low stand over height and unlike its competitors, water bottle clearance on all sizes.
Specialized was able to achieve this by designing the bike from the ground up, with a two-piece top tube and shock carriage.  This enabled the team to create in-line suspension and reach all 29er design targets in terms of stand over, ride quality and bottle clearance. The Rumor offers custom tuned suspension, appropriate for female riders.
Extensive field-testing and research on women's center of gravity and weight distribution helped to determine the optimal spring rate for female riders. By designing the bike and suspension in tandem, Specialized has been able to achieve completely balanced performance that is appropriate to the female rider.
Women's Body Geometry data was used throughout the development of the Rumor. The Jett saddle, Women's Enduro grips and size specific components ensure that female riders get the best fit at every contact point. Everything from small diameter grips to size-specific crank lengths are optimized for female riders.
---
The Rumor looks to be a great addition to a pedigree of women's specific bikes. If you get the chance, hop on a mid-travel 29er – they're super fun!