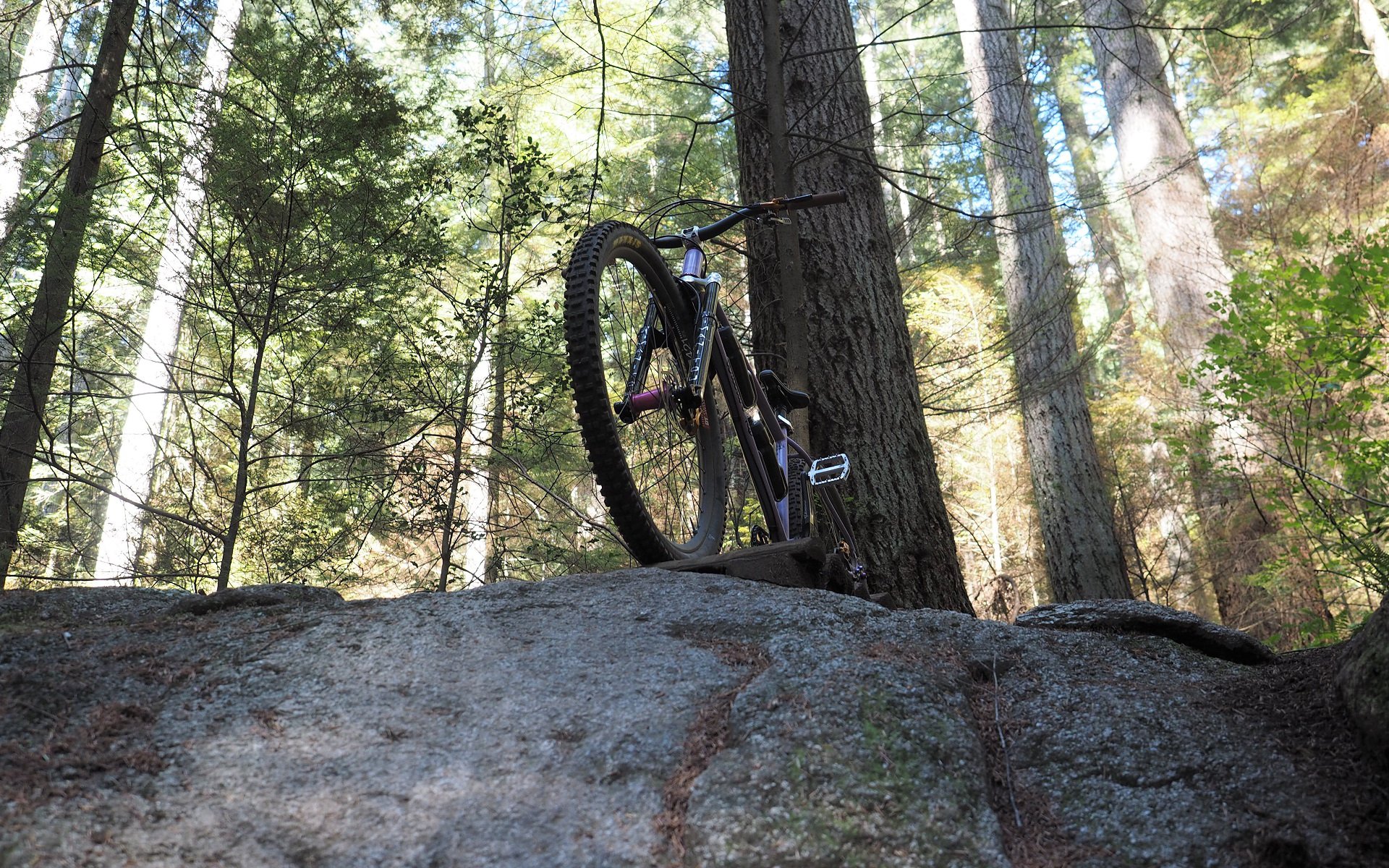 Long-Term Review | Teardown
The R7 Pro Fork - Manitou's Magic Toothpick

Light enough to please the weight weenies, stiff enough to smash the jump lines, and reliable enough to do it every day of the week." - Manitou
All Hail The 5" Trailbike
Call it a 120-140mm range of travel, maybe 150mm for the front with a cheeky bit of over-forking. Hardtail or full suspension. I love a great ride (almost) anywhere, ride (almost) anything 5" trail bike. Absolutely, there are times that I'm mentally committed to the idea that some imaginary next bike will be from the current generation of all-the-travel pedalable DH bikes like the Enduro or Nomad. Usually when I'm properly sucking on some nasty downhill trail. But generally, I'd wager a lot of riders, even locally on the North Shore, are over-biked for their best trail experience.
Now I'm sitting somewhere around 185lbs in my birthday suit. I'm not particularly smooth on a bike, and I'm a fan of looking at 'stiffness' as a system from my wheels, to my frame, to my fork, and my bar and stem. I also like to future-proof my gear. With all that in mind, my typical 120-140mm fork has long been something longer travel that I've lowered. A 170mm SR Suntour Durolux dropper to 120mm. A 170mm Manitou Mezzer lowered to 140mm. A 160mm Magura Wotan dropped to 130mm. I have a lot of examples from my history of bike ownership.
The 80-120mm adjustable, 32mm stanchion-equipped, Manitou R7 Pro is clearly something very different. I call it, the magic toothpick.
The R7 has a lot of very long-term Manitou tech: the Reverse Arch lowers, Hex-Lock axle, and extensive crown-stanchion overlap create a stiff chassis. The Dorado Air System is well-proven and allows for quick and easy travel and volume adjustments. The TPC damper with its foam compensator will be familiar to anyone who's opened a high-end Manitou fork in the last 20 years. It just works, and it works well.
What sucked me into wanting to review this fork, and there's not been a fork I've been as excited to review since I had the first crack at the Ohlins RXF 34 in '15/'16, is the marketing. It's a lightweight, sub-1700 gram, XC Race fork that's also for dirt jumping. And anything else you can ride on a 5" travel fork. Really?
It inspired me to drop about six pounds off my single-speed, without any plastic fantastic or other proper weight-weenieisms. It surprised me with a point-and-shoot character that never had me longing for a lowered Enduro fork instead. It made me laugh whenever I was off my bike looking at it.
Mezzering Up
I've been thinking about the toothpick factor a lot lately, especially after my friend Penny took me to task a bit - nicely - about my take on shoe stiffness. A shoe that's on the flexy side at my weight and foot size may still feel overly stiff to her. As much as bicycle stiffness is a system, it does raise a question of whether ever-more sophistication and specificity mean a future of manufacturing products like weight-specific handlebars and rims.
I don't own a crystal ball, but I think that Manitou needs to make a longer travel version of the R7. If the 32mm chassis works fantastically for this 185lb rider it stands to reason that a 140mm version (weight limited - no problem), would be an excellent way for a lighter rider to drop grams with no compromises.
Actually, said lithe rider would likely have an experience upgrade with the 32mm platform beyond the weight savings. That's thanks to reduced friction resulting in a smoother fork because of less surface area of seals and bushings, and also a more compliant chassis. The 37mm stanchioned Mezzer fork can be easily lowered to 140mm travel as well so I think that's a lovely overlap point for the two freshest Manitou platforms.
I know some decently large-sized people who've switched back to the Fox 36 and 35mm Lyrik over the 38 and Zeb based on chassis stiffness, or who've found the larger-stanchioned chassis felt worse sooner in the service cycle. I'm not saying that's a universal experience, but it's food for thought.
For the record, it's not a selfless suggestion. A 140mm R7-LT would be an amazing fork for the front of my wife's hardtail and I think it would complement Manitou's current lineup of grom forks as well.
The R7 uses volume tokens (IVA) versus the additional air chamber (IRT) that will be familiar to folks who've ridden other top-end Manitou forks.
Teardown & Setup
I'm well past 100hrs on this R7 Pro and the first thing I'll note is that the crown steerer unit (CSU) does not creak. Not a peep. I had this independently confirmed by my friends at SuspensionWerx - who do not service Manitou products. Normally I would just ask you to take it from me that when I say something doesn't creak, it doesn't creak. However, with the magic toothpick, it was a question that came up quite a bit in conversation.
This is just a sample size of one and more manufacturers seem to be leaving prevalent CSU creaking issues in the past with better quality control and design. The R7 has a significant overlap of both the crown-steerer and crown-stanchion interfaces and that's what counts more than stanchion size when it comes to chassis issues.
Before I go any further, if you want to dig deeper than what I'm showing here, Manitou does have a good service guide for the R7 platform on the website.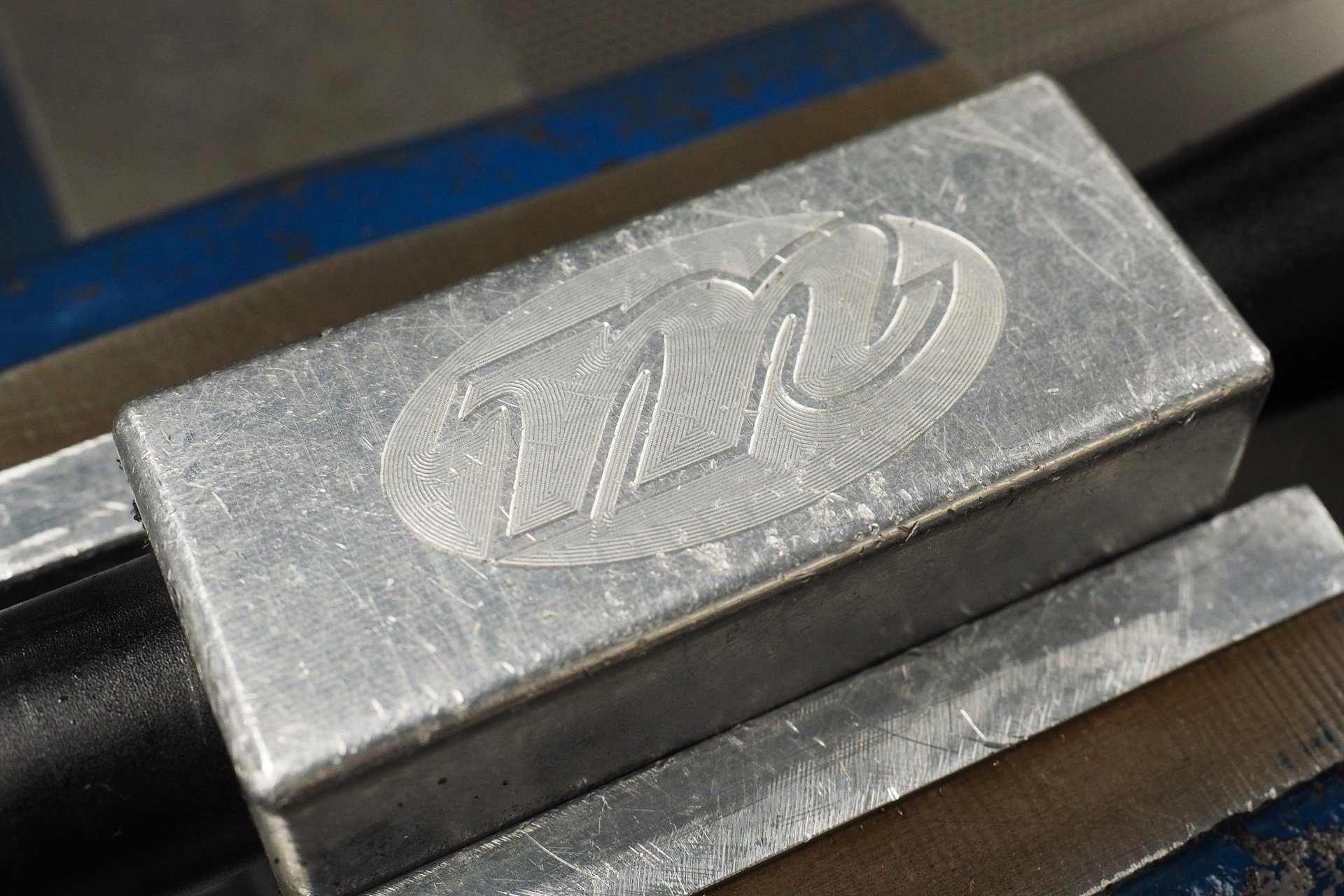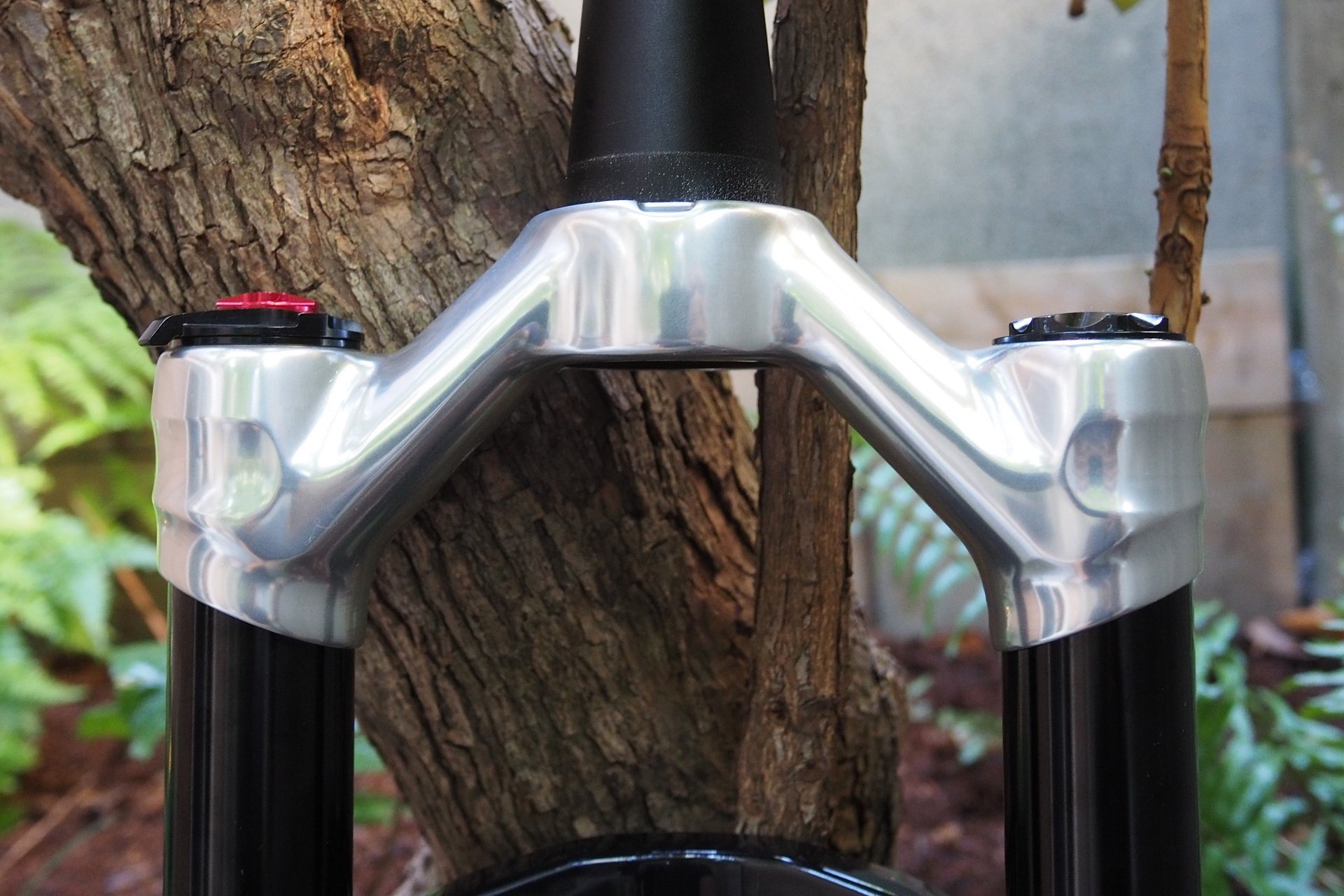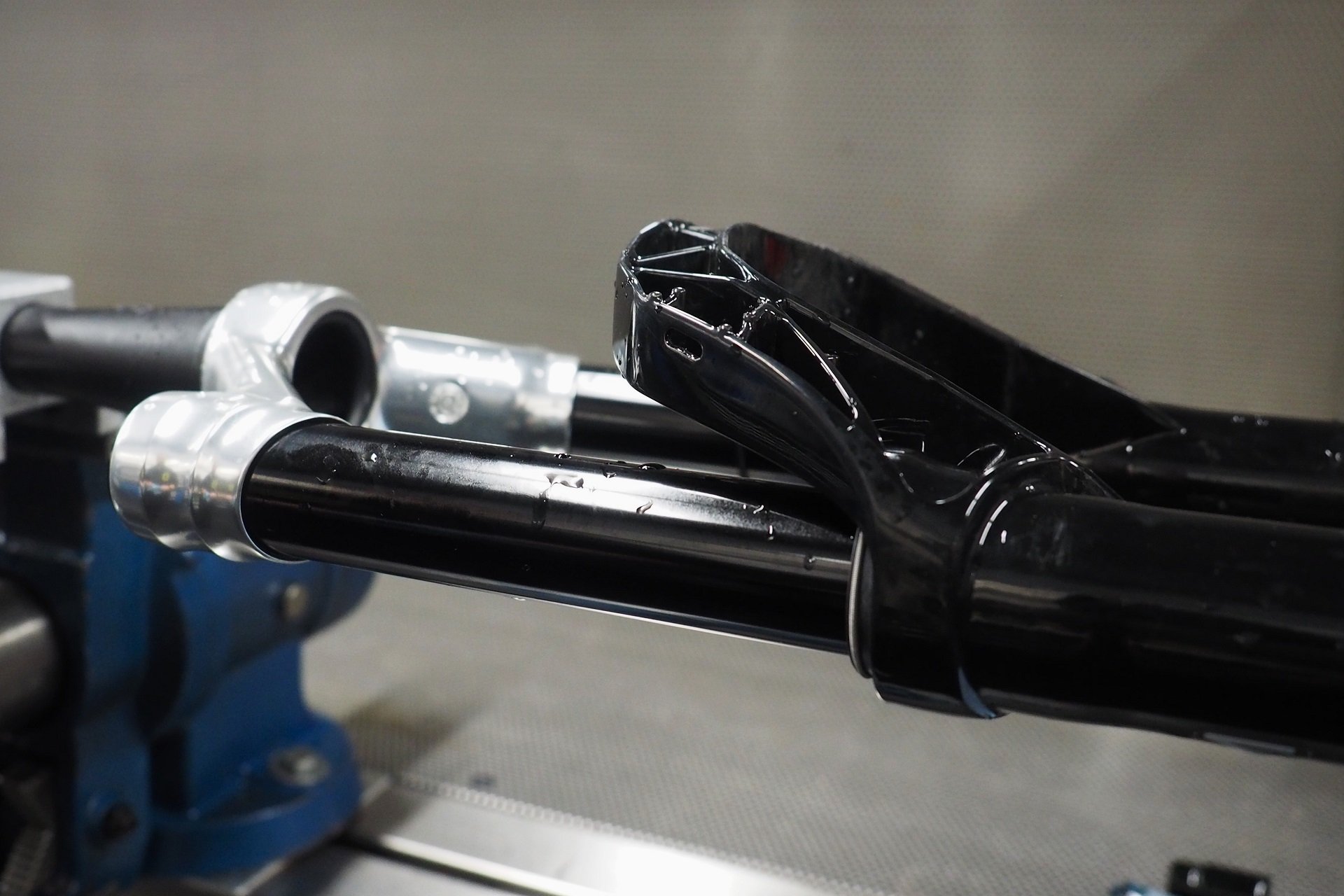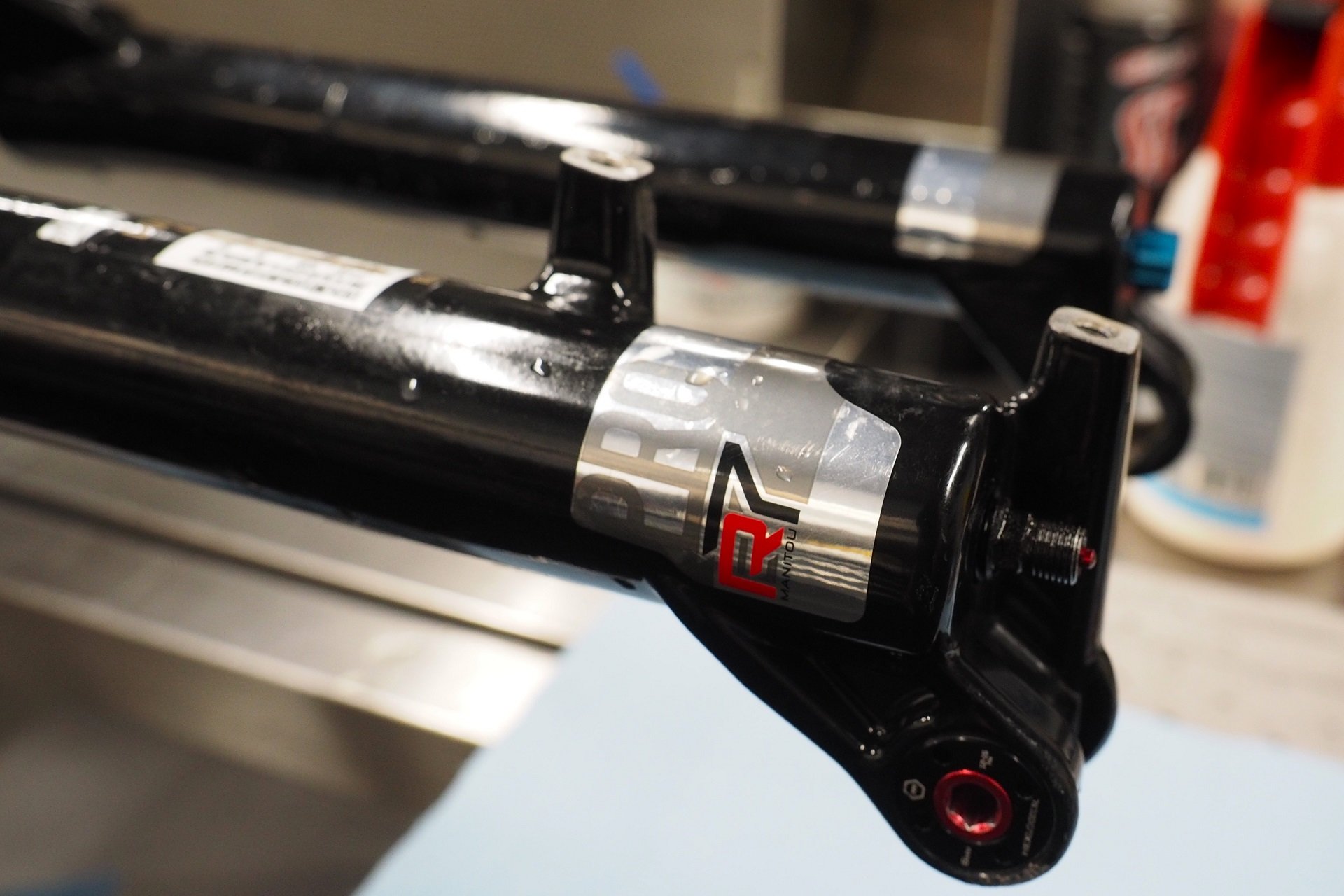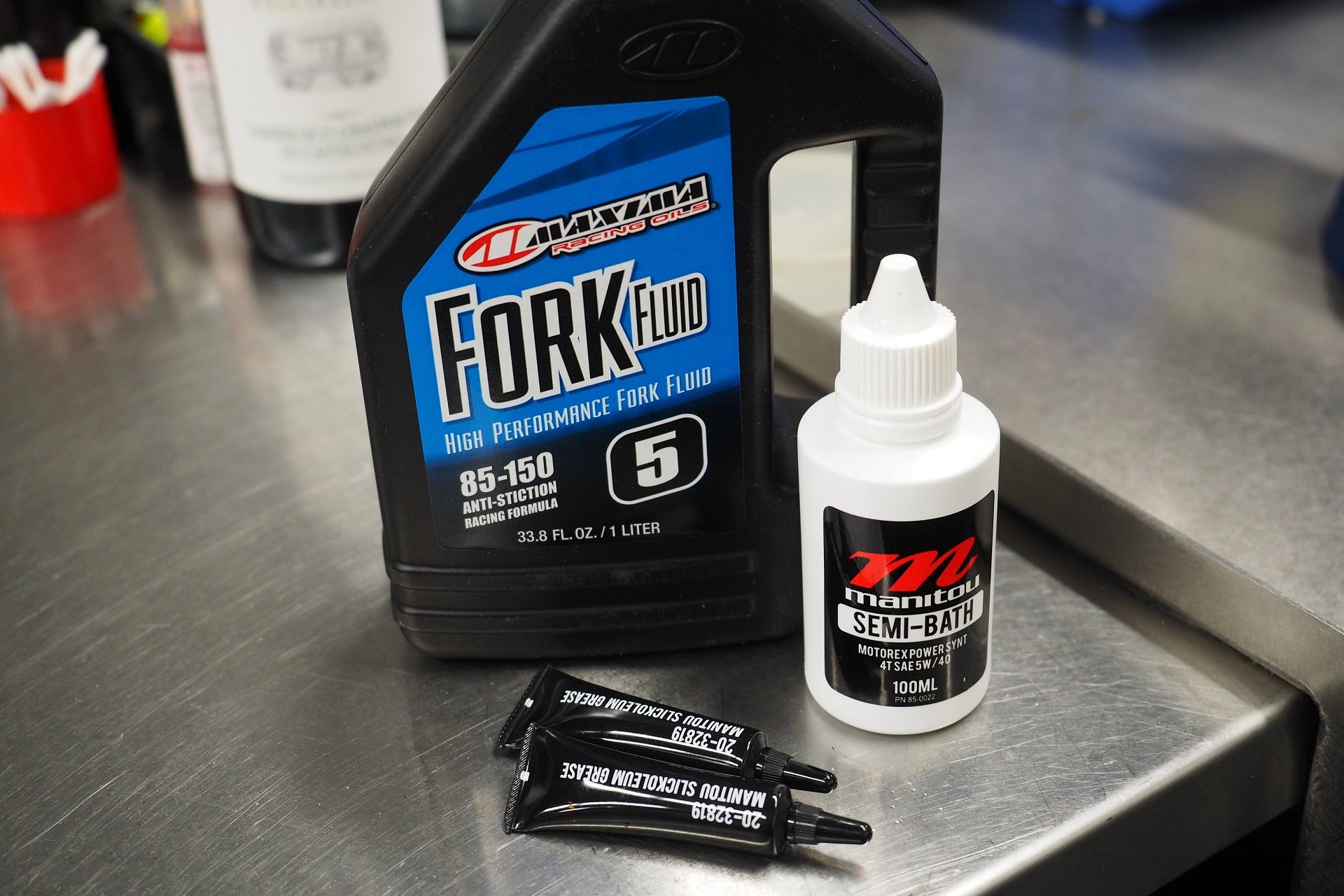 With 18-20% sag I was happy with the existing range of low-speed compression (LSC) and low-speed rebound (LSR) adjustment but I've had feedback from a couple of people riding the R7, one who is much lighter and one who is running significantly more sag, who were asking after more or less compression damping.
The good news here is that your Manitou service center or the suspension-happy home mechanic can revalve the shim stack to obtain different performance characteristics. For the home mechanic with access to shims, there is plenty of tuning information available with a quick internet search.
I'll warn you it's a bit of a rabbit hole though. When inflating the air system you're filling the positive and negative chambers at the same time. The fork doesn't self-balance with a transfer port (aka dimple) like a RockShox, Fox, SR Suntour EQ, etc. This is what makes it so easy to travel-adjust, via spacers, but it also has many a home tuner playing with changing the volume of the positive and negative chamber by adding or removing spacers and sometimes trimming bumpers.
I mention it for two reasons. First Manitou does sell both the air system and damper units in halves, and all the small components are also available. So, if you get too curious and want to go back to stock, these forks are well-supported. Also, if you are going to start trimming stuff, don't forget to check your clearance between the Reverse Arch and your downtube, and your tire and fork crown before you go out for a ride.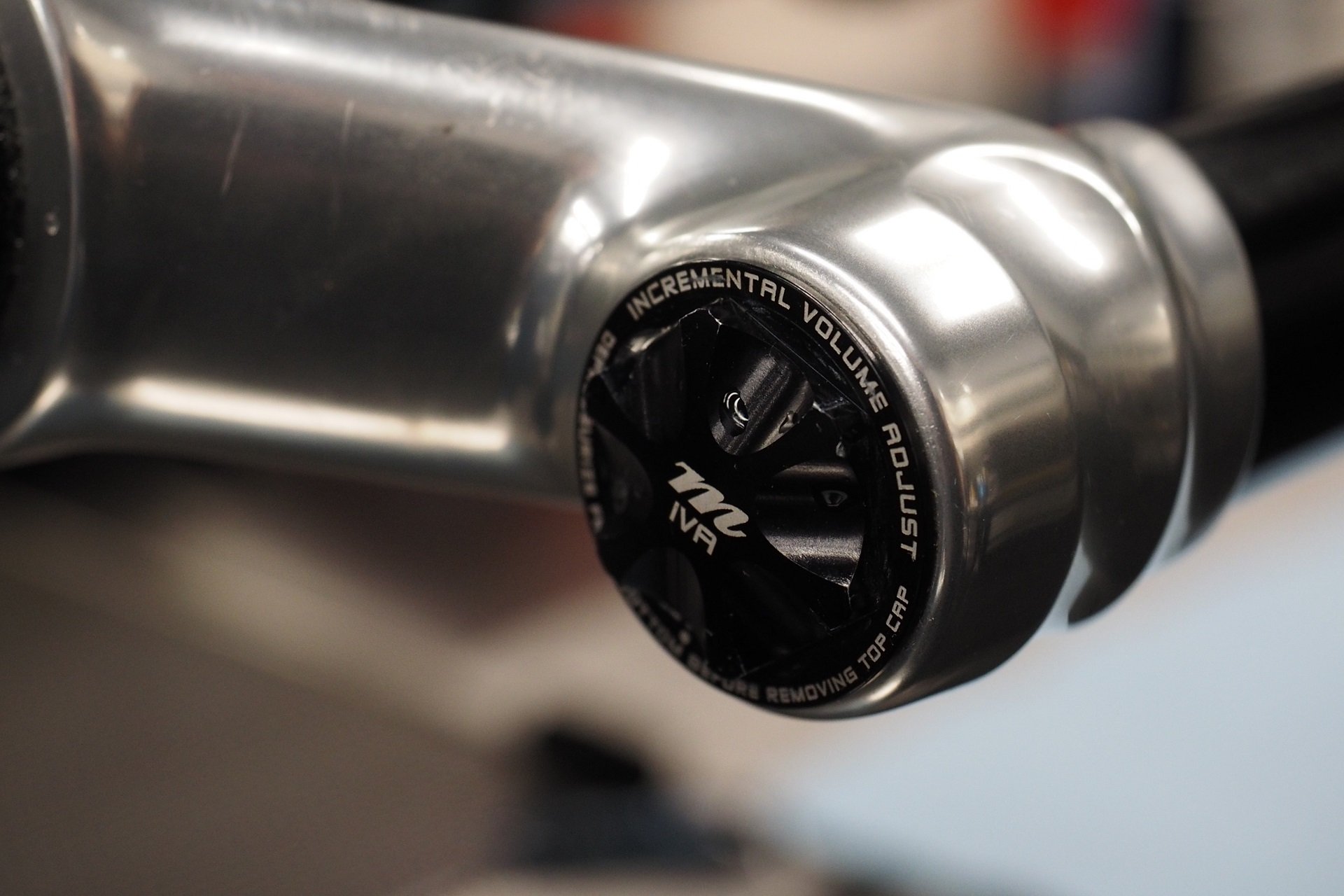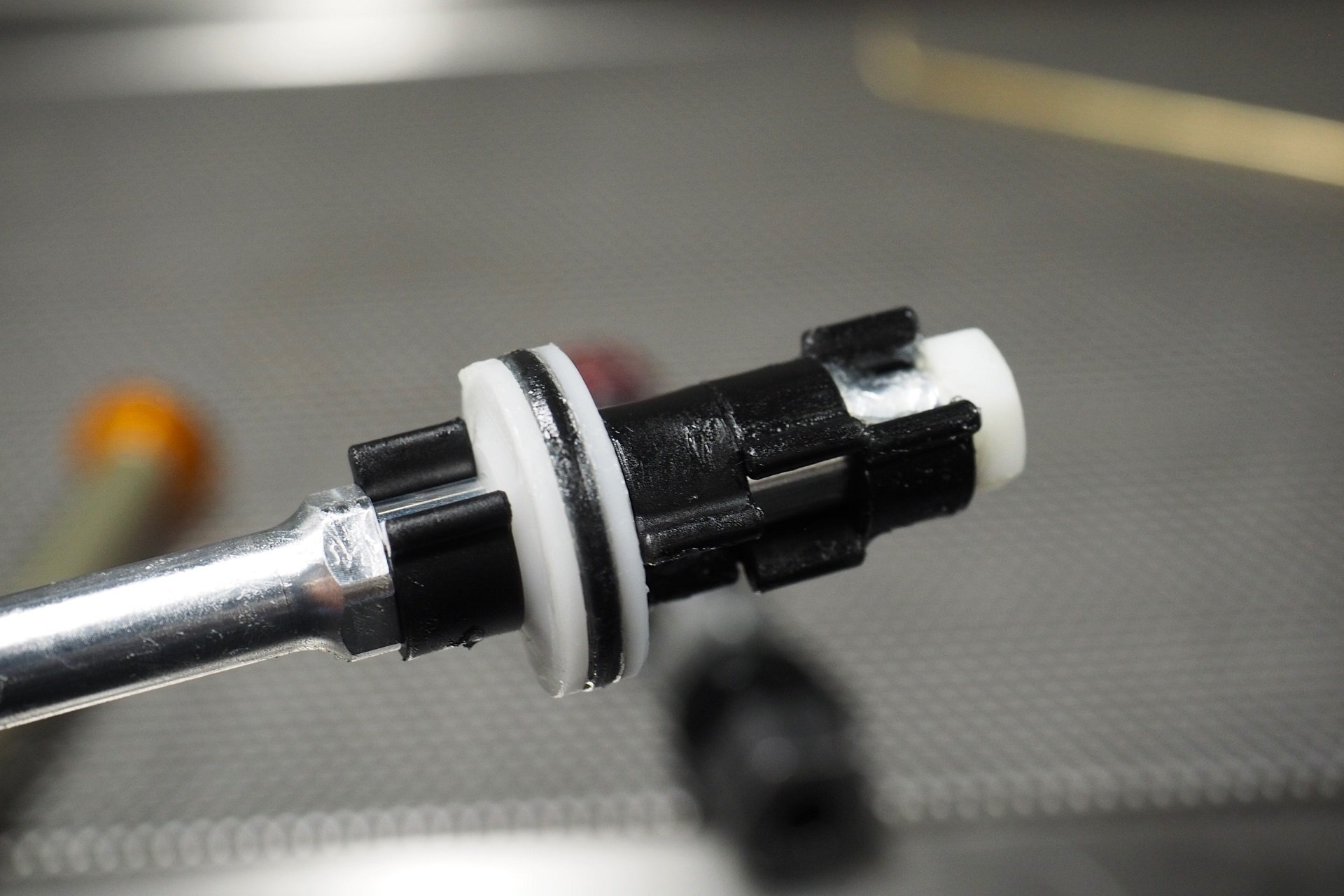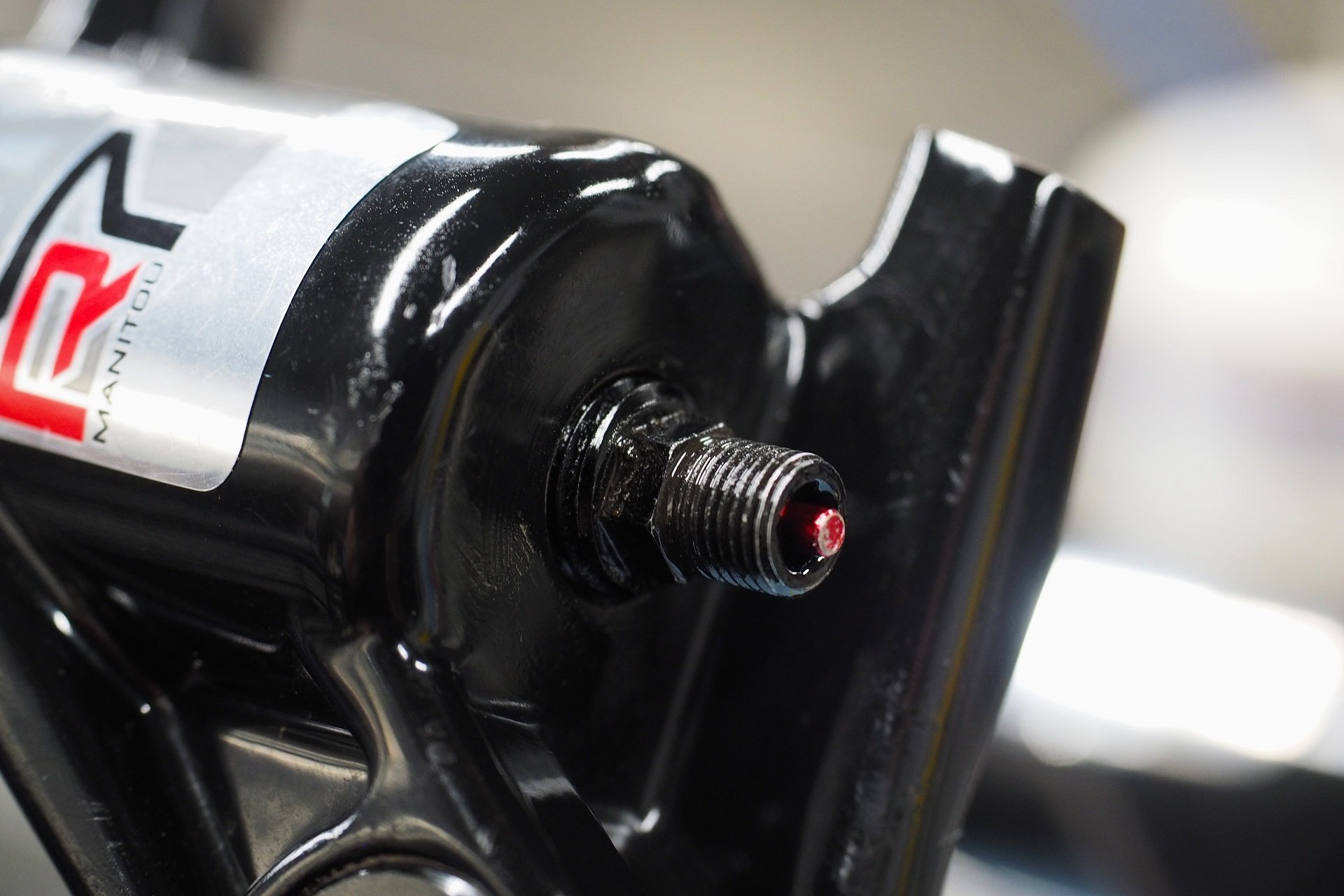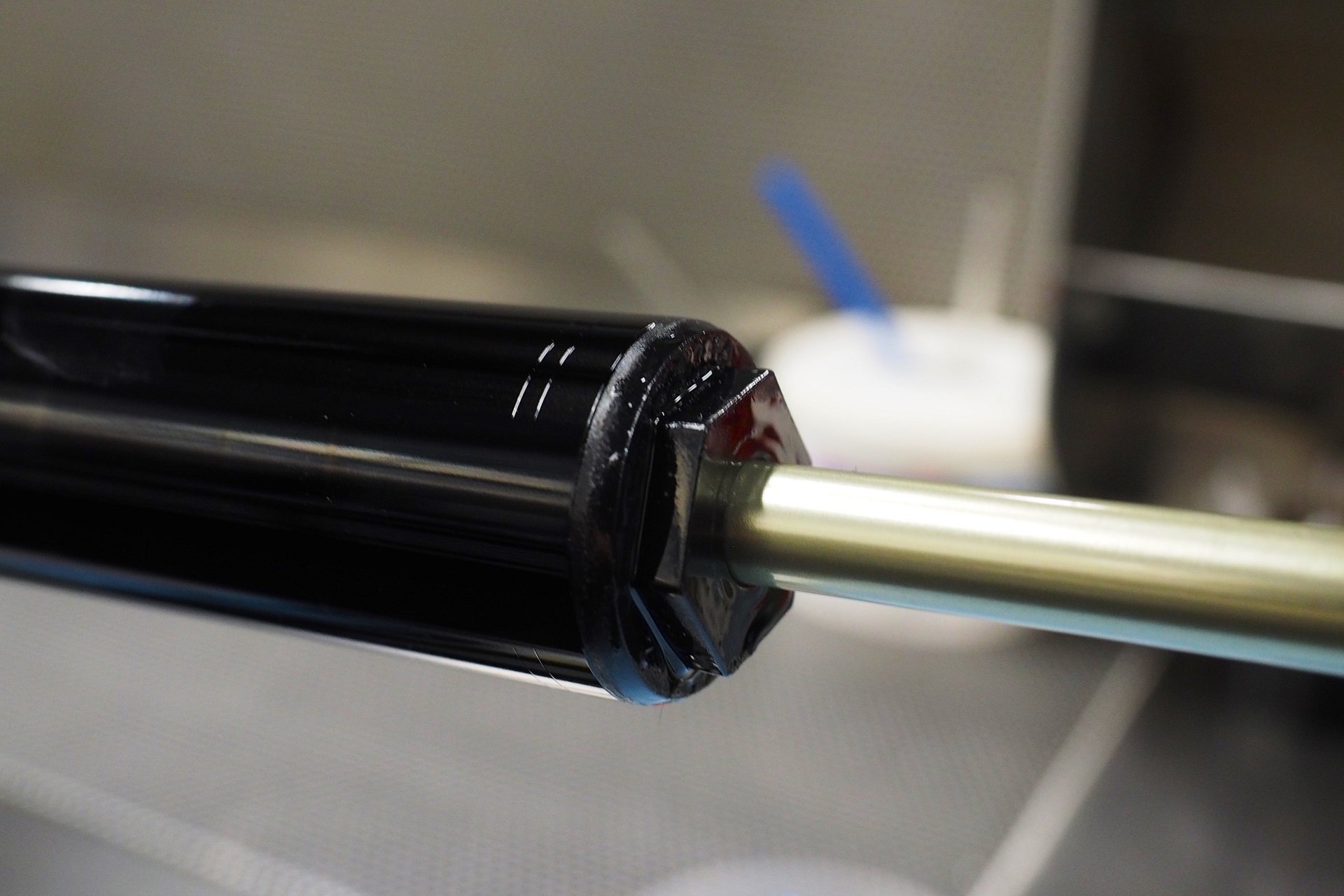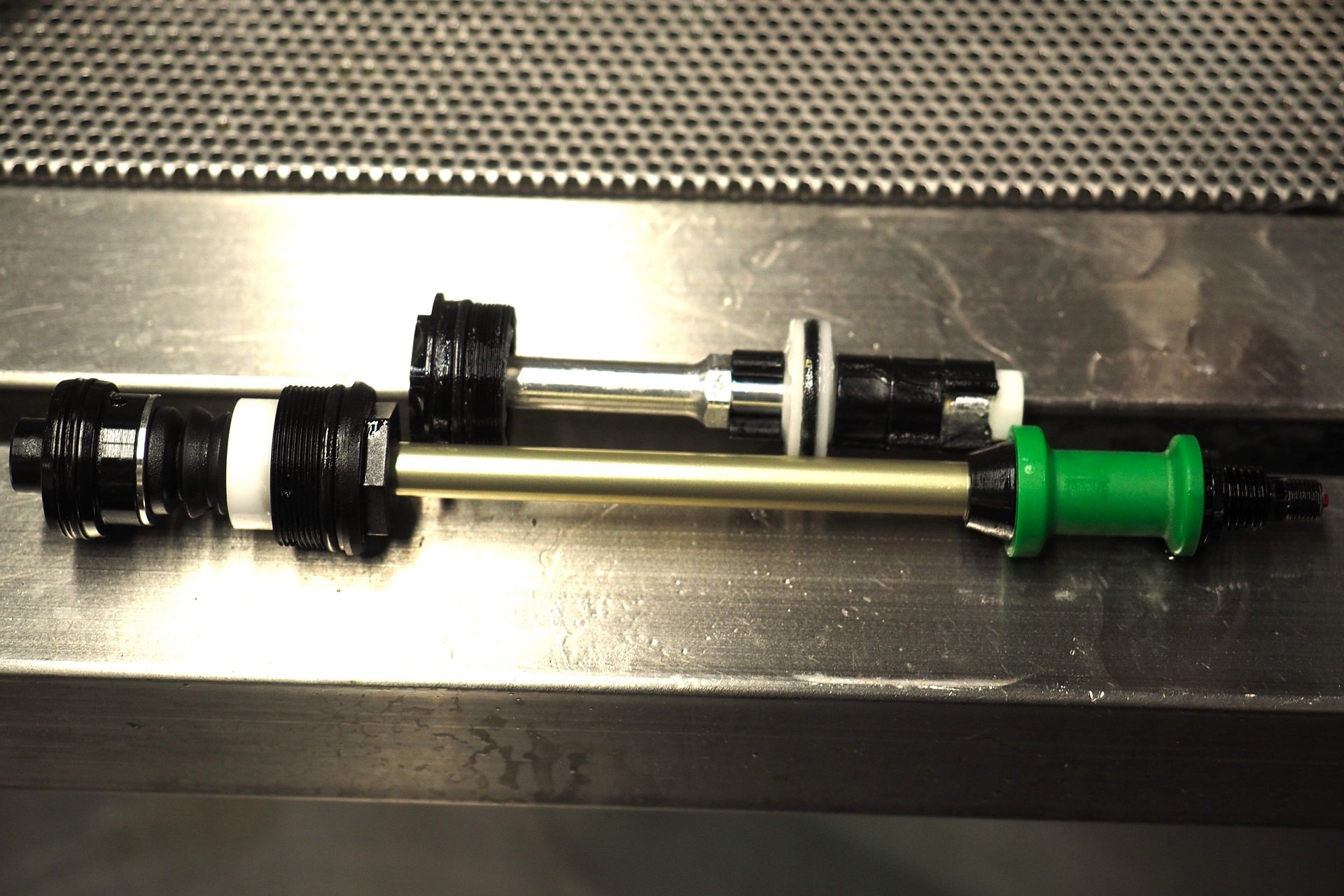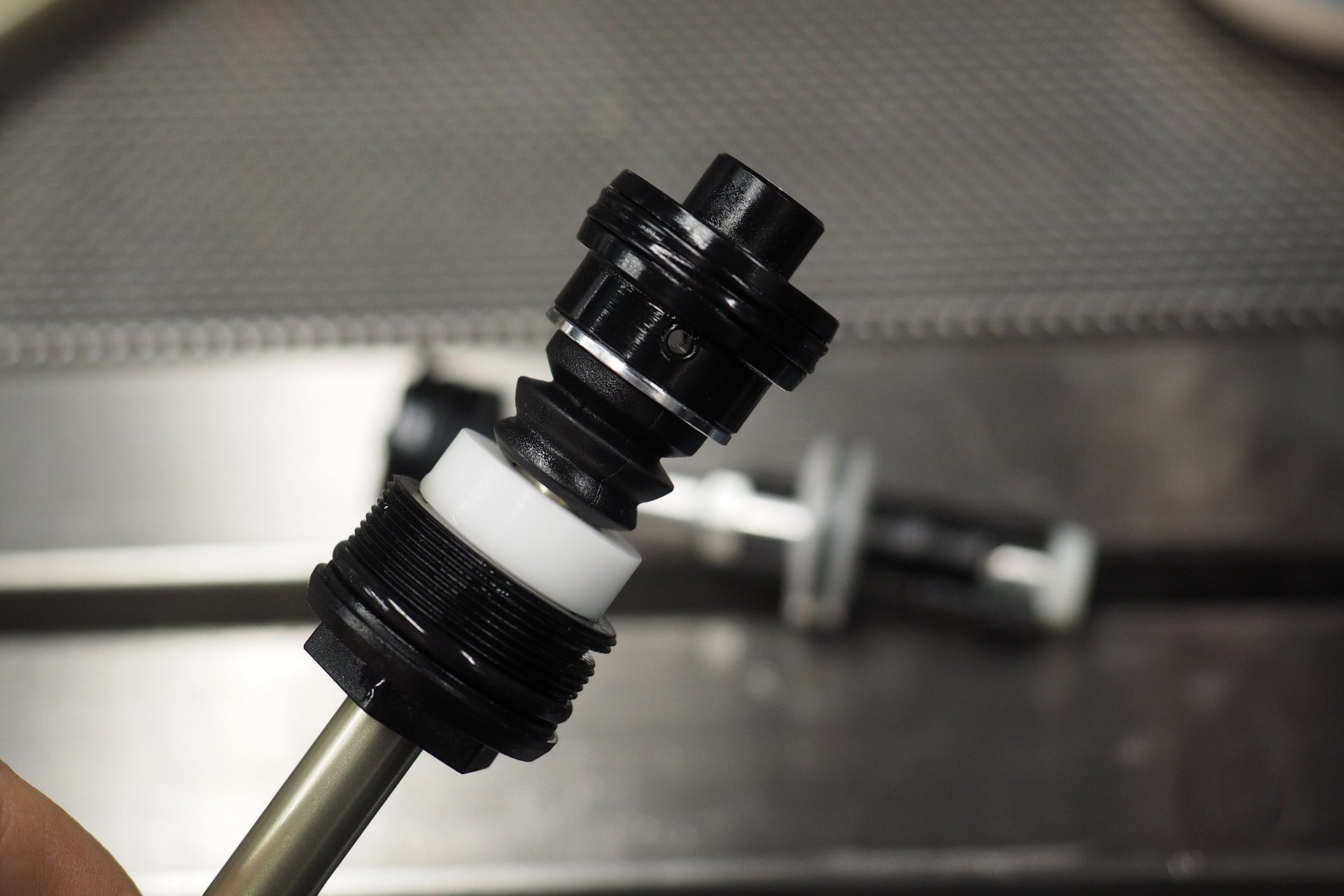 I like to adjust my air pressure with my bike in a stand or with the front wheel otherwise unweighted - friends are great for this while dialing in setup. This is because the single valve fills both chambers at the same time and the weight of the bike can cause the fork to compress during inflation.
I mentioned at the top that I rode the three-position VTT damper in the open setting all the time with +4-6 clicks of low-speed compression, but I will add that I used the (true) lockout for storage. This was recommended to me since the damper is self bleeding and I store my bike hanging from the front wheel.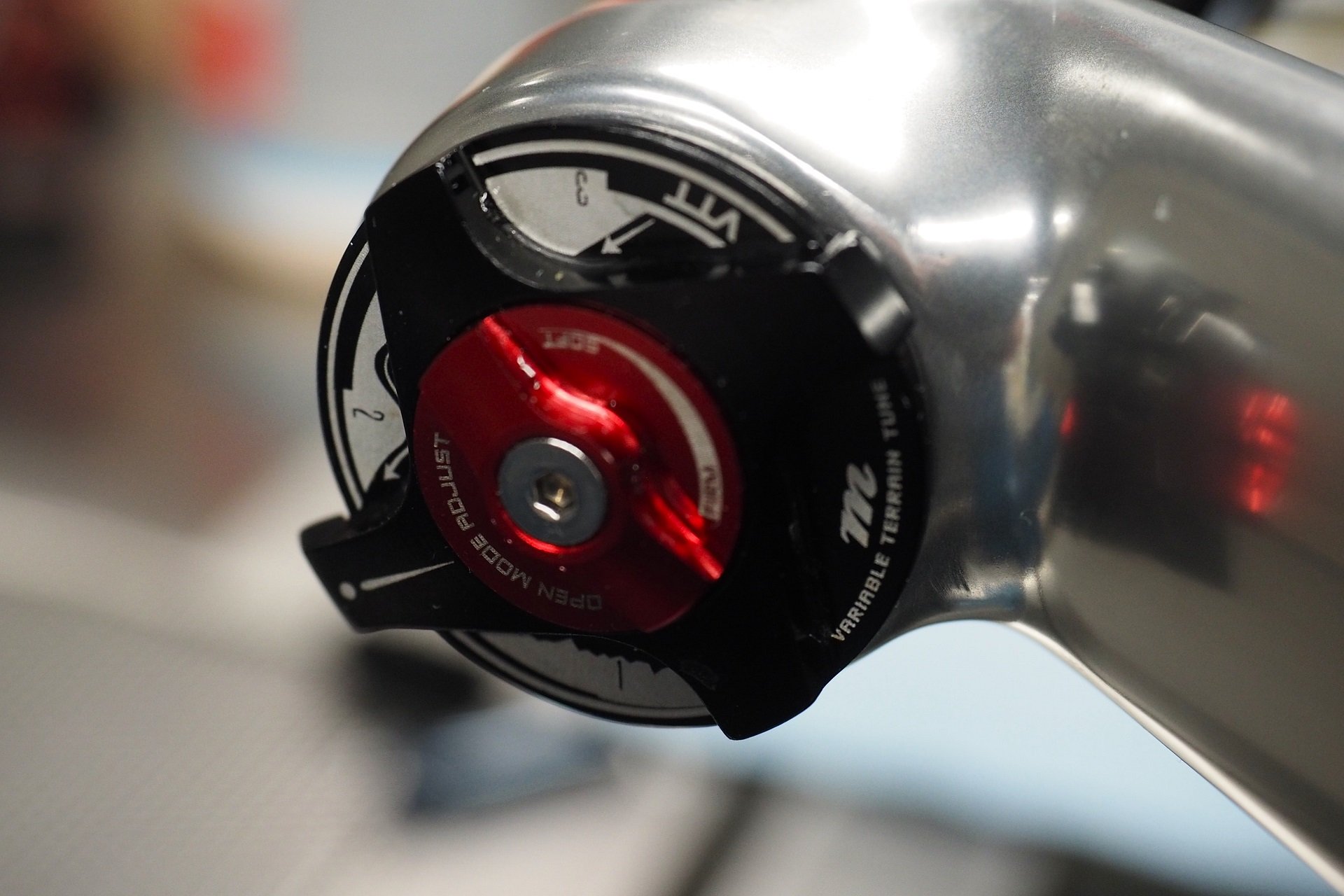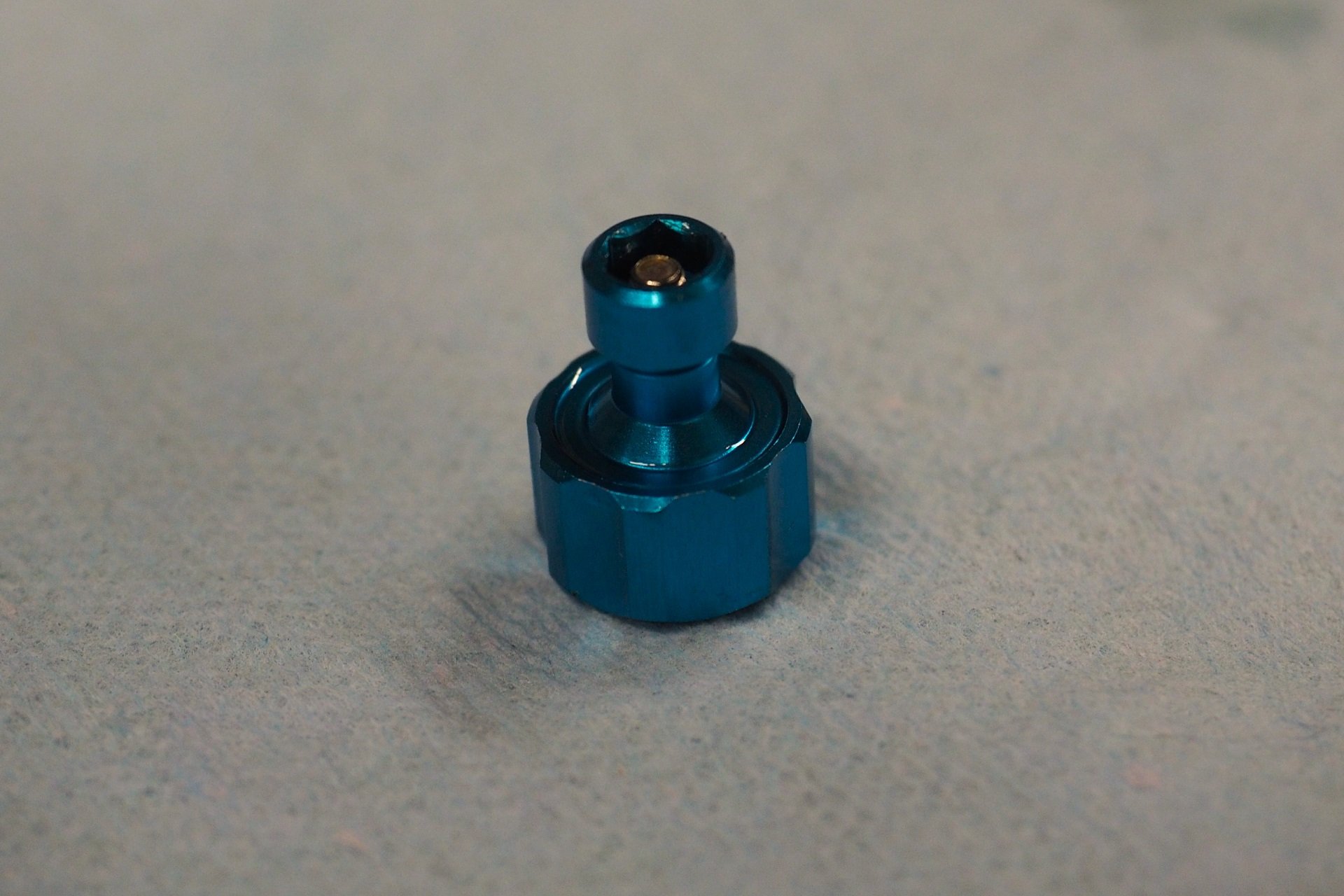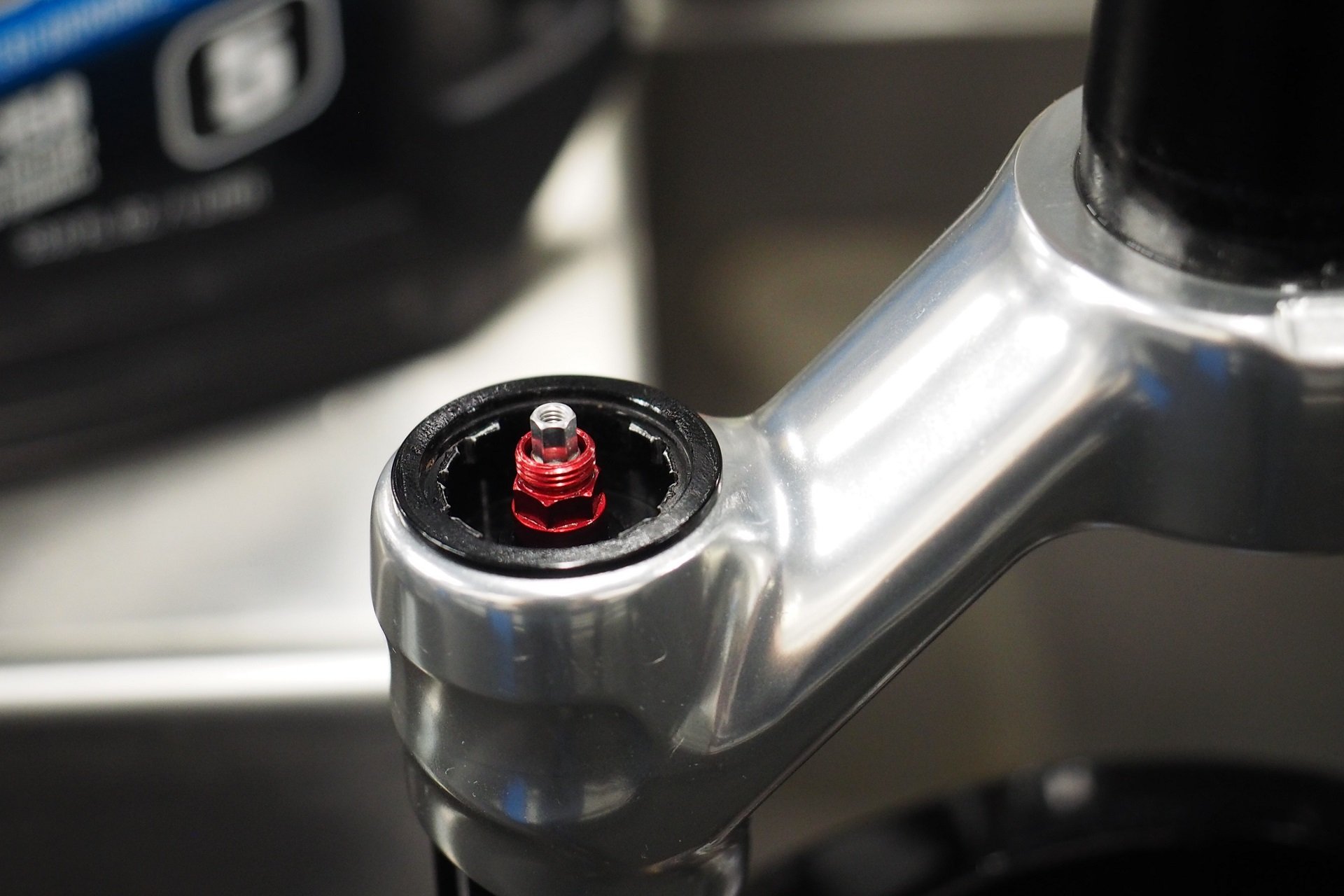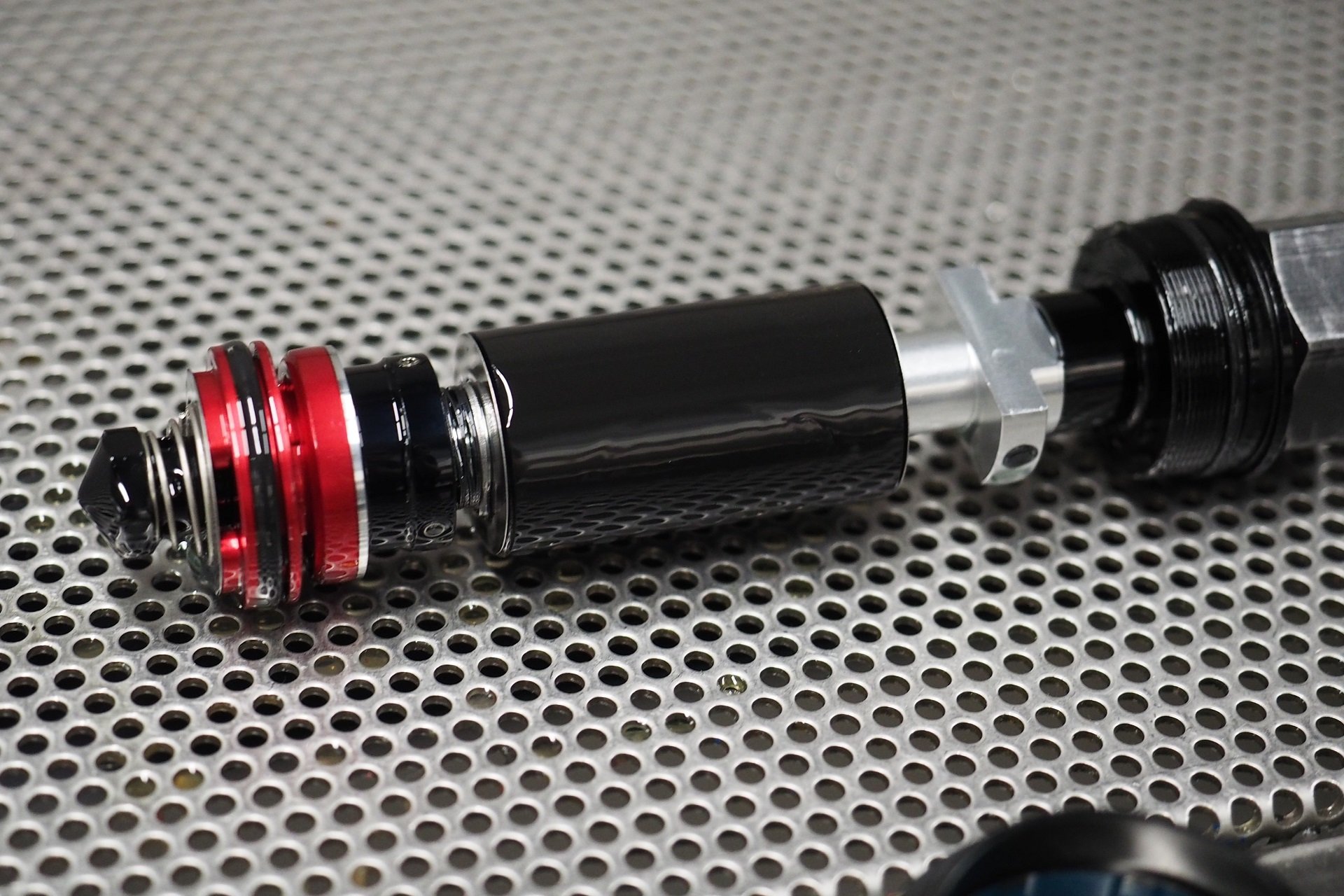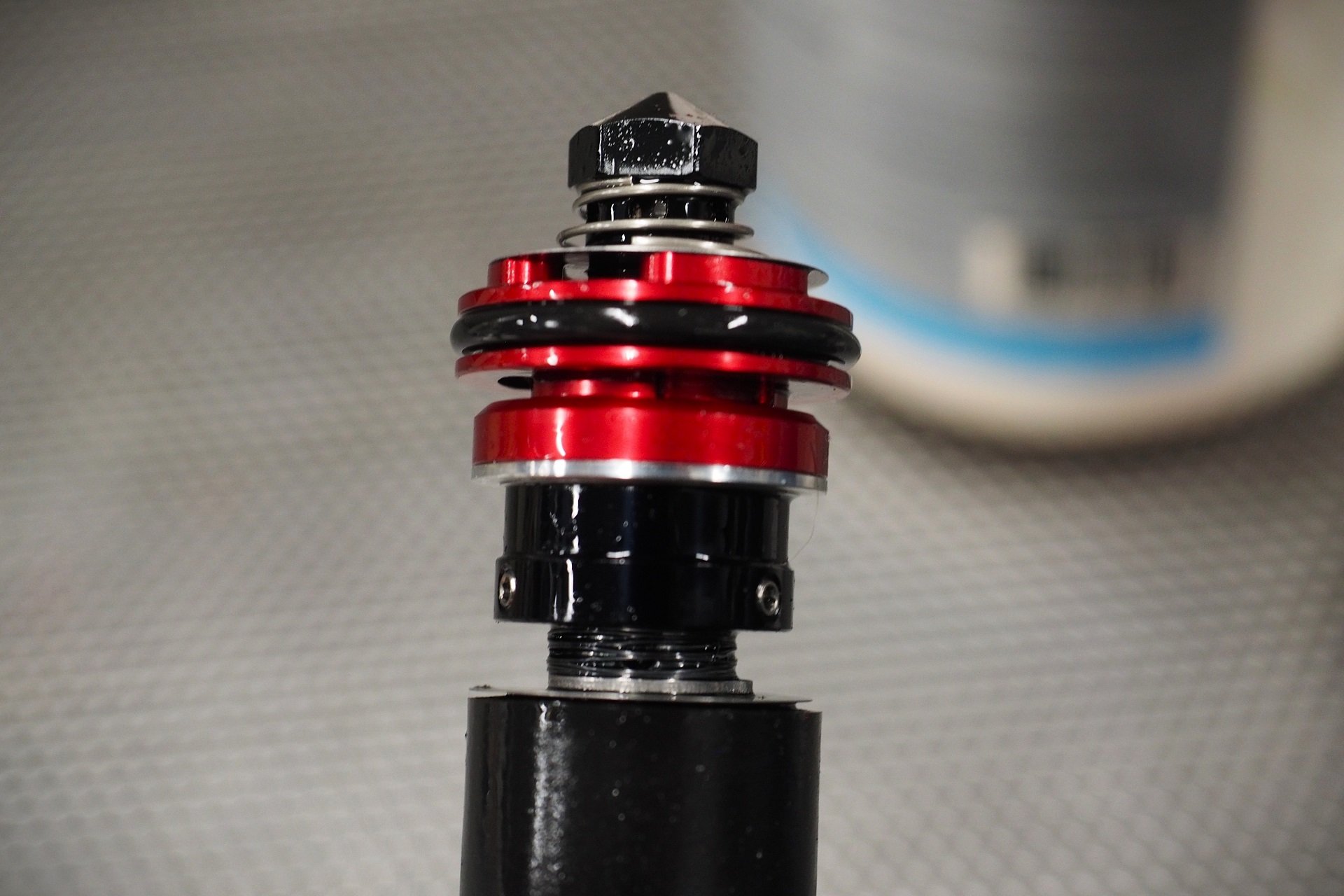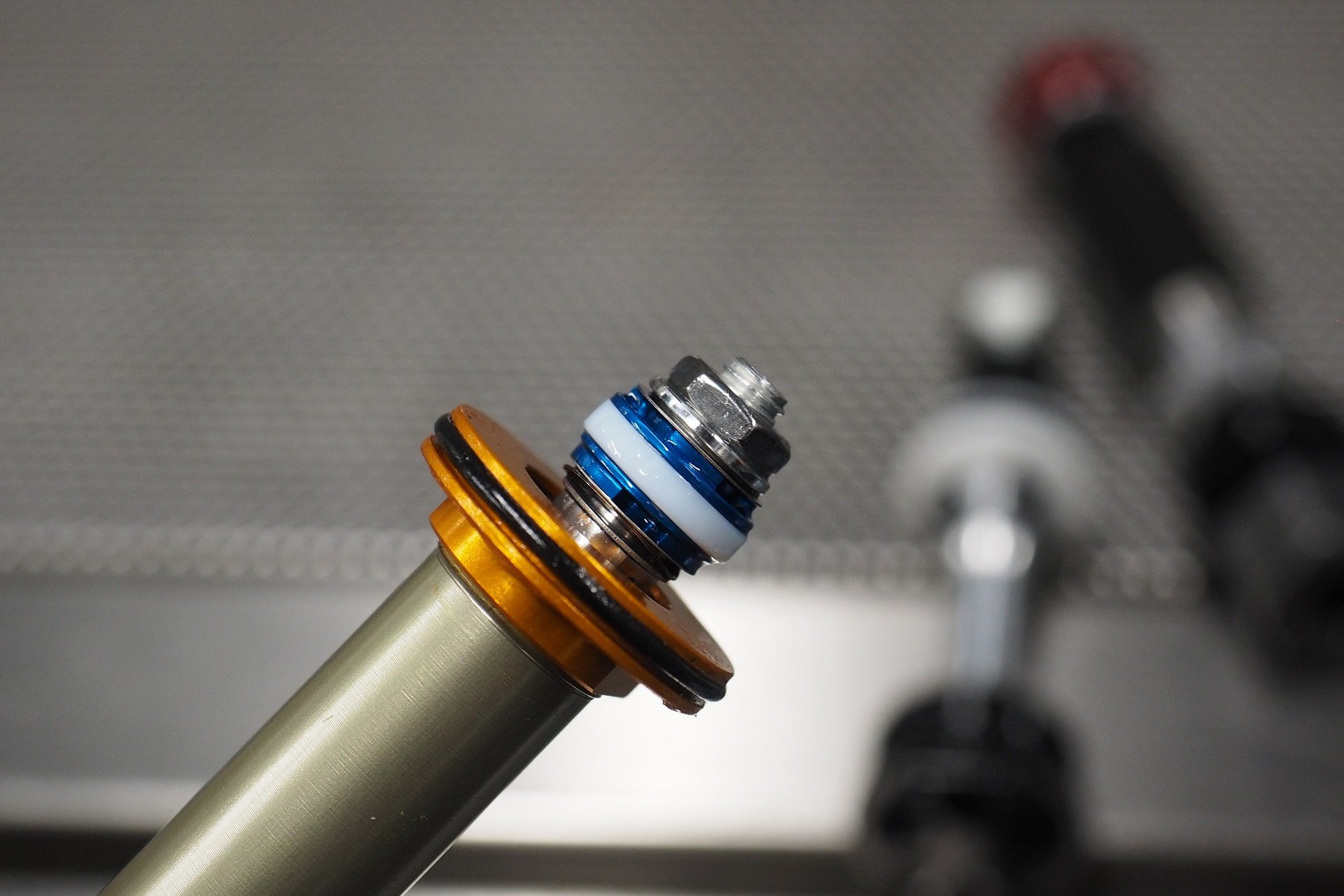 Fender & Clearance
Manitou lists the maximum tire width of the R7 Pro as 68mm, which is about 2.7" if you use a special blend of the metric and imperial systems like me. This is true provided you aren't running their fender. As with the Mezzer, I found Manitou's stock fender to be too soft and flexible and I was getting contact with anything larger than a 2.4" DHRII on an i35 rim.
I ended up running a Muddhugger FRX front fender backward - to play nice with the Reverse Arch - and chopping a bit off the, now front, end and this cleared a full-sized 2.5" setup with plenty of room to spare.
My love of Plus tires is well documented, and on both my Waltworks V2 and my Rift Zone I felt inclined to play a bit loose with Manitou's max tire size recommendation by installing my 2.8" WTB Vigilante, on an i40 rim.
I didn't have any issue with normal clearance or contact; however, a few times the aggressive Vigi knobs brought some rock homes, and tossing them out did take its toll on the underside of the arch some. As always, when playing around with frame or fork maximums check your clearance and rubber within it.
Old School Manitou
I mean it in a positive way when I say that the R7 Pro represents a greatest-hits tour of Manitou tech - Reverse Arch, TPC, Hexlock Axle - going back to when it wasn't weird to see 32mm stanchioned forks on trail bikes. The sweet retro graphics go back even further, but for me, this fork pays evolutionary homage to Manitou Nixon that adorned the front of my Balfa 2Step twenty years back.
It's not badass looking like the Dorado or 37mm stanchioned Mezzer. It really does look like a toothpick up against big rubber and fat-tubed frames. But I came to love the underdog appearance, and the performance speaks for itself - the fork is smooth and tuneable, and the chassis is stiff but light.
In a perfect world, I'd have routed the brake line around the back of the fork over the arch as I Manitou used to recommend. I don't love the routing up the front of the fork with the arch being in the rear. But that would have meant a new, longer, front brake line.
The only other minor grump I had through the review period is that I needed to assemble the receiver for the Hexlock and grease it as it was making a heck of a squeal on installation. This is because you're turning a bolt that pulls in the axle, versus tightening in the axle itself.
Would I try a 130 or 140mm, 32mm stanchioned, R7 Pro? Absolutely. It's always interesting to ride the extremes - too stiff, too flexy, too light, too heavy. Would I buy a longer travel R7 Pro? Not for myself, but it's an example of a product missing from current options. Contrary to the more-stiffness-every-year marketing model, there are a lot of more lithe riders out there who will benefit from suspension forks, bars, wheels, and frames that are lighter and more forgiving.
This 120mm R7 Pro is excellent. I never noticed how spindly the fork looks compared to the 35mm, 36mm, 37mm, and 38mm chassis that dominate the local riding scene. I'd recommend it to anyone as a Tech-C fork for a full suspension or hardtail rig, and actually to anyone looking for a 120mm fork in general.
If that's you there's plenty more information as well as tech resources available from Manitou. The R7 Pro sells for an SRP of 980 USD | 1313 CAD. That's competitive with the competition, and I'd boldly suggest this is the better platform. It's very much the magic toothpick.