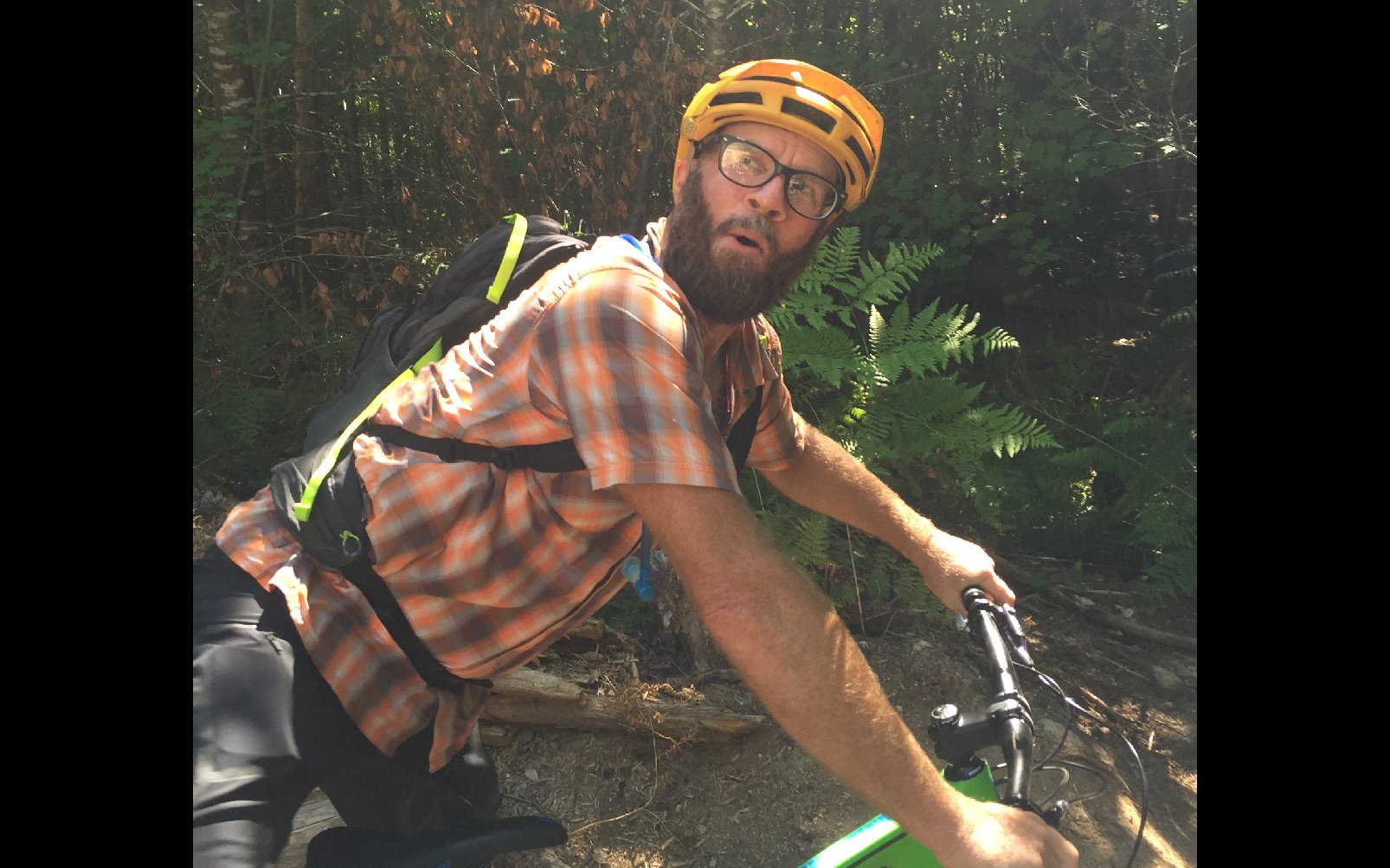 Obsessed with Mountain Biking
The NSMB Podcast: Mike Ferrentino – Part I
I was fortunate enough to meet Mike Ferrentino before I'd published a single word about mountain biking. This was in 1999 and I lucked into a trip to Borneo to report on some racing and riding. We journalists, including a crew for bike mag, were bussed around with the invited racers like a high school band on tour. 
The best part of the trip was a journey in longboats to visit a tiny remote jungle tribe, the descendants of head hunters in fact. With tribesmen at the helm, we cruised upriver for several hours, two to a boat. As luck would have it  - well for me - Mike and I were in the same longboat and I seized the opportunity to pepper him with questions; how did you get started, where do your ideas come from, what's the best way to get published? I didn't have enough status to be a nobody in mountain bike society, but Mike was generous and patient with my 'between two ferns' approach -  and I hung on every word.  
In the years since, whenever I've had the chance to hang out with Mike I've leaned in. He always has the best stories and the most damning and hysterical insight into the foibles of the industry. In recent years, a couple of times I'd asked him to document his scathing observations for nsmb.com, even if it was only anonymously. Honestly - I wasn't trying to lure him away from Bike Mag. I was a great admirer of the creative characters at bike and the work they produced. that still stands now that some have brought their talents to Beta MTB and frankly I wouldn't have dreamed I might be able to lure him away. 
And then, in October of last year, I got wind that A360, bike mag's most recent corporate owner, was furloughing all employees, not just of bike but of powder and surfer as well. Furlough sounds temporary but insiders knew better; this was the end. After being tossed between corporate overlords for years, one of them finally decided to use these publications - and the people who worked there as a tax write-off to pad their bonus cheques. 
In the end the number of bike magazine covers was equal to the number of Grimy Handshakes, Mike's reliably entertaining, thoughtful and often hilarious column was in every single issue of Bike mag. That makes 27 years and Mike's guess is 216 issues. It didn't much matter if he was writing about his affectionate but misguided use of the Crescent Wrench,or the interplay between wheels on highway and Neil Young's strained vocals at the end of a long roadtrip, Mike always seemed to notice something the rest of us missed, revealing beauty where others hadn't bothered to look. Humility and truth always lead the way in Ferrentino prose, but he doesn't shy away from taking mountain bikers to task when appropriate, but without being preachy or sanctimonious.
The preceding bafflegab is my awkward attempt to communicate how fucking thrilled I am to have Mike Ferrentino joining our wee party at nsmb.com – and with a brand new column  - provisionally titled Beggars Would Ride. A large bonus is being able to corner Mike for a podcast and get to know him better. 
Here's part one of my conversation with Mike, where he talks about growing up barefoot in New Zealand, learning to fix motorcycles and bikes, moving to America, racing bikes and motos, working in shops, and beginning to write about mountain biking.
The NSMB Podcast: Obsessed with Mountain Biking is available on all of your favourite podcast apps: