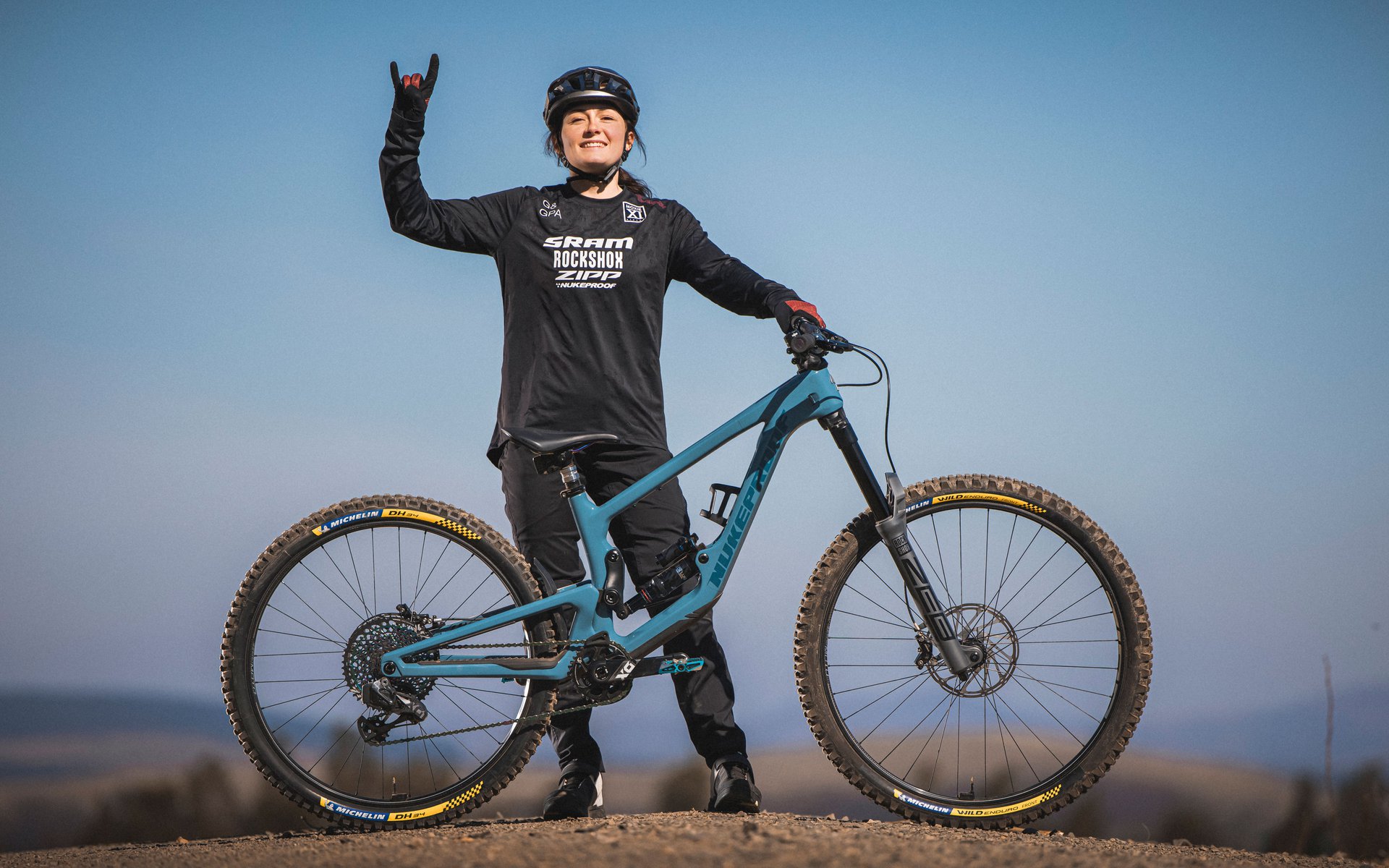 Obsessed With Mountain Biking
The NSMB Podcast: Ep. 9 – Katy Winton
Hitting rock bottom, particularly because of unforeseen circumstances, isn't something anyone is quite prepared for. Katy Winton's been there before, encountering physical destruction while focused on the Olympics. That heart-breaking experience, and also the discovery of lift-accessed riding, set her on a new path. Katy set out to race the Enduro World Series full time, bringing along the lessons she'd learned as a Cross Country athlete.
But none of that experience could prepare her for the challenge faced at the end of 2020. After an unusual year, thanks mostly to the world turning on its head, Katy found herself without support to continue her professional racing career. Her prior experiences, which were mostly physical challenges, were no match for the uncertainty and lack of direction faced this off-season. Finding motivation and setting goals is increasingly difficult when you are thrust into the unknown.
For Katy, it didn't take long to realize she wasn't done. There are goals she wishes to achieve and much more she can provide her partners with. A reminder of her worth came in part from a large brand that believed in her. That belief provided the assurance she needed to soldier on and sparked a renewed focus for the sort of partners Katy wants to align with.
Katy's saga, as it's being referred to, is as muddy as it gets, thanks to timing, status, a global pandemic, and potentially gender, each affecting the situation. But Katy's come out the other side with a renewed energy and a fire that burns red-hot.
Topics discussed:
Katy's home and getting into bikes
Getting the racing bug
Focusing on the Commonwealth and Olympic Games for Cross Country
The fall from a life-long goal to race XC at the Olympics
The first time hitting rock bottom
Discovering lift-assisted riding
Making the transition to racing the E.W.S.
What happened with her team at the end of 2020
Digging into the situation and the effect that the pandemic had
Securing a new ride for 2021
The importance of the support from John Dawson at SRAM/RockShox
Family support
Links mentioned in this episode:
The NSMB Podcast: Obsessed with Mountain Biking is available on all of your favourite podcast apps: