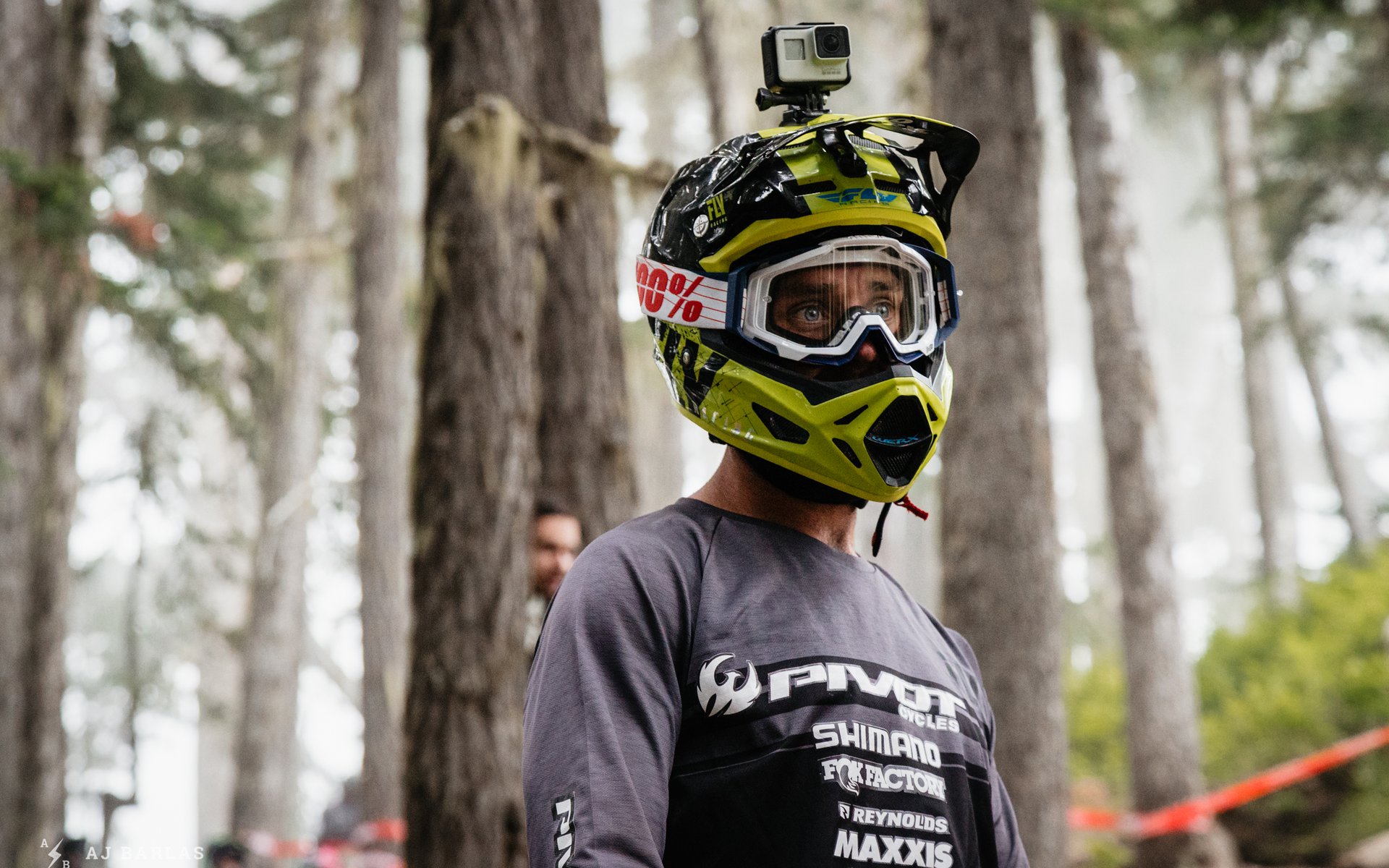 Obsessed With Mountain Biking
The NSMB Podcast: Ep. 4 – Ed Masters
In the world of mountain bikes, Pivot Factory Racing's Ed Masters is a standout. But until 2019, the hilarious Kiwi was known more for his off track presence than his race results. He's not shy of the camera and his witty, charismatic personality always provides fans with heaps of entertainment. The 2019 season changed that for Ed and he cracked open the mystical world of racing, bagging consistent results in both the EWS and World Cup Downhill. And he did it while remaining true to himself and keeping things fun.
But beneath the light-hearted, fun loving attitude and growing success on the racetrack lay a bunch of great ideas and a critical eye on the state of racing. These include giving junior racers and privateers better opportunities to make it in the sport. Considering if the UCI should return to a top 80 again, and how privateers are affected by the cut to top 60 in an increasingly competitive sport. What about teams needing to have a junior rider in order to be eligible for points? These are some topics that Ed's more serious side ponders.
So how does someone go from mocking enduro to being in the running for the World Title in the space of a few years? And how did a fun loving Kiwi turn the sport he loves into a career, something he confesses never planning on. Ed opens up about his experiences, how he approaches the races, the difference between World Cup Downhill and the Enduro World Series, and the future.
Topics discussed:
Ed's growth from privateer to running his own World Cup DH team and landing on Pivot Factory Racing
"Mr. World Wide." Going to university for marketing and international business
Qualifying at a World Cup and the effects of the cut from top 80 to 60
Running the Bergamont World Cup Team
Growing up with his brother Wyn Masters
Everyone should have opportunities to grow and prove themselves at the races
Teams and junior racers
Mocking Enduro and the Spirit of enduro to competing for the overall of the EWS
Off-Season training and the 1K a day challenge
EWS vs DH – the difference between them
Season length and amount of races
Links mentioned in this episode:
Tuhoto-Ariki Pene (Vital MTB Interview after he won in Val Di Sole (scroll down and listen).
The NSMB Podcast: Obsessed with Mountain Biking is available on all of your favourite podcast apps: