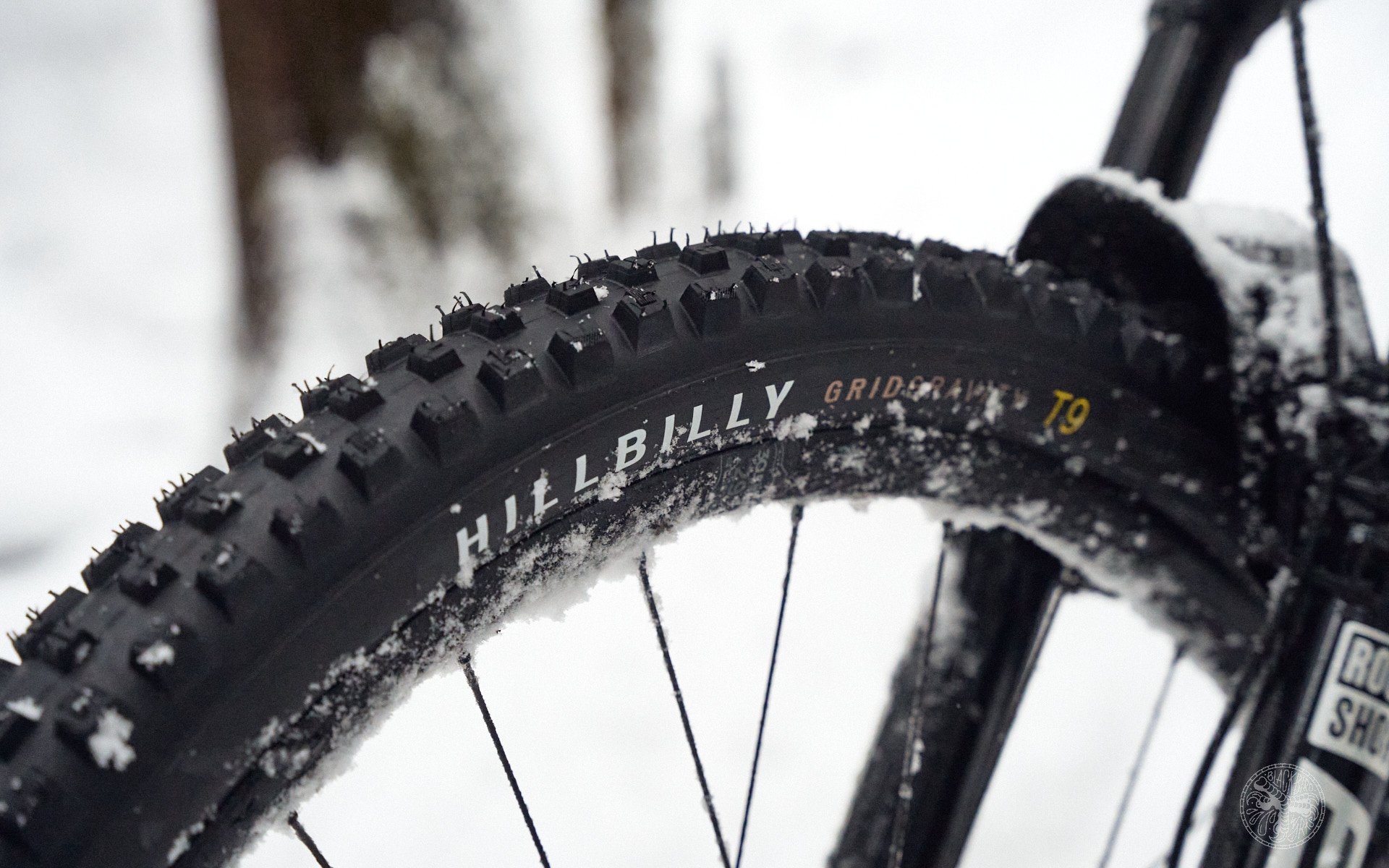 Review
The New Specialized Hillbilly Tire
Specialized quietly released its new version of the Hillbilly GRID T9 cut mud spike tire a few months ago. The new Hillbilly comes from a new supplier, using the same casings and compound as the Specialized Butcher GRID T9. The tread design is all new too.
Specialized Hillbilly Summary
Cut mud spike intended for softer trail conditions
Available in 2.4" width only with T9 High Grip / Slow Rebound Compound
27.5" and 29" tire diameter
Two casings available; Trail 60 TPI and Gravity 2-Ply

Trail casing tires are 95 CAD and weigh 985 / 1,070 grams (27.5 / 29")
Gravity Casing tires are 115 CAD and weigh 1,240 / 1,340 grams (27.5 / 29")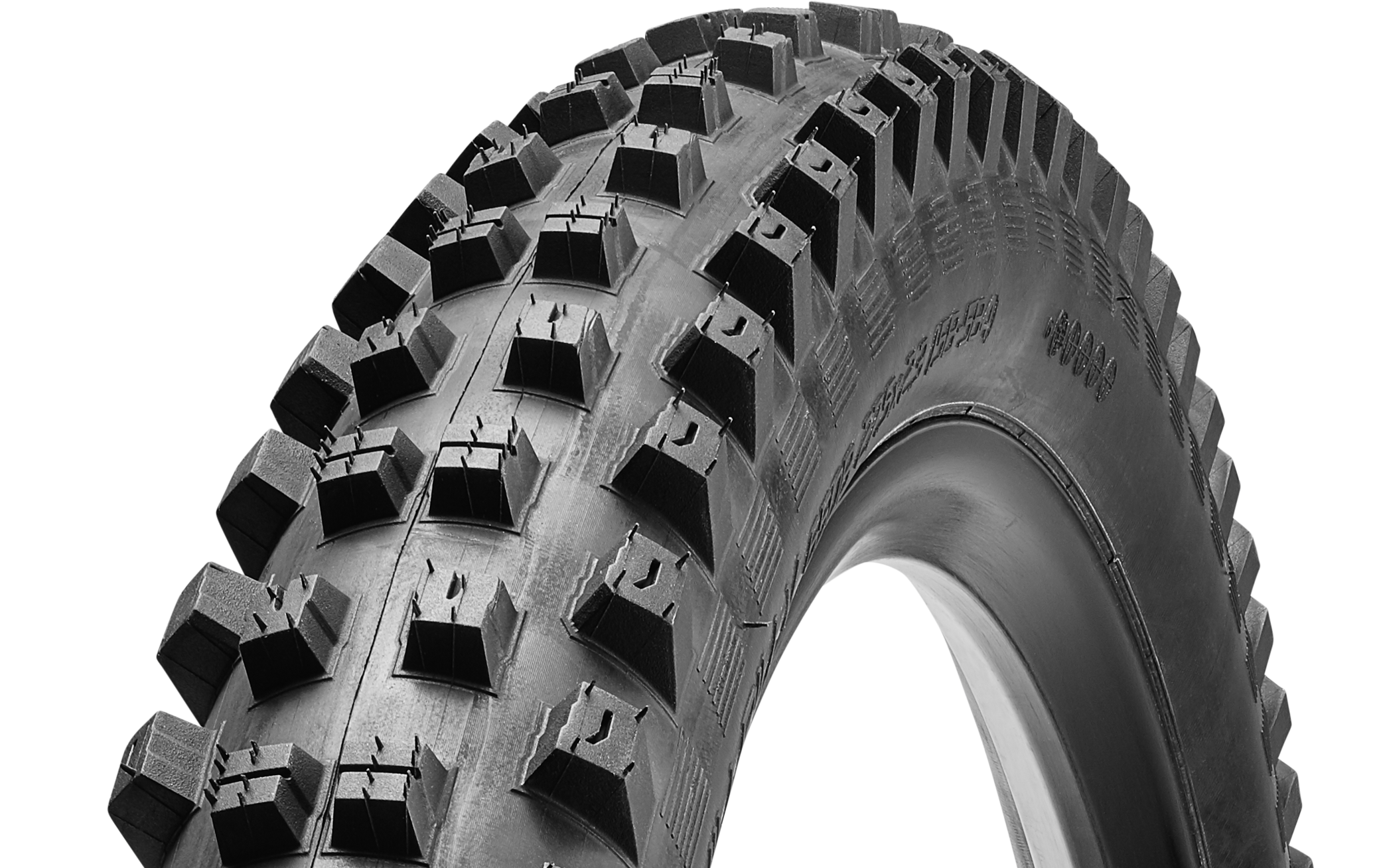 Riding Impressions
One word summary: impressed. I've ridden the new Hillbilly through a variety of conditions now: mud, wet trail and hero dirt. That said, I've only been using the Hillbilly as a front tire because these cut spike type tires roll significantly slower than "normal" tires, and we don't shuttle as much this time of year.
With the knob profile, it's no surprise the Hillbilly penetrates softer surfaces and delivers wonderful levels of grip. Both braking traction and cornering is superb with the Hillbilly in soft conditions but it really starts to shine in conditions outside its intended purpose. On harder packed surfaces, the Hillbilly was surprisingly supportive, and had a wider operating window than expected at the limits of traction.
The casing isn't as stiff as a Super Gravity Schwalbe, but not quite as soft as the Maxxis casings. I ran an appropriate tire pressure, liked the feel of the casing, and didn't have any issues with flats. The tire compound is soft and provided plenty of traction on wet rocks and roots.
Comparisons
The Specialized Hillbilly has a few direct competitors, and one of them is the Maxxis Shorty II I reviewed last year. The Gravity casing Hillbilly feels very similar to the DoubleDown Shorty II, which is a massive compliment, as I really liked the Shorty II. I didn't test the lighter Trail Casing Hillbilly, but I think it could be an excellent all round winter front tire for around these parts.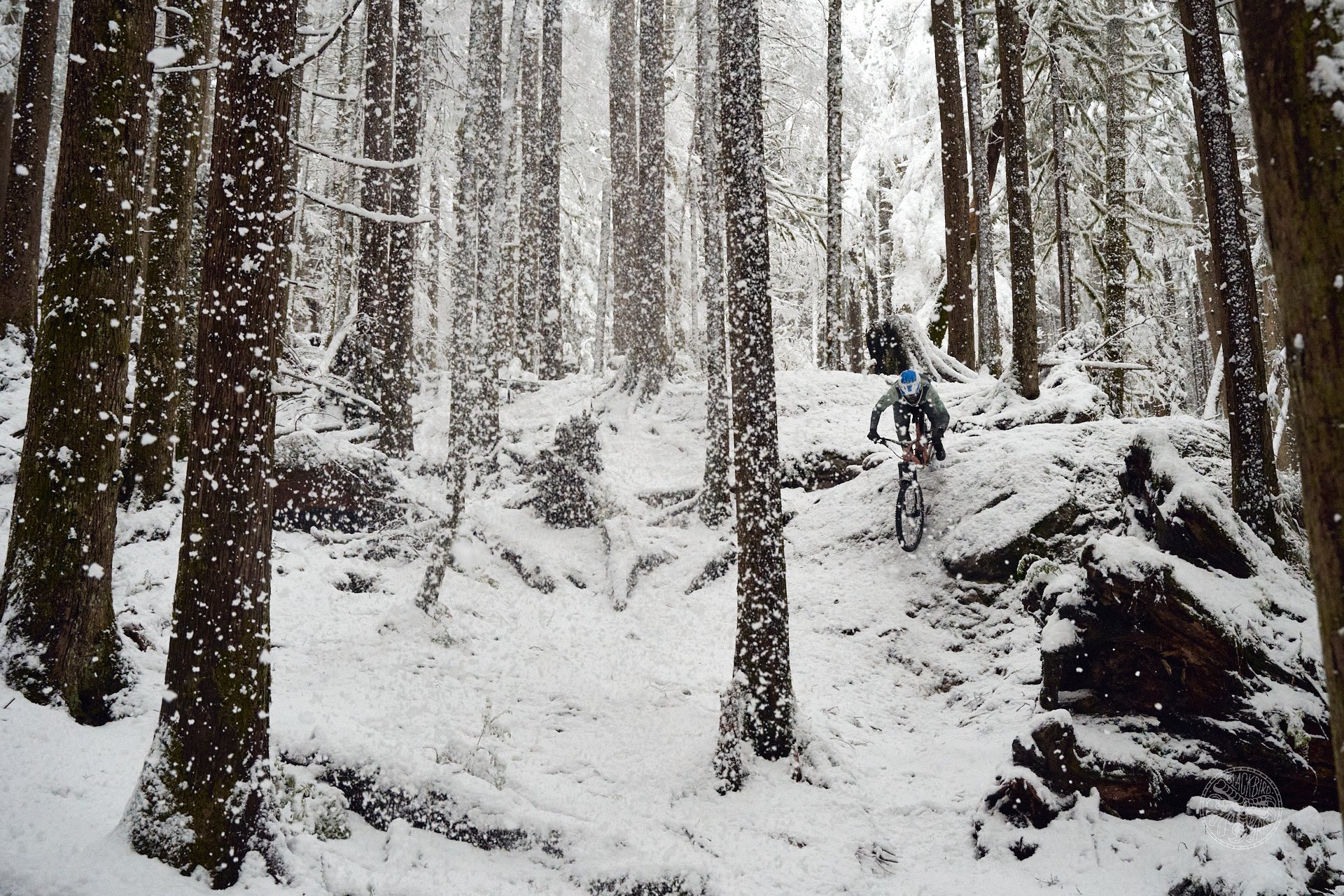 The new Specialized Hillbilly Grid Gravity T9 is a great step forward from the previous version. It excels in softer conditions, but also surprisingly good in firmer conditions. I probably wouldn't run it year round, but the Hillbilly on the front paired with a Butcher rear would make for an excellent winter tire combo in our wetter climate. The price, performance, and quality of construction are all excellent.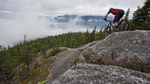 Tim Coleman
Age: 40
Height: 183 cm / 6'
Weight: 89 kg / 196 lbs
Ape Index: 1.055 / +10 cm
Inseam: 81 cm / 32"
Preferred Riding: Enduro and Downhill
Bar Width: 800 mm
Preferred Reach: 500 - 520 cm (but this is stack and head angle dependent)