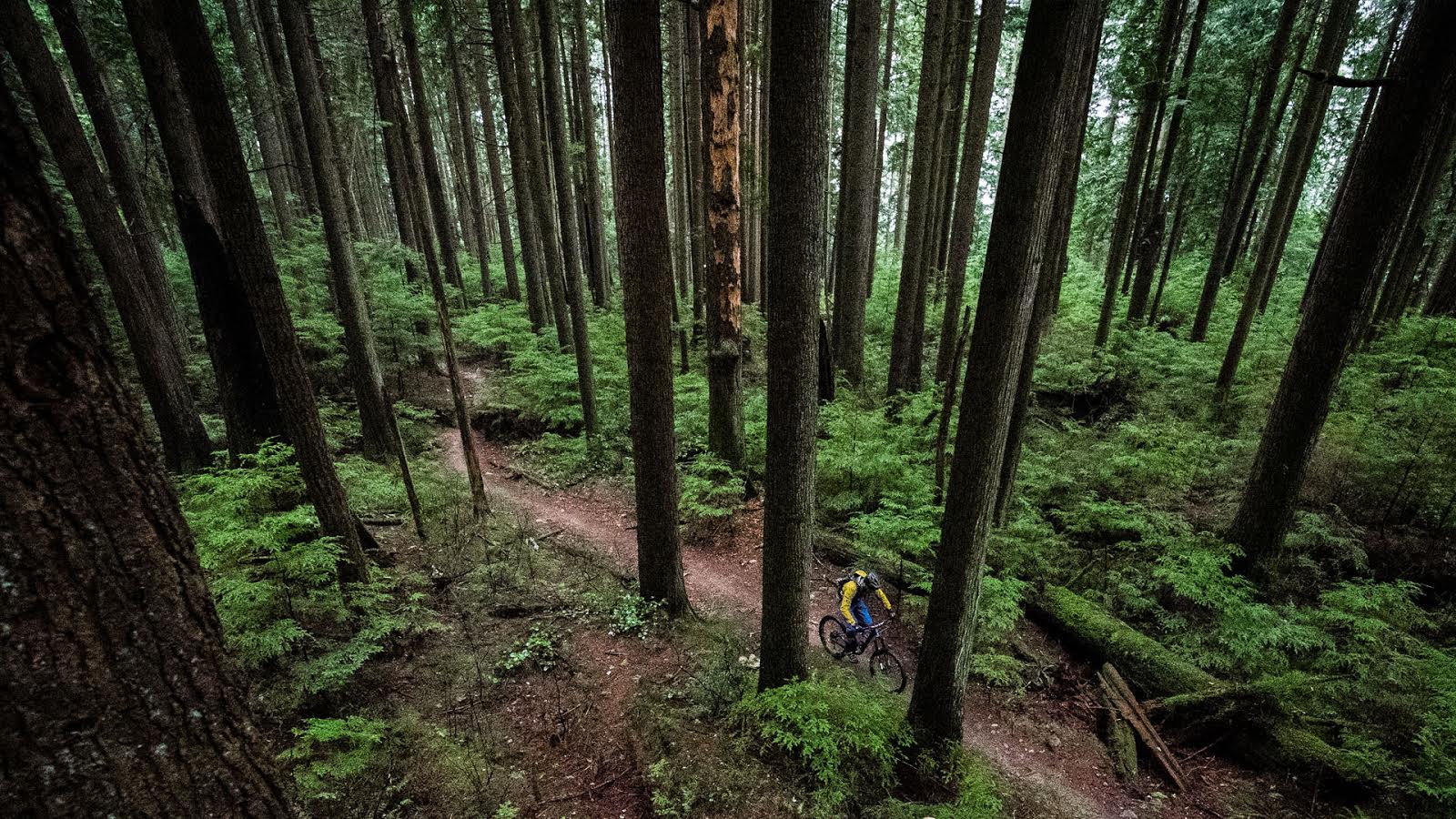 The New Guerrilla Gravity Megatrail
Based out of Denver, CO., Guerrilla Gravity is a bike brand that does things a little bit differently; made in the USA, their bikes are customizable right off their website. New for 2017 is their updated Megatrail and Megatrail SS models. Catch the details after the break.
---
If you're ready to shred singletrack as hard as Dave Mustaine shreds a fretboard, Guerrilla Gravity's new Megatrail is the bike for you. The Megatrail is "the big mountain liberator," a versatile Big Mountain bike designed to conquer everything from getting after it at your local enduro race, shredding bike park laps, or just slaying your after-work rides.
With Trail Mode and Gravity Mode, the Megatrail lets riders choose between a snappy trail bike and a rowdy rock-smashing machine. The swap is achieved via a 30 second bolt swap, easily done trail-side with a 6 mm allen key. By putting the bike in Gravity Mode, the head angle is slackened 3/4º, the BB is lowered 10 mm, and the travel is increased by 15 mm. No shock adjustments are needed between the modes.
Megatrail SS
Joining its bigger brother in the bike lineup is the Megatrail SS, or simply "the SS." The shorter travel sibling has 135 and 145 mm travel in Trail Mode and Gravity Mode, respectively. It is also 27.5 Plus compatible.
The SS is the bike that turns your local trail into your very own slopestyle track. It provides an exceptionally lively ride for those that value playfulness more than smashing the super-gnar. Plus, with Gravity Mode available, you still have the downhill chops when the going gets rough…er.
2017 Updates
While we'd love to tell you that the new Megatrail platform is a groundbreaking, paradigm-shifting leap forward, the reality is the previous version was pretty damn good. So we just made everything a little better, notably:
– Freedom Linkage implementation
– Shorter chainstays
– More standover clearance
– Steeper seat tube geometry
– Updated Gravity Mode
– Improved aesthetics (who doesn't want a few extra clicks of sexy?)
– Frame Storage system
Geometry
After listening to rider feedback on the previous generation Megatrail, we have shortened the chainstays by 13 mm and lowered the standover by 30 mm. The result is a playful ride that likes to party.
The new Megatrail also utilizes the same steep actual seat tube angle geometry found on the Pedälhead and Trail Pistol. It's important to note that the actual seat tube angle is important because effective seat tube angles can be misleading. A steep actual seat tube angle allows for an upright, efficient climbing position and a cockpit feel that is consistent as the saddle is raised and lowered.
Check out the full geo specs here
Made in America
The Megatrail, like all of our frames, was designed and manufactured in-house at our Denver, Colorado facility. This holistic structure allows us to maintain tight quality controls, have a short and efficient supply chain, and offer riders extensive customization options.
Pricing
Megatrail, starting prices ($ US)
Frameset: $2095
Ride 2 build: $3295
Ride 1 build: $4295
Race build: $5295
Megatrail SS, starting prices ($ US)
Frameset: $2095
Ride 2 build: $3195
Ride 1 build: $4195
Race build: $5195
Build kits feature components from SRAM, Shimano, Rock Shox, Race Face, e13, DT Swiss, Industry Nine, SR Suntour, MRP, and Maxxis.
Frames and build kits are customizable: riders can choose their fork, shock, control components, brakeset, drivetrain, wheelset, and tires for each model.
---
Made in America, and competitive pricing to boot. Not a bad option for riders looking to support good old North American manufacturing.