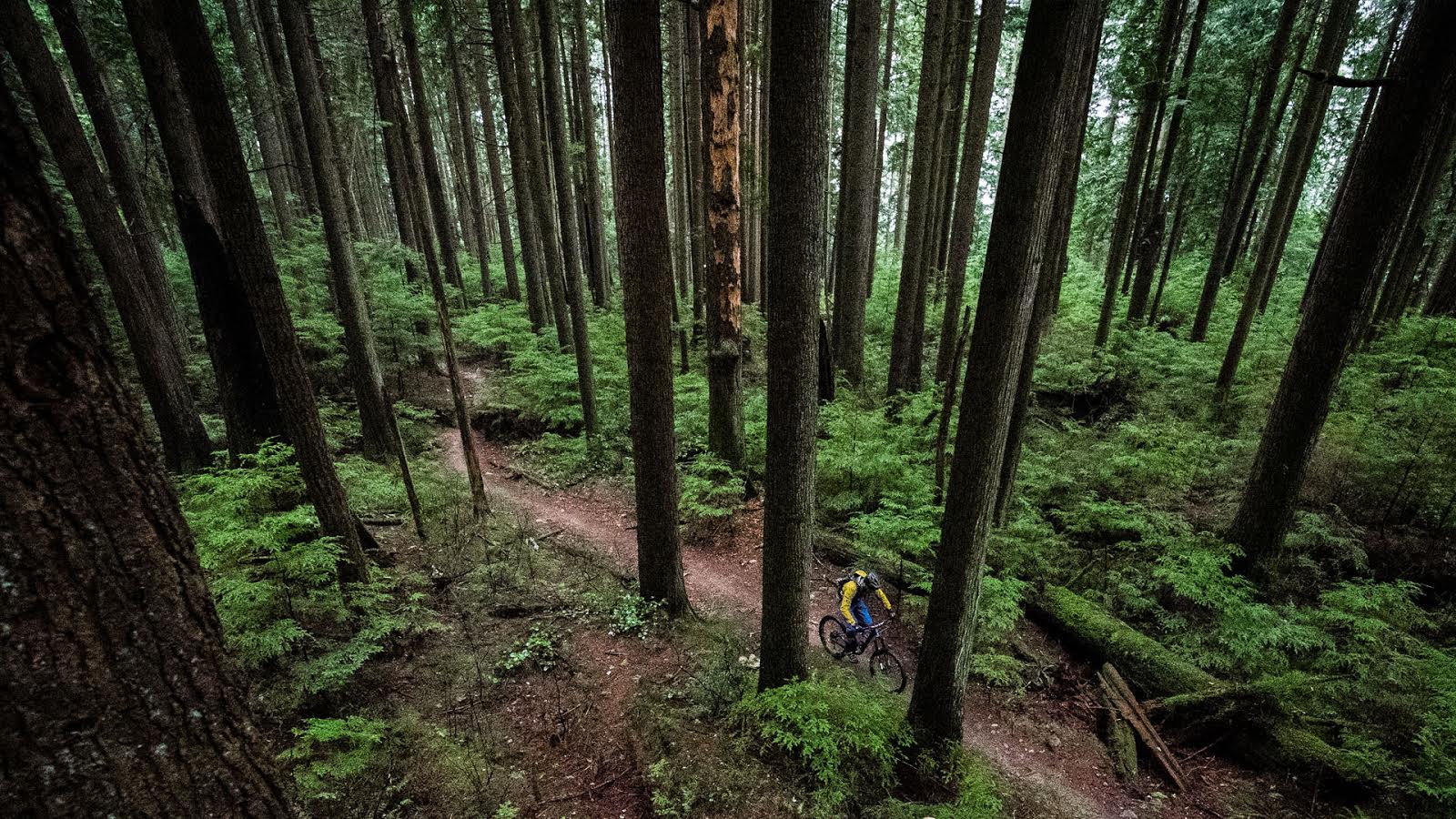 The Klunkus
Bikes that are prepared for the North American Handmade Bike Show can be polarizing – especially to mountain bikers. The mountain bike category at NAHBS seems to be stuck in the last century, with long stems, swoopy frames, and nary a dropper post to be seen. A NAHBS bike has a particular aesthetic and not everyone gets down with it – but a bike with so many hand crafted and carefully curated details just begs to be pored over.
The 2013 NAHBS mountain bike category winner, affectionately referred to as the Klunkus, was commissioned by Vancouver shop owner Darren McKay. The original 29+ bike, the Surly Krampus, had been out for a few months at the time and having sold a few, Darren decided he wanted to build his own custom around Surly's 3″ tires and 50mm rims.
When I met Darren back in 2006, his love for bikes with superfluous top tubes was well established. I remember looking at his Kona A'ha with an unfounded disdain for the design; fast forward eight years and I've got a klunked out Humu hanging in my bike room that serves as my seawall cruiser. I'll eat my words on that one. With the wheel size as a basis, the klunker aesthetic was to inform the frame decision.
Already the owner of a number of American hand-built beauties, Darren chose to work with Curtis Inglis of Retrotec for his 29+ build. With the distinctive Retrotec Triple as a foundation, they set out to create a show piece with careful curation to accompany the intricate frame details.
The result was the winning ribbon in the mountain bike category at the 2013 NAHBS – almost a year ago. In that year, the Klunkus has not sat idle. Darren built the bike to ride it – and while it does see more gravel path than wilderness, the Klunkus now proudly wears a few scratches.
When I proposed to do a photo set with this beautiful machine, Darren was adamant that I trail ride it. I was skeptical. First, it's a show bike – a category winning bike even; and second, it's got a rigid fork – surely not suitable for actual mountain biking… right?
The timing of this project was somewhat serendipitous. On a sunny Friday afternoon I randomly stopped by Dream Cycle to say hello, and came home with the Klunkus. Overnight it snowed – perfect. A hasty plan was hatched to get up to Squamish and sample their XC trails.
I wasn't sure what to expect, but good bike design is good bike design and the Klunkus handles great. Sure, it's limited by a lack of damping, but the parts spec makes for a high quality riding experience that lets the hand crafted steel do its thing wonderfully. It's certainly capable of riding rooty cross country, provided you've got a positive attitude, and the big tires make riding in snow just a bit easier.
When I took the bike out to shoot it the following day, the stars aligned and I just couldn't stop pressing the button. This bike is absolutely beautiful from all angles and I had a lot of trouble cutting shots from this set. I've arranged the photos by the different component groups that add up to make one very interesting bike, even if it is outside our usual scope.
This bike does raise your curiosity and I can say after spending a weekend with it that I'm still very much intrigued by the Klunkus. Brew a coffee or grab a beer, click the photos to view them in high res, and enjoy the ride…
The Wheels
XTR Where it Counts
Gotta Have Thomson
King is King
Whistler Flavour from Chromag
Paint and Scallops

A Series of Tubes
NAHBS 2014 is just a couple weeks away, promising a lot of beautiful bicycles, plenty of weird ideas, and all the beard stroking to go along with it. Let's just hope this year's crop of show bikes have as rich a future ahead of them as the Klunkus…
---
Is the Klunkus up your alley or can you just not get down with the hand built aesthetic?